Want even more Met Gala fashion? I hope so (because I spent a lot of time on these posts) so if you're all caught up with part 1 here we go with part 2!
Lily Collins in Valentino
You're off the clock, Lily! You don't STILL have to play Snow White.
Leighton Meester in Marchesa
Took note from the tanning mom I see…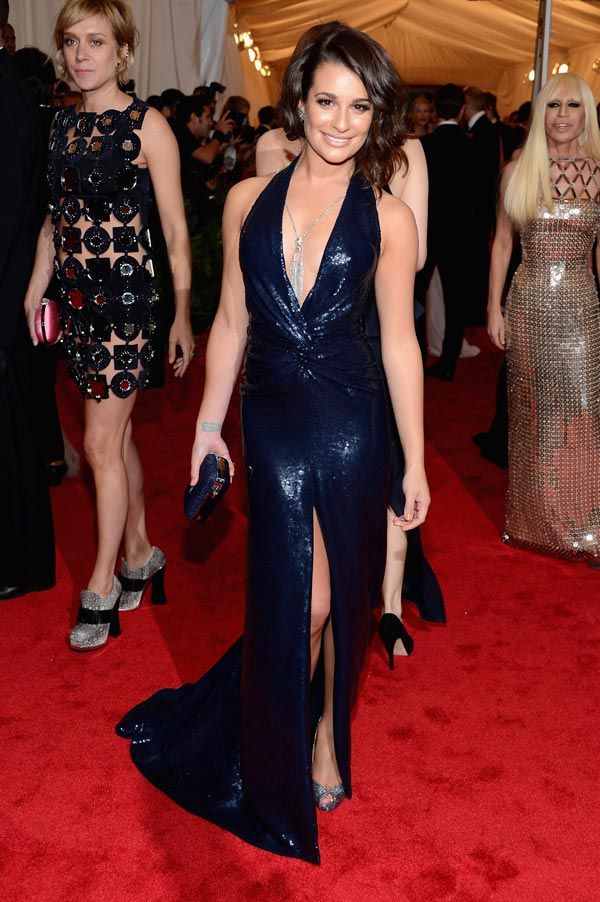 Lea Michele in Diane von Furstenberg
Pretty. But that's all. Too distracted by Chloe's clunky glitter heels and Donatella's Donatella-ness in the background.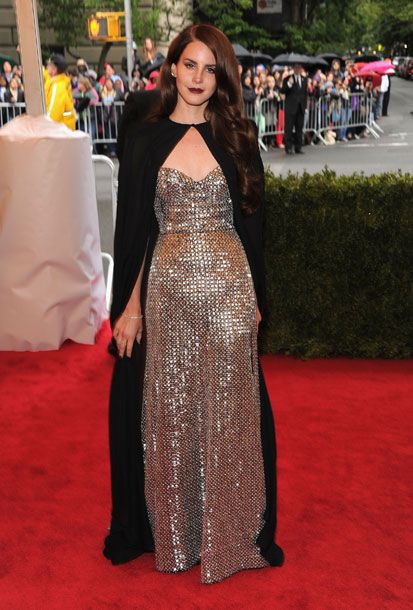 Lana Del Rey in Altuzarra
I don't get the obsession with her. Sorry. There I said it. Oh and about the outfit…Gwyneth just did the cape at the Oscars, and she did it much better.
Kristen Stewart in Balenciaga
YOU'RE IN BALENCIAGA. PLEASE CRACK A SMILE.
Cameron Diaz in Stella McCartney
"Rosie, you're not the only one looks good" — Cameron.
Kirsten Dunst in Rodarte
Really?
Katharine McPhee in Elie Saab
Pretty, but forgettable.
Kate Bosworth in Prada
I normally hate tiny buns like that but for some reason it's not bothering me. And that reason is probably the fact that is Kate Bosworth…and she can wear or do ANYTHING.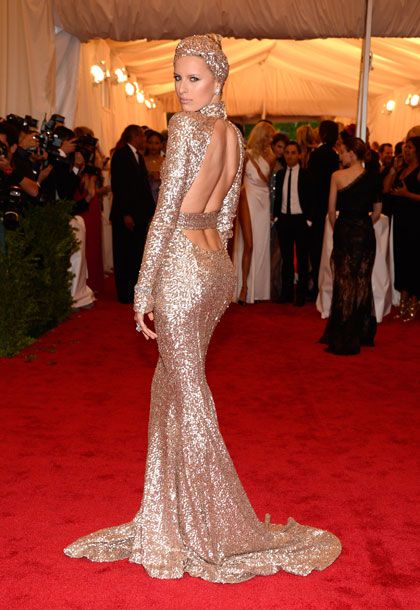 Karolina Kurkova in Rachel Zoe
Best Dressed Pick 
Hands down my favorite look of the night. I literally cannot stop staring at this. The cut, the color and the unique addition of the headband…it's one big statement and I love everything about it. Oh and it's Rachel Zoe collection? You go Rach!
Jessica Biel in Prada
Love the dress but it looks like she pinned it up last minute. Shoes are too matchy, so is the bag, and the hair is WAY too blunt. JT looks cute though.
January Jones in Atelier Versace
Like it but I don't love it.
Jamie King in custom Topshop
I'm enjoying the appearance of Topshop on the red carpet, but this specific look really isn't doing anything for me. Once again, I'm distracted by the bad hair.
Hilary Swank in Michael Kors
Another forgettable red dress.
Oh and another PRABAL ALERT in the background!
—
Part 3 coming soon! (it's true…there will even be a part 4)
Photos via The Cut & Huffington Post
You might want to check out...