When celebrities and fashion people combine…you get one ultra red carpet, meaning multiple posts on ChiCityFashion. With that said, part 2 just happened. Read that. Done? Okay here's part 3…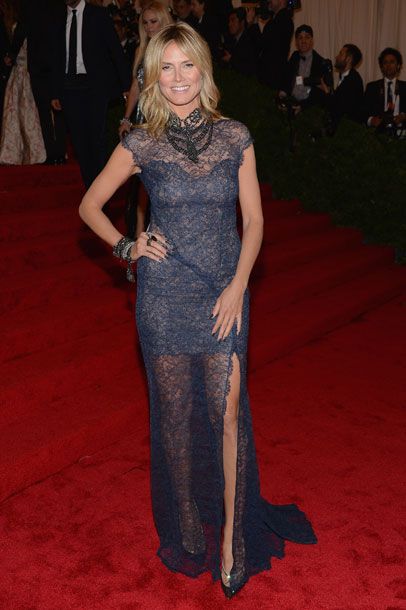 Heidi Klum in Escada
Escada is still happening on the red carpet?
Gwyneth Paltrow in Prada
She did minimalist so well at the Oscars and this is done so wrong at the Met Gala. Dress doesn't fit right, hair is way too slicked and the overall look is pretty boring.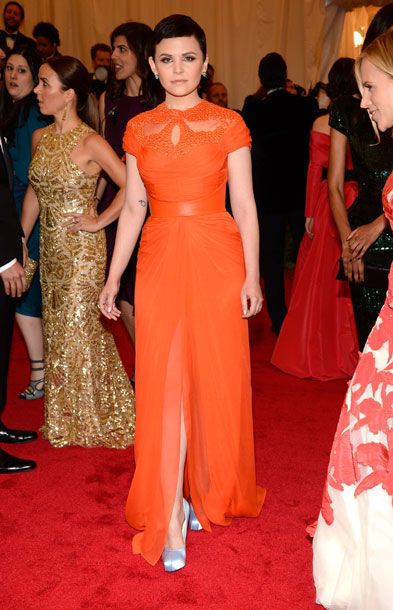 Ginnifer Goodwin in Monique Lhuillier
For me, she has to try even harder on the red carpet because I will never be on board with that hair. And it doesn't help that she's wearing satin pumps…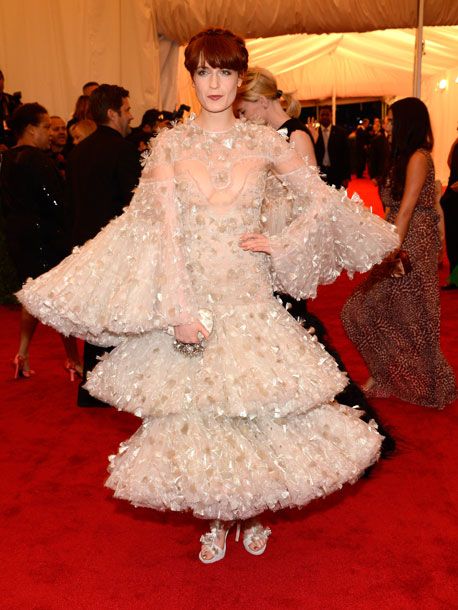 Florence Welch in Alexander McQueen
Hey at least it's memorable, right?
Emma Stone in Lanvin
BREAKING NEWS: I think this is the first time I'm not loving Emma Stone's look.  From the neck down it's perfection but along with many other's last night, the hair totally ruined the look. And here especially…it turned Lanvin into bad prom.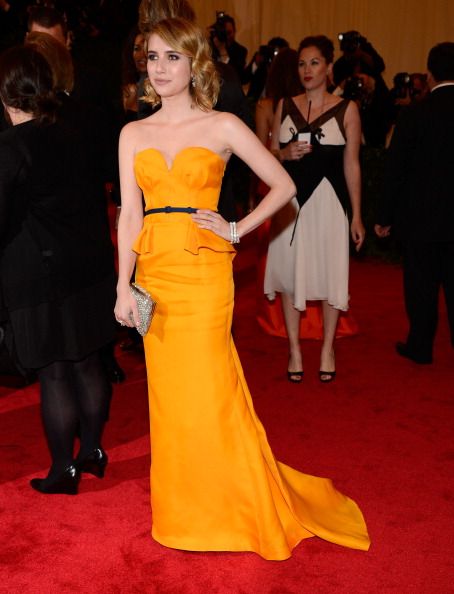 Emma Roberts in Escada
It's confirmed. Escada is still happening on the red carpet.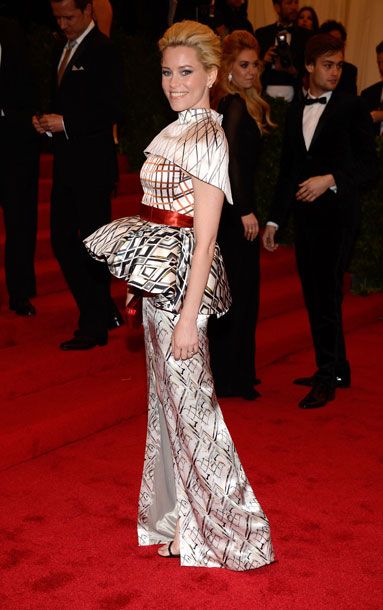 Elizabeth Banks in Mary Katrantzou
I absolutely love Mary Katrantzou and I'm so happy to see her on the red carpet but I would have loved to see this dress modified or a totally different look. Just not loving the capelet AND the peplum together.
Dianna Agron in Carolina Herrera
Great color but the girl's GOTTA try something besides Carolina. It never works for her.
Spotted: Ricci's Thakoon bow in the background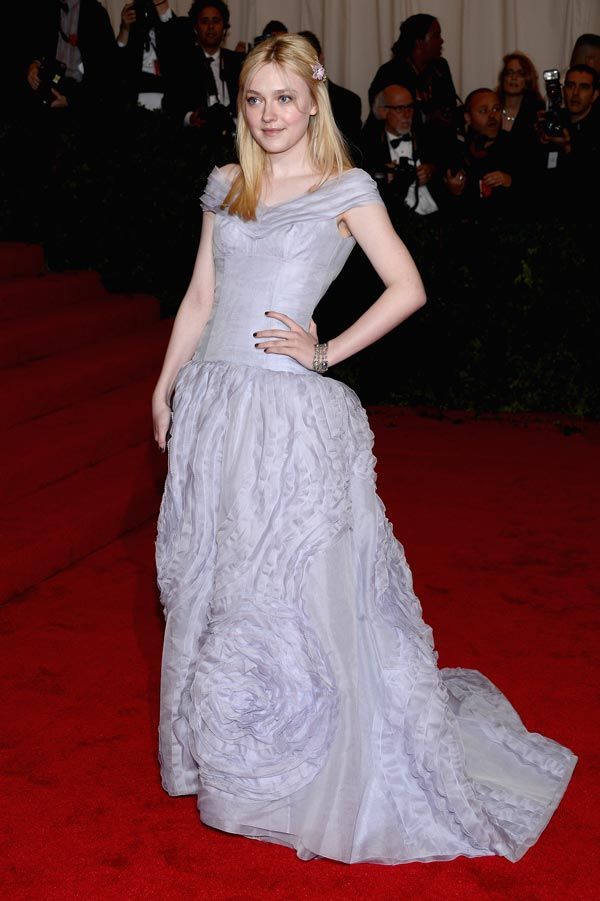 Dakota Fanning in Louis Vuitton
I mean seriously…how many times have we seen this from her?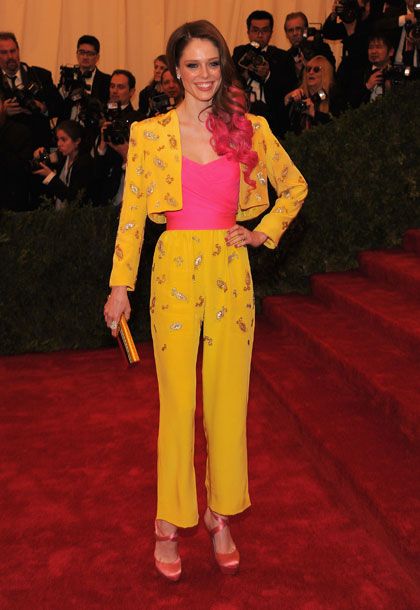 Coco Rocha in vintage Givenchy
(worn previously by Elizabeth Taylor)
I appreciate Coco's tribute to Elizabeth Taylor and she's definitely going the extra mile with the hair. Let's just leave it at "I appreciate her efforts."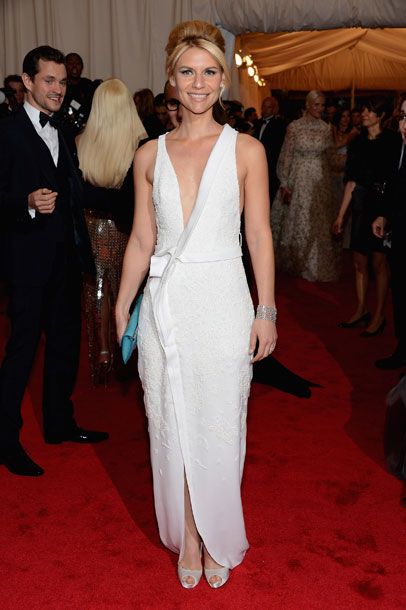 Claire Danes in J. Mendel
Loathe the hair. Love the dress. Hate the shoes.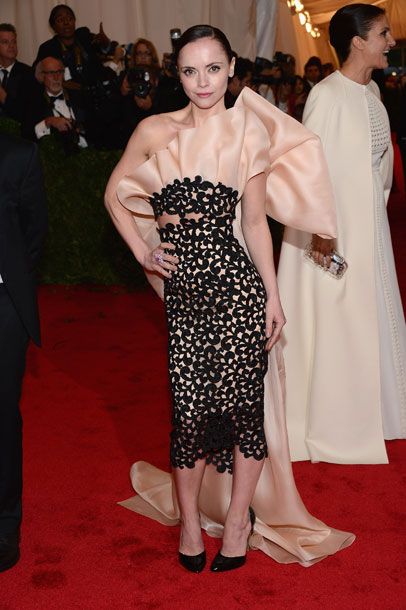 Christina Ricci in Thakoon
You're going to think I'm nuts but I kinda love it! The back was one big bow…and that's pretty genius.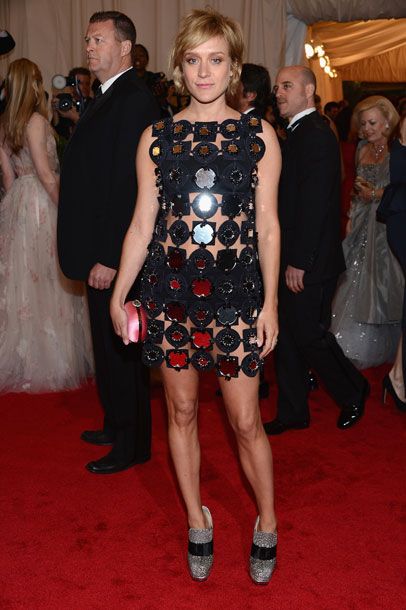 Chloe Sevigny in Miu Miu
Girl does what she wants and doesn't care what anyone has to say about it. And it shows.
Cate Blanchett in Alexander McQueen
I kind of wish this dress stopped at mid-calf. The feathered bottom would be great for an editorial but it's not my favorite for the red carpet…looks too furry!
—
And last but not least…look out for part 4!
Photos via The Cut & Huffington Post
You might want to check out...