This is the final Met Gala post (for this year at least) so I hope you've been enjoying them! I'd love to hear your best dressed picks in the comments section below.
Joan Smalls in Balmain
Very standard for Balmain but who cares? Joan looks KILLER.
Isabel Lucas in Proenza Schouler
Was looking EVERYWHERE for a picture of Isabel last night. Did she show up super late or something? Anyway, I love the dress (duh) but I would need to see a closer photo and preferably one of just her to further judge. I can't tell if I love or hate the boots. Again, another photo would be necessary. Actually, I think I love the boots.
Chanel Iman in Tom Ford
I kinda love this, but I wish she had less jewelry on. The dress is such a statement in itself…and it's Tom Ford. Fashion rule #1: never let anything out shine Tom Ford.
Jessica Alba in Michael Kors
Best Dressed Pick
I can't believe I'm giving a best dressed pick to a one shoulder dress (I absolutely despise them) but Jessica looks so stunning in this Michael Kors gown, I have to give it to her. WERK JESS.
Carey Mulligan in Prada
Love.
Camilla Belle in Ralph Lauren Collection
A lot of people didn't like her dark lips but they really didn't bother me. I would have preferred to see a red or berry but hey, ya can't win 'em all! Look at her body in that dress. It's insane! She looks amazing and the dress fits her like a glove.
Bianca Brandolini D'Adda in Dolce & Gabbana
You can count the amount of photographers taking a photo of Bianca at that very moment by the number of white flash circles on her dress. In all seriousness though, this would have been fabulous with a different dress under the cape or just lose the cape altogether. That much gold should never be on one person.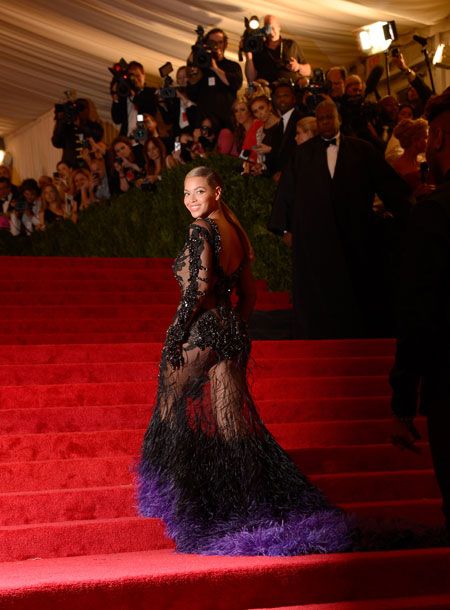 Beyonce in Givenchy
Amazing dress. Wrong girl.
Bee Shaffer in Erdem
For those of us who have studied The September Issue, we know that Anna Wintour's daughter, Bee Shaffer, isn't all that into fashion. So for someone who doesn't really give a shit (or even if they do) she looks good.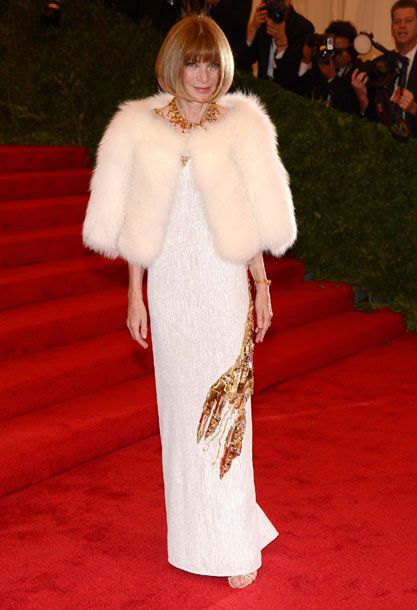 Anna Wintour in Prada
Reading the smirk on her face, I'm guessing she's thinking… "I'm Anna Wintour bitches and if anyone's going to wear a lobster on their dress it's going to be me."
Anja Rubik in Anthony Vaccarello
Those thinspiration blogs are going to have a field day with this one.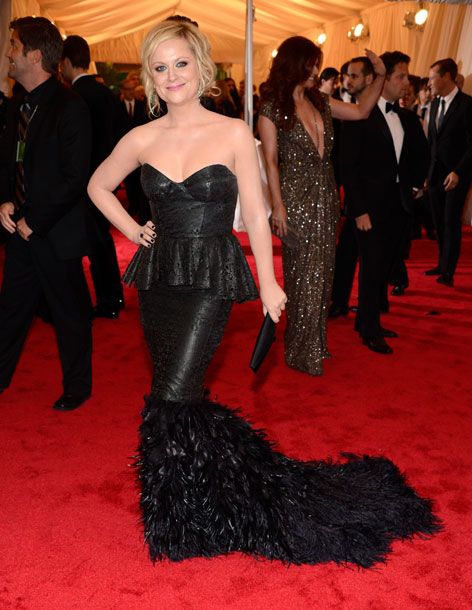 Amy Poehler in Fontini
Would be better with just the peplum or just the feathered train but it's Amy Poehler and she doesn't look half bad…I'll take it.
Amy Adams in Giambattista Valli
She looks great but with dresses like Beyonce's and Karolina Kurkova's, this doesn't even stand a chance.
Amber Valleta in Prada
In a sea (known as the Met Ball red carpet) of sparkles, feathers and a ton of Prada, this one is quite forgettable.
Amber Heard in Zac Posen
LOVED the hair and makeup. Hated the dress.
—
That's a wrap! Until the next red carpet…
Photos via The Cut & Fashionologie
You might want to check out...