I briefly mentioned last week that I have a ton of outtakes from my 1 Girl 4 Looks story on Refinery29 so after giving you a little tour of my office, I thought I'd share with you the rest of the NEVER BEFORE SEEN, EXCLUSIVE photos. I love putting those words together. I feel like E! News.
So today's more of a 1 girl, 3 looks kind of story…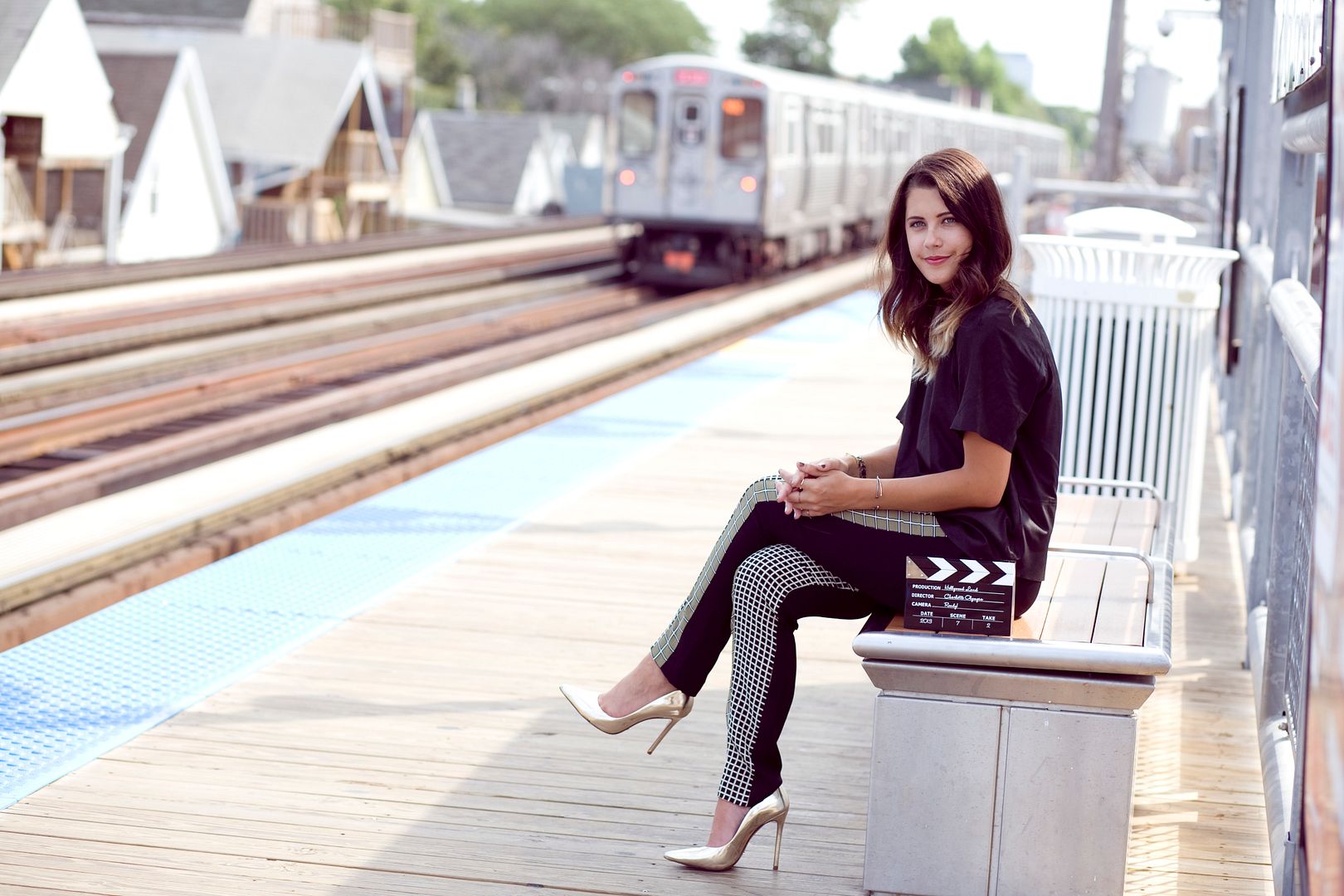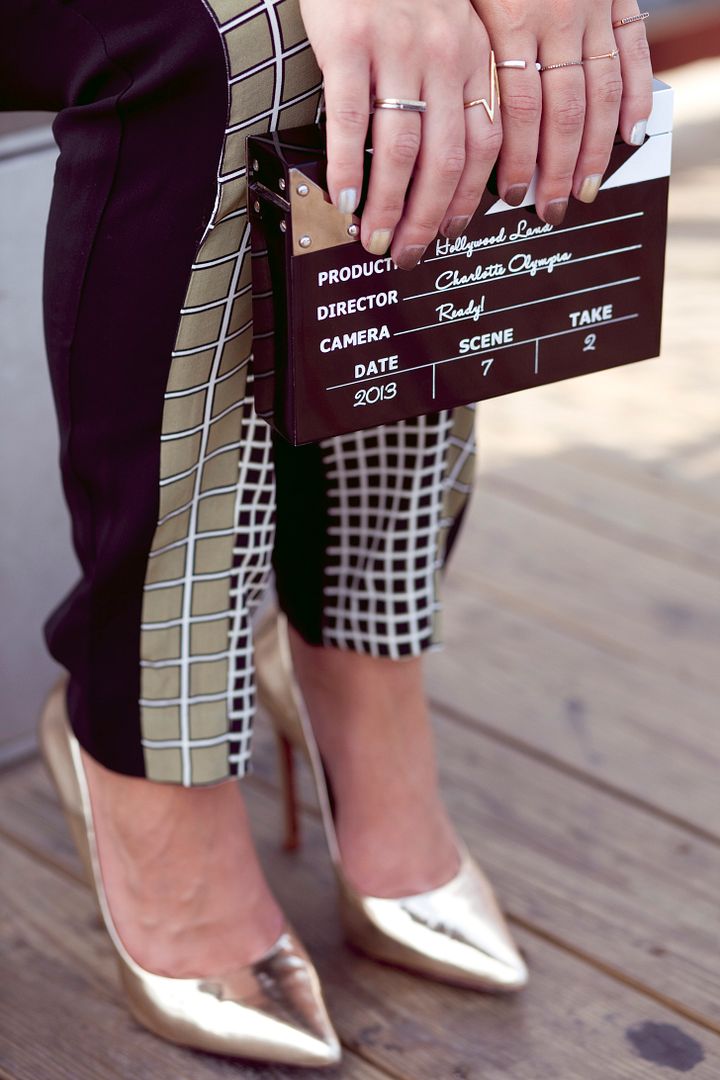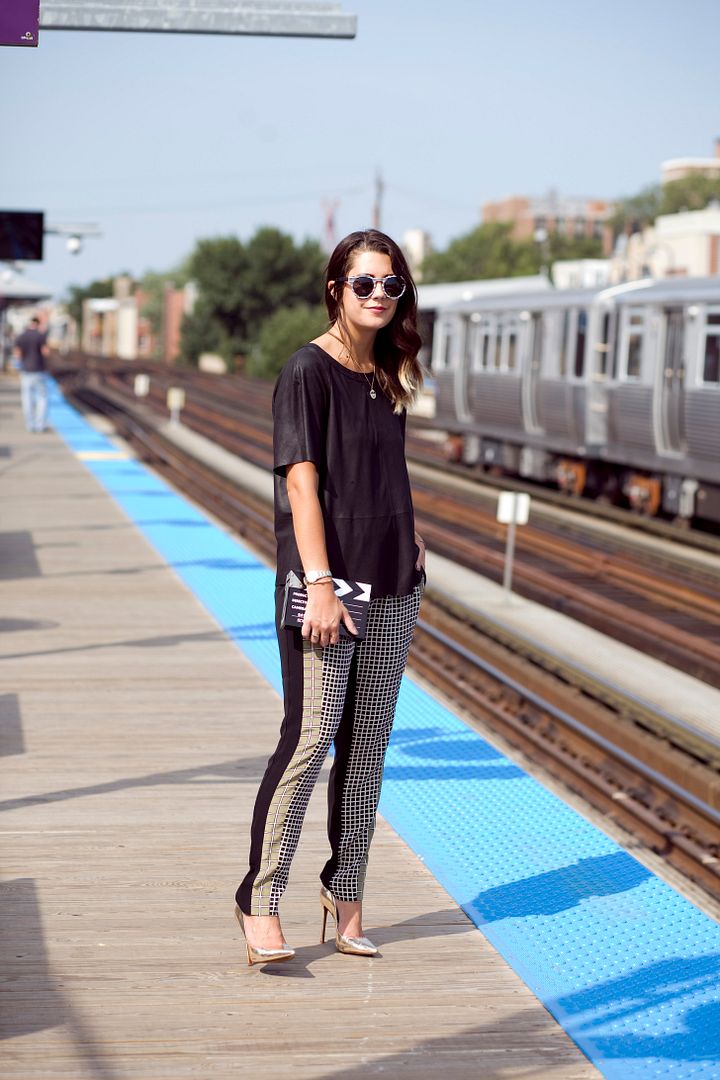 I've actually gotten on the train in fancier outfits before…although there's typically not someone photographing me doing so.
OMG it's Friday!!!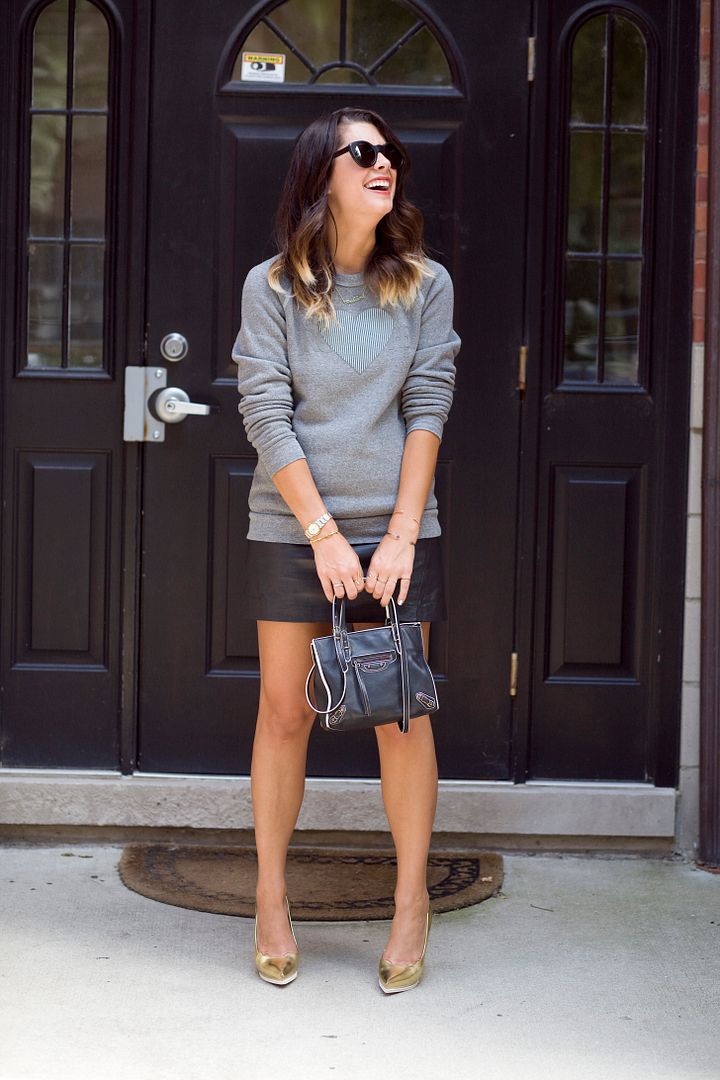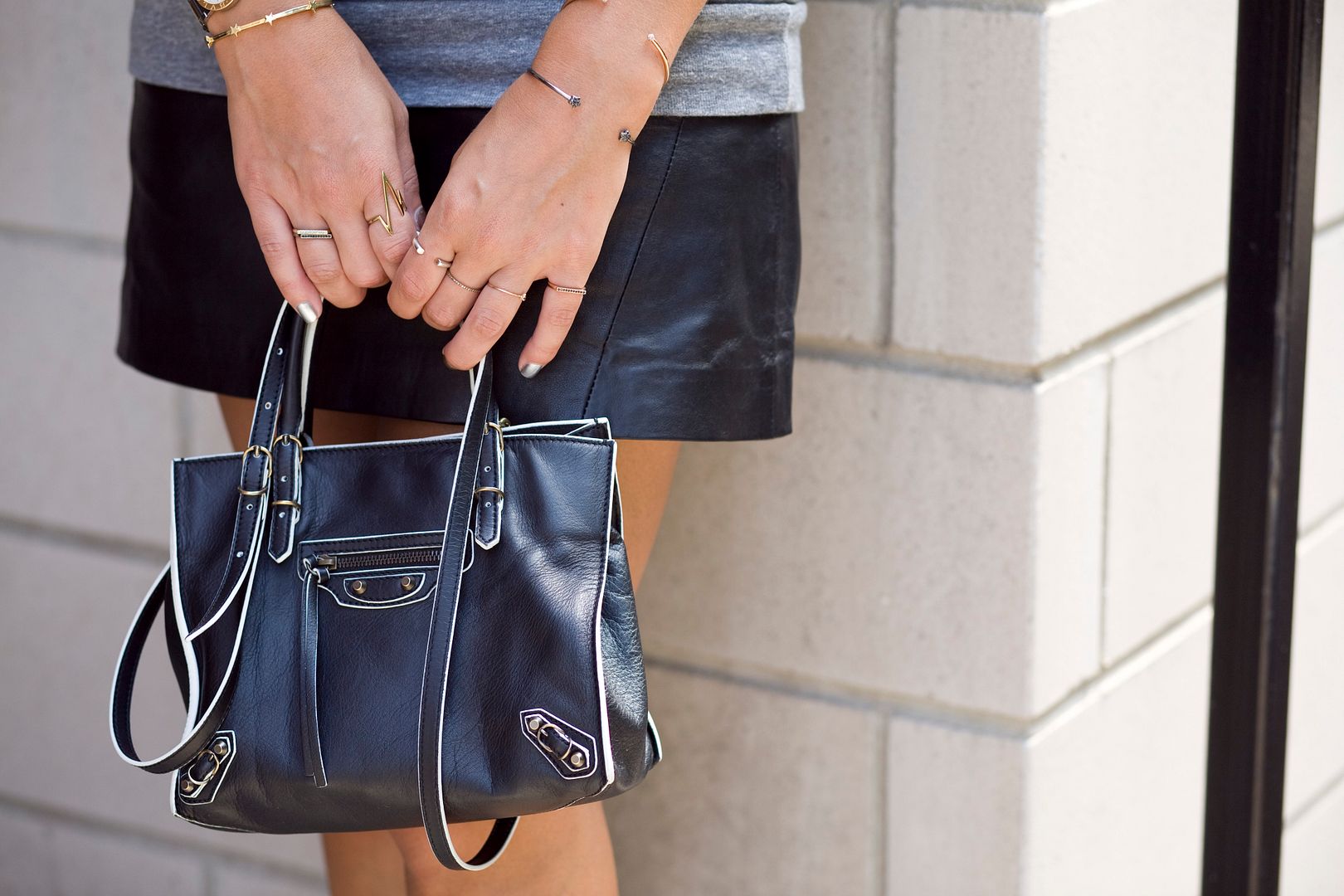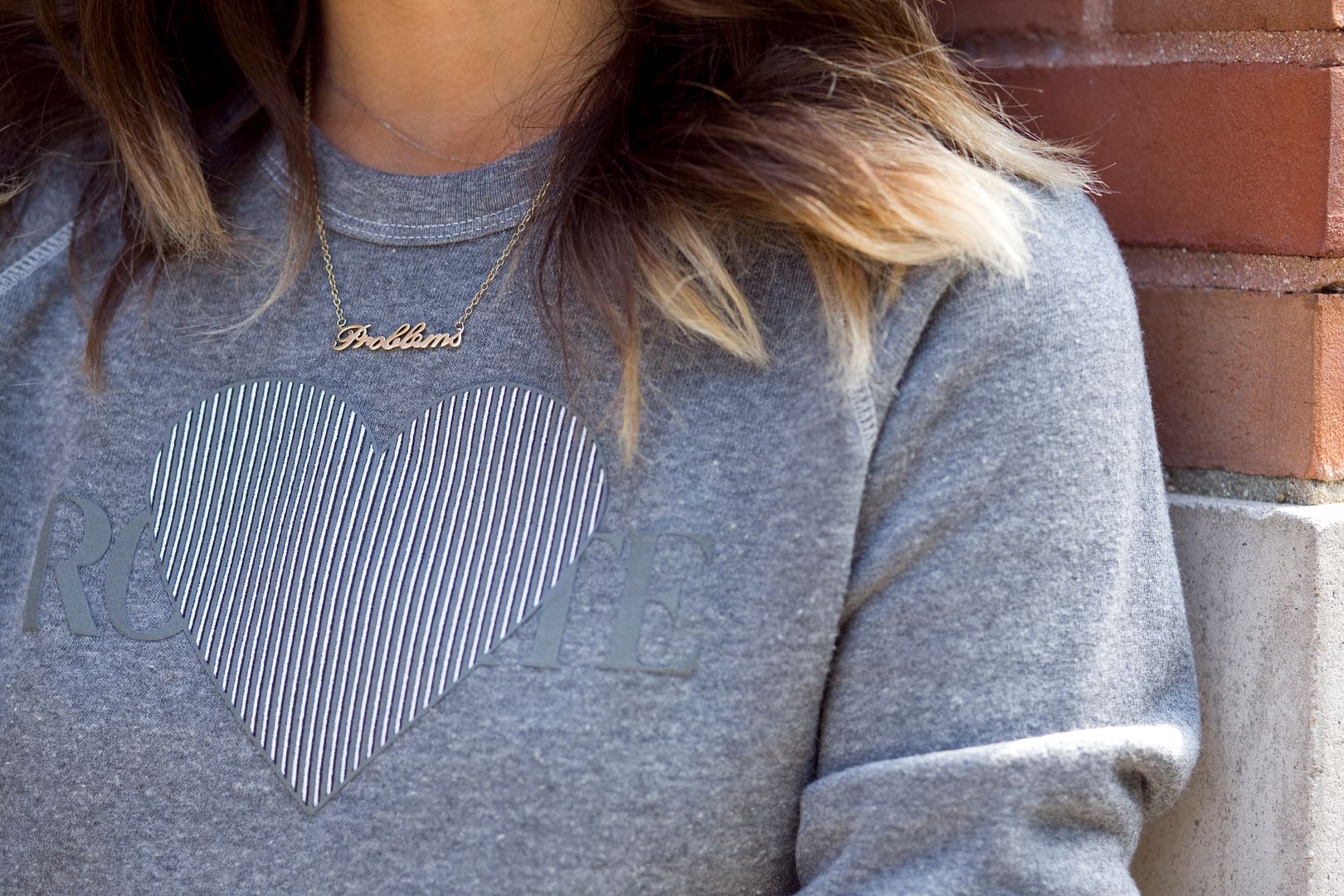 So the front of my building isn't the prettiest background but at least it's authentic, right?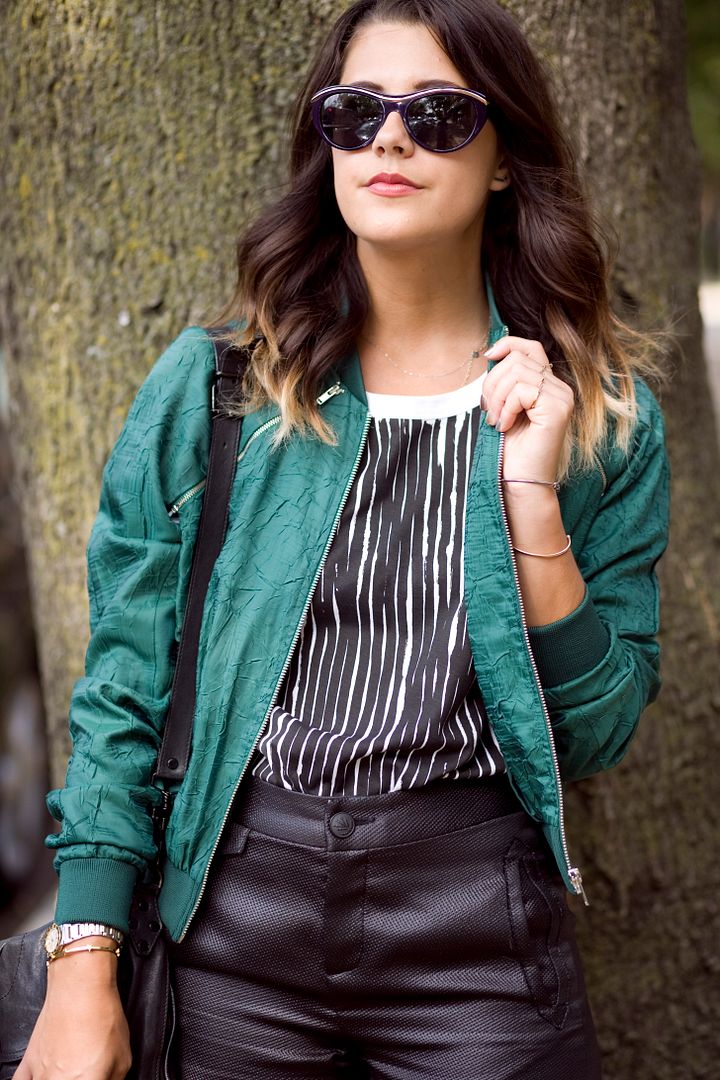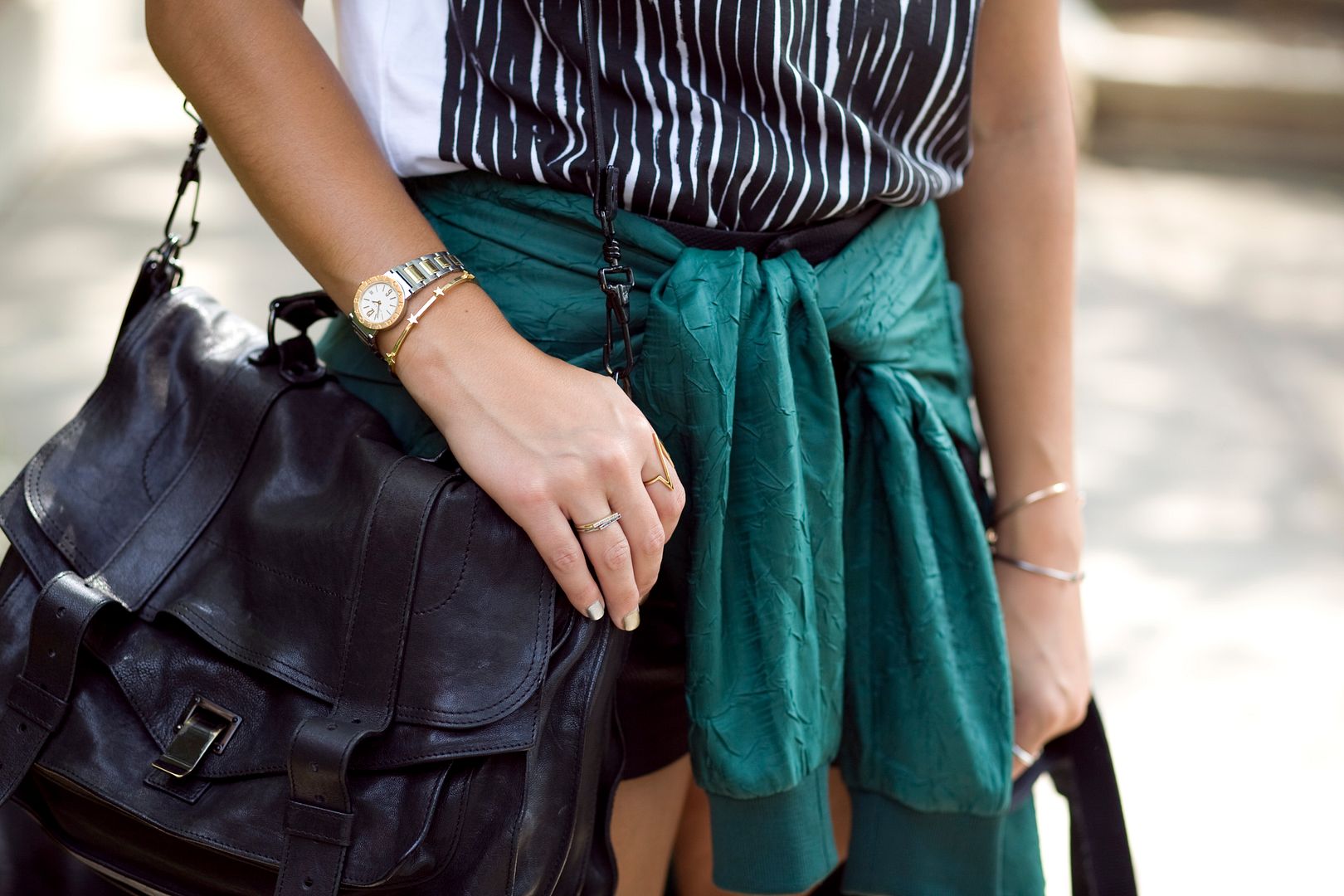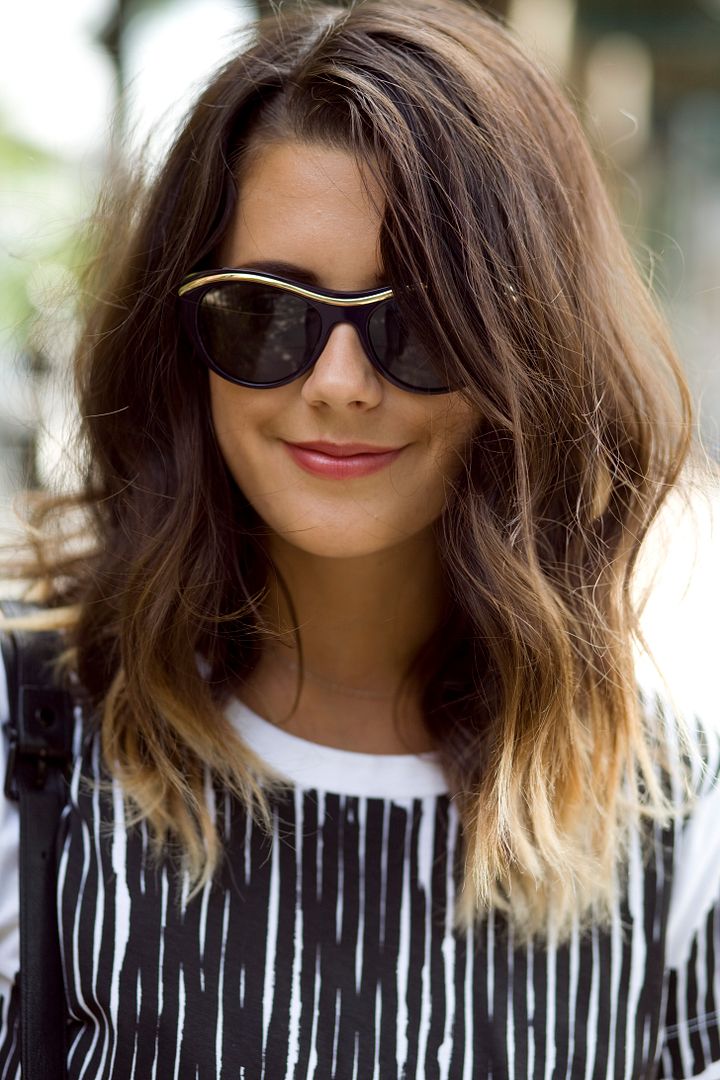 This is not animal cruelty. Deep down, he knows he loves a good pair of sunnies.
—
WHAT (am I wearing):
LOOK 1: Shirt: Equipment. Pants: Ohne Titel. Heels: Schutz. Bag: Charlotte Olympia. Sunglasses: Illesteva. Necklace: Alison Lou.
LOOK 2: Sweatshirt: Rodarte. Skirt: Topshop. Bag: Balenciaga. Heels: Celine. Sunglasses: Zac Posen x Illesteva. Necklace: House of Waris.
LOOK 3: Jacket: Acne. Shirt: Cedric Charlier. Shorts: Rag & Bone. Bag: Proenza Schouler. Shoes: Charlotte Olympia. Sunglasses: Theo.
Rings: Dana Rebecca, Iwona Ludyga, Vale, Ellie Jay, Jennifer Fisher. Bracelets: Dana Rebecca, Bing Bang NYC. 

WHY (am I wearing it):
For this shoot, I wanted to do totally different looks, still be "me," and not just wear leather pants and a t-shirt as I usually do. So obviously a leather t-shirt and printed pants are a close second. The Ohne Titel pants are pretty great because although they're a little crazy in the front, they're still neutral enough to wear with a lot of things. Plus, they're completely black in the back so it's definitely a party in the front if you know what I mean. Styling this with some versatile yet funky accessories (an emoji necklace, a "take" clutch and rose gold heels) are pretty signature for me so I'd say of all 3 looks, the first one is my favorite (not saying I don't dig the others though). For the second look, I actually threw this together very last minute. I wear sweatshirts a lot so I like the idea of "dressing it up" with a skirt and heels. Again, neutral yet funky accessories…they are my calling. The last look I wanted to be comfortable because this involved dog walking (which I would never do in heels…ever). I've worn the Acne jacket with that Cedric Charlier t-shirt before but I thought I'd give my shorts one more breath of fresh air before they go in storage with the others until next June. Add some flats and my OG PS1 and you've got yourself an outfit, kids.
WHERE (you can get the look):

Photos by Heather Talbert
You might want to check out...