Resort isn't the same as it used to be. What was originally created for wealthy jet setters to have something to wear during their winter vacation months (because what they wore to St. Barths last year simply won't do), is now a very transitional season. We see much fewer swimsuits, caftans and fabulous floppy hats and more jackets, separates and even full on coats. So how would I describe Resort today? I'd say it's the perfect mix of Spring and Fall. If you're digging the black and white "trend" (I use the term trend very loosely because after all, it is black and white) for this Spring then you'll be happy to know it's definitely here to stay this Resort season. Pretty much every designer had at least one black and white look, and I might even like these options better than what we saw for Spring.
So, I'm going to do Resort the only way I know how…with superlatives of course.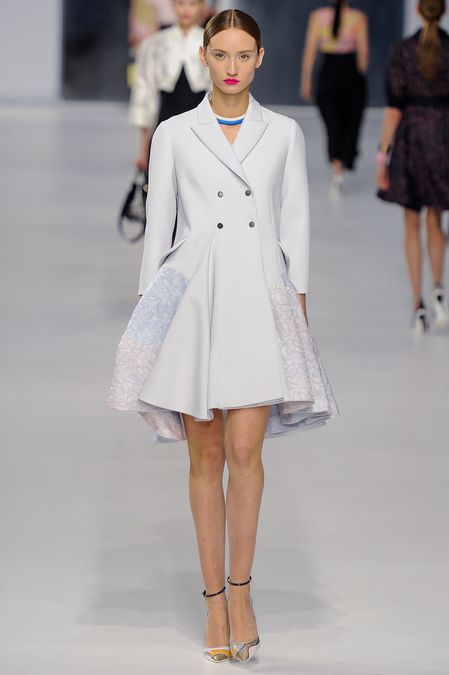 Best Coat: Christian Dior. Yes, I told you there were coats.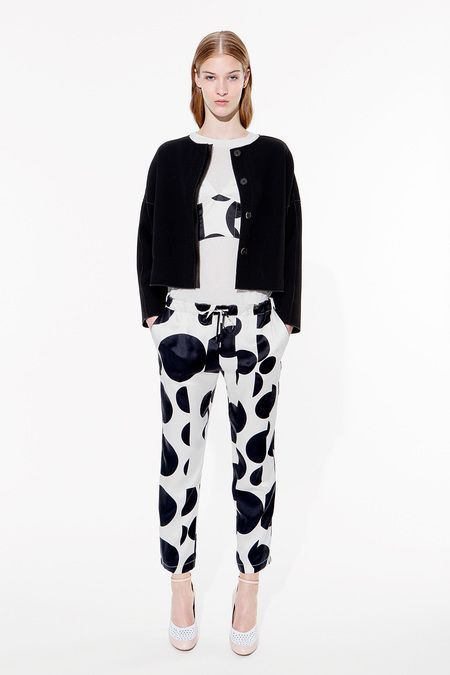 Best Black & White: 10 Crosby Derek Lam. THOSE PANTS…get into my life.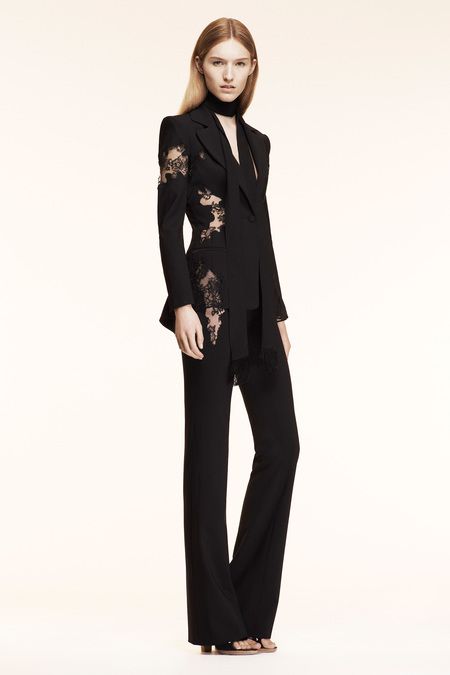 Best Suit: Altuzarra. If you were wondering what my corporate look would be, this is it.
Most Likely To Be Next On Shit Bloggers Wear: 3.1 Phillip Lim. Pashli has become a backpack…and will become the new fashion week street style sensation. You'll see.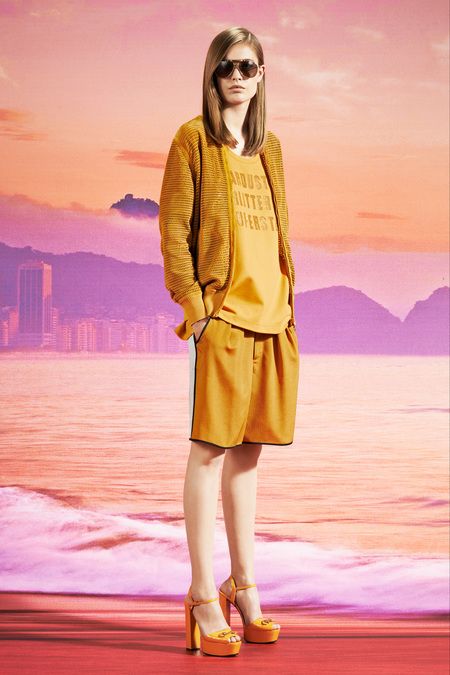 Best Cool Girl Look: Gucci. This is my kind of outfit…you know, one where I could eat a whole pizza to myself and still feel good about it.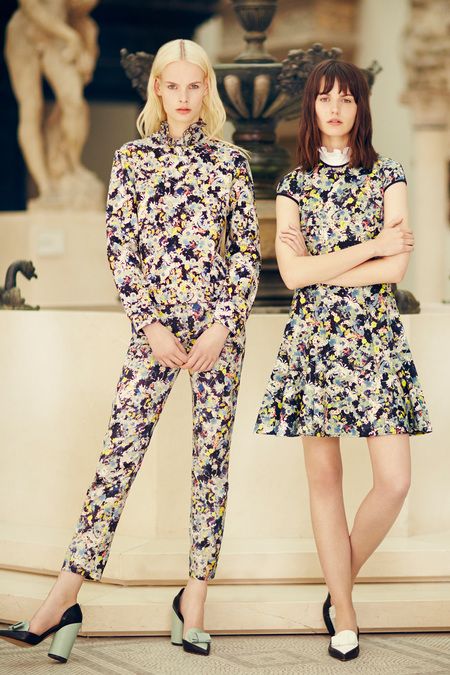 Best Printed Pair: Erdem. Who else?
Biggest Surprise: DKNY. Seriously, I thought this was Givenchy. You go, Donna.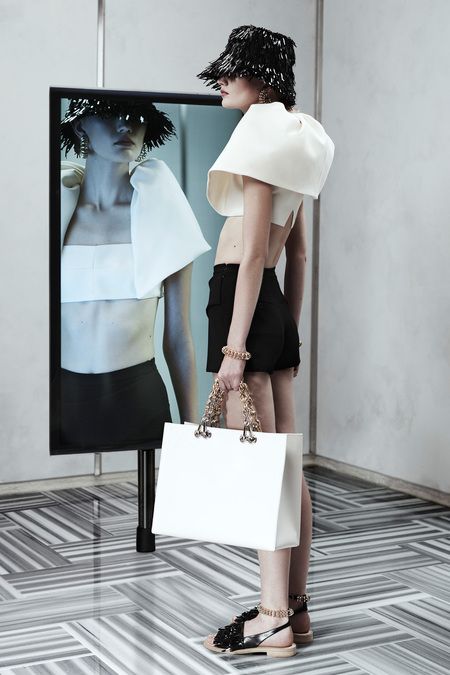 Best Modern Take On Resort: Balenciaga. I've never been somewhere fancy and exotic but if I were to go, this would be my look (even though I probably couldn't eat that whole pizza…)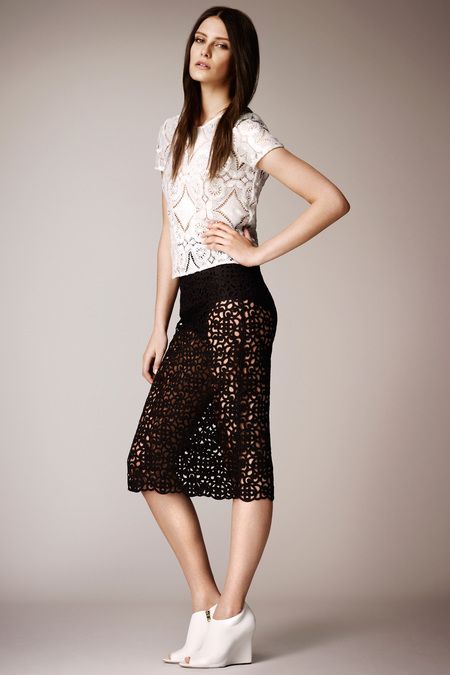 Coolest Details: Burberry Prorsum. How good is this?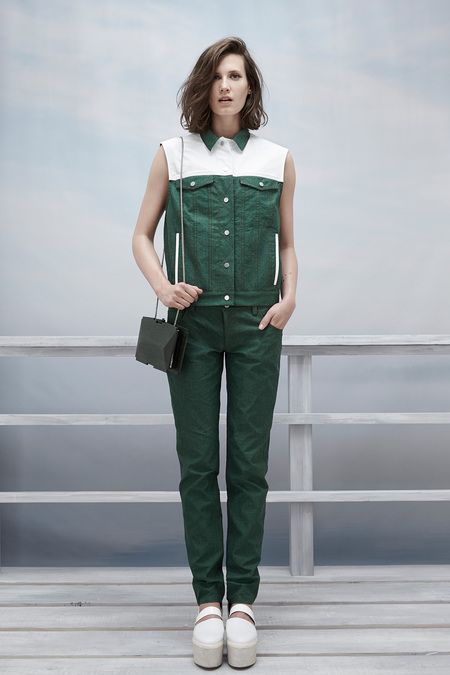 Best Denim: Jen Kao. Green jeans are the new blue jeans.
Best Stripes: Marc Jacobs. Stripes on stripes on stripes.
Best Bag: Proenza Schouler. Duh.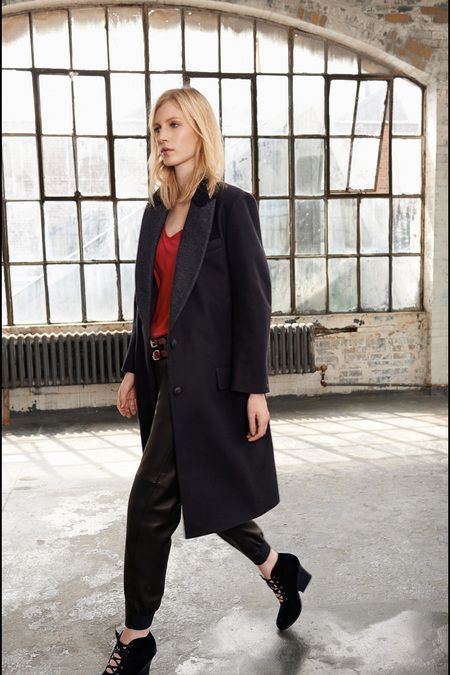 Most Un-Resort: Rag & Bone. Looks like Fall at its finest but hey, it just means more options for us once we're over FW13.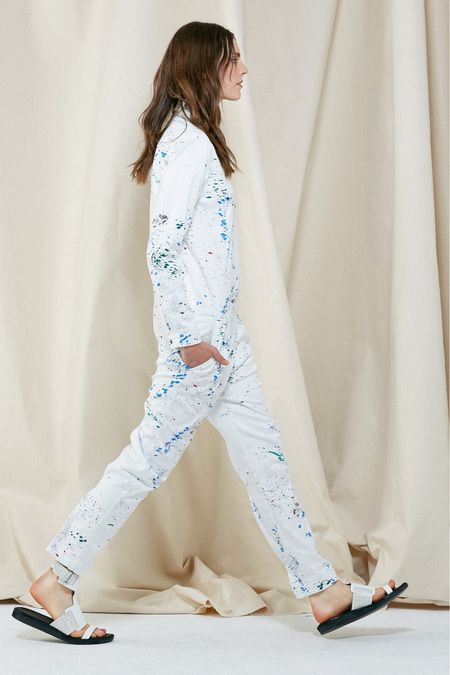 Best Splatter Paint: Tibi. Well, the only splatter paint…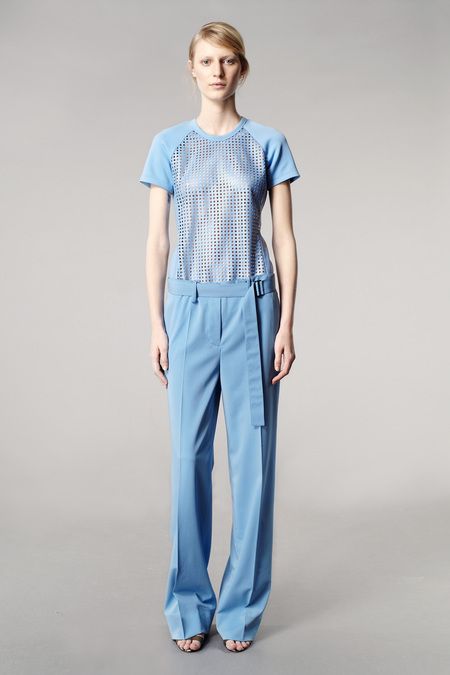 Best Perforated: Reed Krakoff. When holes in clothes are a good thing.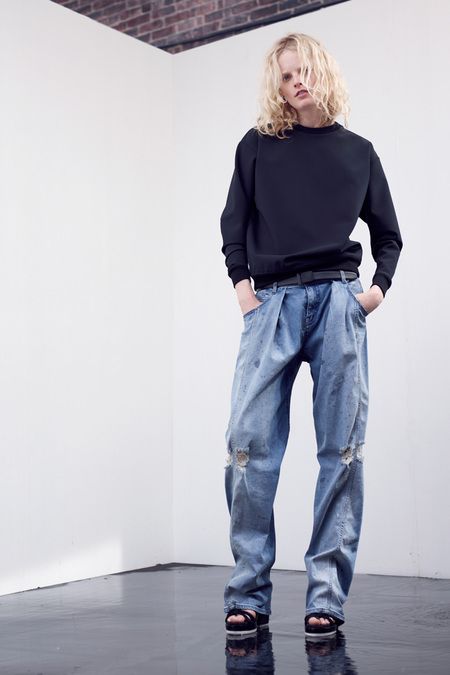 #ThrowbackThursday: Theyskens Theory. Not sure how this will translate to real life but hey, I enjoy a good challenge.
Best White: Thakoon. I love a monochromatic look with some texture, even better in all white.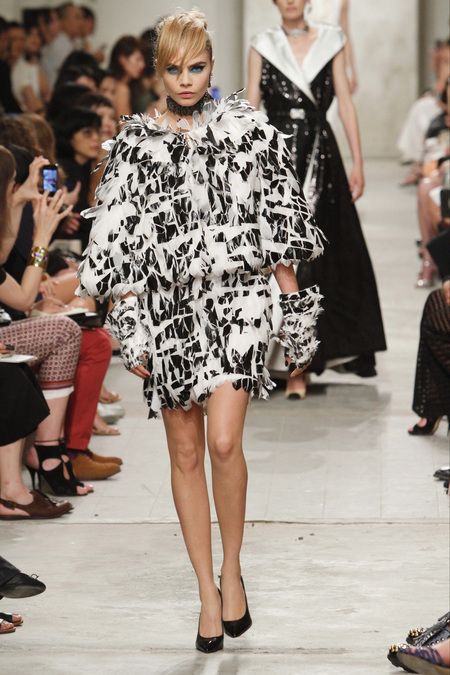 Favorite Overall Look: Chanel. I don't know what this is but Cara is working the shit out of it.
—
What are your favorite Resort collections so far? Any competition for these categories I totally made up?
Images via Style.com
You might want to check out...