New year. New you. New ear cuffs (isn't that how it goes?)
Ear cuffs are no new trend but there's someone in the industry who has perfected them to a point where even if you're not a fan of ear decor, you're going to be now.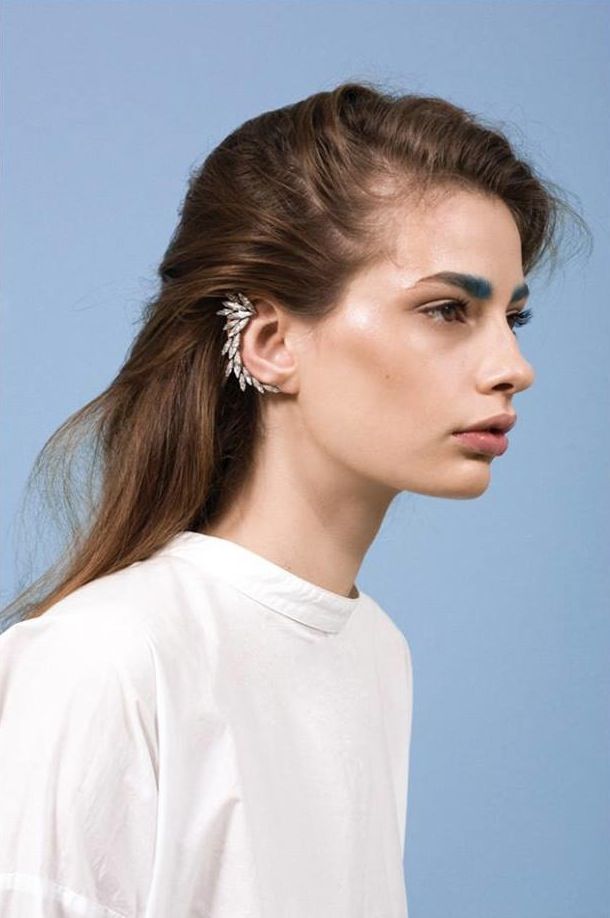 Ironically I wrote about ear cuffs exactly one year ago yesterday, but what sparked my interest once again was discovering Ryan Storer. I thought I had first laid eyes on his genius jewels on Net-a-Porter but after visiting his website, I remember trying to buy one of his ear cuffs about a year ago (probably after I wrote that post) and of course, everything was sold out (by the way, it still is).
I think why Ryan's ear cuffs are so incredible is because that's pretty much all he makes (besides a couple of necklaces) so there's just one main focus. And clearly, he's nailed it. There's also a variety of styles so you don't necessarily need to look like you're wearing a bejeweled Bluetooth. There's everything from a simple gold bar to this full ear adornment but no matter what you choose, you'll have the best looking ears in town.
Don't believe me? Let my friends Georgia May Jagger, Miranda Kerr, Nicole Richie and Rita Ora show you how it's done.
Not only does he have a celebrity following, he's collaborated with fellow Australian designers like Dion Lee and sass & bide. When asked by Vogue Australia what he learned from working with such established designers, his response just makes perfect sense — "It helped me understand the importance of having a clear signature. The aim was to develop something that was clearly their aesthetic without overriding the styling with my handwriting. It also helped to solidify my own signature."
Basically, this guy is killin' it.
Now if I could just make up my mind whether to order some RS on Net-a-Porter now, or wait one month until I'm in Australia and hopefully I'll be able to hunt him down on his own  turf. Suggestions are appreciated.

Images via Ryan Storer
You might want to check out...