How is it that "but it's on sale" can justify almost anything? Those Alaia boots are half off (meaning they're still $1,100 and you haven't paid rent this month) or those Miu Miu glitter booties from 3 years ago were "a great investment." I've heard it all, I've said it all myself but it's time to get realistic about what to buy and what not to buy when it comes to sales. And it's perfect timing because one of my favorite sales just started…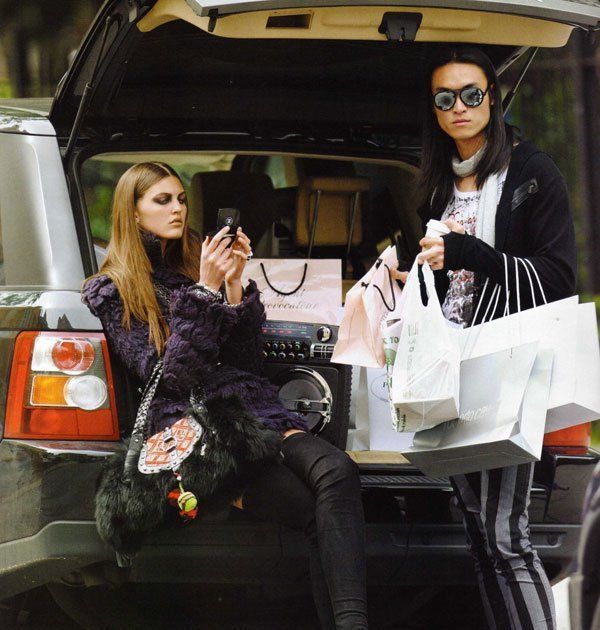 The Outnet clearance sale is one of those rare occasions where you can find Balmain under $800 (when a standard shirt runs you $2k this is a pretty good deal), designer shoes under $200 and even jeans under $60. The entire site is always on sale but this is your one chance (okay maybe two, I think it happens twice a year) to get 85% off Alexander Wang, Christopher Kane and Jason Wu name a few. So I thought today would be the perfect opportunity to figure out how to strategically shop these types of sales with zero regret. And even if you don't find anything on clearance (things do go fast), everyone's regular sales are starting pretty soon so it doesn't hurt to get a head start on your strategy.
So, where to begin? There's a few ways you can go about this. If you've had your eye on something the entire season but didn't want to pay full price, once the sales start, get searching (Exhibit A: those shoes below). I prefer to to do my sale shopping online, only because I can filter by designer, size, etc. (and coming from someone whose a size 8/worst-size-to-find-good-sale-shoes, this is key). If you're just in the mood for a designer deal, be careful. Nothing feels better than checking out on The Outnet and saying "you saved $1,104" when you only spent $279. If your cash flow is constant and you have nothing to worry about (and also unlimited closet space) then have at it. But most of us have a budget (with both money and closet space) so don't buy anything you're never going to wear.
Ask yourself — Would you buy this if it weren't on sale (regardless of cost)? If the answer is yes, move on to the next question. Is it actually your size? I am totally guilty of buying something that's not my size because I loved it and it happened to be on sale (re: these Celine shoes) BUT I do have a good shoe guy who stretched them a half size up and now my feet are only in a small amount of pain (but pain I deem worthy of those awesome heels). Would I do it again, though? Probably not. When it comes to clothing in your size, never buy too small. If you buy a size up and think the cost of tailoring is worth it, then go for it. But never buy more than a whole size up. Not all the tailoring in the world can make it look right (and that's coming from me, who loves anything oversized). Does it fit with your lifestyle?  If you're a school teacher I can't really recommend buying these McQueen heels (even though they're 75% off and still $1,800) because it just doesn't make sense. I wouldn't say that specific shoe fits with anyone's lifestyle besides Anna Dello Russo's, but you get the picture.
Now you can think about sales in two different ways. One is going the basics route (I need jeans, t-shirts, etc. because I wear them everyday so why not buy them on sale?) or going the fashion route (I saw these on the runway, they were $2,000, now they're $400 so I need them). Hey, whatever works. I usually go the fashion route but I also use shoes and bags as home decor (and if you plan on doing the same then I say hell yes to those McQueen heels…as long as the bills are paid first). And if you're still torn, tweet me what you're thinking about buying and I'll help you out.
From Kirkwood heels and Wang boots to a badass Jason Wu leather dress and a good-looking Marni jacket, here's a few of my favorite things from The Outnet sale (no buyer's remorse necessary).
Image via Fashion Gone Rogue
You might want to check out...