This month's Chi City's Most Stylish not only has great taste in clothes, she's also one of the nicest people I've ever met. And like Rachel Roy says, kindness is always fashionable.
If you've ever been to a SPLASH event, you've experienced Sam's hard work all coming together. As the director of the new magazine since September, she's really making a SPLASH on the Chicago events scene (yeah, I went there).
You've probably seen her smiling face at the best parties around the city but do you know her favorite restaurant, best part about her job or what she wanted to be growing up? Well, now you do…
What do you love most about your neighborhood?
I love working, going to events and out to new restaurants in the craziness and always buzzing neighborhood that is River North during the week. But at the end of the day, nothing beats going home to my lovely neighborhood of Bucktown/Wicker Park  that is close enough for convenience but far enough away that I can feel separated from it all. I can walk out of my door – and two steps away, I have the best yoga studio, cafes and most importantly, the cutest shops to explore. I always feel like I am on vacation when I am in my hood.
What do you think of fashion in Chicago?
I think it is completely underrated. I always hear people complain about the lack of shopping in Chicago, but last time I checked – we have just as good of shopping as any other major city. And every time guests visit us, they cannot get over how over the top and amazing my friends dress. I am proud of our unique fashion sense and how dolled up Chicagoans get to go out at night! We take our time getting dressed. You don't have to look homeless to have cutting edge fashion (New York – I am talking to you).
What's your favorite thing about Chicago?
I love Chicago, because I am not from here, but I never feel like an outsider. Everyone is so genuine, and as much of a cliche as it is – the midwest truly has the best people. I have lived on every coast, and Chicago is the only place I have truly called home.
My go-to restaurant in Chicago is….
I am a huge fan of Brendan Sodikoff [of Au Cheval, Maude's, Bavette's, Gilt Bar & Doughnut Vault] – the burger at Au Cheval is not to be believed, but Hot Chocolate  is definitely my go to with my hubby. It's the best for brunch, dinner and sitting at the bar for late night dessert after a night out. It never disappoints!
My advice to out-of-towners…
I swear our summers make it all worth living here!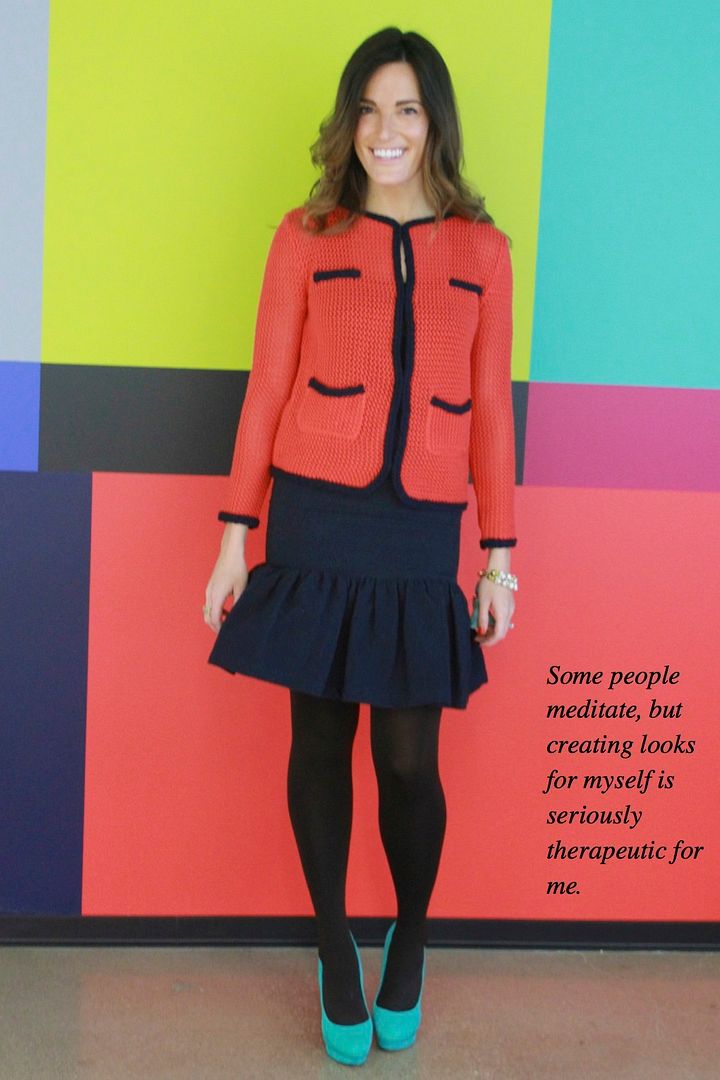 What impact does fashion have on your life?
Fashion has always been a huge part of my life. I find that fashion is my creative outlet. I am the girl who lays out my outfit the night before work every single day. That is my tranquil time I have to myself where I don't have to think about anything except for what necklace goes best with what shoes and if I need to wear tights. Some people meditate, but creating looks for myself is seriously therapeutic for me. 
The best part about my job is…
I love that my job is an extension of my life – it's all about the work/life blend, and I have been in this industry long enough that my working relationships have become real relationships. It's all about who you work with and who you know – I have gotten to know wonderful people that I have the pleasure of working with everyday.
When I was a kid I wanted to be…
Famous. Ha! I always knew I wanted to be in the fashion magazine world in some way. I went through a total journalism phase where I was destined to be an editor or on TV. Somewhere along the way, I realized that I just love to talk to people, and I enjoy being out and about. Event planning at a media company seemed to be the perfect balance.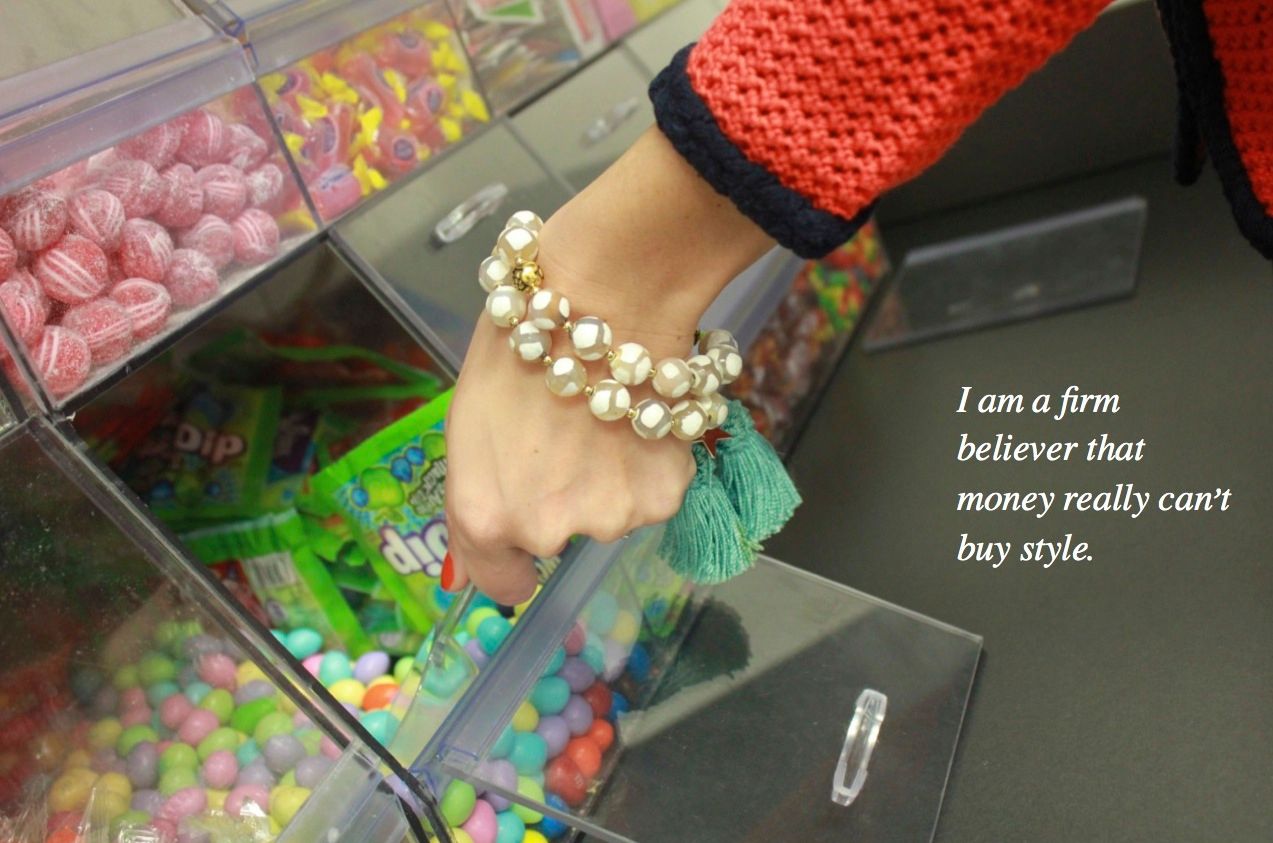 If I had all the money in the world I would wear….
I would still dress the same and match the high end pieces with the low. I am a firm believer that money really can't buy style. Of course I may indulge a bit more in my favorite designer brands – Emilio Pucci, Valentino, Marc Jacobs, Proenza Schouler, Lanvin. I may travel to Paris a bit more for the unique pieces, but for now I can just enjoy their Target collections
I describe my style as…
Feminine & classic with a bohemian twist. My friends and family like to tease that I never will wear the same thing twice. I mix & match things all of the time and try to never repeat an exact outfit. It's trickery to make it appear that my closet is bigger than it is!
Isn't she the greatest?
Hope you're enjoying my Chi City's Most Stylish features so far. Until next month…