Us fashion folks love to talk about "looks for less" and "splurge-worthy items" but how do we know when it's really worth it? One rule of thumb is if you can wear the piece day or night and/or in any season, it's probably worth the investment (as long as it's not a super trend — I'm talking to you sneaker wedges). And we all love shoes, right? So let's bring the two topics together and there you have today's post.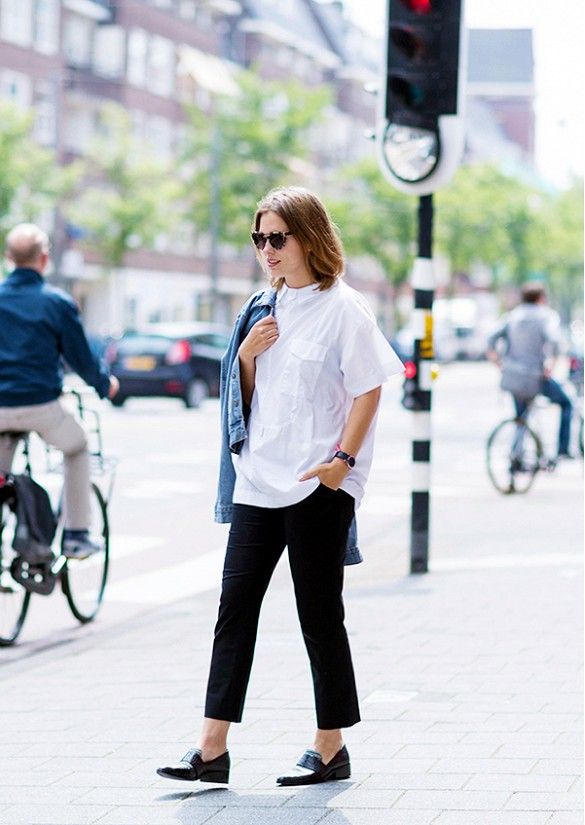 I noticed this summer for the first time that although I enjoy sandals, I really just love a good loafer or a cute flat/semi-flat shoe that I can wear for errands/meetings during the day and even out at night. The perfect example of these (which I'm sure you're sick of hearing/seeing by now but they are one of my go-tos) are the 3.1 Phillip Lim Quinn loafers. They literally go with everything — shorts, dresses, skirts, pants…I even wore them with socks in the winter. For summer, though, I think I subconsciously prefer a closed-toe shoe (even though I usually have a pretty good toe color happening…you know how much I love nail polish) because I live in the city, I walk a lot, I take public transportation, and don't really want anything strange rubbing up against my feet. So because the Quinn loafers have taken quite the beating in the last year, I recently moved onto a loafer/boot hybrid (worn here) that will probably be the only shoe I wear this Fall (so when you only see me wearing these to death in my WWW posts, don't say I didn't warn you). And because I can wear them with almost everything in my wardrobe plus they work for all four seasons, they're well-worth the investment.
So enough about me, let's talk about these shoes. We know loafers and oxfords have been happening for the last couple of years and thankfully they don't seem to be going away any time soon. Some of these styles can be a little more in-season (white leather for spring/summer, pony hair for fall/winter…you see where I'm going right?) so I wanted to share with you some of my favorite styles that you can LITERALLY wear in any season. No cut-outs, no color restrictions, no "in-season" materials — just a lot of awesome footwear (and some can even fit in that shoe/boot category I'm all about right now) that are especially perfect for those who cannot seem to walk in heels.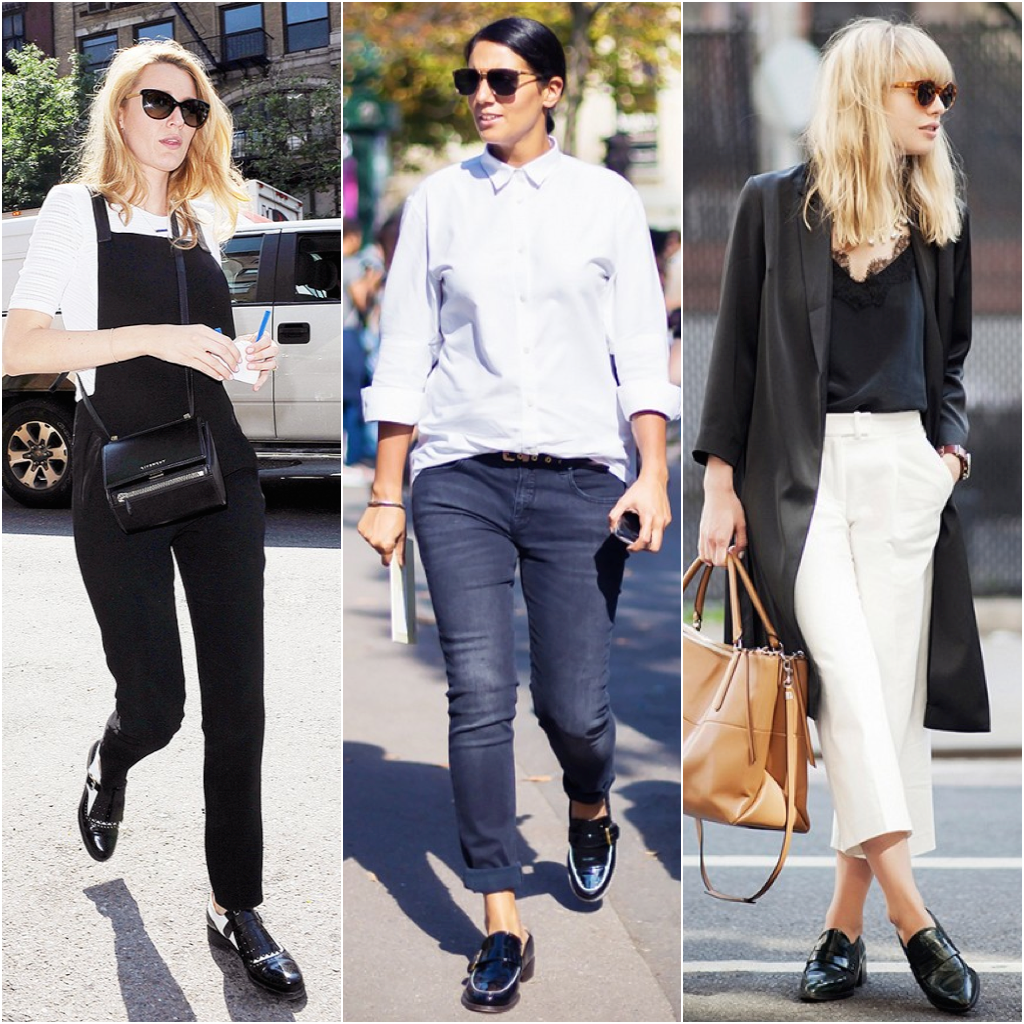 So to recap, you not only can look cool and put together, but be comfortable and have ONE pair of shoes (or more, if you want to stock up) to take you pretty much anywhere during any time of year. HOW CAN YOU NOT BE ON BOARD?! But if you're not, please tell me why in comments…I do like to hear different opinions. For reals. And if you're into these, be sure to share your favorite pair of seasonless flats (whether they're featured here on CCF or not) because…I just want to hear from you!
And if you're wondering why there's no ballet flats featured here, that's because I'm just not a fan…they're rarely flattering, and who wants to wear unflattering shoes? Plus the style exposes a bit too much skin for winter time (meaning they can't fit that "seasonless" category) unless you live in Southern California, and in that case, please don't tell me you "miss having seasons." Us Chicagoans don't take kindly to that.
Images via Who What Wear
You might want to check out...