I'm having a lot of issues today…like so many September issues. Who has the time for all these? So why don't we just judge a book magazine by its cover to make things a little easier? I know we're not supposed to, but doesn't that make it more fun?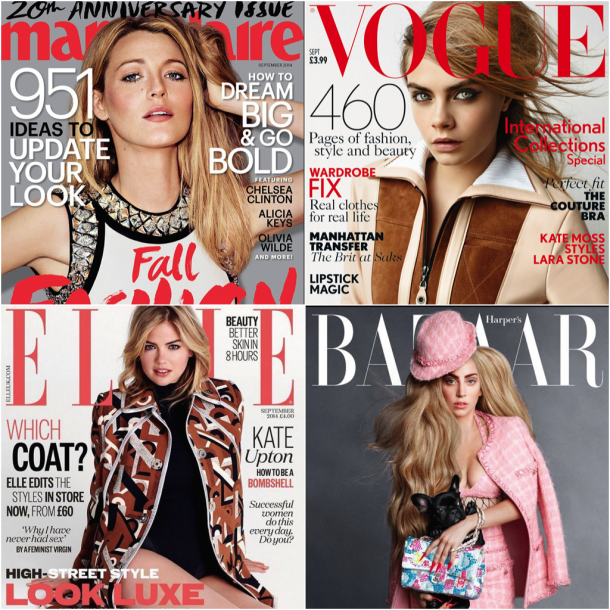 From Harper's Bazaar to Vogue Netherlands, let's chat about our issues (or compliments, if you're feeling nice)…with the September issue covers.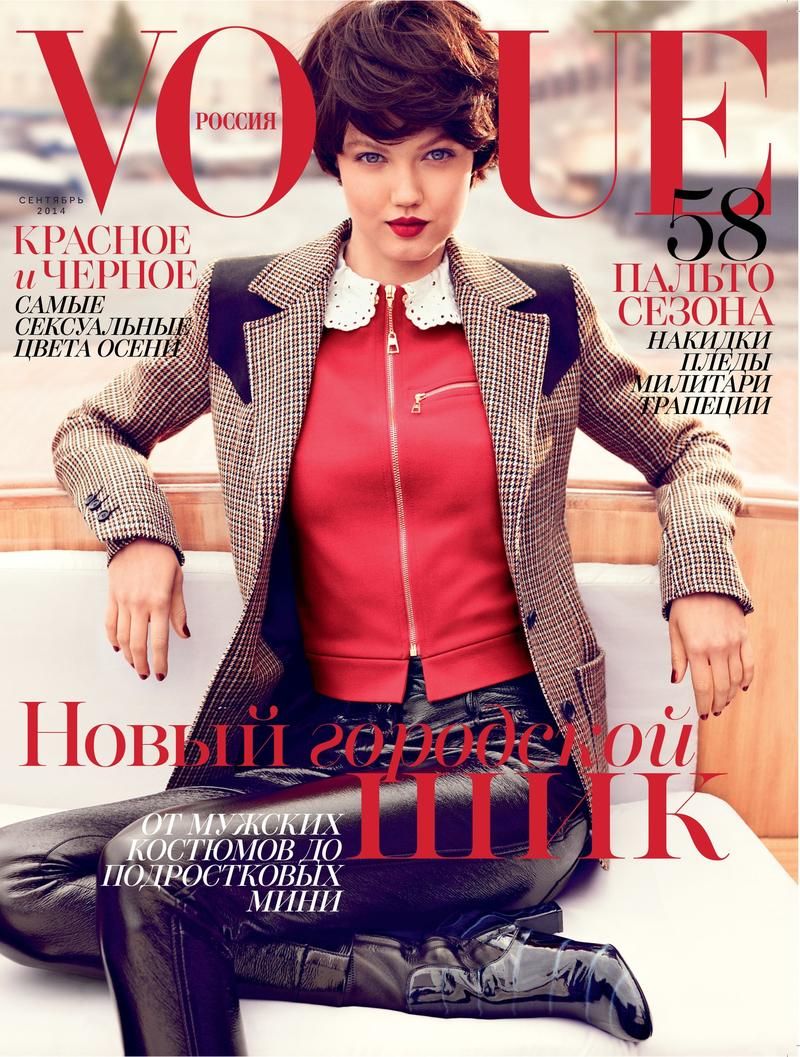 Lindsey Wixson for Vogue Russia, in Louis Vuitton
I'm too distracted by that 1960s suburban mom hair to even judge the outfit.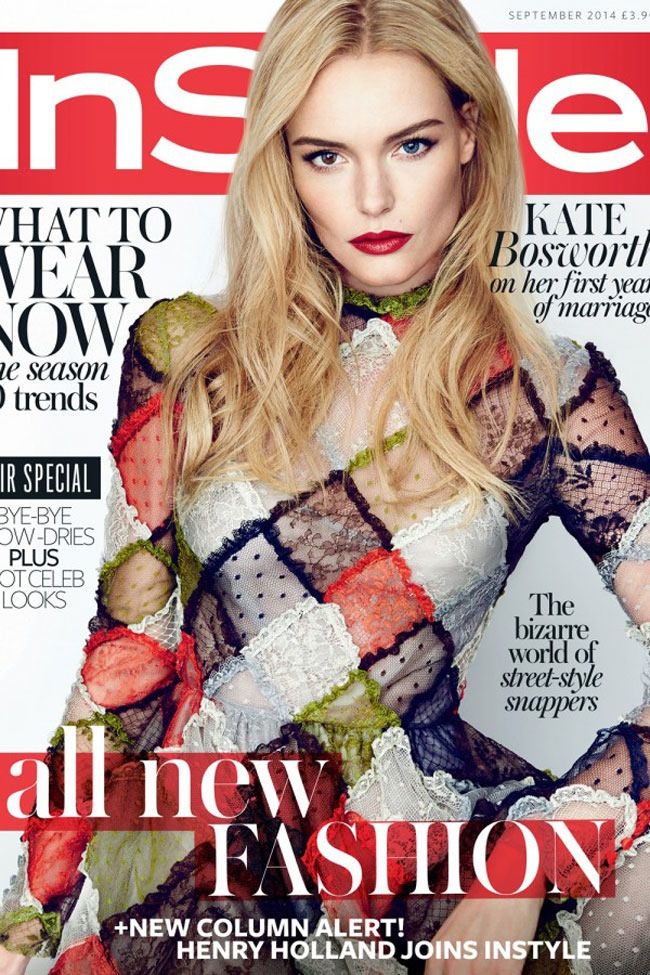 Kate Bosworth for InStyle UK, in Valentino
It's pretty cool that I finally have something in common with Kate Bosworth — my dog also has two different color eyes (so Kate and I are basically related). But seriously…those eyes with that dress is just perfect. Usually people are drawn to certain colors because it brings out their eyes and this dress really takes care of the whole spectrum. Plus the hair and makeup is spot on.
Joan Smalls, Cara Delevingne and Karlie Kloss for Vogue
Adore the outfits (especially Cara in Proenza…duh), but how pissed are these other girls they were cut from the cover? How much would it suck to be told you're being shot for the cover of Vogue…only to find out it's a fold out cover…and you're on the other side of the fold?
Naomi Campbell for Harper's Bazaar Latin America, in Givenchy
Red black and white is not my favorite color combo (mostly because I just loathe red) but leave it to Riccardo to make it look just right. HASHTAG FLAWLESS.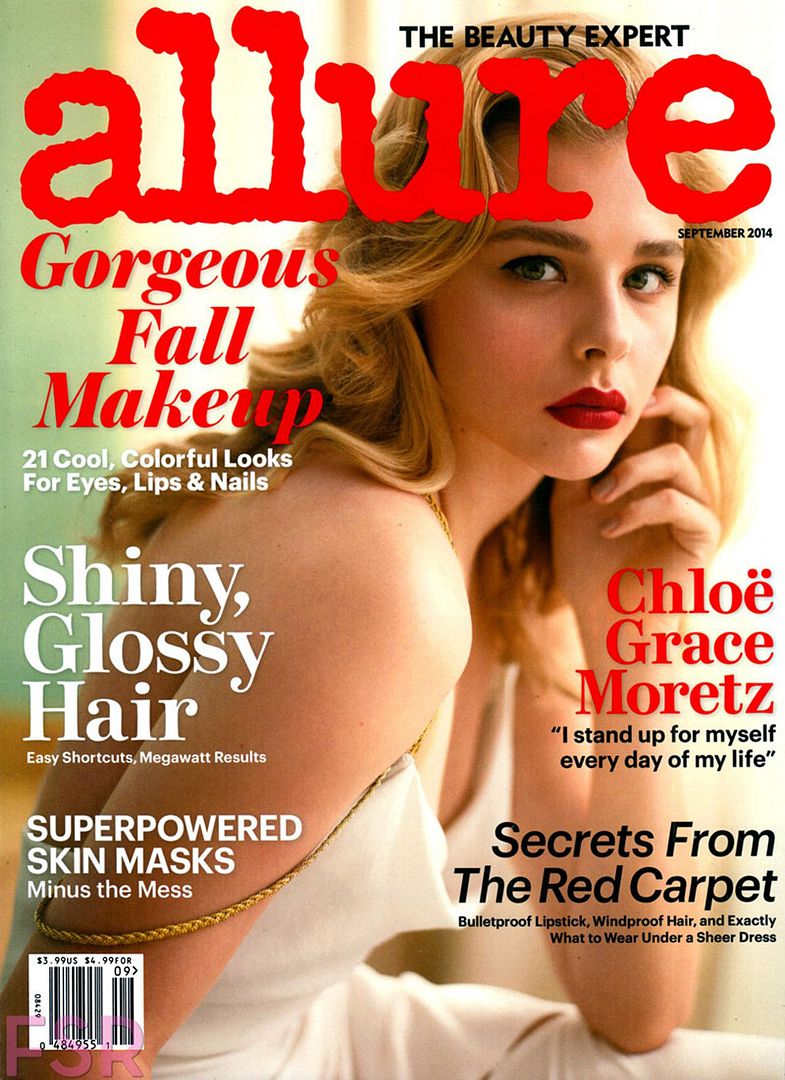 Chloe Grace Moretz for Allure, in Versace
Are we sure she's only 17?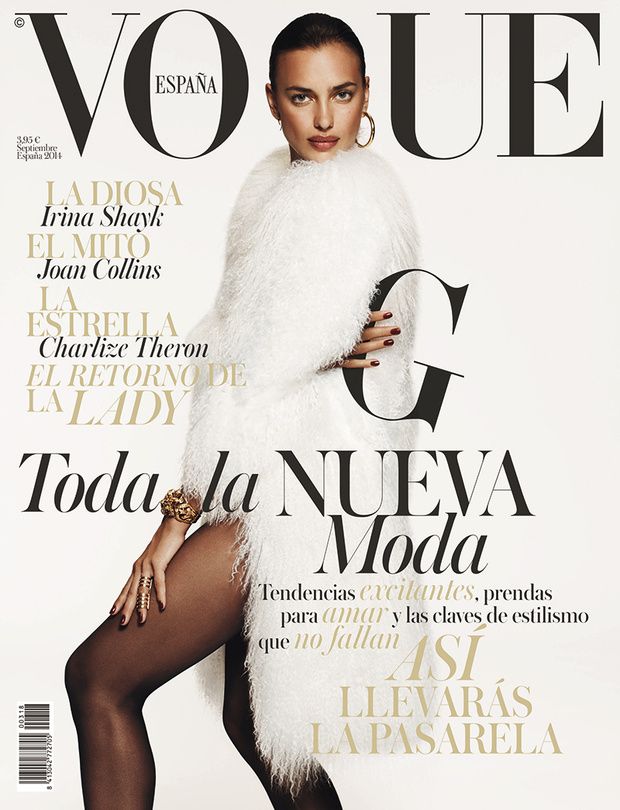 Irina Shayk for Vogue Spain
I could do without the black tights but overall, this is pretty fabulous. And the fact that she stole the G? Pure GENIUS.
Emma Ferrer for Harper's Bazaar (subscriber cover)
Beautiful and poised…just like her grandma (who happens to be Audrey Hepburn).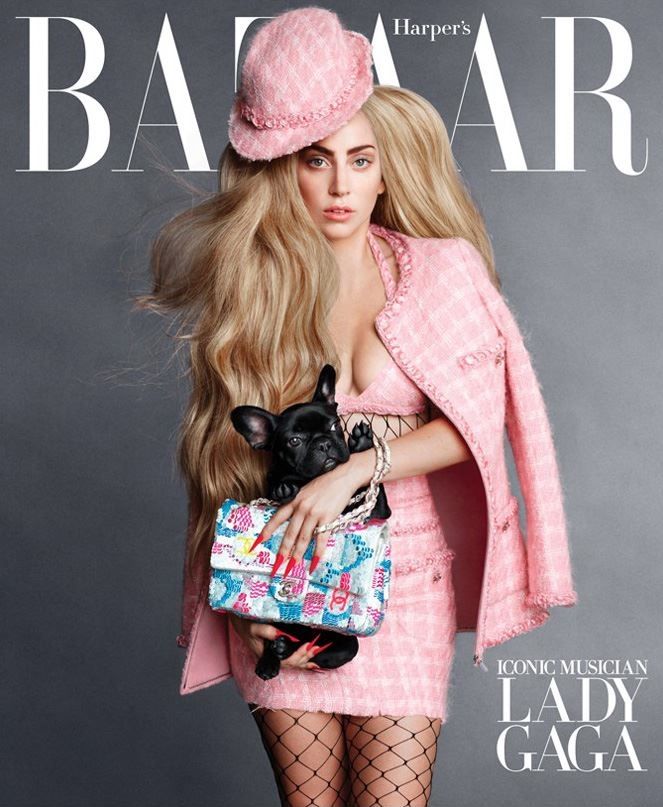 Lady Gaga for Harper's Bazaar
Bazaar is just going all out this September — three different newsstand covers and another subscriber cover? I wish they just stuck with Emma because I'm not feelin' the other three. Although I do love any fashion editorials that involve a dog, the fishnet tights and awkwardly placed hat are both throwing me off. And those nails? Takes the stiletto trend to another level.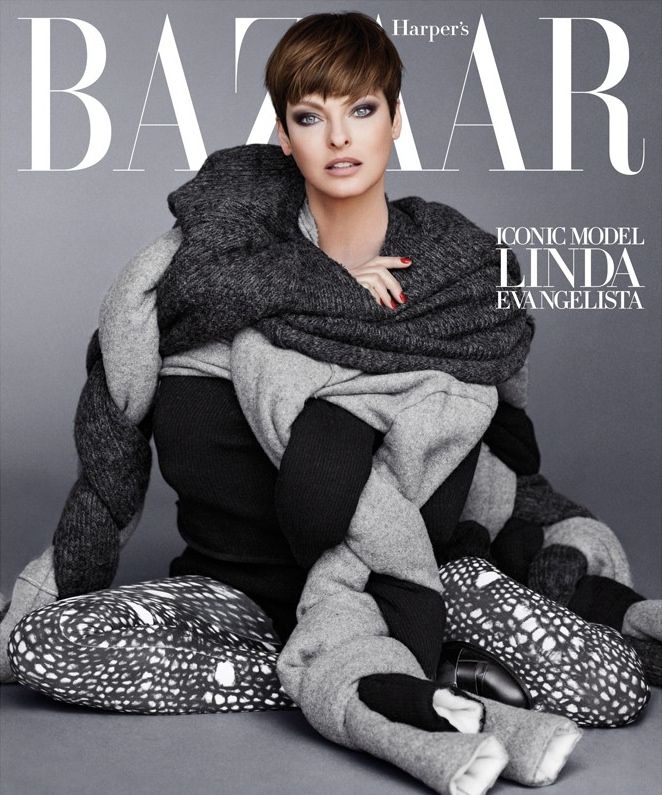 Linda Evangelista for Harper's Bazaar
I didn't realize sweaters could tangle but I guess you learn something new everyday.
Penelope Cruz for Harper's Bazaar
This looks like the early 2000s (kind of resembles Victoria Beckham's charity sale)…and for anyone who grew up during this time, you know that's not a compliment.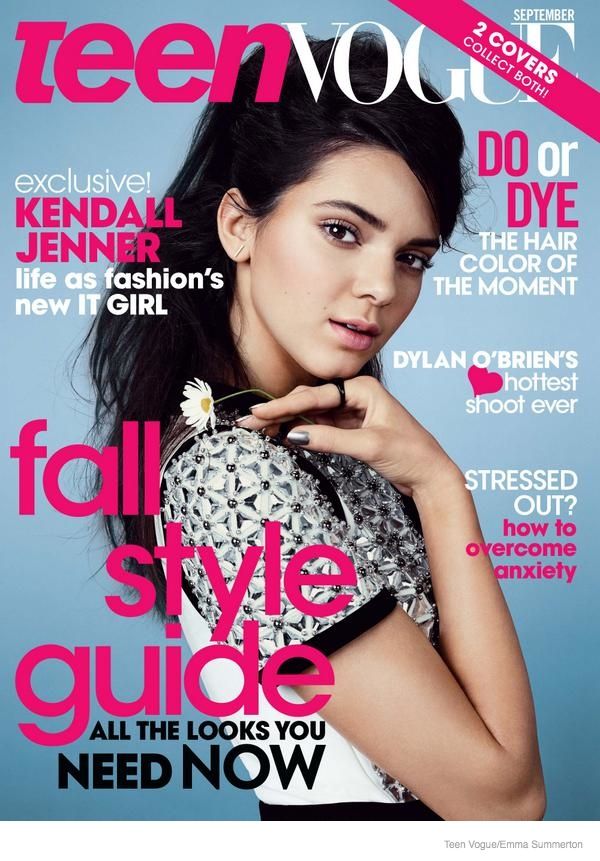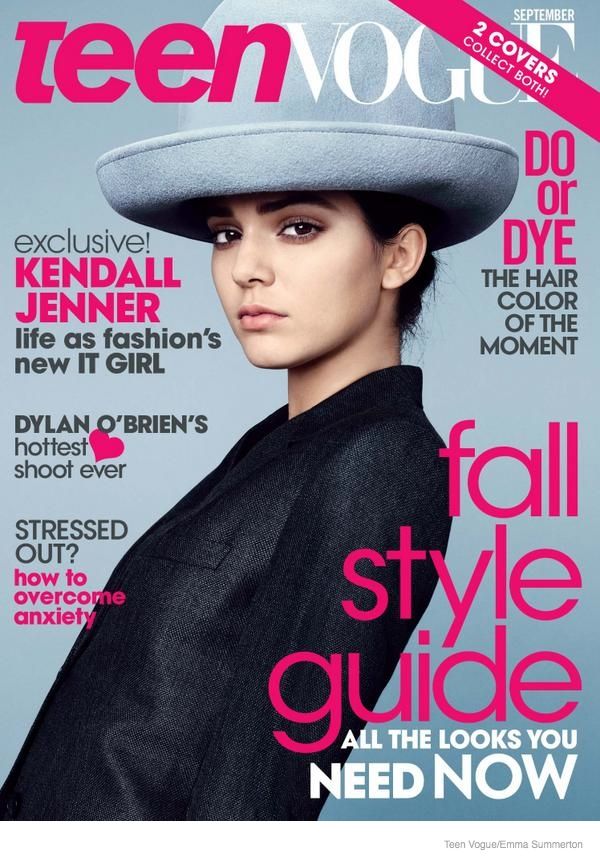 Kendall Jenner for Teen Vogue
The first one is very…Teen Vogue but the second is super chic. The hat is a nice touch…like a cooler version of what Pharrell is trying to do.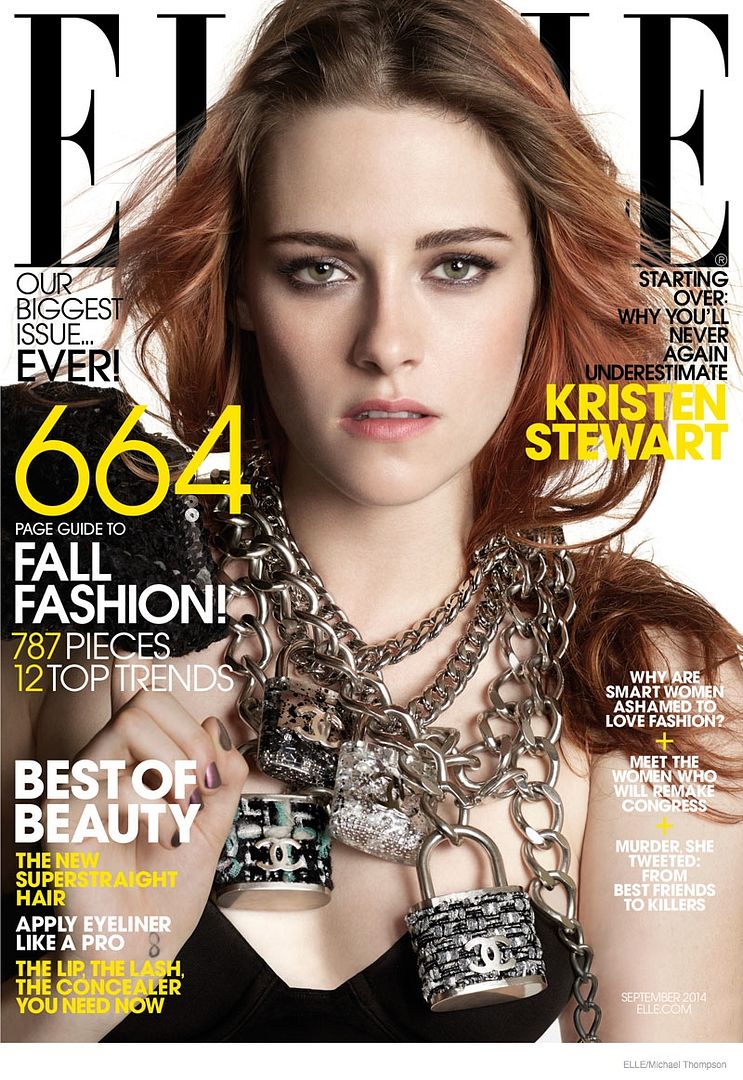 Kristen Stewart for Elle, in Chanel
It's a lot of Chanel but that never hurt anyone. I wish they went a little more with the supermarket theme (which is what the entire spread is about) but oversized CC locks are pretty satisfying too.
Cara Delevingne for Vogue UK, in Louis Vuitton
Not my favorite jacket (although I'm rarely a fan of anything in the tan/brown family) but the make up is amazing…serious eyebrow envy, as per usual.
Kate Upton for Elle UK, in Prada
I like how they chose a coat for the statement piece and just a simple bodysuit underneath. It shows her sex appeal without going overboard (as people usually do with her). The lips match the coat a little more than I'd like…but now I'm just being picky.
Claudia Schiffer, Nadja Auermann, Stephanie Seymour, Linda Evangelista, and NaomiCampbell for Vogue Japan
It's not easy to fit five people onto a magazine cover and make it look good…but Vogue Japan figured it out just fine. Having a handful of the most iconic supermodels probably doesn't hurt either. And of course, Naomi continues to make her rounds (and she's not finished just yet).
Naomi Campbell for Interview
She's just one of six covers for the September issue of Interview but I have to say it's definitely my favorite. It's one of two that's in color and there's something about the contrast of her dark glowing skin with that gold choker and those cuffs that I just can't get enough of.
Kiera Knightly for Interview
#WetHairDontCare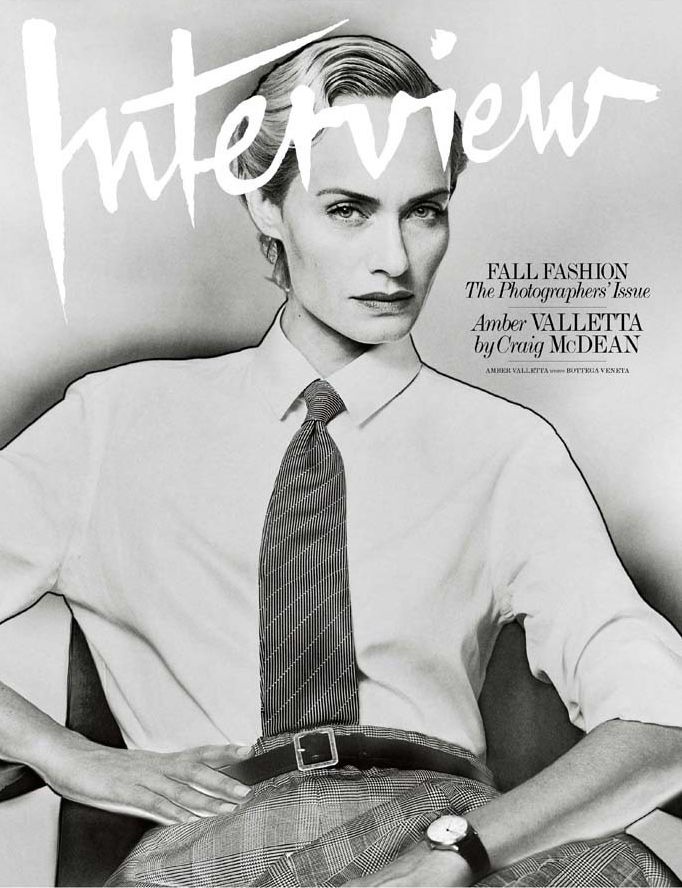 Amber Valetta for Interview
She looks sort of illustrated, no? But even dressed like a total man, she's still insanely beautiful.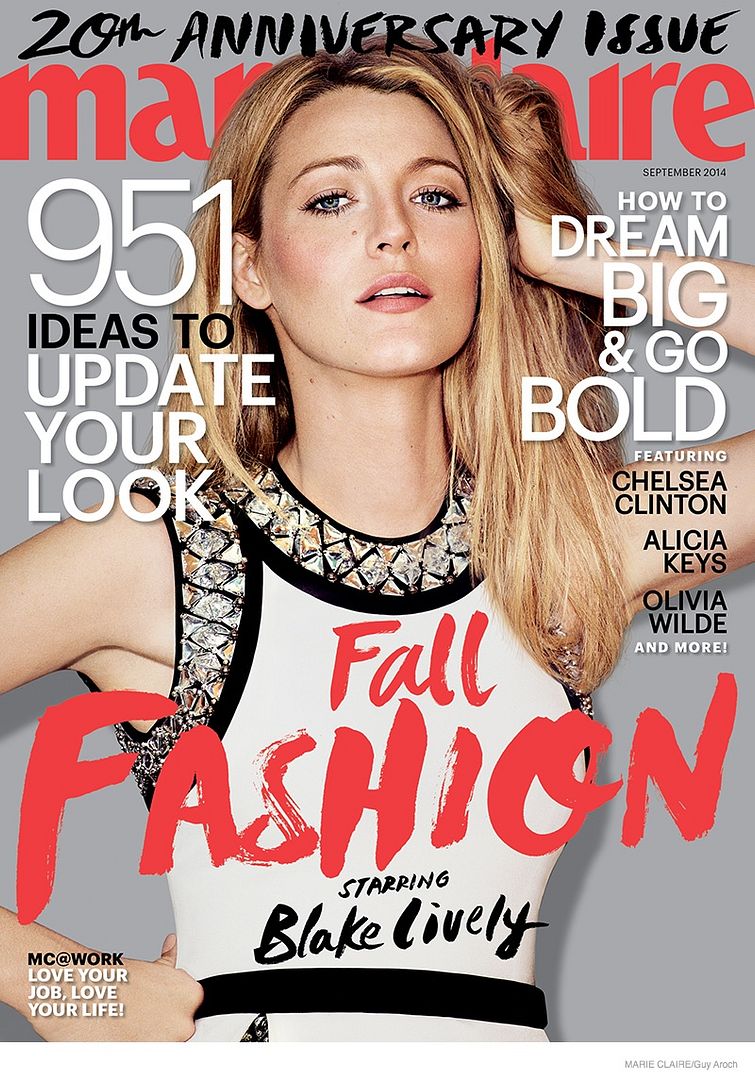 Blake Lively for Marie Claire, in Gucci
BLAKE, TELL US WHY YOUR WEBSITE IS SO SCARY.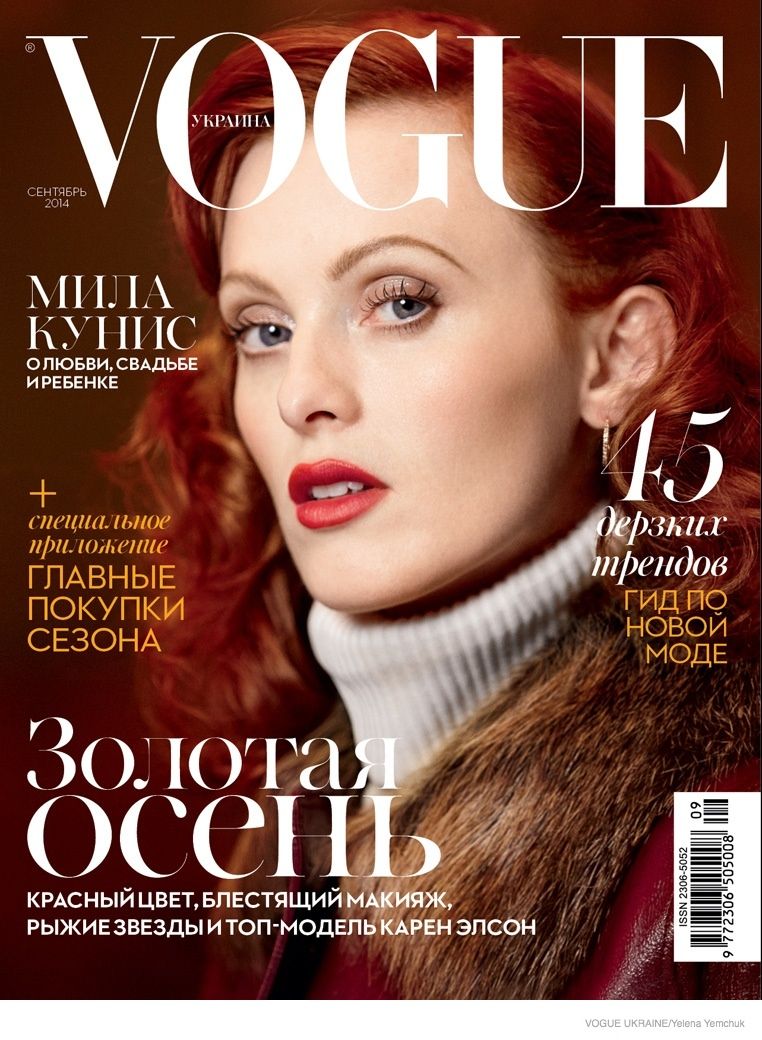 Karen Elson for Vogue Ukraine
It's very 1940s Eastern European feeling (it is Vogue Ukraine so that makes sense). I don't really have any positive or negative feelings towards this, other than the fact that she could use some brow tips from Cara.
—
Moral of the story — having multiple covers is in (as is Naomi Campbell) and everyone is wearing Louis Vuitton. If I had to pick a favorite, I'd say Kate Bosworth for InStyle UK.
Now what about you…any of these really stick out to you? Which one are you looking forward to reading most? Or if you've already read them, which one(s) should I be reading? (Not going to lie…I haven't bought any yet!)
Images via Fashion Gone Rogue
You might want to check out...