Hey friends. I know, it's been a while. And I like to think it's not in that "oh it's so good to see you…we should grab drinks soon!" (and never hear from you again) type of way but more in a "damn, I really missed you…let's catch up over a 4 hour dinner at Next" manner. Yeah, you haven't heard from me in a bit. But at least you'll find out what I've been up / in to lately. Welcome to September (almost October) vibes… (NO Halloween references here!)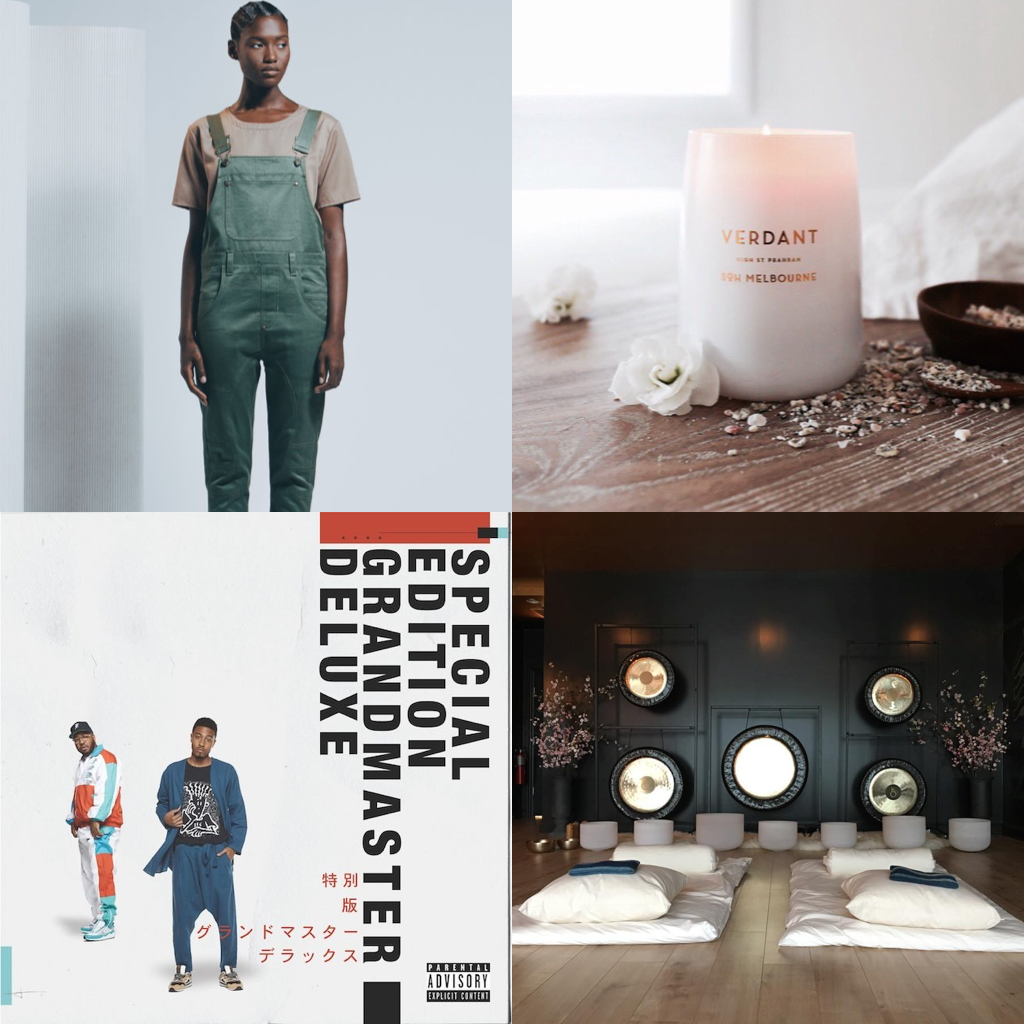 Let's kick things off with a little fashun…
FASHION:
I've been a fan of Sheila Rashid since Whitney Middleton put Chance the Rapper in her overalls last year at the VMAs. Yes, I got my own pair. But ever since Sheila's Made and Delivered show a few weeks back, she's proven that she can do way more than overalls (and basically I want it all made and delivered…to my door…ASAP). This floral outfit, the cropped denim jackets, the oversized sweatshirts, the floral overalls…I WANT IT ALL, SHEILA.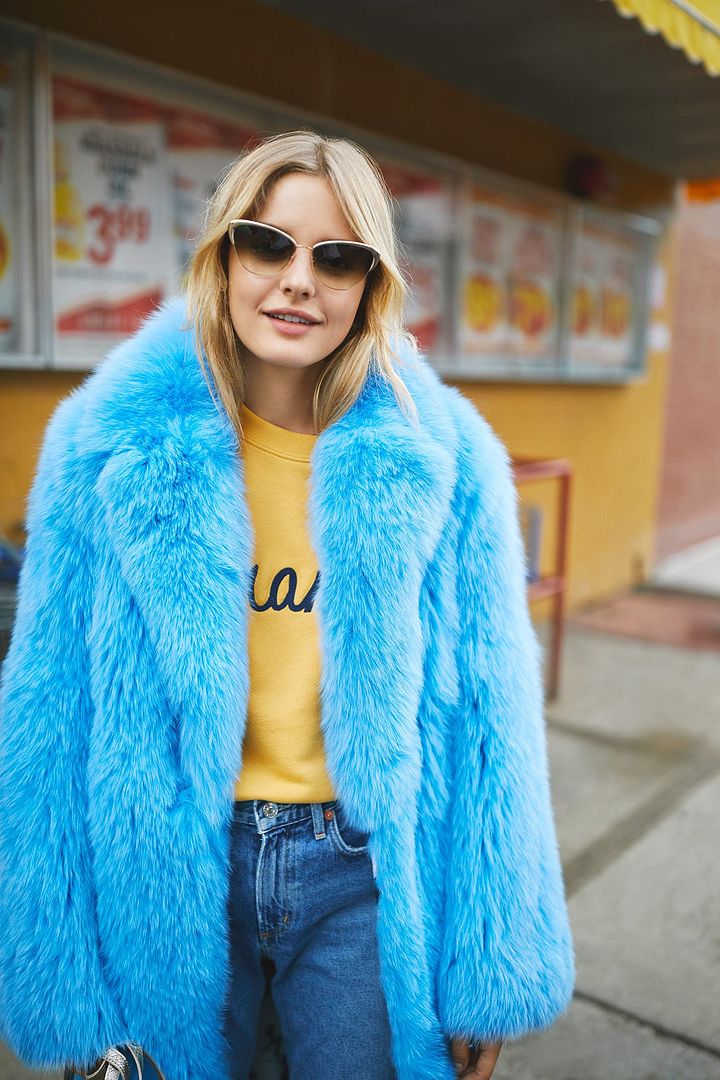 Speaking of needing new clothes (because it's the new season after all!) I am hitting up the Shopbop sale hard right now (and I suggest you do the same…because why not get all new Fall merch for a discount?!) Up to 25% off with code EOTS17 until 9/29 at midnight.
You're welcome.
BEAUTY: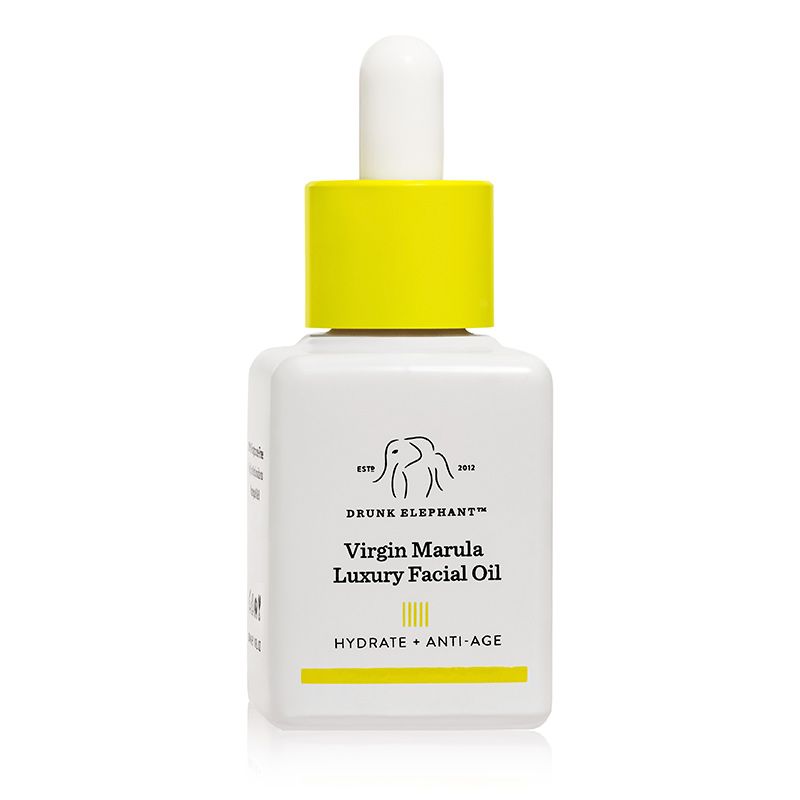 I love skincare and I've tried everything from simple homemade products to Retinol that pretty much burns my skin off…and there's very few things that actually work for me / don't make me break out — Drunk Elephant's Marula Oil is one of those rare finds. I do prefer an oil over a lotion (as far as a moisturizer goes) but they often make me break out. This Marula Oil is super hydrating, gives you the perfect glow, smooths out fine lines (unfortunately, I have a few on my forehead but fortunately this oil plumps 'em right up!) Plus, a little goes a long way. Just don't forget your SPF (re: April / May Vibes).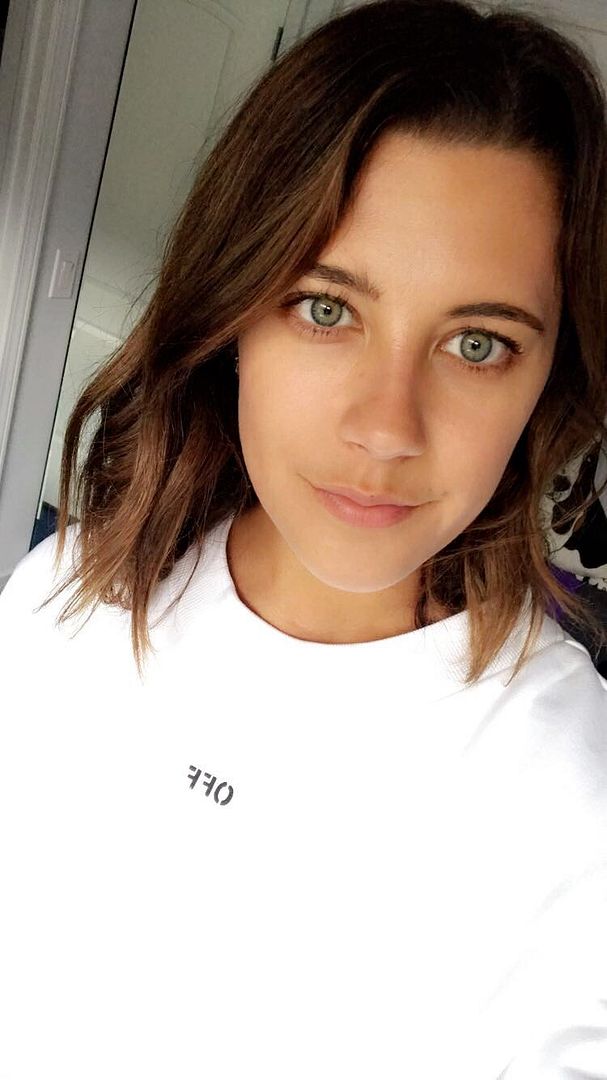 For the last 5+ years I've been dealing with these unexplainable breakouts that no one can seem to help me with. I've been to several dermatologists, my doctor, two allergists and tried every skin care regimen you can think of…still no luck. BUT there seems to be a glimpse of hope ahead. One route I've never tried is a plastic surgeon (don't worry…I'm not getting any work done). I recently met with Dr. Sammy Sinno (who will be my guy if / when I ever decide to get Botox) who referred me to his aesthetician, Cindy Hinkle. I've gone to a few times for Microdermabrasion and WOW has it made a difference (actual footage sans makeup above). I've had Microdermabrasion before and never saw much of a difference until now. She also had a few other tips for me (sleeping with my hair up, keeping my skincare routine simple, using a gentle cleanser, etc) that I'm hoping in combination with more regular visits will cure me!
Not sure if this falls under the beauty category but hey…I am a sucker for a good candle. Who doesn't love nice smells in chic packaging? It's a win-win, really. I just discovered SOH Melbourne and I am OBSESSED. Not only are the scents perfectly balanced but the vessels are just stunning. It took me at least a half hour just to decide between the white / gold, black/ gold or just the straight gold (can you tell I love gold?) I finally opted for the Verdant in white, which has become the perfect addition to my all white bathroom.
WELLNESS: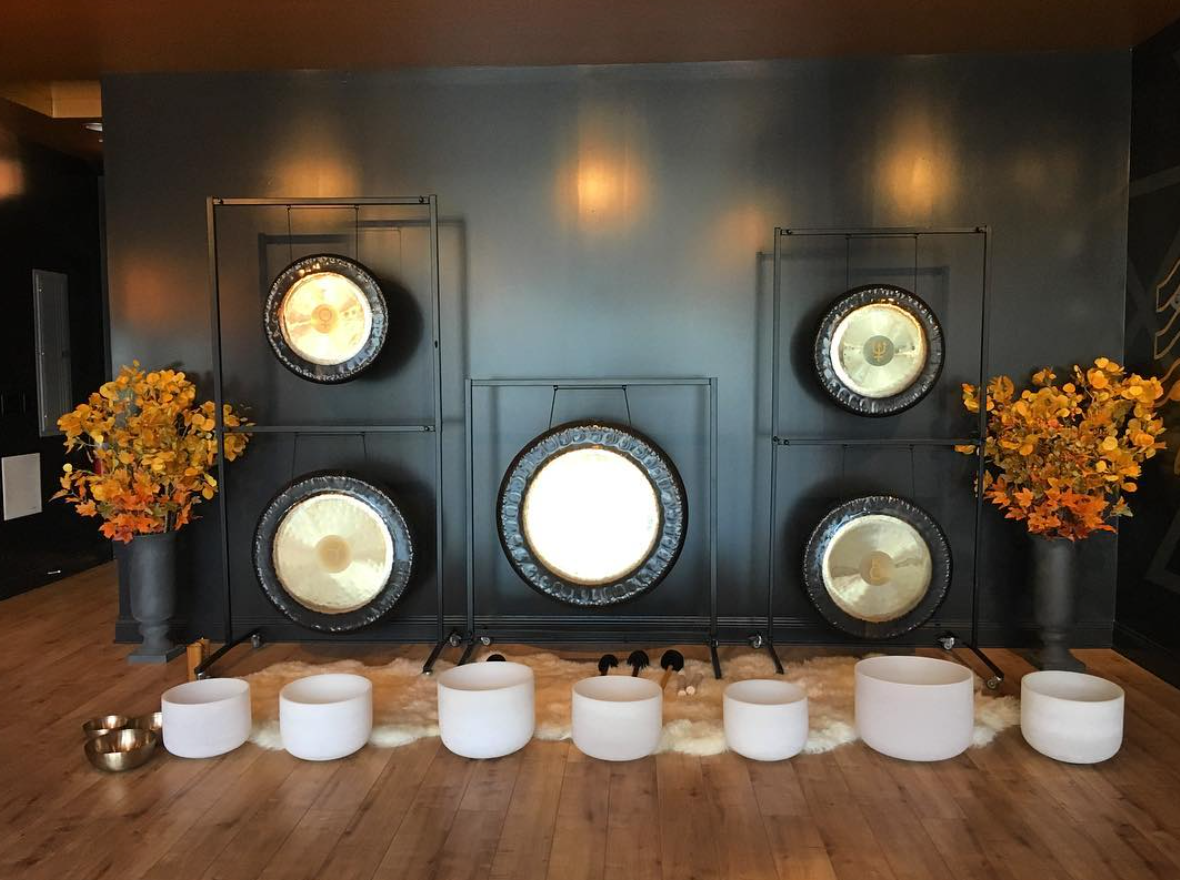 I tried my first sound bath this past spring in Joshua Tree (at the Integratron…definitely one of the coolest things I've ever done). And I've been hooked on this whole sound meditation thing ever since. I shared with you in my last Vibes post about my introduction to meditation (always guided meditation…still not able to do it on my own just yet!) but sound meditation is on another level. It's hard to explain so I would just get yourself to Anatomy Redefined and sign up for a gong bath ASAP. You're probably like me and first thought "I can't just lay there for an hour." Well once you hear these amazing sounds almost vibrate throughout your body and put you in the most incredible state of relaxation…you'll be like "can we do this for another hour?" Plus the space is beautiful…you really will never want to leave!
MUSIC: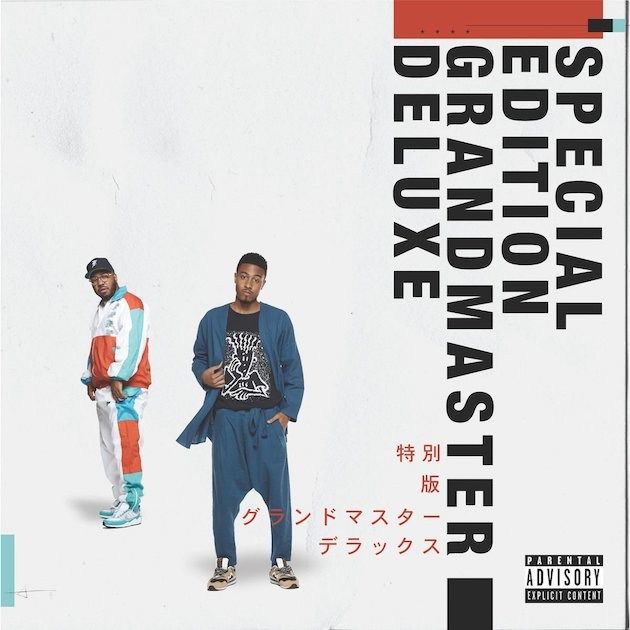 There's something about The Cool Kids I've always been drawn to. Maybe it's their Chicago-ness, their sweet beats don't hurt the situation and of course, they're just so damn cool. I used to listen to The Bake Sale on repeat on college (and not much has changed…it's a classic, really). But now I have their new album on repeat and the title says it all — Special Edition Grand Master Deluxe. It's most definitely special, grand and deluxe. Let's just say if you see a white 4runner blasting some Cool Kids, you know who it is 🙂
FOOD: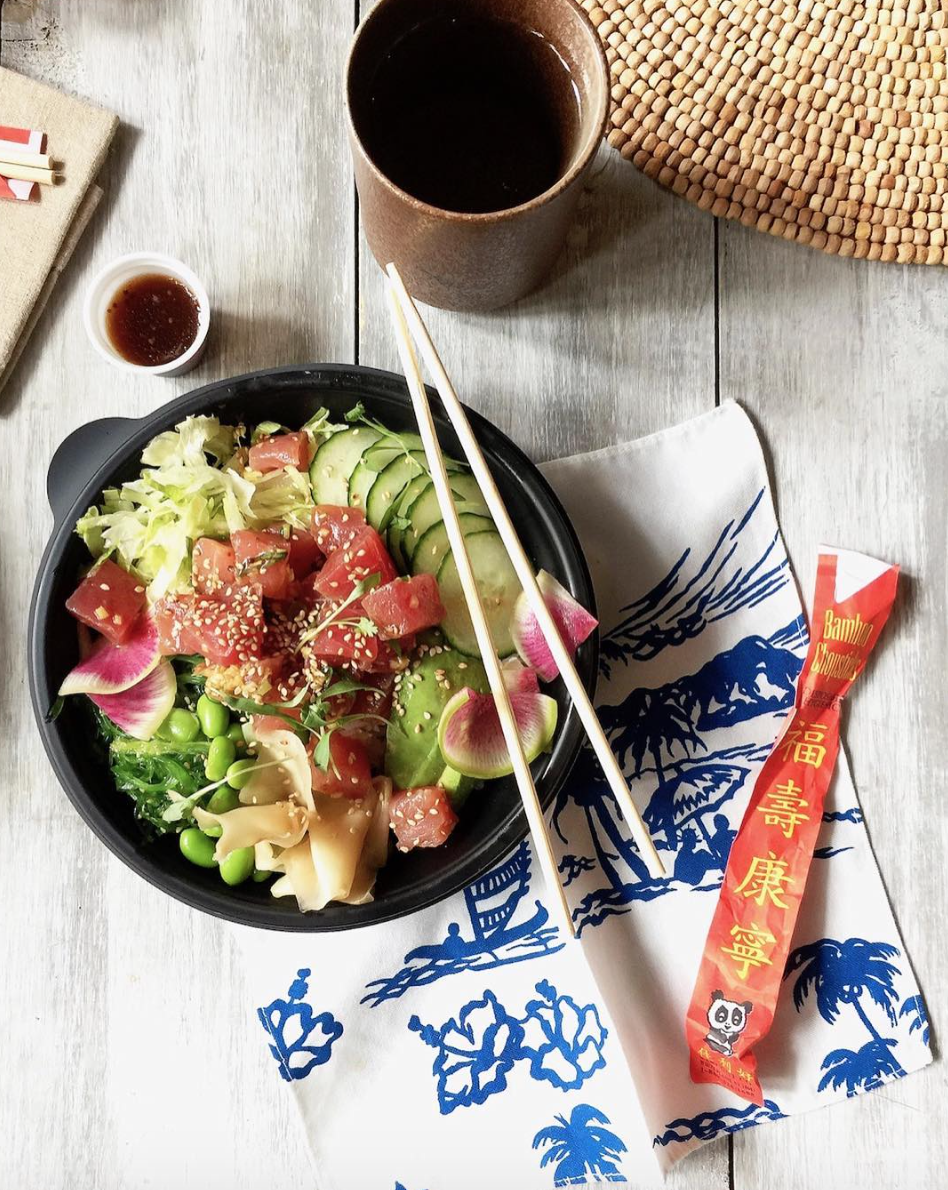 Is it safe to say the next trend in basic bitch food is poke bowls? Like who needs avocado and bread when you can have RAW FISH AND RICE IN A BOWL? I'm guilty of eating a poke bowl at least once a week — it's pretty healthy, it's delicious and decently filling. So, why not? I used to have a go-to spot but ever since I started using ASAP Poke, it's really hard to go back to anything else. If you're not familiar, it's Lettuce Entertain You's new delivery / carry-out only poke concept and it is TASTY. The fish is excellent quality, the flavors are perfectly balanced…and coming from someone who doesn't cook and is always on the hunt for good, healthy take out / delivery, this is my new jam. And is it just me or does A$AP Poke feel right?
—
What are you guys feeling this month? Hopefully we won't have to wait until a new season to get more Vibes. So, in the mean time…
Images via Instagram
SaveSave
You might want to check out...