Considering it's felt like Fall in San Francisco, when it's really Summer in Chicago, my wardrobe has taken an unexpected turn as of late. When I should be wearing shorts and sandals, I've ended up in pants and loafers…but at least I have this sweet sequin situation happening that makes up for it all.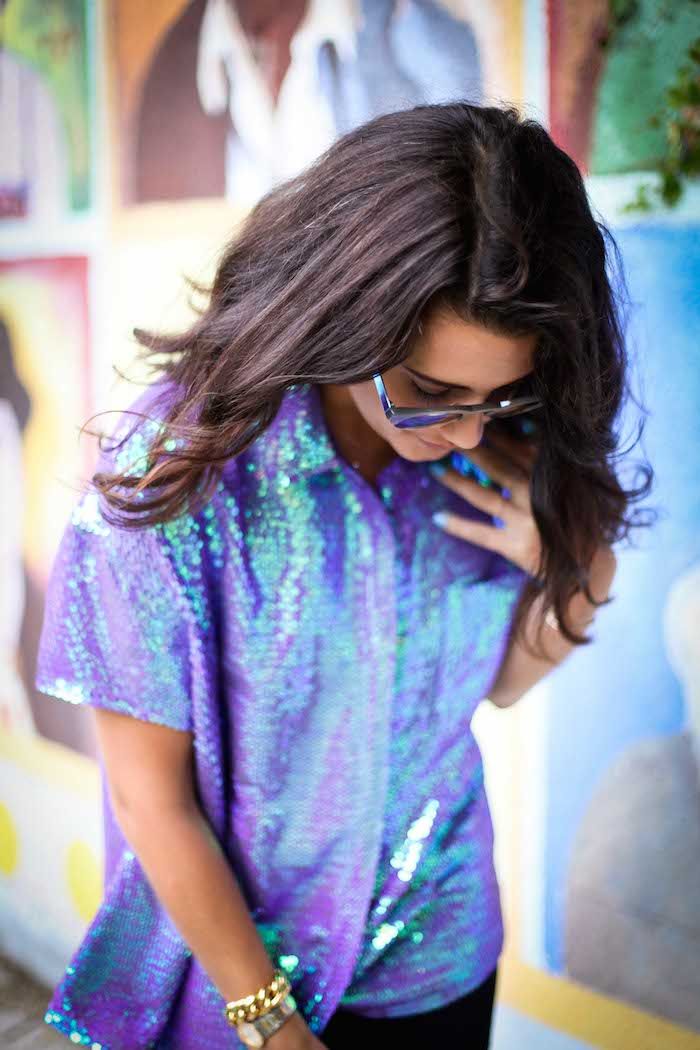 And it happens to be oversized…SCORE!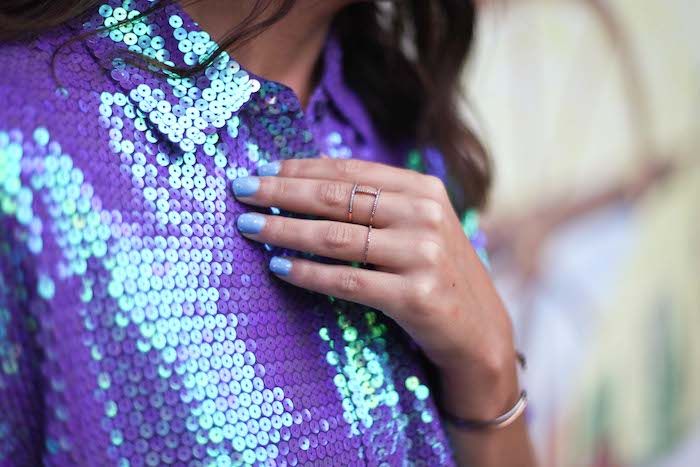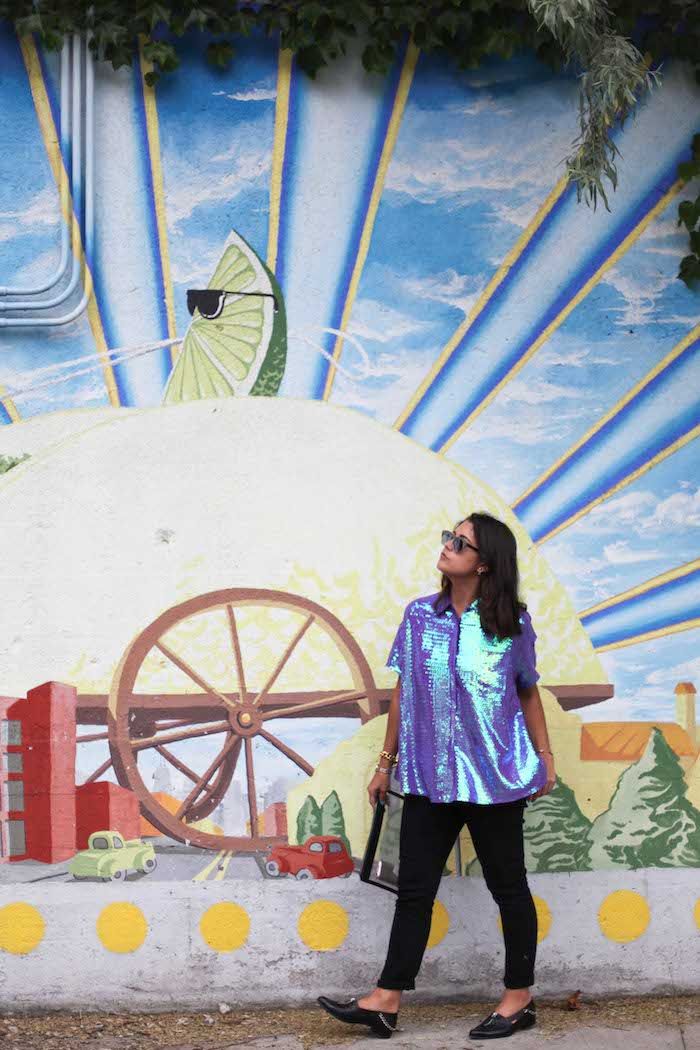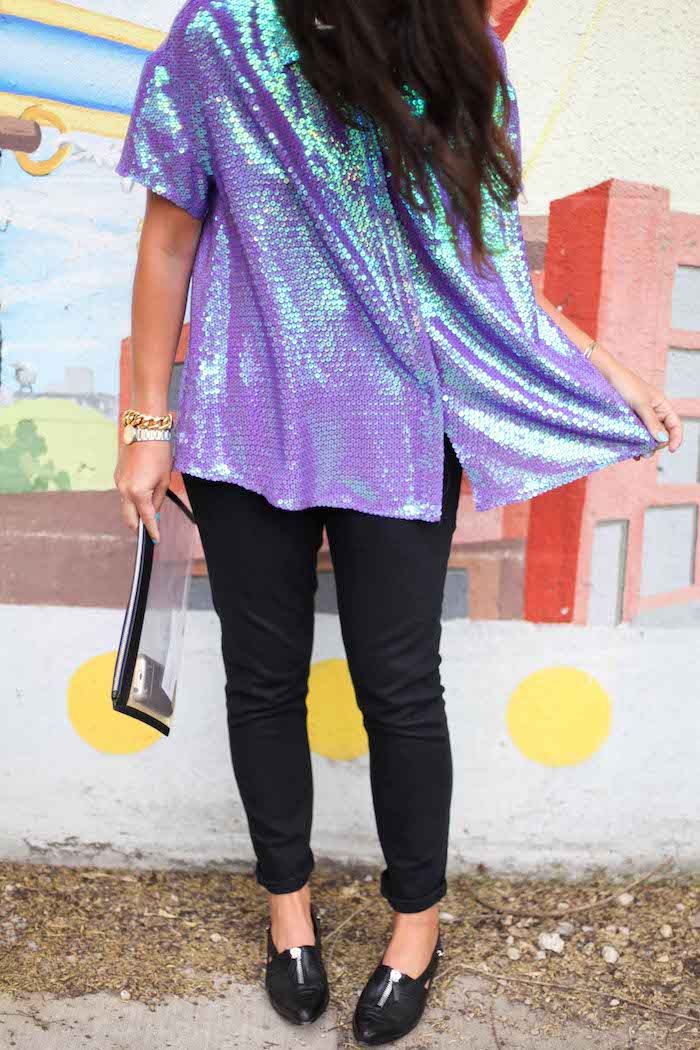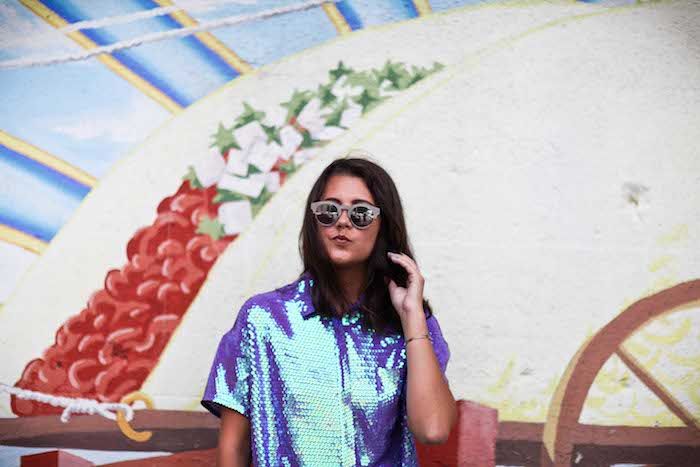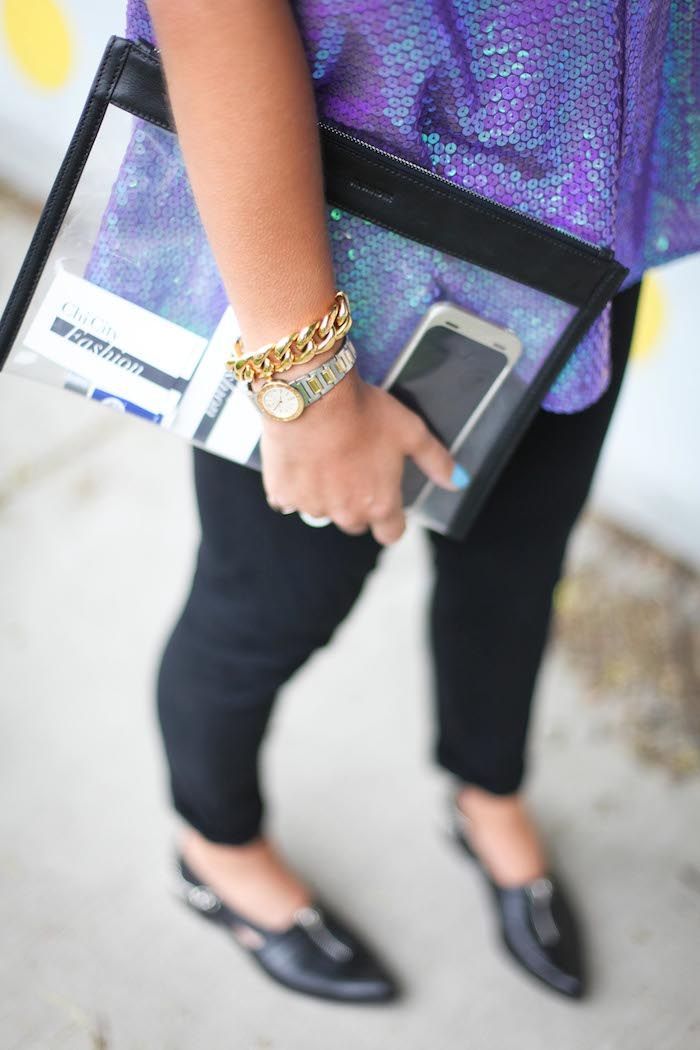 WHAT (am I wearing):
Shirt: Acne Studios. Pants: Frame Denim. Sunglasses: Sunday Somewhere. Shoes: Creatures of the Wind x Tabitha Simmons. Bag: Jil Sander. Rings: Ellie Jay, Gabriela Artigas. Bracelet: Celine.

WHY (am I wearing it):
Like I said, lately I've been having to switch up my typical summer outfits into something a little more appropriate for 60 degrees and humid when it's almost July. I honestly didn't realize until I got to this location (which has some awesome taco street art by the way) that I was wearing three of the four things I bought from the Net-a-Porter sale (which you may recognize a few from this post). I had the Acne sequin shirt, Creatures x Tabitha loafers and the Jil Sander clutch (which also comes in turquoise…in case you're interested) on my wish list for quite some time and hey, when on sale… (my version of "when in Rome"). And clearly I wanted to wear them all at the same time (I guess I'm proud of my designer discounts?) Sequins in summer isn't something we see too often but when the weather feels closer to Fall, it's pretty easy to incorporate. Plus, the shirt is pretty light and oversized…something I'd wear with longer slim shorts once it's a little warmer (if that ever happens for more than a day…I'm sure you can sense my bitterness towards the weather at this point). But in the mean time, I'll pair it with my new denim obsession — Frame — and I'm finally giving those Phillip Lim loafers a break…so thank you Tabitha, Shane and Christopher. Basically, this entire look is once again my version of mixing dressy (sequins) and casual (jeans and loafers) elements. I was torn on the bag situation (didn't want to do too much black, would be overkill with more metallics, and not sure what color to pair with the specific purple of that shirt) so a mostly clear clutch was the perfect option — with shameless promotion via my business cards. Happy Friday!
WHERE (can you get the look):
Photos by Eva Daiberl
You might want to check out...