What happens when it's a hot summer day and I'm feeling extra indecisive on what to wear? Three things that shouldn't make sense but then they kind of do — crop top + sequin shorts + pony hair sneakers = …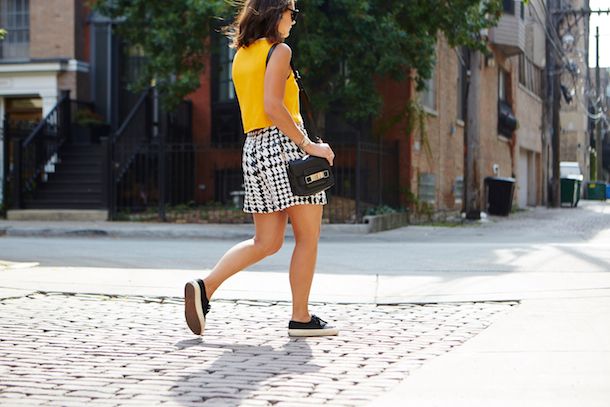 IT EQUALS THIS.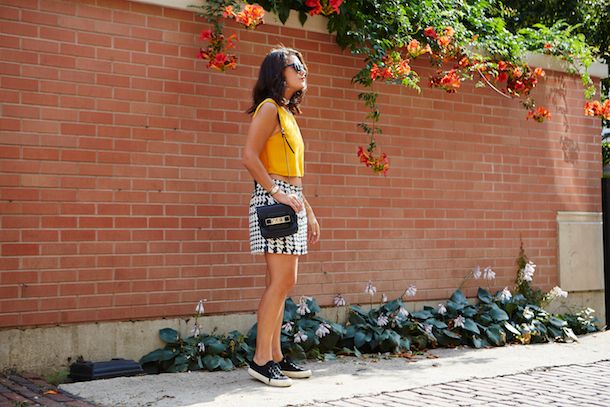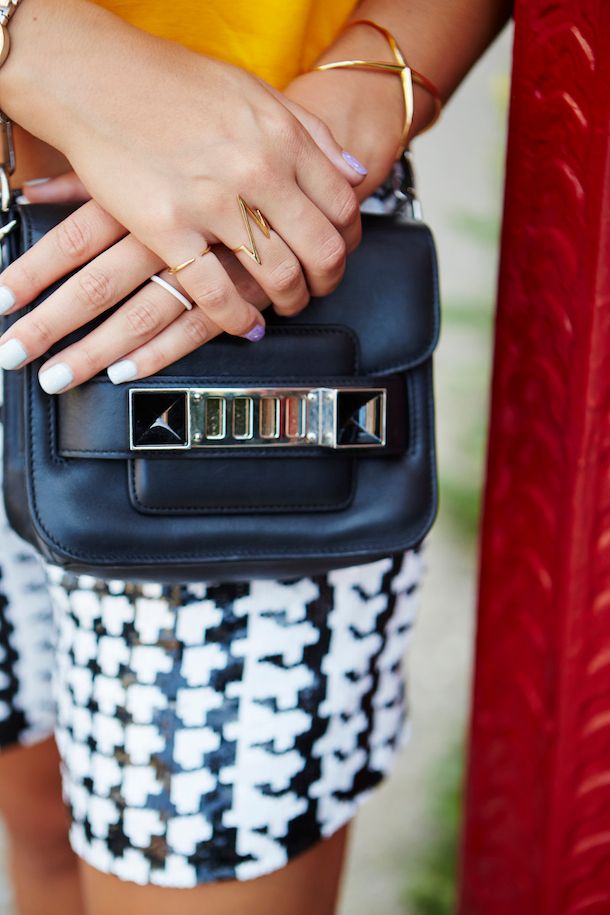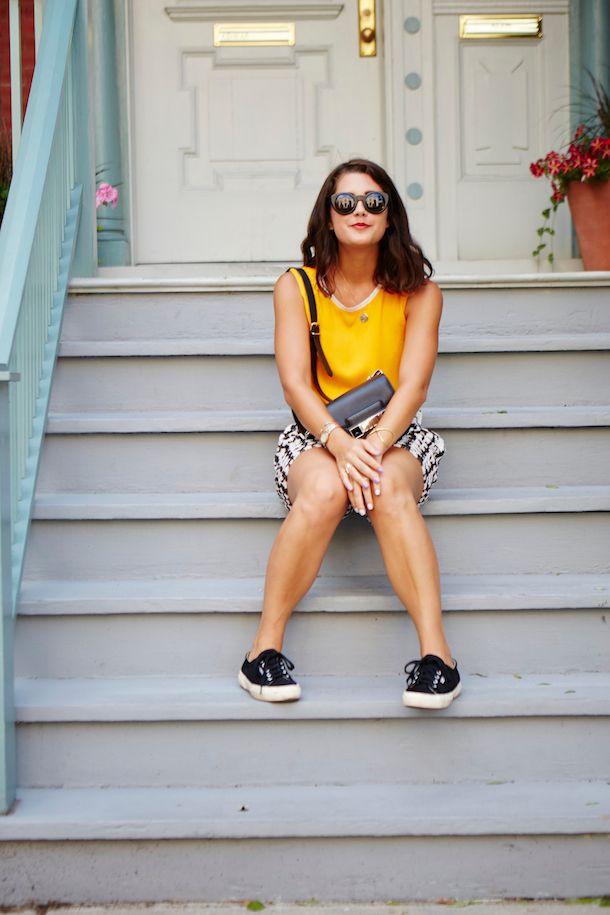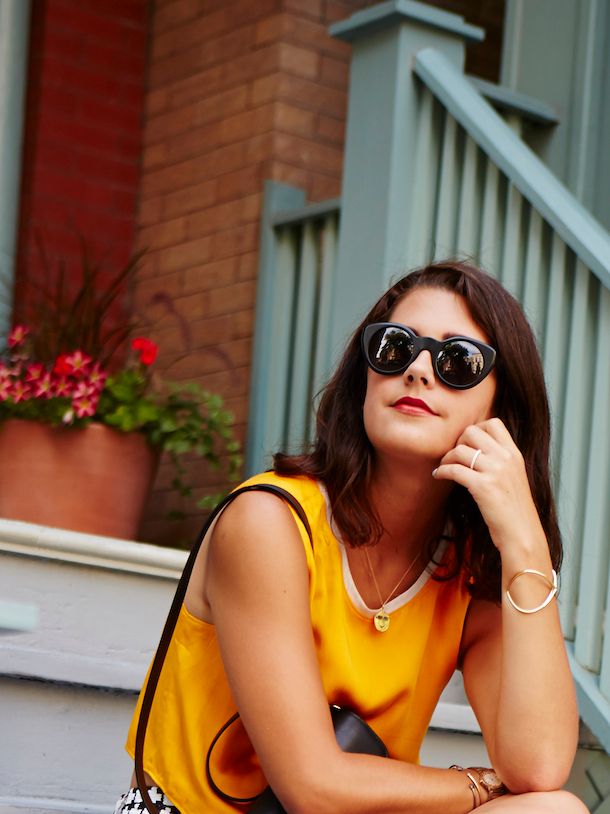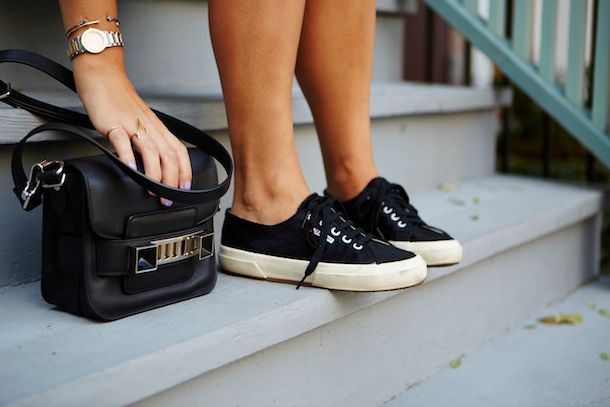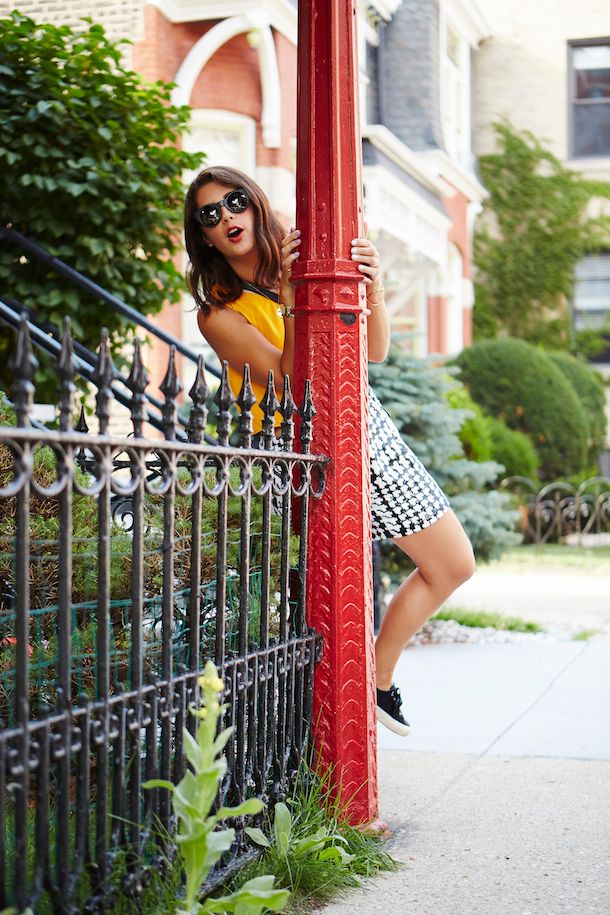 I guess I was accidentally going for that dog peeing on a fire hydrant kind of look. And I think I nailed it.
WHAT (am I wearing):
Top: Addison x WeWoreWhat. Shorts: Ashish. Sunglasses: Zac Posen x Illesteva. Shoes: Superga. Bag: Proenza Schouler. Bracelets: Elizabeth and James, Dana Rebecca. Necklace: Alison Lou. Rings: Jennifer Fisher, Gabriela Artigas. 

WHY (am I wearing it):
This is one of the looks I really don't have much of an explanation for. The top and the shorts are new for me this summer and although I never planned on wearing them together (especially considering I got these coordinating shorts), it just sort of happened. Orange is a tough color to pair with (and that's why I bought the matching bottoms but I guess I was just feeling some Ashish this day) because another color can be too much, with black can look a little Halloweenish and it doesn't always look great with metallics. So instead of wearing the shirt with straight black I thought adding some white elements would eliminate any Orange Is The New Black puns (although that's a fantastic show so I wouldn't mind hearing any play on words you have in mind). I don't normally wear a shorter top unless the bottoms are high-waisted, but I misjudged the rise of these shorts and the result? You might see my bellybutton sometimes. Oh well. What are you going to do about it? Although they are sequin shorts, they really aren't all that dressy. I could dress them up if I wanted to but you know I don't like to do those things. So that's why I went for a casual tank with some color and it doesn't get less fancy than sneakers. But that's how I roll — keeping it casual with everything loose on loose.
WHERE (can you get the look):
Photos by Heather Talbert
You might want to check out...