Although I'm not wearing anything with a bird on it, it happens to be the perfect background for this week's What Why Where (I also happen to love Portlandia). Sequin sweatpants, a Balenciaga bracelet and a flamingo…why not?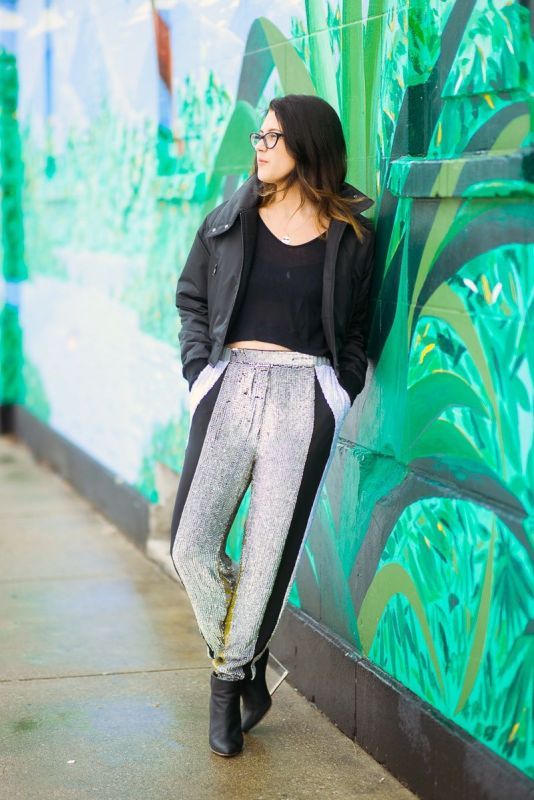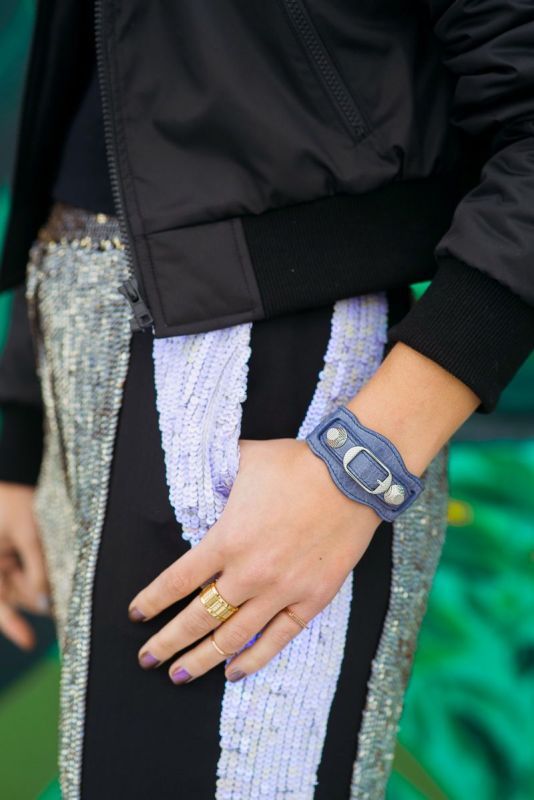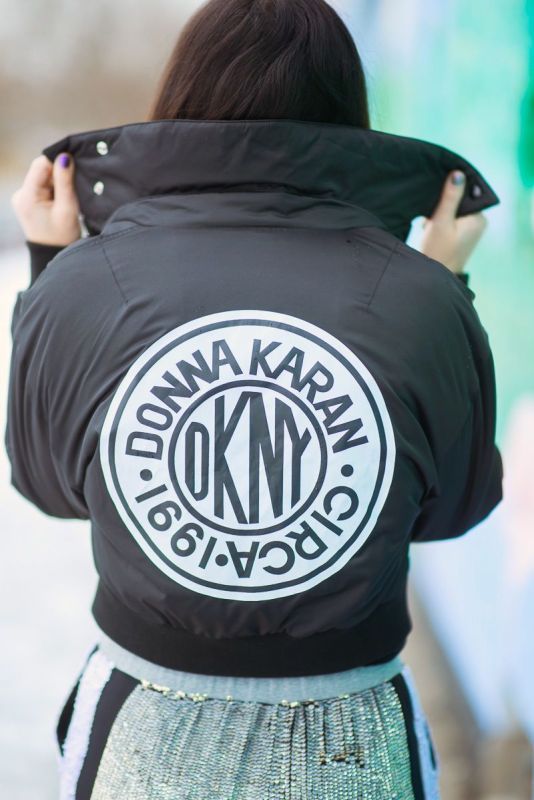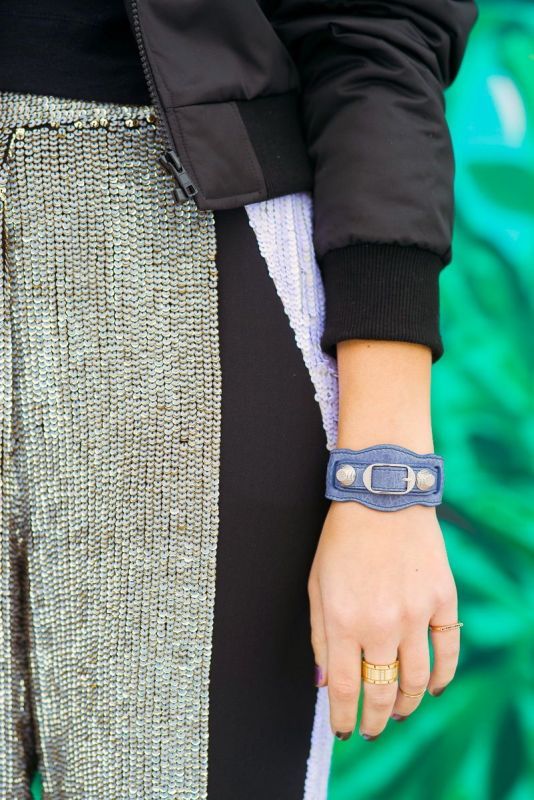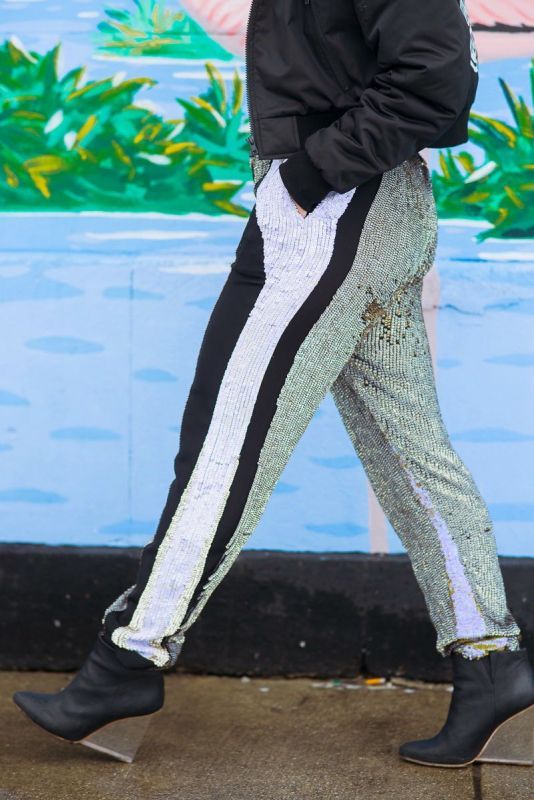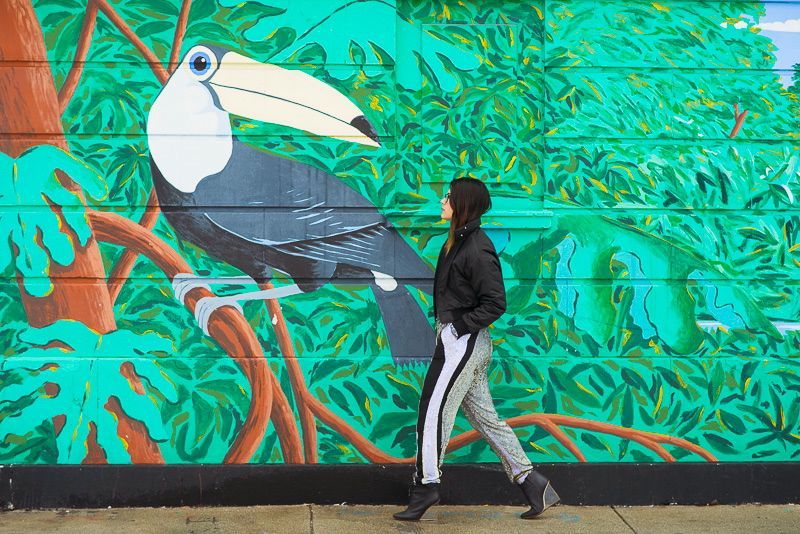 WHAT (am I wearing):
Top: T Alexander Wang. Jacket: DKNY x Opening Ceremony. Pants: 3.1 Phillip Lim. Glasses: c/o Lookmatic. Boots: Margiela x H&M. Necklace: Alison Lou. Rings: Cartier, Jules, Dana Rebecca. Bracelet: Balenciaga.
WHY (am I wearing it):
You've already seen part 1 of my sequin sweatsuit, and if you saw me at fashion week you witnessed my full on sequin sweatsuit…but today, it's all about the pants. That, and the throwback DKNY x Opening Ceremony jacket. It's pretty fantastic if I do say so myself. When it comes to anything high waisted you either tuck in or you go cropped. For this look, I decided to go cropped with my favorite T Alexander Wang top (it's my go-to for all my high waisted pants). I'm so sick of wearing sweaters and my heavy coats so this jacket just had to happen. I didn't want to add too much jewelry because these pants are such a statement on their own, so a little Balenciaga leather and an Alison Lou emoji necklace will do just the trick.
WHERE (can you get it):
You might want to check out...