When it comes to menswear, the east coast gets preppy and the west coast is very laid back (and a little more colorful) so then what about the midwest? Well we have Seth Putnam.
You may recognize Seth from several places — a writer for The Overserved Society and The Collective Quarterly as well as one of the founders and editors of Midwestyle. Not only is he a talented writer but he has a relatable yet unique style. I love his look because he's not trying too hard, but he still looks put together…and that's how we roll in the Midwest.
Now let's have a little chat with Seth, shall we?
What's your favorite thing about Chicago?
How rich the history is here. When I first moved here, I read "Boss" by Mike Royko to learn a little bit about the iron fist of Richard Daley #1 and how that shaped the city we know today. This place is so rough-and-tumble, and though that has softened over time, the poems of Carl Sandberg and the stories of Nelson Algren open up a window into the way things used to be. I'm from a small town in Missouri, so coming to Chicago in late 2010 was big jump for me. But I think I've begun to feed off the energy of urban spaces. A couple of months later, the "snowpocalypse" hit, and even that wasn't enough to dampen my excitement for the city. In fact, each winter that passes actually reminds me of the enthusiasm I had to be living in the city for the first time.
What do you love most about your neighborhood?
I've loved watching how quickly Logan Square has evolved over the few short years I've lived here. I can't claim to be an expert on the way things used to be around here, but I have noticed an influx of businesses, restaurants, families and young people here that has made it a really exciting place to live. Seems like there's always a party, a book signing, a rabbit skinning, or a rooftop hog roast happening somewhere.
Go-to restaurant in Chicago?
This is probably going to have dire consequences for my weight, but my most frequently visited restaurant lately has been Hot Doug's (chardog and a Sal Tessio, each with everything). And I usually try to make it into the Cornerstone Cafe (Western and Diversey) once a week when possible. It's run by a mom named Tish, and a pop named Paul. She's the sarge, he chats up the customers, and they're the greatest.
Advice to out-of-towners?
Stay with a local. Wherever I'm traveling I prefer to get to know the city in as non-touristy a way as possible, and Airbnb is a great way to do that. Chicago seems to be a city where people commune over drinks in living rooms or in bars even more than they go to activities or events. Also, if it's in the summer, rent or borrow a bike. Such a good way to slow down a little and see the city. Don't miss Big Star, the Violet Hour, Billy Sunday, or Logan Hardware, which is not a hardware store, as I found when I went in looking for a hammer and was handed a vinyl record instead. There's a super-secret room in the back filled with old-school arcade games set to free play. (And if anyone wants one of my out-of-towner itineraries on Foursquare, I'm happy to share.)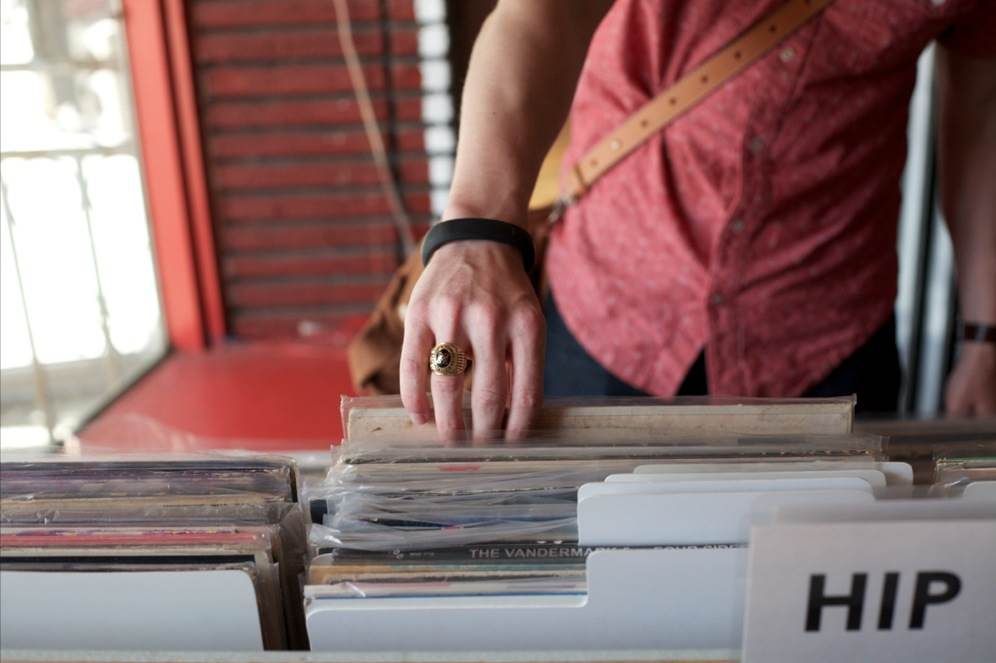 What impact does fashion have on your life?
These days, a big one. My dad recently told me this Mark Twain quote that went something like this: "Clothes don't make the man, but naked people have little influence in society." I think that first impressions are important, and how you present yourself is a huge part of that. And you'd be amazed by the kinds of doors a well-fitting set of clothes will open. 
If you had all the money in the world, you'd wear…
Custom-made clothes (and suits when I could come up with an excuse). Once you've had the pleasure of wearing something that's made specifically for your body, it's hard to see off-the-rack clothes the same way. But alas, I only have one set of clothing that can accurately be called "custom," and I don't imagine my profession will ever allow for an entirely bespoke wardrobe. Imagining it is fun, though! 
The best part about your job?
How unpredictable it is. Late last week an editor called about a last-minute assignment, and a few days later I was on a plane. The other thing that I think is amazing is that if you have a good idea and an Internet connection, you can make almost any dream a reality. For me, a perfect example of this is the new travel + art print magazine I'm editing (called the Collective Quarterly). We rally a team of artists and makers, take them to one city per issue, and document whatever wild stories or design inspiration sprouts from the trip.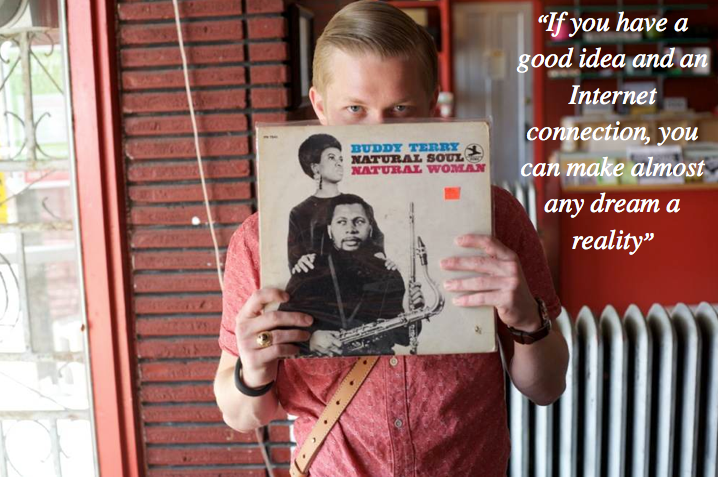 When you were a kid you wanted to be…
A writer. That one came true.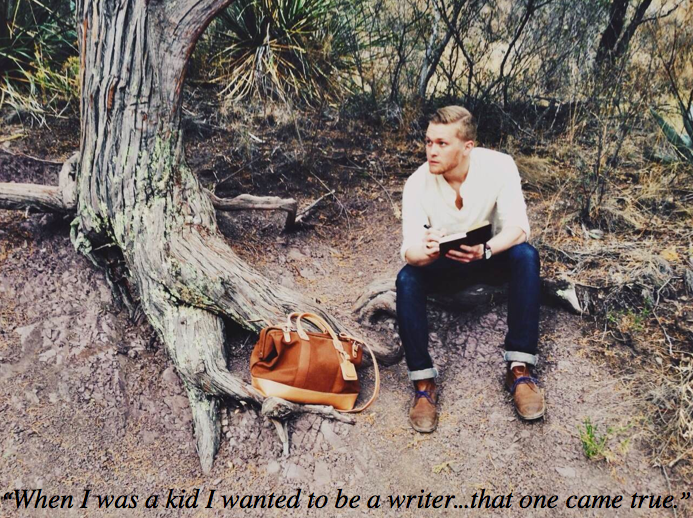 And if you can't get enough of Seth, be sure to check out his website and follow him on Instagram @sethjputnam.
Photos by Jarred Donalson & Jay Gullion
You might want to check out...