It's a shirt…it's a dress…it's a trend-but-not-really-a-trend that's taking over runways/streets worldwide — it's the shirt dress.
There's something about a collared shirt that I've never been attracted to. I always associated it with being preppy, boring and professional…probably because for a long time, they pretty much were. How exciting can a white button down be? To me, not very. Then there's the shirt dress which I've also never been a fan of (with the exception of this Alexander Wang number that is kind of a shirt and sort of a dress so I guess it can be a shirt dress). Besides the fact that it's an extreme high/low, there's nothing really special about it so with my disinterest in shirt dressing, I'm shocked I ever bought this. But it's been in the rotation for the last three or four years and I don't plan on getting rid of it any time soon. Especially now.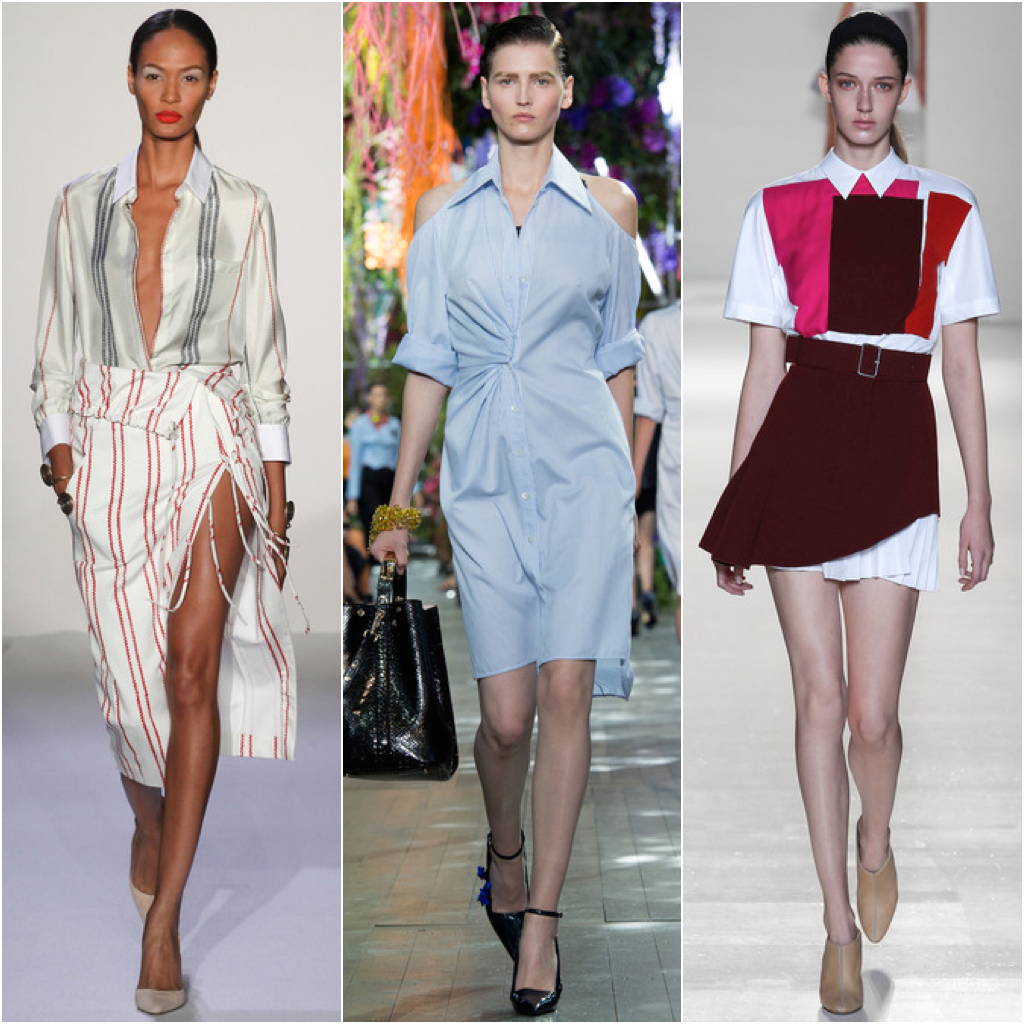 Several designers showed some sort of shirts and/or dresses with collars and/or buttons (and all those components together make up? You guessed it — the shirt dress). Altuzarra, Dior and Victoria Beckham (pictured above) showed a more unique side to shirt dressing (although no one beats Acne in this category). Buttons almost all the way undone, cut-out shoulders, a geometric pattern — these are the things that make me actually like this trend, so much that you might even see me experiment with a little shirt dressing this spring (currently got my eye on a some 10 Crosby…and my birthday's next month…just sayin').
So whether you're shirting, dressing and/or shirt dressing, here's a little something to get you started.
Will you be shirt dressing this Spring? Any favorite styles you've seen so far?
Images via Vanessa Jackman & Style.com
You might want to check out...