I'm always down for offering my advice on things to do in Chicago (especially when it involves eating & shopping), and because I've been getting asked now more than ever "Where should I eat and shop this weekend in Chicago?" I thought I'd take this opportunity to lay it all out for both locals and tourists to see. Keep in mind this is just my curated list but there are many more places to check out (even some I've never been to!)
Shopping

Ikram (15 E. Huron, Gold Coast): Very high end, unique designs + designers you won't find anywhere else in the city (think Creatures of the Wind, Prabal Gurung, Rodarte), and an overall beautiful store. Even has a delicious cafe upstairs!
Blake (212 W. Chicago, River North): Another high end store (with the best selection of Dries Van Noten), you'll have to search a little harder for this one as there's no sign on the storefront.
Sofia (72 E. Oak & soon to be 100 E. Walton, Gold Coast): Bringing laid-back West Coast style to Chicago, this boutique offers contemporary designer brands (Minkpink, Winter Kate, StyleStalker) at very reasonable prices. Plus a well curated selection of vintage!
Tangerine (1719 N. Damen, Bucktown): The Chicago boutique I've been shopping at the longest, Tangerine carries more sophisticated contemporary designers like Tibi, Society For Rational Dress, and NSF. You'll also discover some other designers you may have not heard of otherwise.
RSVP Gallery (1753 N. Damen, Bucktown): If you're looking for the most unique store in Chicago, RSVP Gallery is the place to be. Offering both mens and womens clothing and accessories, along with books and art from around the world, you're not going to find anything else like this place. Designers you'll find include Jeremy Scott, Linda Farrow, and Christopher Kane.
Dining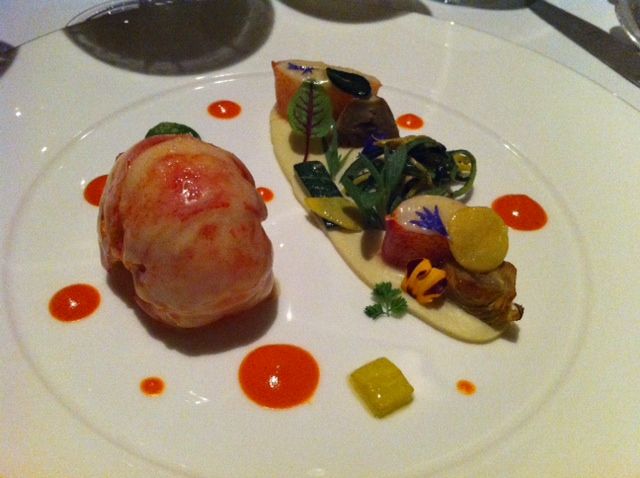 Spacca Napoli (1769 West Sunnyside, Ravenswood): The best Neapolitan pizza you'll find outside of Italy, I cannot rave about this place enough. The staff is amazing and it's perfect for all occasions (family friendly, good for dates, even fun with a group).
Lou Malnatis (various locations): The best deep dish in Chicago. Sorry. You know it's true.
Eleven City Diner (1112 S. Wabash, South Loop): If you're looking for casual comfort food that's super high quality then Eleven City Diner is where you need to go. This Jewish deli meets classic diner makes just about everything in house and they serve breakfast all day. It's my go-to casual dining spot (and perfect if you're seeing a movie at the Icon afterwards).
Sunda (110. West Illinois, River North): By far the trendiest restaurant on my list, this has been one of my favorite dining destinations in Chicago since it opened. This Asian fusion River North hotspot is a celebrity favorite and has an extensive (extremely delicious) menu. Dining here doubles as a party on Friday and Saturday nights (that's a plus!) and if you don't get the brussels sprout salad I will be very disappointed (seriously, it's life changing). Great brunch too!
Table Fifty-Two (52 W. Elm, Gold Coast): If you're counting calories I probably wouldn't recommend dining here but if you're looking for the most amazing southern comfort food (with a sophisticated twist) then this is a must try. It feels like dining at your grandmother's house (if you're grandmother lived in the South and had Art Smith as her personal chef). My favorite is brunch on Sundays. Fried chicken and waffles. Enough said.
Ria (11 E. Walton, Gold Coast): The main restaurant of the newly-named Waldorf Astoria Chicago, this is hands down the best fine dining experience I've had in the city so far. Not great if you're on a budget but fantastic if you're looking for a reason to celebrate. Highly recommend for an anniversary (their sommelier is fantastic).
Fish Bar (2956 N. Sheffield, Lakeview): Sometimes it's difficult finding great seafood in a casual atmosphere but Fish Bar has solved that problem! Seafood small plates with simple preparations, it's the perfect way to get your seafood fix without breaking the bank.
Drinks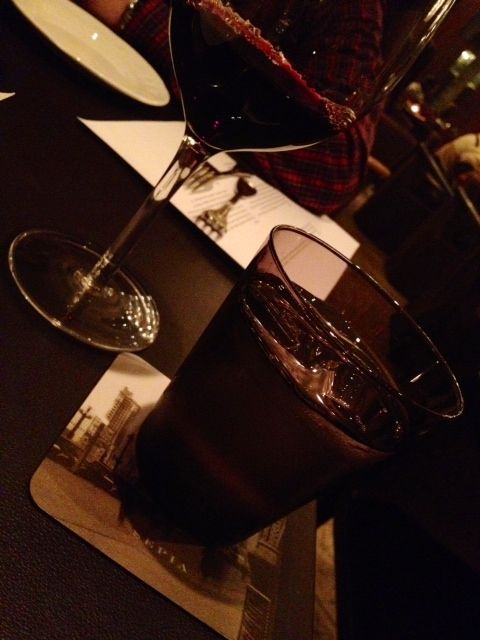 Maude's Liquor Bar (840 W. Randolph, West Loop): Cool atmosphere, great drinks, knowledgable staff/mixologists and AMAZING foie (yes I recommend going for the food too!)
Drumbar (201 E. Delaware, Gold Coast): I'm not big on clubs so finding a nice upbeat place to get drinks is few and far between. Drumbar's speakeasy theme and gorgeous rooftop is the perfect place to celebrate with friends or throw a party.
Barrelhouse Flat (2624 N. Lincoln, Lincoln Park): This reminds me of a less trendy Maude's with a smaller food menu but a larger drink menu. It's the only Lincoln Park bar (that I'm aware of) that caters to the out-of-college crowd who don't want to act like they're still in college. If you want to act like you're still in college, go to Barleycorn.
The Bluebird (1749 N. Damen, Bucktown): This is my go-to place for drinks because I love their extensive beer and wine menu. The bartenders are very knowledgable (I always need a good drink recommendation!) and their small plates are great to snack on too.
—-
A variation of this selection can be found on my Urbantag page. If you're looking for something specific (certain type of food, a specific designer or something to try in a new neighborhood) feel free to tweet me or email me. I'd love to hear from you!
You might want to check out...