If you've been on Instagram at all in the last week or so and happen to follow that really awesome @ChiCityFashion account, then you probably noticed the scenery hasn't been looking much like Chicago. Between Oktoberfest in Munich and exploring Amsterdam for the last few days, I've experienced a lot of cool stuff that I just can't keep to myself. So why not share? If you find yourself in either of these two cities any time in the near future and/or are looking for some unique shops to discover, then you're going to want to listen up.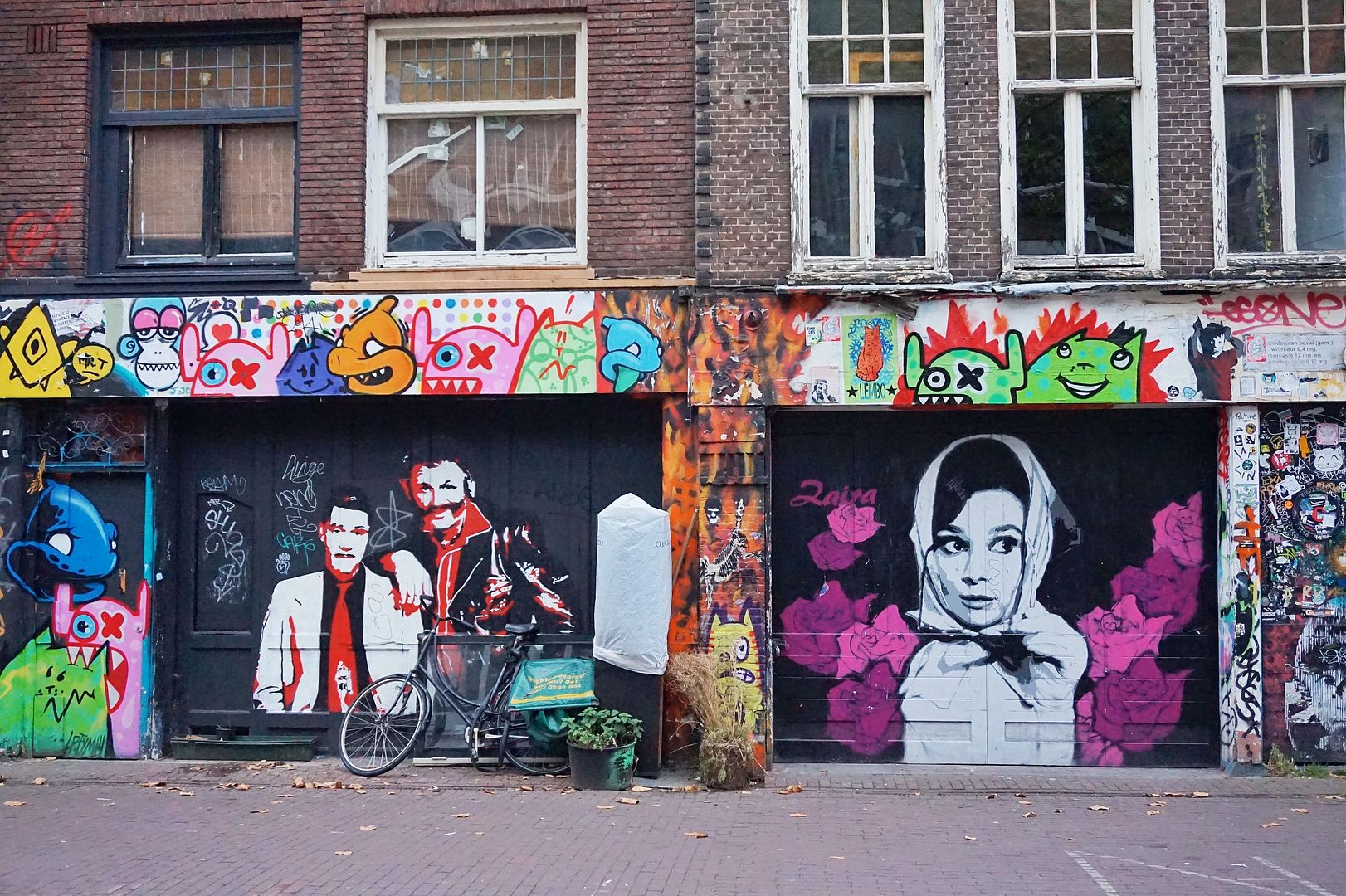 Although this photo has nothing to do with shopping, you know I can't help but go crazy for street art…especially when overseas.
So anyway, let's start with my first stop in Germany. I learned a lot about lederhosen and dirndls (something I thought I'd never find myself wearing…until now). There are so many options with materials, length, colors, patterns, etc. (mostly for the dirndls) and people go nuts over this stuff. Even one of the high end department stores in Munich, Lodenfrey, has an entire floor dedicated to this traditional garb (which my German friend Eva has reminded me many times is NOT a costume). And although it's not my style, I made it my own with some studded Miu Miu oxfords and my go-to Sunday Somewhere mirrored sunnies…which I eventually found out sunglasses + a dirndl is frowned upon.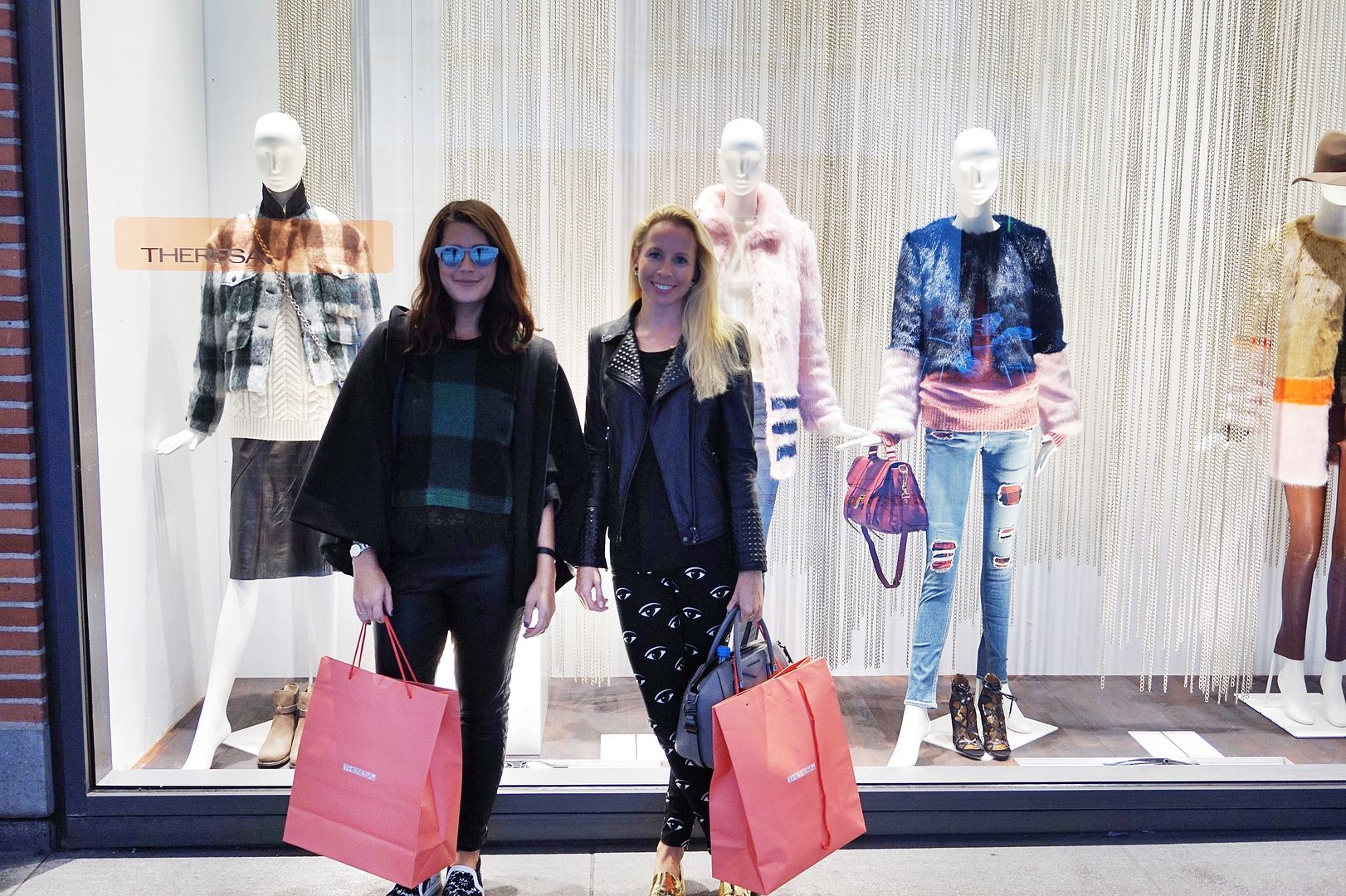 But before all the Oktoberfest fun, the first place where my friends and I did some damage was My Theresa (in Germany it's just Theresa). They recently were acquired by Neiman Marcus so I'm curious to see what changes we'll see to the online or physical space. The designers they carry are most that you'd see in a luxury store — Celine, Proenza Schouler, Nina Ricci, etc. and of course the contemporary designers like Acne and Alexander Wang. We all know these designers pretty well but the merchandising is what makes this store special. So if you're in the Munich area, you should definitely check this place out. Along with…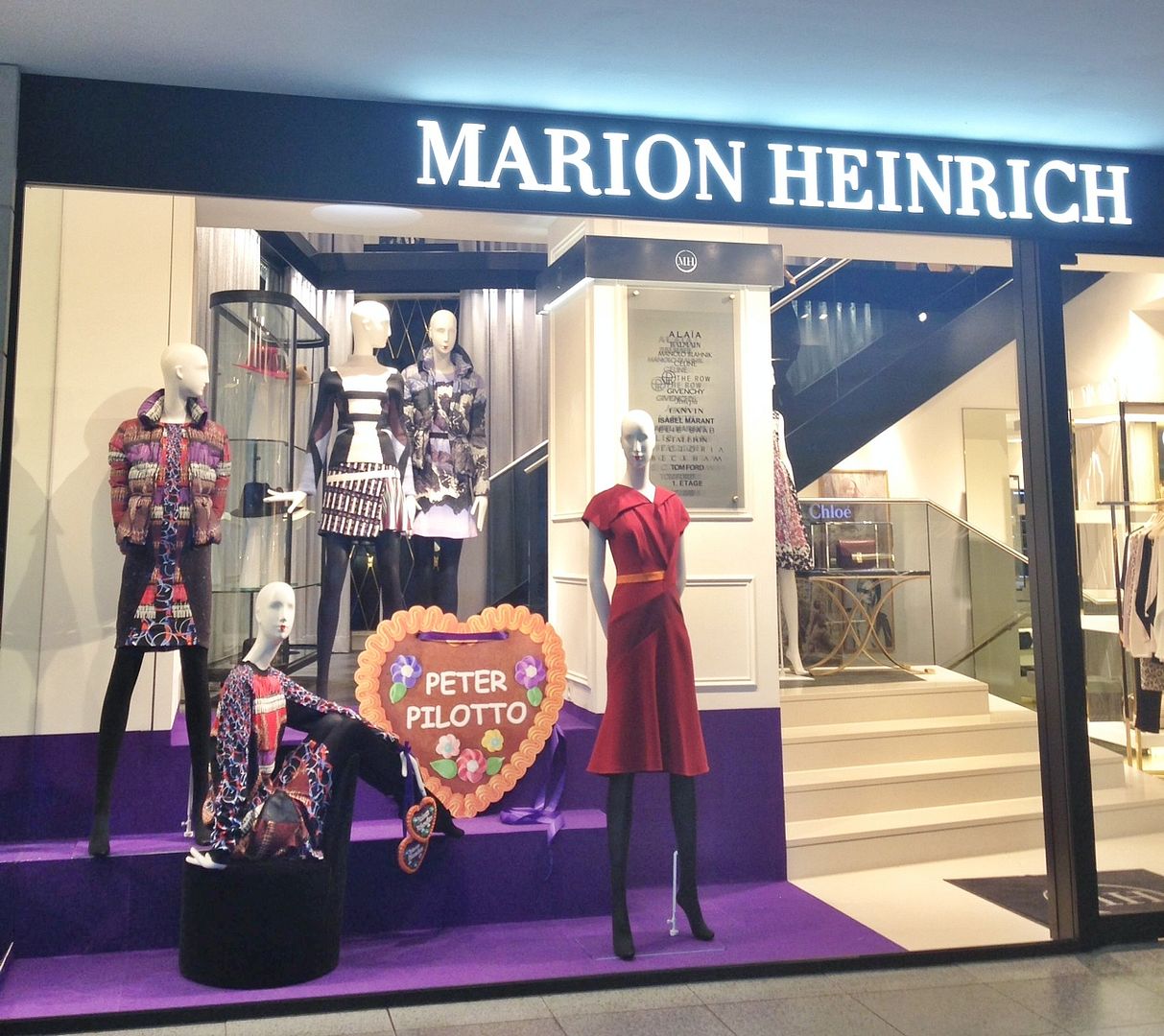 Marion Heinrich. This one is super high end, with a huge selection of Chloe and Alaia (no contemporary designers in site) and even though these are above most people's budgets, the space is definitely worth checking out. Especially the Maison Michel display (which we really enjoyed).
But where I've been especially [and surprisingly] impressed with the shopping is in Amsterdam. Really all I've done here is bike, eat pancakes and shop (which is how life should be). We were trying to go on a boat tour yesterday (which we eventually did) but kept getting distracted by all the stores. The folks at Tenue de Nîmes are ridiculously kind and helpful, and if you love Acne, denim, and/or Acne denim then this is where you need to be (apparently denim is a big thing here…they even have a well-known denim school here in Amsterdam, I learned yesterday). I also discovered a jewelry designer I'm now obsessed with, Ivy & Liv, who happen to be friends with the owners of Tenue de Nîmes. The pieces are really dainty and I love that you have the option to buy earrings as singles or in pairs (especially due to my single earring phase right now). Let's just say my left ear has some new decor that I'm pretty excited about.
We also hit up a place that reminded me a bit of Dover Street Market when we walked in…you basically enter through an art installation before you see any of the clothes. At sprmrkt, most of the clothes are black and white (very Rick Owens-esque), with equal parts menswear and womenswear. And I was thrilled to discover a Dutch designer at this shop — Avelon. Fair warning — this isn't the last time you'll be hearing about Avelon on CCF (I feel an Avelon-themed What Why Where post coming soon)…
And my last DAM good pick (get it?) was this place called Concrete that had a fun mix of unisex streetwear (a little RSVP Gallery meets Opening Ceremony, if you will). Which, long story short, resulted in finding an alley full of street art, me changing in said alley into my Concrete purchase, to make this happen.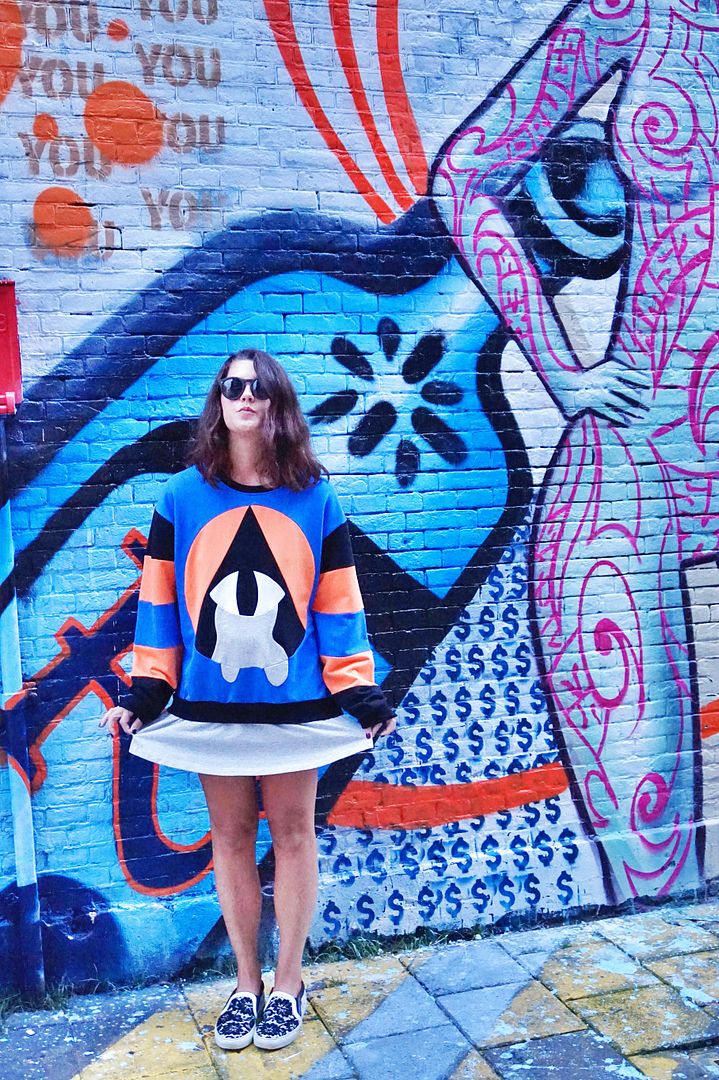 When in Amsterdam?
—
Most of these places have e-commerce sites too if you aren't planning on visiting Germany or Holland any time soon, but if you happen to be around…don't forget about this super helpful blog post.
I'm still posting on Insta every chance I get that wi-fi so you can keep up with me there…until Eurotrip part 2 (including Berlin on Wednesday!)
You might want to check out...