When you just so happen to come across a desert mural in the middle of the city and you're wearing a hat that sort of just works with said theme…
Although I can't recommend wearing all black in the desert BUT this is an URBAN desert (plus these pants are super lightweight…more on those shortly).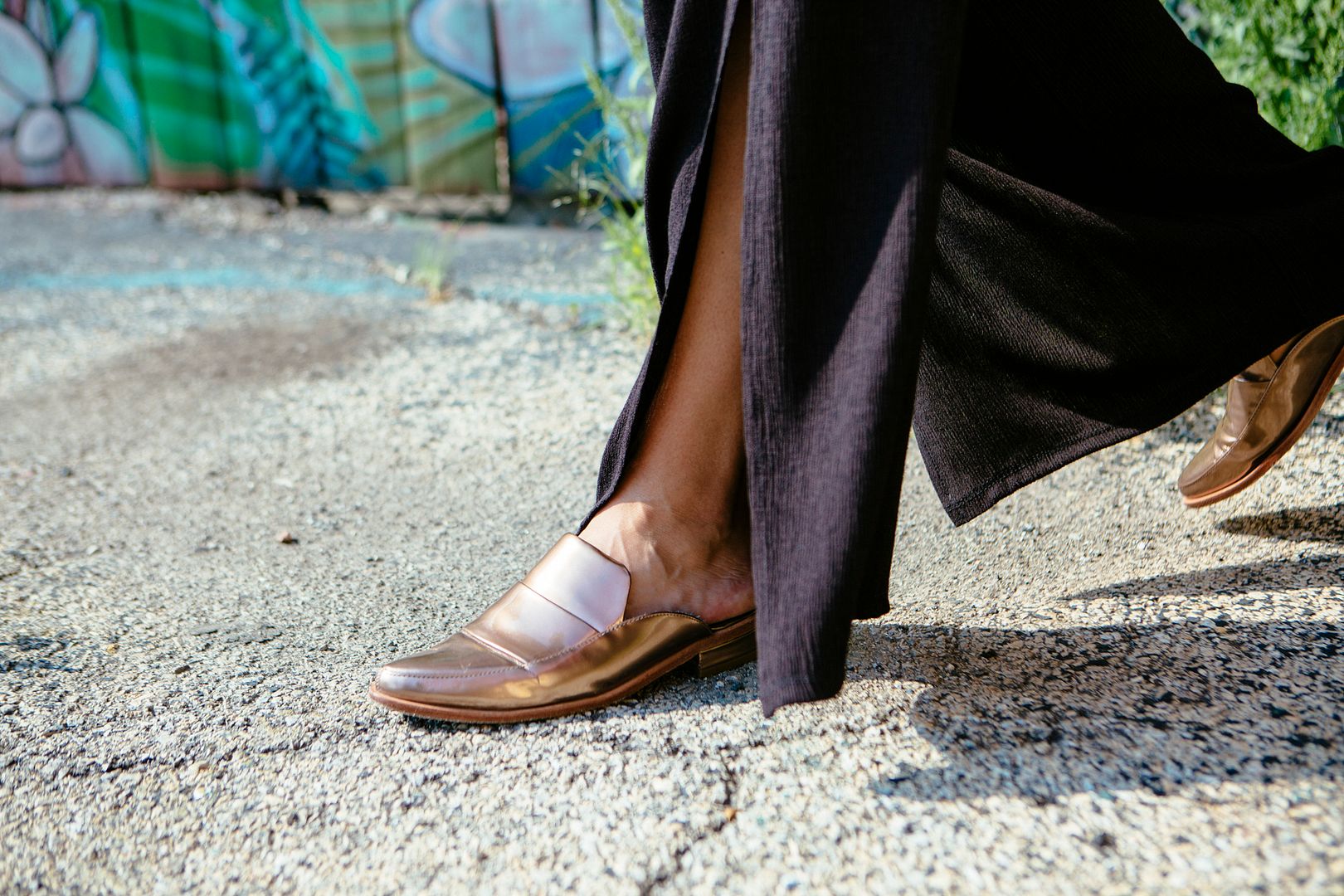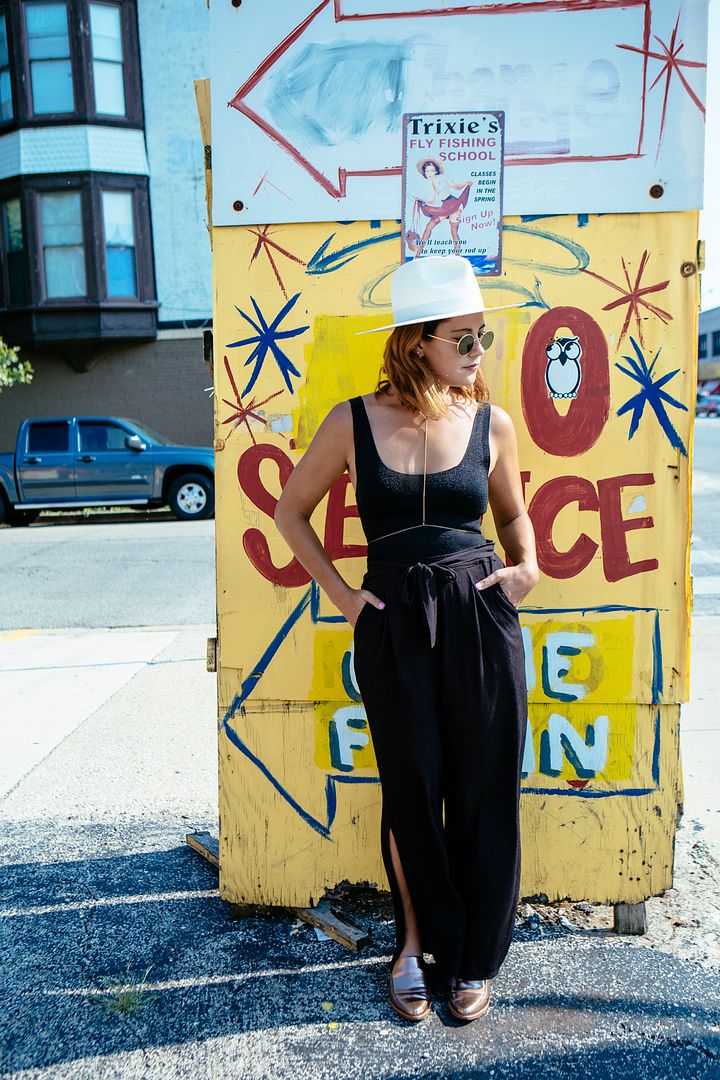 WHAT (am I wearing):
Top: Dries Van Noten. Pants: Drifter. Shoes: Tibi. Hat: Janessa Leone. Sunglasses: Oliver Peoples x The Row. Bodychain: Bella Colletta.
WHY (am I wearing it):
When it comes to getting dressed, it typically starts with one item you're dying to wear, right? (well, that's almost always the case for me). There's some solid pieces here — the body chain, the hat, those metallic mules which are probably my most worn sale item of all time — but this all started with THOSE PANTS. You know I love wide pants because…more room for eating (duh). I got these at Felt last month and the side slit is what really sold me. As much as I dig wide pants, you never get to show off your shoes so this is a way to get the best of both worlds. And when we're wide on the bottom, what do we opt for on top? (you know the drill) Balancing it all out with a fitted tank (could also do a bodysuit or even a crop top) is the way to go. Because the two are black, I wanted to add some elements of dimension, which is why I went for my go-to gold slides as well as that body chain (which I also got from Felt during an event where Bella Colletta was doing custom body chains). I've been wanting to try a body chain for a while but never found one that I loved (that was actually affordable), so when I found out I could get a custom one (for under $100 might I add) I was SOLD! But even with the gold accessories, it wasn't enough. What was the one element this look needed? A SUMMER HAT (which was totally solidified with the desert background). Balancing proportions as well as the harshness of an all black outfit with the lightness of that Janessa Leone topper — another well-balanced look (also part of a well-balanced breakfast)…CHECK! ✔️
WHERE (you can get the look):
Photos by Heather Talbert
You might want to check out...