You know when a store just gets you? That's exactly how I feel about this month's CCF Loves. And even better? They might just be the coolest husband and wife team…ever. Just see for yourself!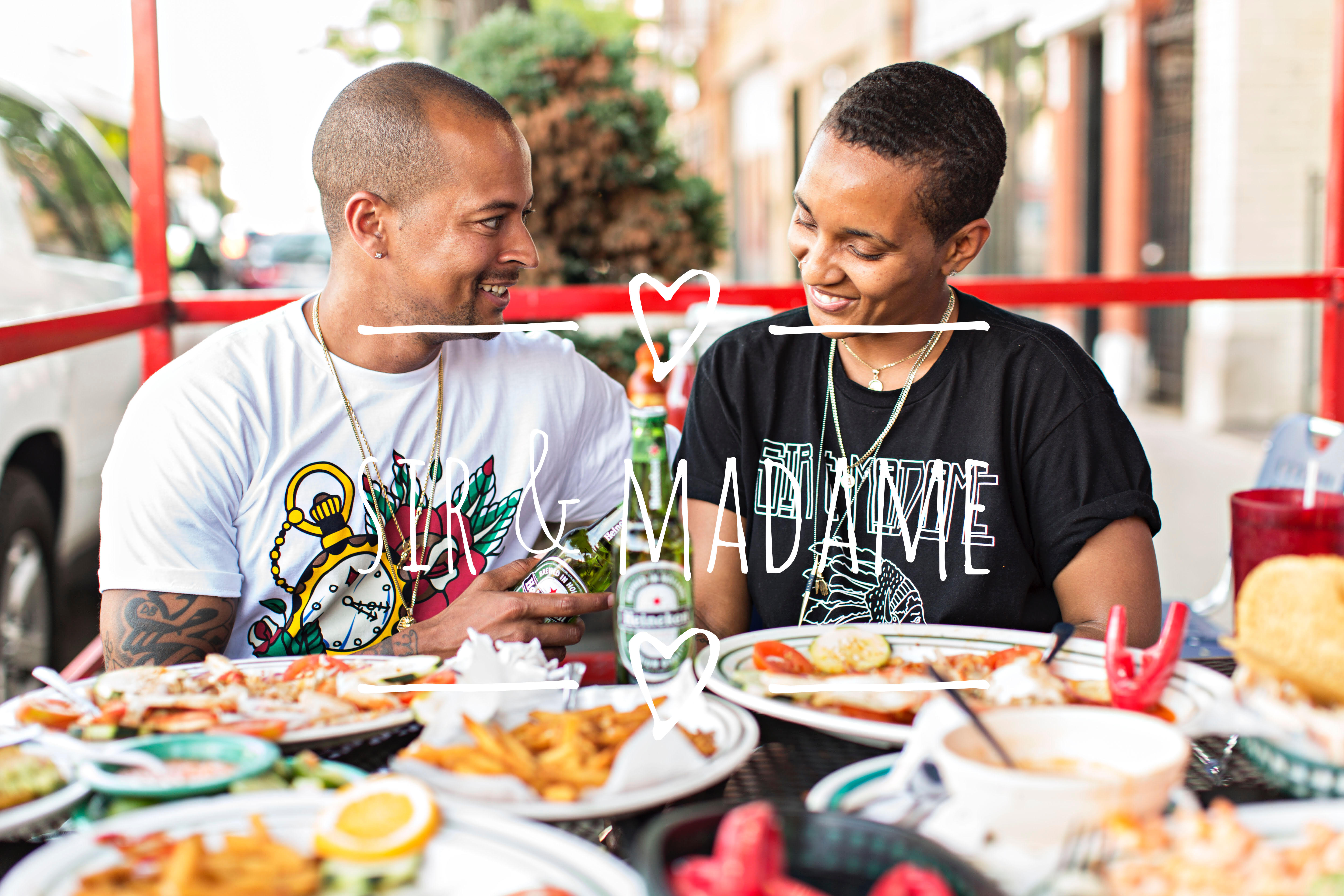 Couples goals, right?
First off, if you haven't been to Sir & Madame yet, get there…like yesterday. If you don't live in Chicago, don't you worry because they have an online shop just waiting for you to add to cart. Owners Brian and Autumn Merritt create their own designs under the Sir & Madame label, but they also carry a few other select clothing brands, as well as some accessories and apothecary items. It's all minimal with a twist — and that's just how I like it. Now I can go on and on about how awesome their store is and how much I love the clothes (I am the proud owner of the waxed crewneck sweatshirt and the split back shirt) but I think that's all pretty obvious…so let's get to know Brian and Autumn, shall we?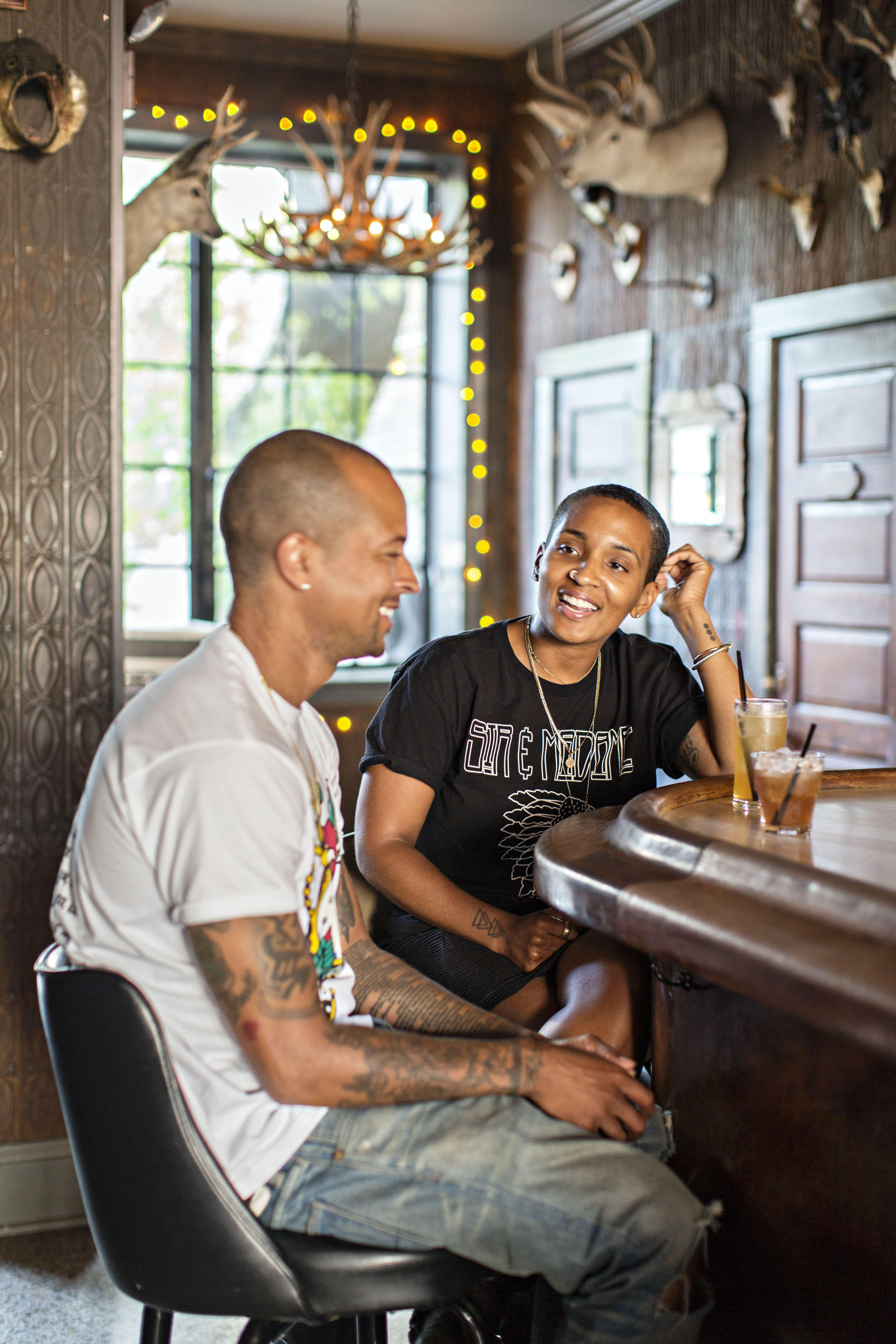 Why Chicago?

This is where we are from, Chicago is our home. This is the city that Brian and I were both raised in and the city that we want to build up creatively. After graduating from college in DC I knew 2 things — I wanted to contribute to the creative community and continue my relationship with Brian, all in Chicago.
Over the past 10 years we have witnessed so much growth within the art, fashion and music communities…it truly is amazing. Chicago is a city that for so long was overlooked with limited resources in the fashion & retail industries, so to be instrumental in that shift is important to us. We also have an amazing network here that allows us to fully support one another and put in motion meaningful collaborations.
What are your favorite things to do in the city?
We love to people watch at new places we find to eat and drink. We try to keep a running list of spots to hit up, but of course we forget to actually write them down. So when that list doesnt work, we hang at our second home, Soho House, and attempt to do some work or learn a new skill via one of the many club activities. We also have two young kids, so many of these outings include them…Might as well expose them early!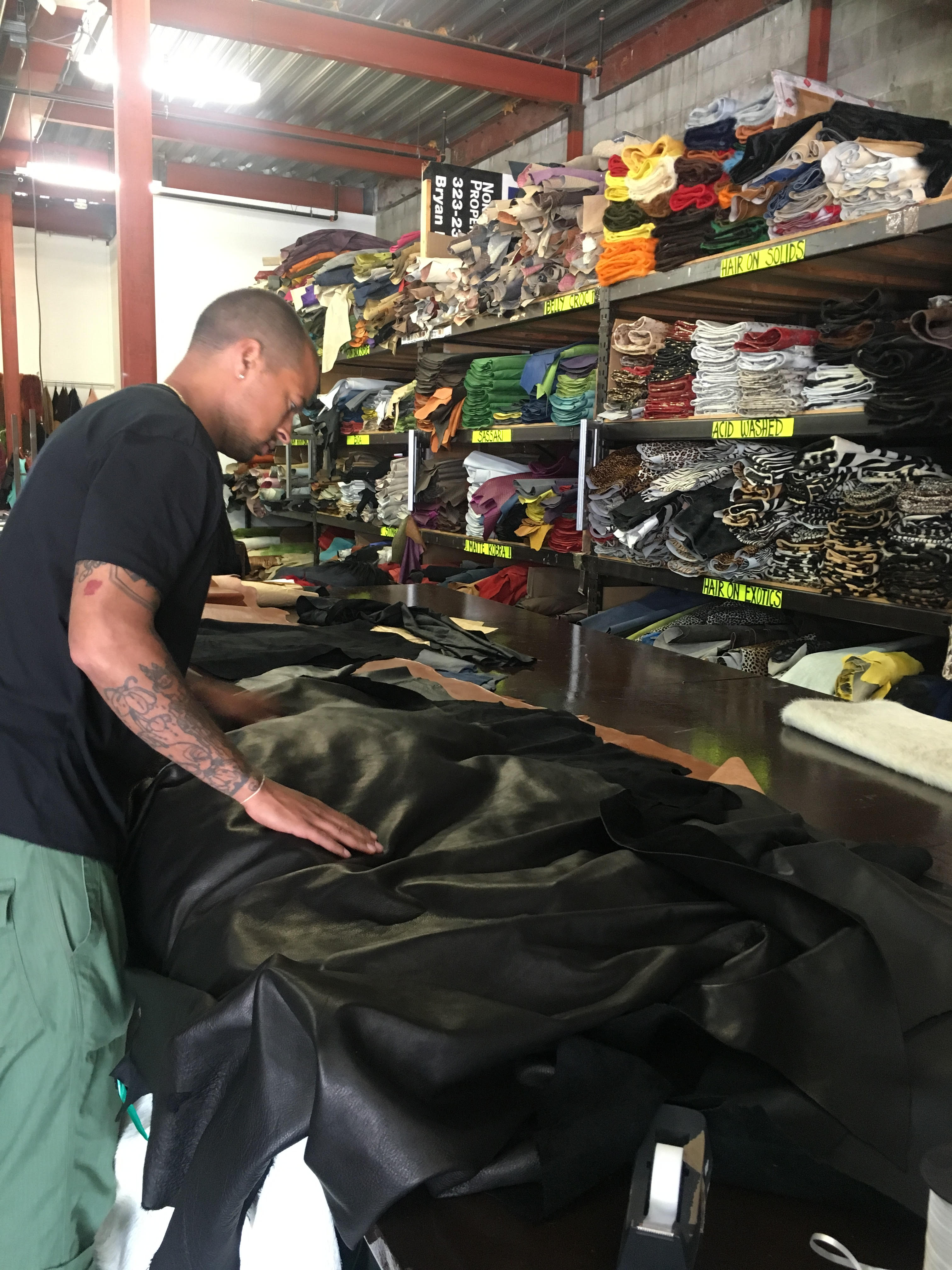 What's the most memorable moment in your career so far?
We are fortunate to have a few memorable moments, but I would have to say our feature in a national Honda commercial ranks pretty high. The Honda Civic Greatness Within Reach campaign gave an accurate day-in the life view — from the shop, to our kids, and our philanthropic efforts. It's a pretty surreal experience seeing your family on TV after the Cubs win the World Series.
Any advice for aspiring designers / store owners?
Amongst many other things, I think a key part of having a successful brand is establishing a strong identity. What is your story? How can people relate to you or your brand? What sets your shop or clothing line apart from others? Nothing is new under the sun, so it's necessary that what you offer can be distinguishable, otherwise you are losing your consumer to stores like Target and Forever 21.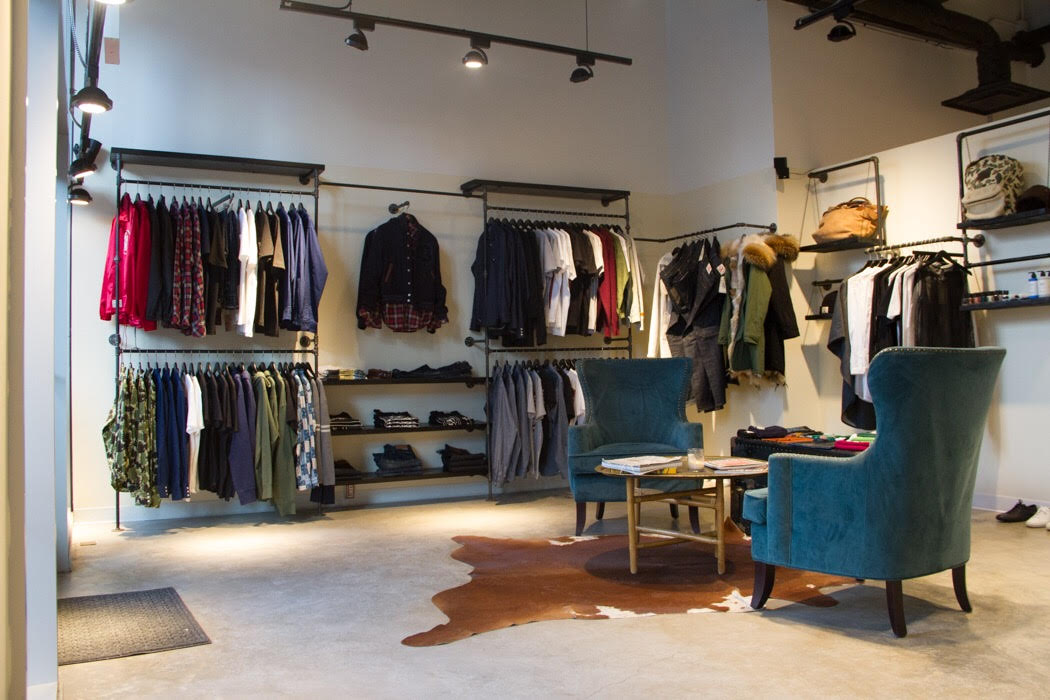 What's your favorite piece in the store right now?
Hmmm, on the mens side, the Sir & Madame Short Sleeve Fleece Crew – its the most comfortable top ever. Constructed in LA, it's a Japanese French Terry that makes wearing a short sleeve sweatshirt the right thing to do.
On the women's side, the Sir & Madame Wrap top is a hitter. Its a multifunctional piece, that is my travel go-to. I pull it over my face on the plane and don't see the light of day until landing. I call it a sleep mask.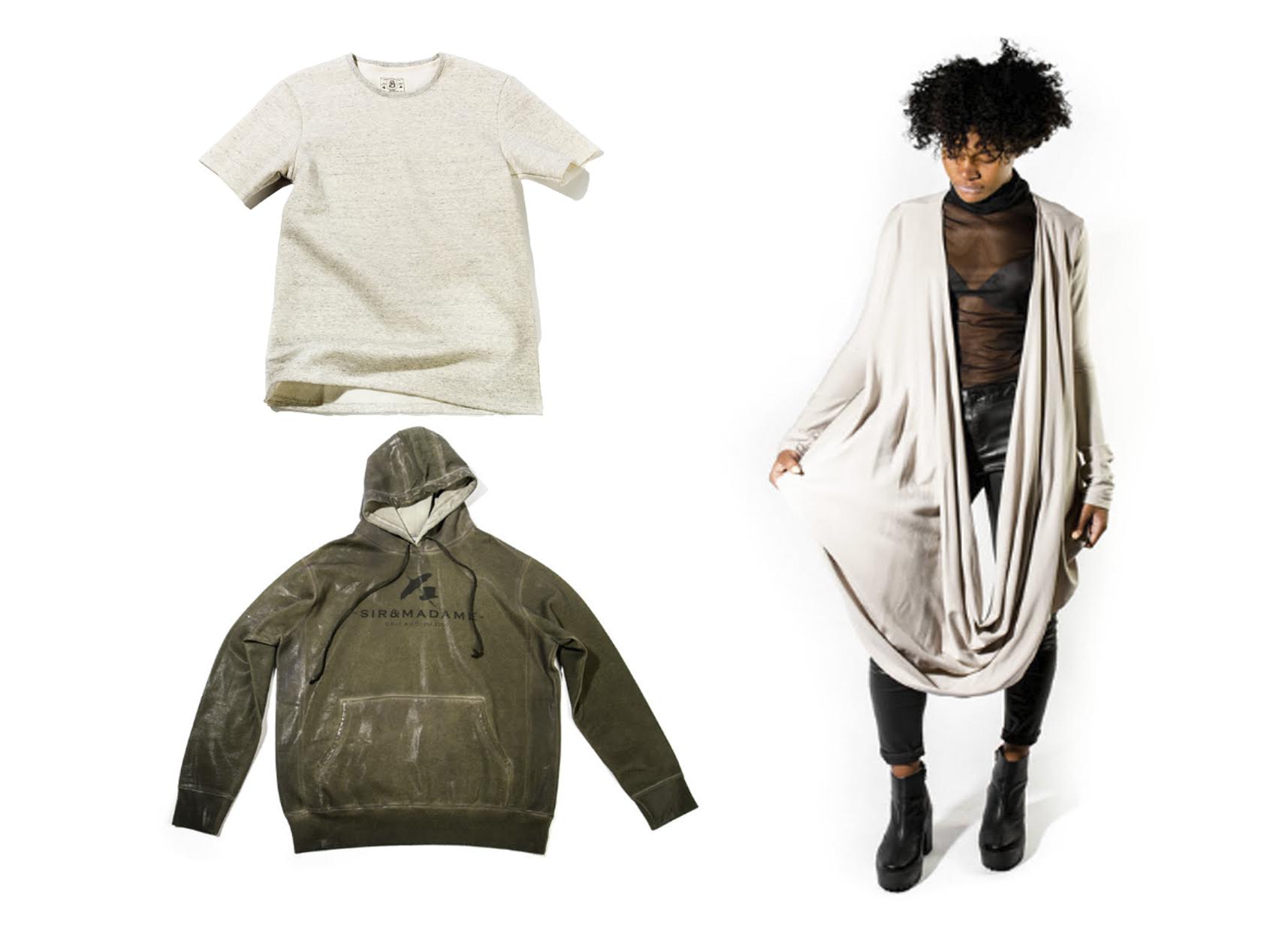 For more Sir & Madame be sure to check out their site / store and follow them on Instagram!
You might want to check out...