Kate Moss did it. Louis Vuitton did it. Now it's your turn. Will you be slipping into a slip dress this summer? Before you make your decision, read this.
I've had this one Madison Marcus slip dress for years and it's probably my most worn dress in my closet. Sleeveless (not spaghetti straps like most), midi length with a lace trim (see below). I never thought of it as "rocking the slip dress trend." I just have this versatile black dress that goes with everything, layers very well and happens to be considered a slip dress. Once I realized this dress was actually sort of a trend making a comeback, I did a little research.
Of course I can't take any credit for such trend, as no one does slip dressing like Kate Moss. It was a quintessential 90s look that she did oh so well…
And like everything in fashion, what goes around comes right back around.
There's a ton of ways to make this look modern, without having to literally bring back the 90s (which isn't the worst thing in the world). One way is choosing a slip dress that isn't a solid neutral. I'd consider a classic style to be in black, navy or a light champagne-isn color, but Rihanna shows us you don't need to go classic to be cool.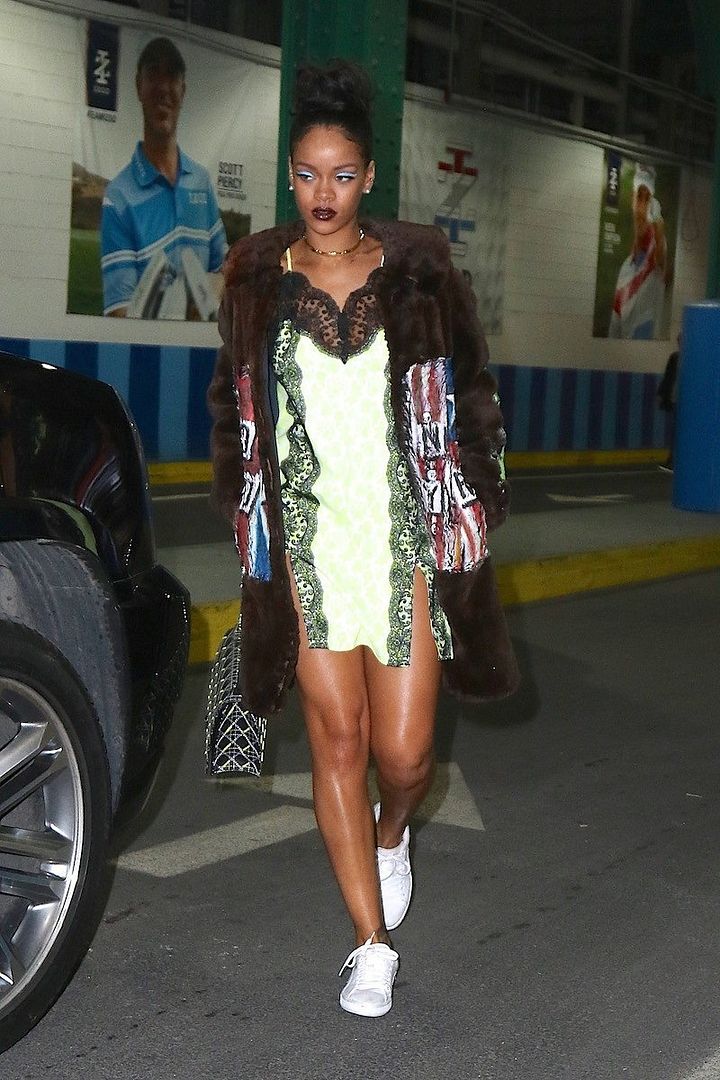 To make it look like you're not literally wearing lingerie, try pairing one with a hat and flat sandals for summer. Super casual but it can easily take you from day to night (which I hate saying that because it's so cliche but it's so true!)
Another way to avoid looking like an undergarment is to pair with some sort of outerwear. Whether it's a long coat for fall or a cropped leather jacket for spring, this is the simplest way to create a more styled look…appropriate for outside the bedroom.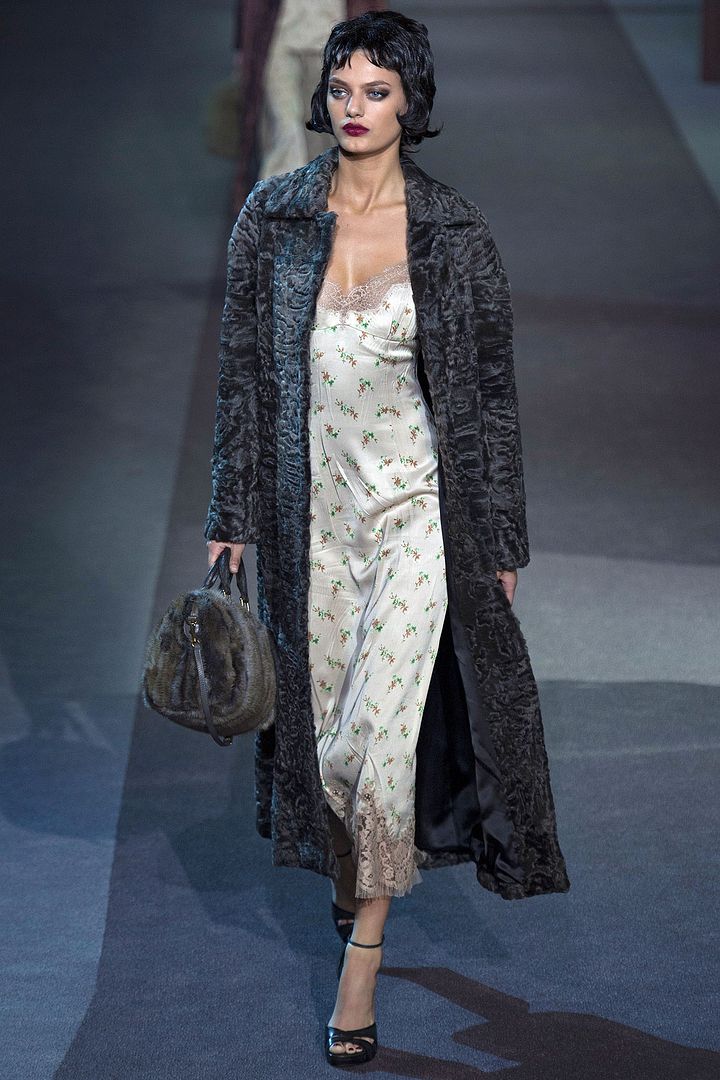 And if you find yourself looking for something to wear on the red carpet (because we all have SO many red carpet events to attend), perhaps you can try a slip dress for such an occasion. Rosie did.
As did Anne.
If you're looking for other ways to style a slip dress that don't necessarily involve outerwear, you still have a ton of options. Depending on the length, they typically work with leather pants (and not just because I did it once). And it can get a little 90s but I'm not opposed to a slip dress with something tied around the waist (perhaps with flat boots for a music festival…just a thought). If your slip dress is super simple, it also looks great with a shirt over it (even a sheer one) to create a top and skirt sort of look. The one I really want to try is a slip dress with a vest, specifically a leather vest. Perhaps for a What Why Where this summer? We'll see!
So now let's have a chat. Do you currently own a slip dress? When is the last time you wore it? If you don't have one yet, will you be buying one now? They really are a classic and what I would consider a wardrobe staple, so I'm all for it. And if you are too…
Side note, Topshop has a great selection of all sorts of slip dresses right now…and most are under $100! Just sayin' 😉
Images via Pinterest & Vogue
You might want to check out...