Emoticon jewelry, hashtag t-shirts, Internet slang accessories…it seems like the more social media sites we get, the more social media fashion options we have. After all, wearing an emoji around your neck is the new wearing your heart on your sleeve. #AmIRight?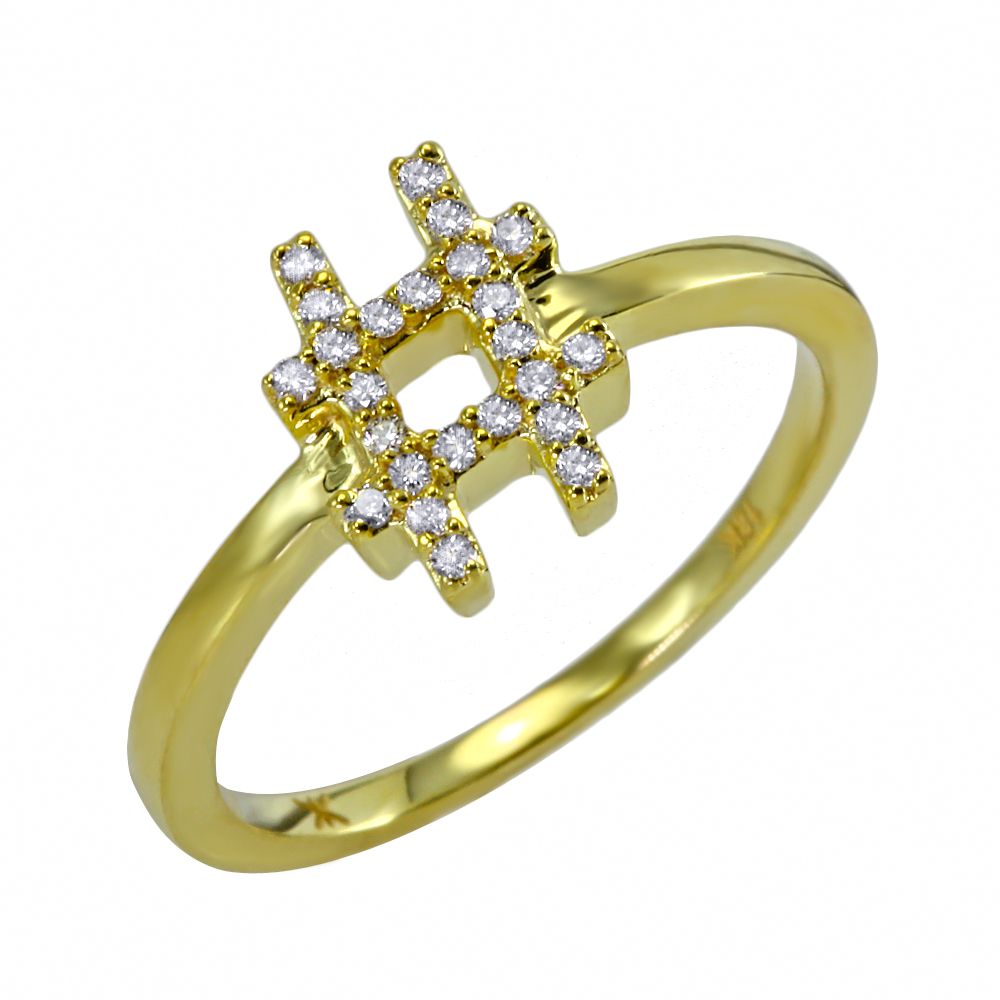 Remember when # was just a symbol on the keypad of your landline and blackberries were just a fruit?
Just like we would have never thought the we'd have a multimedia device that comes with a chick named Siri when Nokia phones with monophonic ringtones were breaking news, who knew we'd have this whole other language full of # @ WTF :)…and this language actually translates into wearable fashion.
For me, I became interested in this "social media style" when I discovered Alison Lou and her quirky emoticon jewelry. I use the sunglasses emoji guy a lot, so when I found out I could wear him around my neck, I was one happy girl. Then I was like "well what other social media references can I wear?" (just talking to myself, as per usual) and the search began. I really enjoy what Leandra Medine's brother is doing with Khai Khai jewelry, especially that diamond hashtag ring (pictured above). Kate Spade always knows what to do when it comes to fun tech accessories, and a lesson in emoticons is no exception. And the options just continue to grow as we're forced to join more social media sites. Just wait until Instagram comes out with their own clothing line (what else are they going to do with that billion dollars from Facebook?)