You know those days when you're out the entire day and you need a look that works for all hours and situations but is also comfortable (and a bonus for being weather appropriate)? This was one of those days and one of those outfits… (and also, some surprise rain!)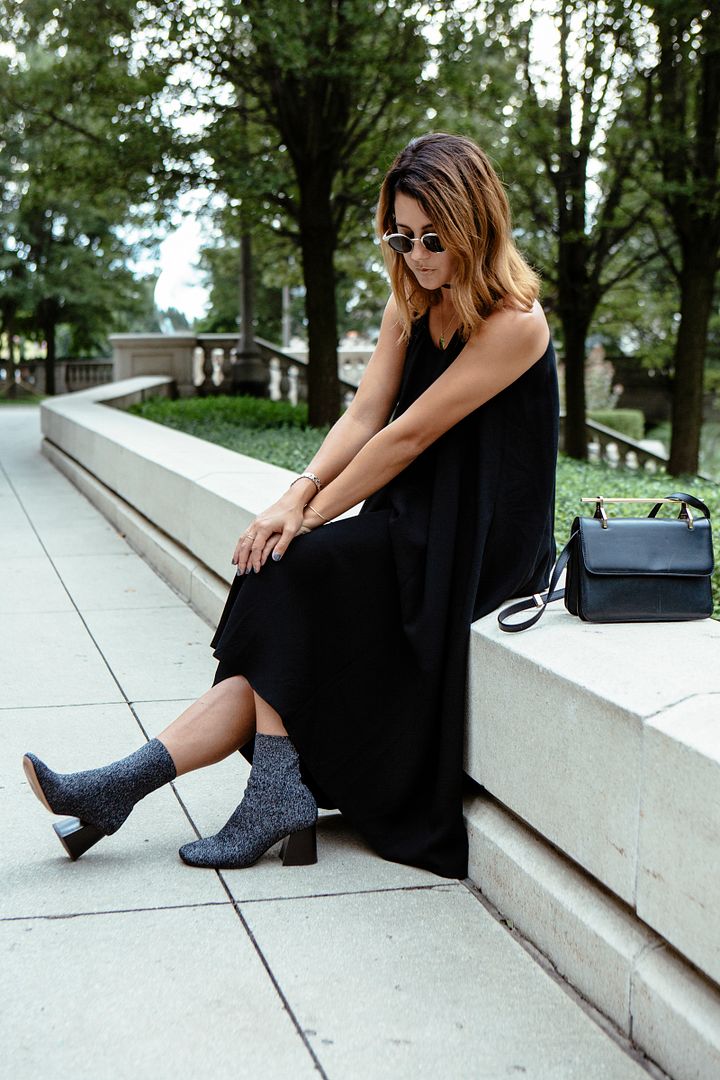 I like to think I'm always prepared for the weather but when you live in Chicago, that's pretty much impossible. This day in particular started off with meetings and ended with an event / dinner (and rain in-between…mid-shoot might I add). So I had to put something together that I'd feel good in all day. Here's what I came up with!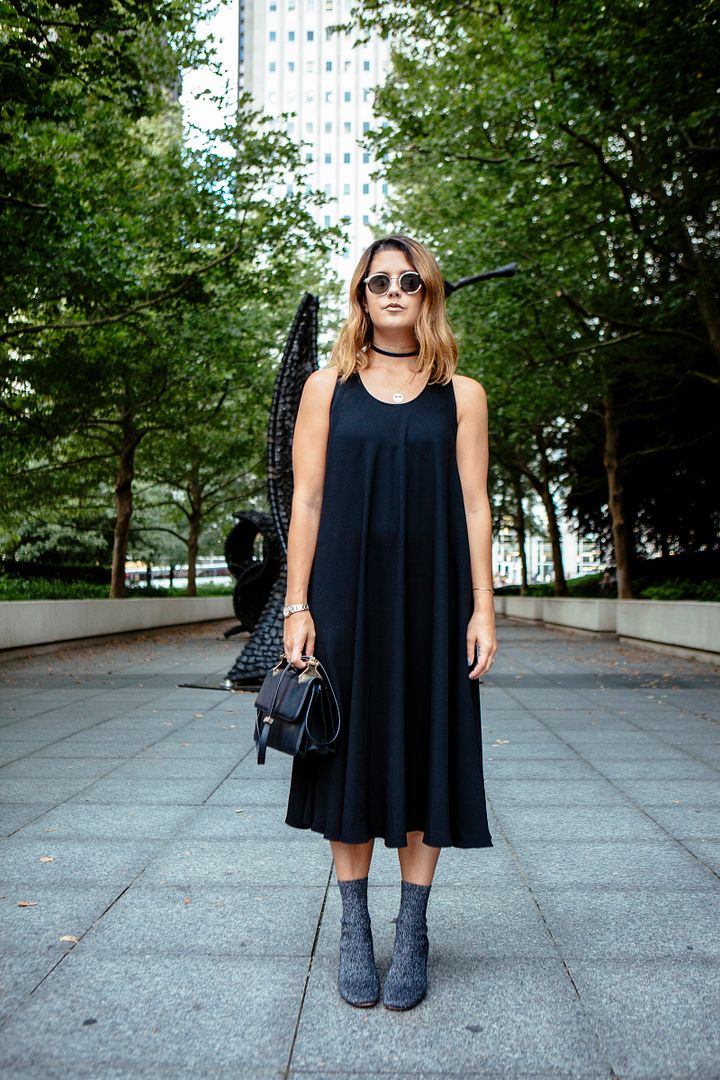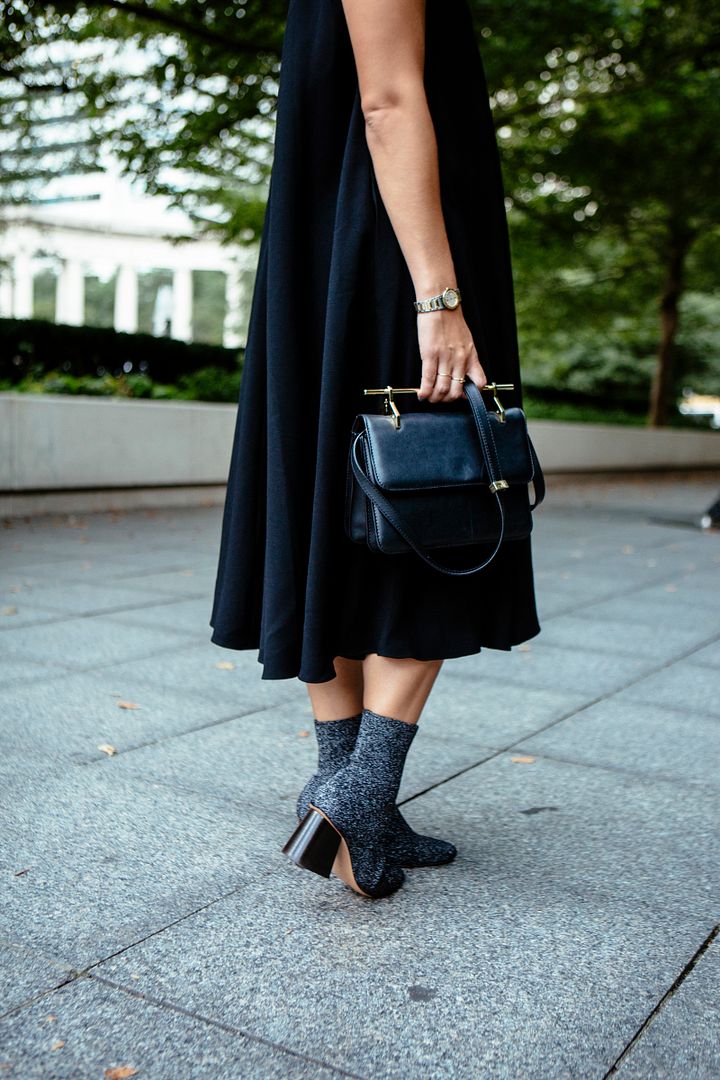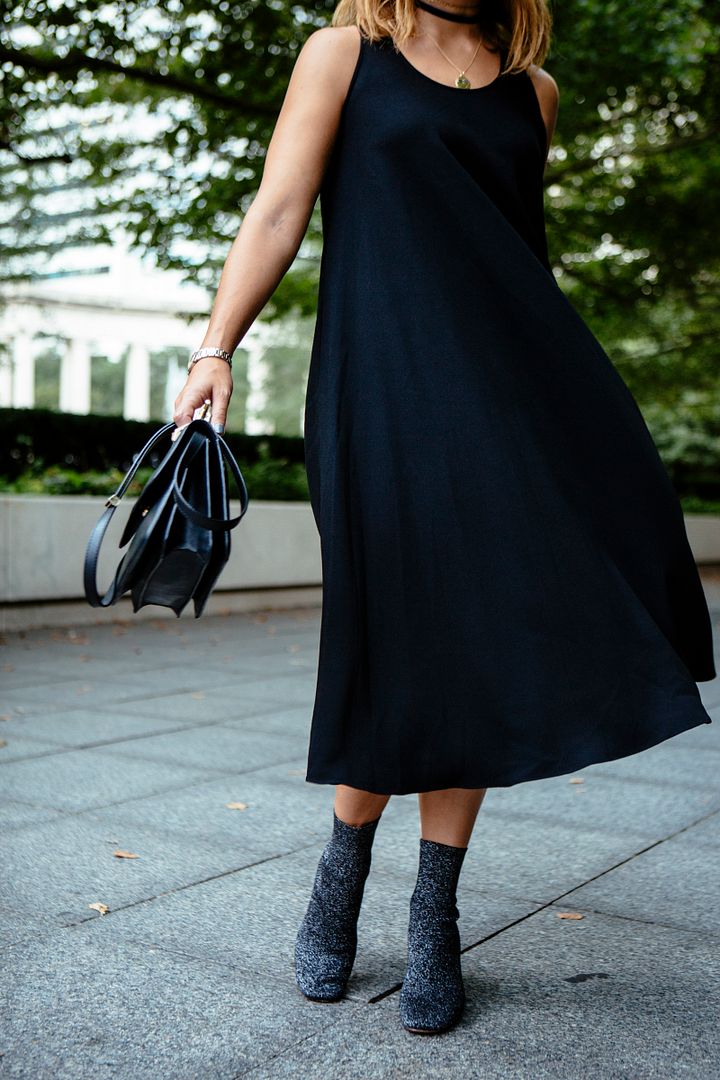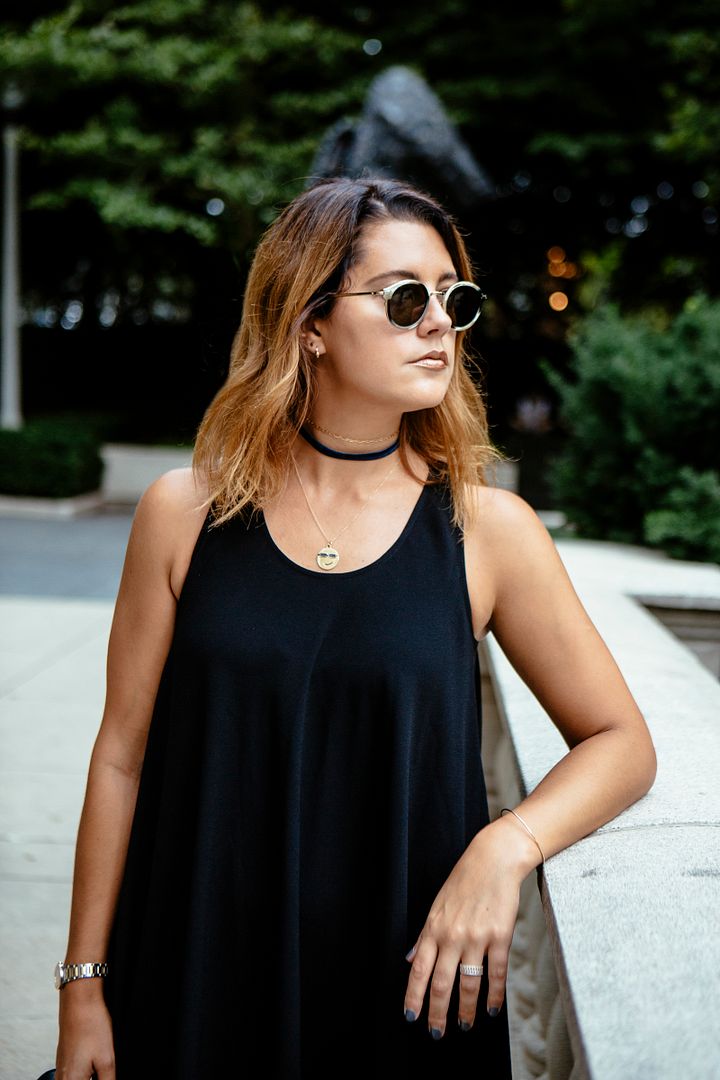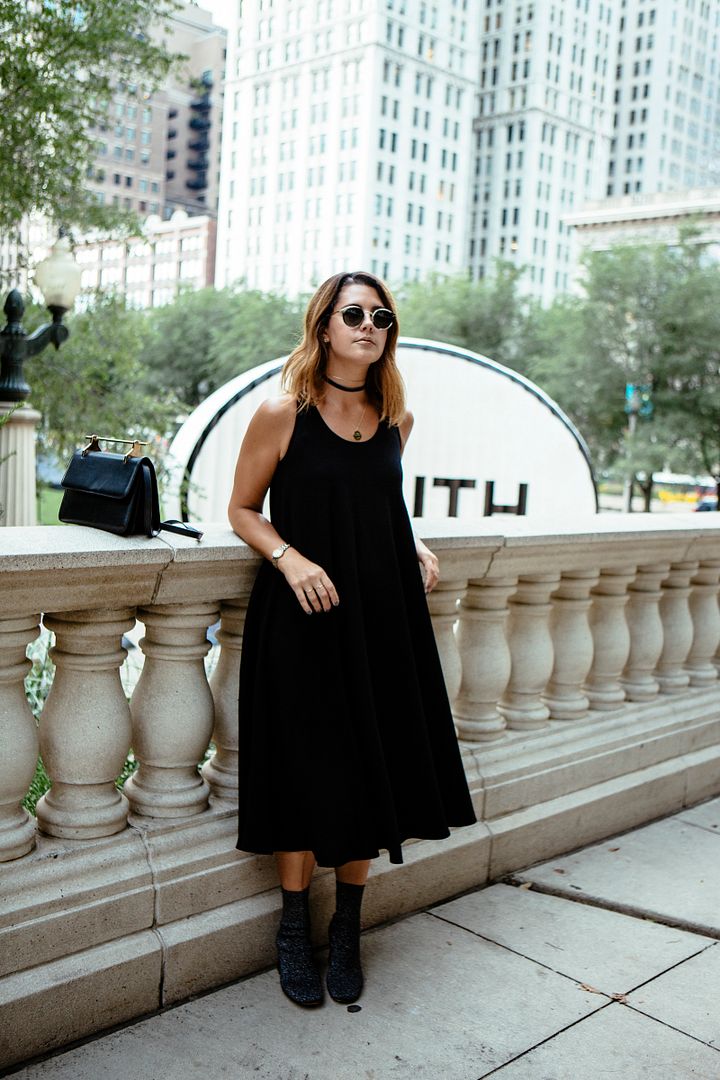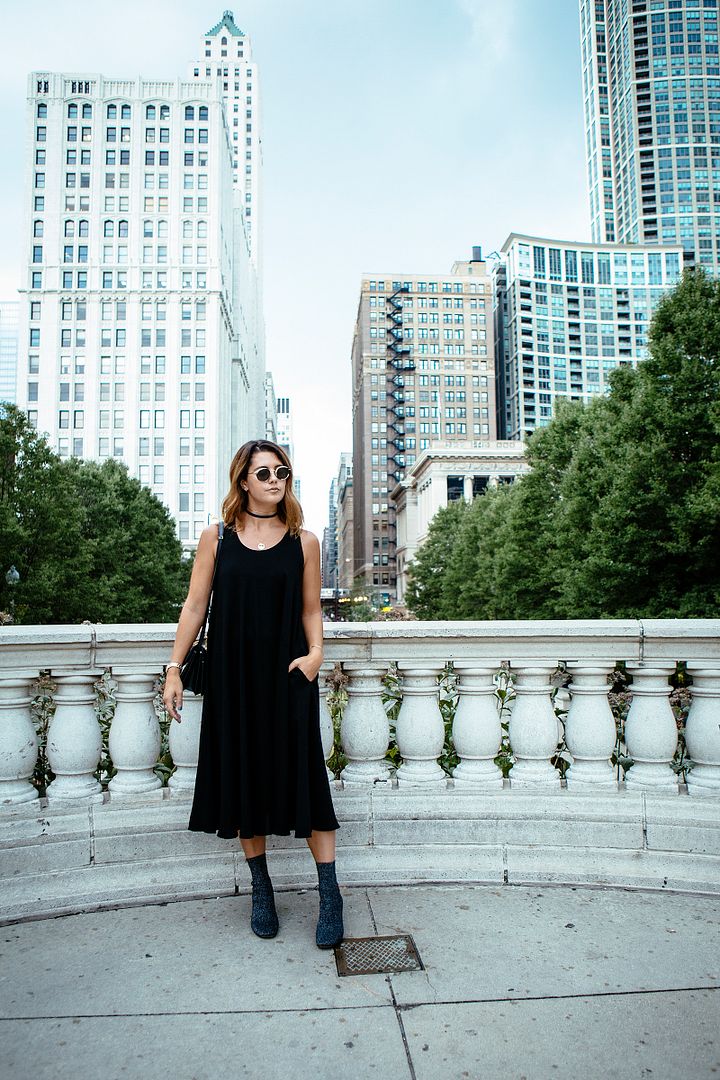 WHAT (am I wearing):
Dress: Co. Boots: Celine. Bag: M2Malletier. Sunglasses: Celine. Necklaces: Vanessa Mooney, c/o MadeWithCarr, Alison Lou. Lipstick: Kylie Cosmetics King K.
WHY (am I wearing it):
Going back to what I said earlier — I needed something appropriate for all hours of the day, that's comfortable and also works for the weather. I can't think of anything easier and more comfortable than an oversized sleeveless dress. I mean, I could be 9 months pregnant and you'd have no idea (spoiler alert: I'm not…BUT there's a chance it's a food baby, and his name is Lou Malnati). I can wear this dress with sneakers, flat sandals, pretty much anything…but I wanted it to feel a little elevated as I had an event that night. The perfect shoe for those times you know you'll be on your feet for a while but still want to look a bit dressed up? BLOCK HEELS. All the way. Man, they're just so good. Once you try 'em, you'll never go back to stilettos again. I do have a few pairs of block heels but I wanted to try these new sock ankle boots (I think I'm going to have to do a separate post on my new found love for sock boots so stay tuned for that). This particular style is kind of ridiculous but I have a feeling I'm going to be wearing this shit of them this fall…and I can't wait!
WHERE (you can get the look):
Photos by Heather Talbert
You might want to check out...