I got a great little package this week from Neiman Marcus with an amazing neon Spring 2012 trend book. Not only is the cover my ideal color but the first Spring trend I opened to is…PINK.
I was pretty inspired by the vibrant pink collage, so I thought I'd make my own and share my favorite pink finds from around the web. The best part is, almost all these pieces can be worn NOW. Let's be honest, nothing's better than a pop of color during the drab winter. And although pastels are also a huge trend for Spring '12, I'm loving the combination of light and bright colors in the same outfit. Something I'll be experimenting with…coming soon 🙂
1) Marc by Marc Jacobs. 2) Preen. 3) Matthew Williamson. 4) Michael Kors. 5) Oscar de la Renta.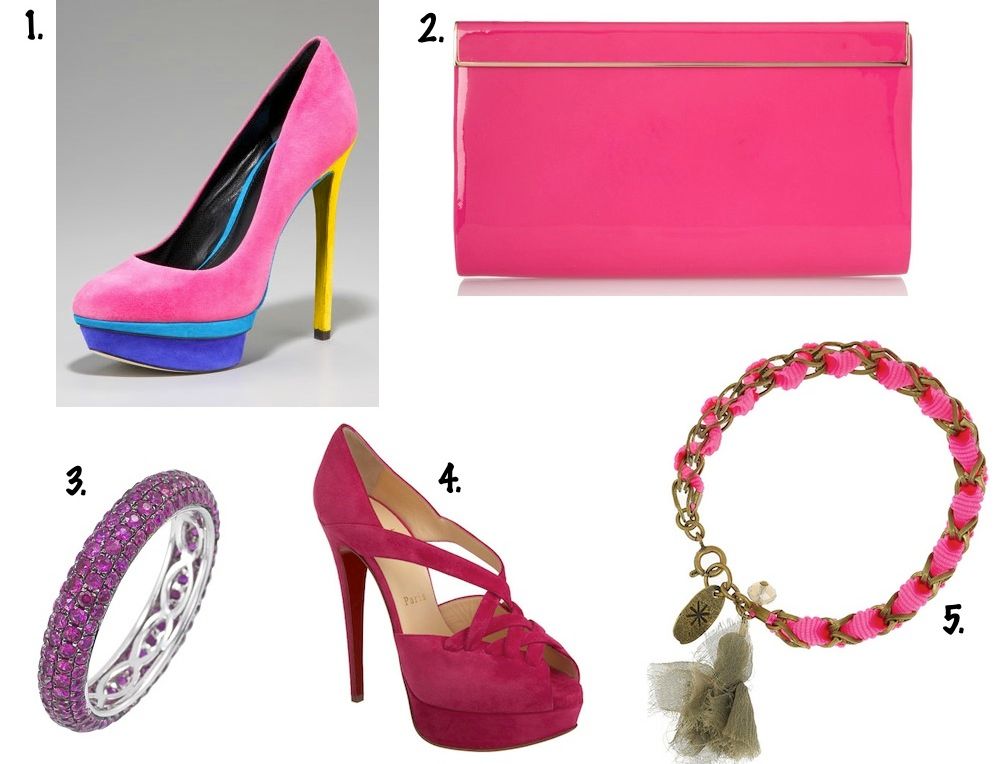 1) B Brian Atwood. 2) Jimmy Choo. 3) Dana Rebecca. 4) Christian Louboutin. 5) Isabel Marant.
—
Which one's your favorite? Will you be wearing pink this Spring?
You might want to check out...