I realize it's nowhere near the "dog days" of summer (who even thought of that phrase anyway?) but in this household, it's always a dog day…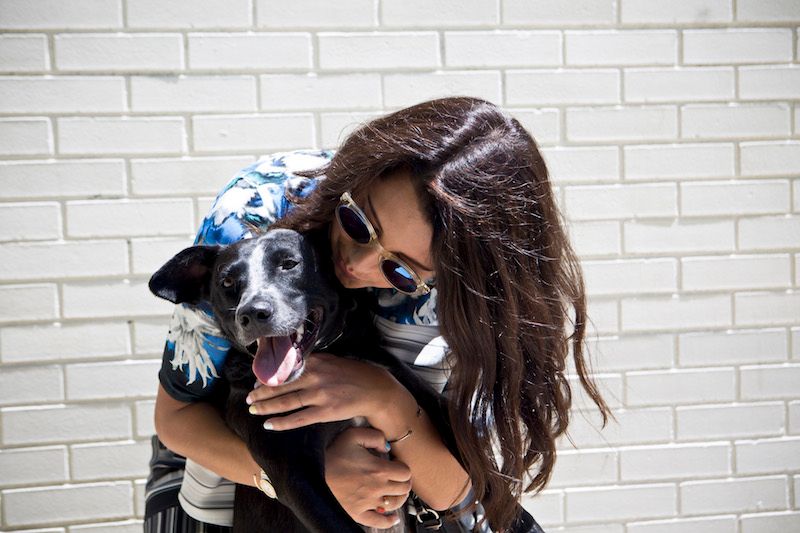 So I thought to myself — why not frolic in the park with my boy in some fun Peter Pilotto prints?
Shake it off, Laz.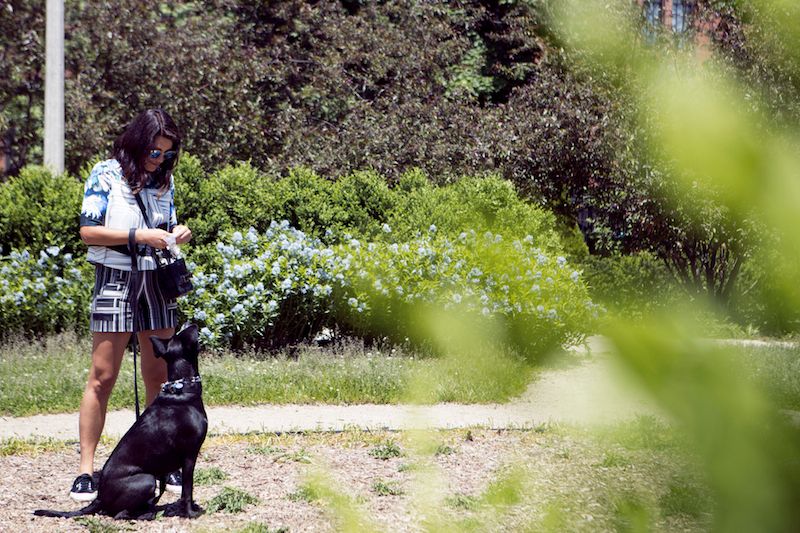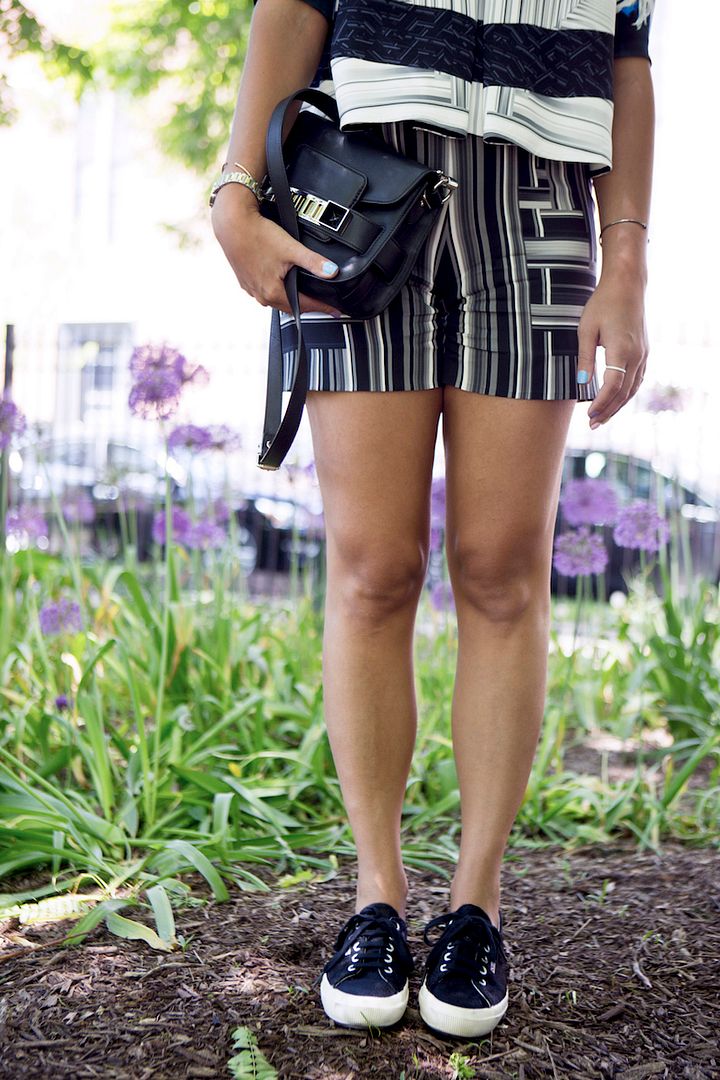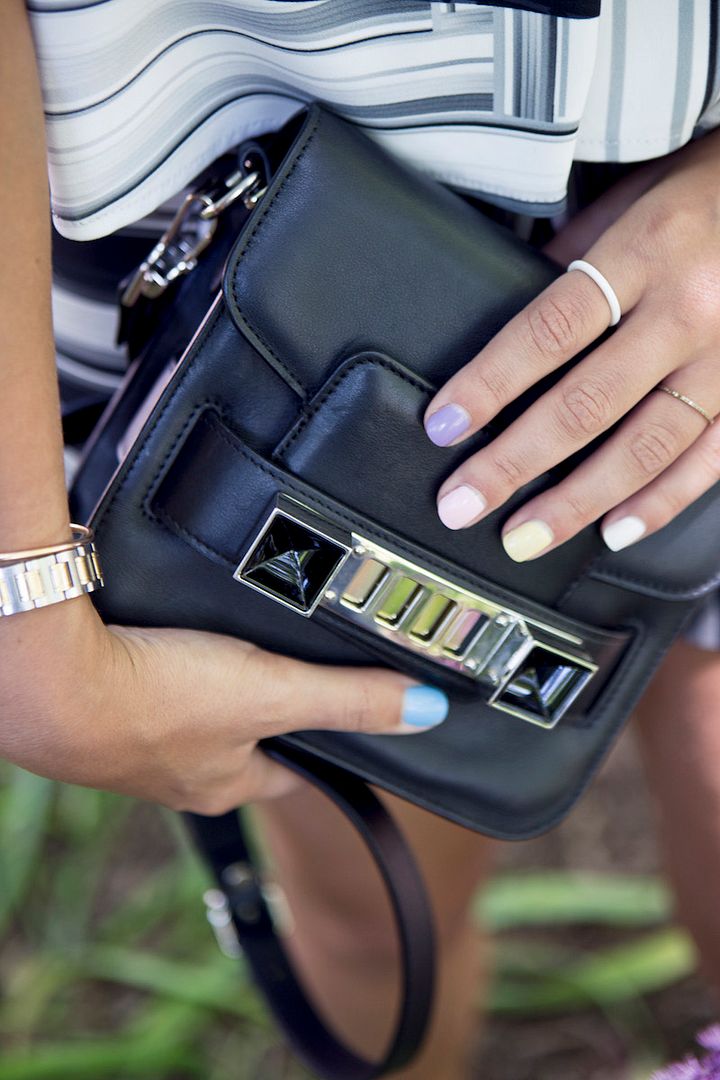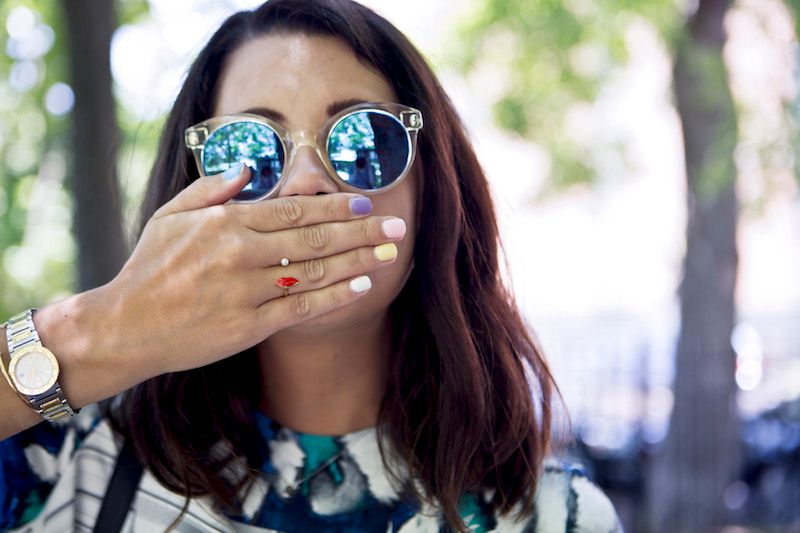 WHAT (am I wearing):
Top + Shorts: Peter Pilotto. Sunglasses: Illesteva. Shoes: Superga. Bag: Proenza Schouler. Rings: Delfina Delettrez, Ellie Jay, Etienne Perret. Earring: Delfina Delettrez. Nails: LVX. Dog: Mutt (via PAWS) 😉

WHY (am I wearing it):
Whenever I get a new outfit, I just can't wait to wear it. You can relate, right? Because the weather in Chicago is so unpredictable, it's rare I can wear what I want, when I want. So now that it's been a little more consistently warm, I thought I'd pull out my new go-to spring outfit — some Peter Pilotto prints. The shirt and shorts are kind of perfect for each other because they don't perfectly match but they have enough similarities where they just go together. So if you're over the whole matchy matchy thing, try finding a top and bottom (whether it be shorts, a skirt, or pants) that have some similarities to the shirt but aren't identical (just in case you wanted some unsolicited advice). Because there's a lot of prints going on, I wanted to incorporate some simple accessories — so using the bag I wear pretty much everyday and some black and white sneakers did just the trick. These photos were taken last week during what I used to consider my birthday week (hence the birthday mani) but since getting Laz last year the day before my birthday, I like to celebrate our anniversary instead (it really brings out the crazy dog mom in me). So it's been one year since getting this guy at PAWS and many Instagrams, hugs, and walks later…I'm still so damn obsessed with him. What better way to celebrate than with a little photoshoot together?
And a quick shameless plug before we part ways today, the bf and I are participating in PAWS Chicago's Run For Their Lives event this month (which we'll most definitely be walking…with Laz in hand) and our goal is to raise $1500 by 6/21. PAWS (which helps save close to 6,000 pets a year!) runs completely on donations so every bit counts! Here's how you can help.
WHERE (can you get the look):
Photos by Heather Talbert
You might want to check out...