Typically, we get our trend reports from blogs, magazines, and the occasional figure-them-out-yourself via Style.com (RIP) but would you ever trust a search engine? Google knows what's in and what's out better than anyone else because it's actually what people are searching…or not searching. So let's see if any of these trends are in your search history…
Google just released their Spring 2015 trend report for the US and I'm thinking some of these searches might just surprise you (there's quite a few I sure wasn't expecting!) You have to find it at least a little bit interesting to see exactly what people are looking for and why. It's even more fascinating that according to the runways, spring 2015's biggest trends included a lot of 70s inspired fashion (earth tones, flares, fringe, etc.) as well as denim, yet none of those things were trending according to Google. Even those trends discussed a few weeks back (berets, statement faux fur, gladiator sandals, etc.) weren't included either. So, what do the people really want? Let's find out.
A trend that's not even really a piece of clothing at all — thanks Kim Kardashian for making waist trainers trendy, at least as part of the sustainable growth category. (FYI, Google broke up trends into three categories — sustained growth / decline, seasonal growth / decline, and rising / falling stars). Will we ever be able to purchase a Riccardo Tisci waist trainer? In due time, friends…
Jogger pants were also part of the sustainable growth category. The biggest shock to me? The term searched most with jogger pants is "emoji." So I guess the world wants emoji jogger pants. I haven't seen any myself yet but GIVE THE PEOPLE WHAT THEY WANT (right?) 😎🏃👖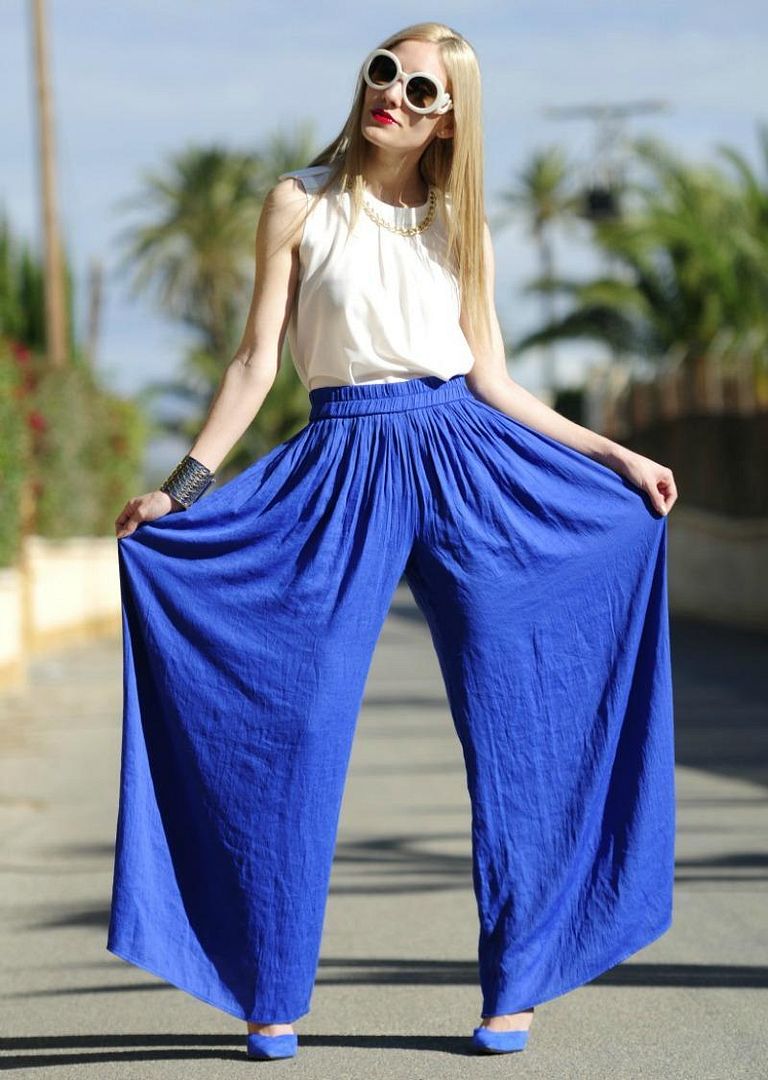 In more pants news, Palazzo pants are seeing sustained growth as well (clearly people are over anything skinny when it comes to the pants category). I would think culottes would be more popular than palazzo pants but hey…either way there's a lot of eating room.
I don't think when people are searching tulle skirts, they have this Lena Dunham disaster in mind but regardless, Googlers are loving their tulle skirts right now. Apparently it's not necessarily to buy but more for DIY tutorials so people can make their own. Are there that many aspiring ballerinas out there or is everyone looking for their Carrie Bradshaw moment?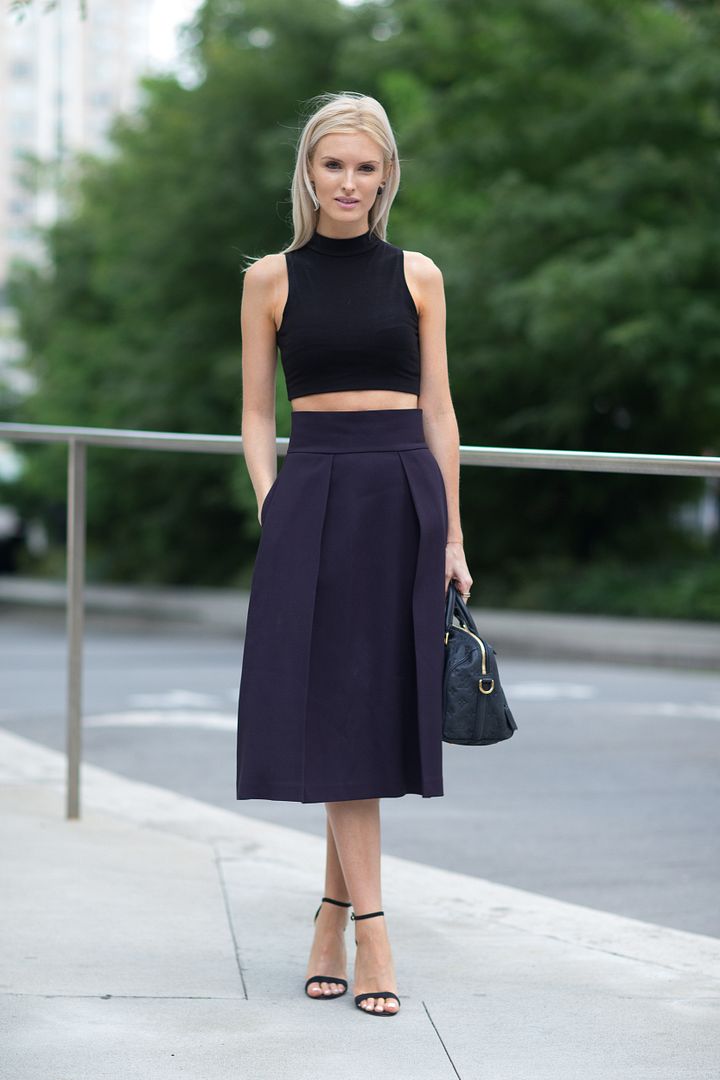 Last in the "sustainable growth" category? Midi skirts. This specific garment can be tricky because you need to pick the right length for your body type (as they all slightly differ) and the right shoes in order to make it work. Which makes sense as most people are searching "how to wear" or "outfit" when on the hunt for midi skirts via Google. The midi skirts I've seen the most are ones paired with a matching crop top (this would probably be the easiest way to wear one, in case you're one of those searching "how to wear a midi skirt"). Which makes me realize I'm shocked matching sets never showed up on this list. Aren't you?
If you're now wondering what clothing categories were in the sustained decline category, don't worry, I won't leave you hanging. Looks like one shoulder dresses are out (good…never liked them anyway), peplum dresses (so 2013…or was it '12?), vintage clothing (clearly Rachel Zoe isn't Googling enough), and string bikinis (more on what's replacing them in a bit).
Besides sustained growth, there's seasonal growth…which brings us to our next category. You're probably not searching for white lace dresses in winter but according to Google, you're searching for them now!
Also popular in the seasonal growth category — high waisted bikinis. There's actually a total of three swimwear items that will show up in the "growing" part of today's post. I never knew how popular bathing suits were on the Internet. Probably because "trying on swimsuits" is never #1 on anyone's list of "favorite pastimes" (unless you're a Victoria's Secret model).
Rompers have also been a big search, as of late. Surprised no one accompanied that search with + "bathroom."
Just like we can "thank" Kim for the waist-trainer thing, we can most likely thank Amal Clooney for the shift dress "search trend." Although I'm not sure why a shift dress would be a seasonal search (as they can be worn any time of the year) but I won't question Google…
One that definitely makes sense as a seasonal search — the white jumpsuit. If you're wearing one in winter, I hope you live in LA or have a damn good dry cleaner.
So what are people searching less in the spring season? Custom t-shirts, skinny jeans and corset dresses. Very odd results considering none of those seem to be seasonal whatsoever. Was maybe looking for faux fur or ankle boots but again…NEVER QUESTION GOOGLE.
Lastly, just how the CFDA has a Swarovski Award for up-and-coming designers, Google has a category for rising stars. First up on the list? Neoprene swimsuits. With the increasing popularity of Triangl (which I happen to be a fan of), this comes as no surprise. I also just dig neoprene. Like why wouldn't you want to look like you're going scuba diving all the time?
Emoji shirts also seem to be on the rise. Makes a hell of a lot more sense than emoji jogger pants. But I'm also a little surprised not to see any sort of emoji jewelry trending. Maybe not enough people know how awesome Alison Lou is. Okay, now you do!
If you thought emoji jogger pants was a specific search, so is this one — kale sweatshirt. Many celebrities have been caught wearing kale, including Beyonce, so I get it. But for "kale sweatshirt" to be a rising star on a Google list? That's kind of a big deal…just like Beyonce.
And last but not least, also getting pretty specific here, let's hear it for high neck bikini tops. Along with high-waisted bikinis and neoprene swimsuits being searched, it looks like the people want to light their string bikinis on fire and never see one again.
Just like rising stars, there are also falling stars and in this case those falling stars (according to Google) are normcore fashion (is this the end of Birkenstocks…again?!), 90s jeans (that's probably a good thing), scarf vests (is this 2001?) and zoo jeans (which I had to Google myself, and the results are not what I expected…although quite literal).
—
So what do you think of these spring trends according to Google? Did any surprise you? What about the ones that are "out" / declining? Is that what you expected? You can check out the full report here. And if you and Google are on the same page…
Images via Pinterest & Vogue
You might want to check out...