After a few weeks of it officially being spring…it finally feels like it! Spring vibes didn't feel right when there was snow on the ground (which was only a few days ago…cool, Chicago) but with today being the first day of 2018 I didn't wear a coat, spring vibes feels RIGHT.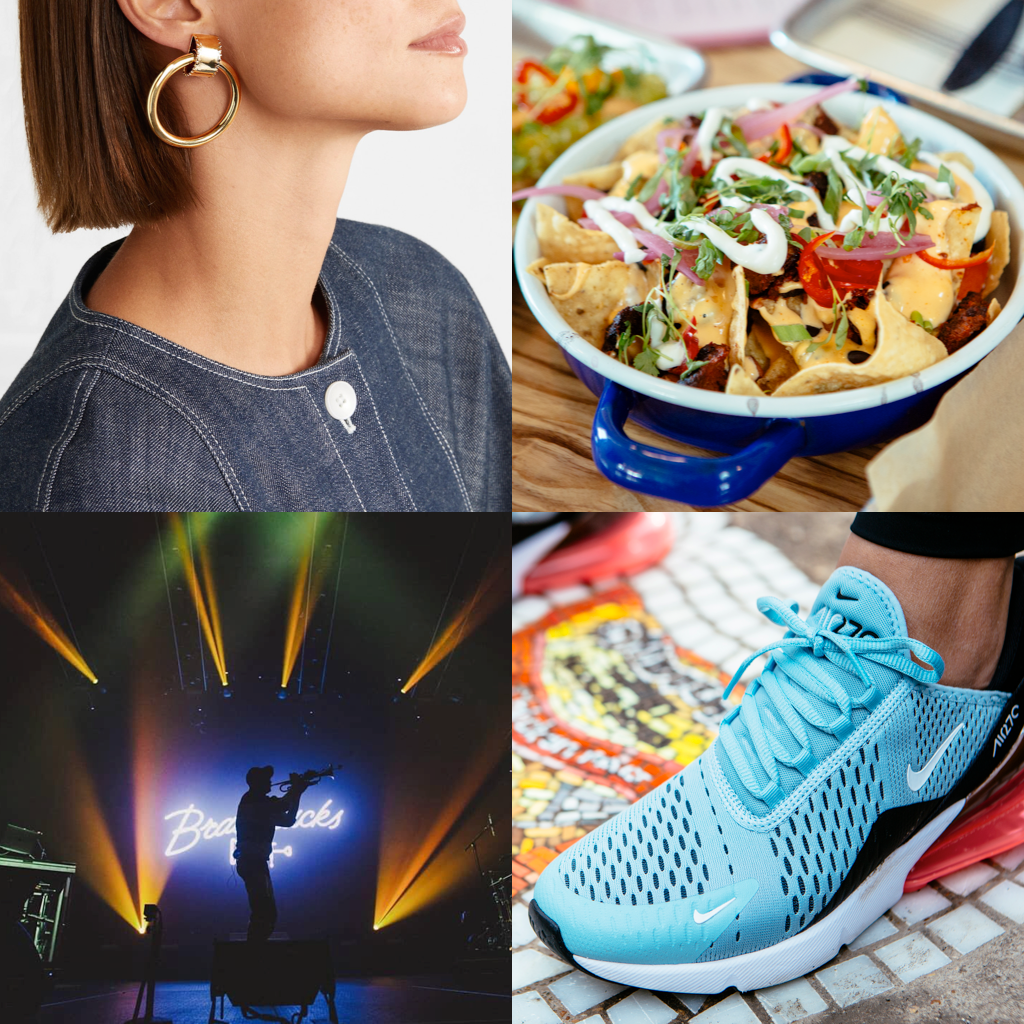 Let's kick things off with a little beauty, shall we?
BEAUTY:

There's something about having long lashes that just makes you feel like you don't need to wear any makeup at all. It's weirdly liberating, right? Anyone who's used a lash growth serum that really works or has had lash extensions, you get it. Now I've raved about Revitalash before (and I still love it) but I do try to  be as mindful as I can about chemicals in my life (food, skincare, makeup, cleaning products, etc.) and if I can find a more natural solution, I'm going for it. I started using Castor Oil a few months ago and although it took a little longer than it's not-so-natural counterparts to work, IT WORKS. You use it just like any other lash growth serum — just brush a small amount along your lash line. Not only is it the more natural solution but a way more affordable option (under $20!)
FASHION:
There are certain fashion things I've never been into yet I find myself being VERY into them lately. One is wearing red. Never did it. Now I'm obsessed. The next? Silk scarves. Never vibed with them but decided SS18 was going to be my big silk scarf debut. I just wanted a small one to wear around my neck, as a headband or on a handbag. I love this Gucci silk scarf because it has a different print on each side, so you can a little mixed print action no matter how you wear it!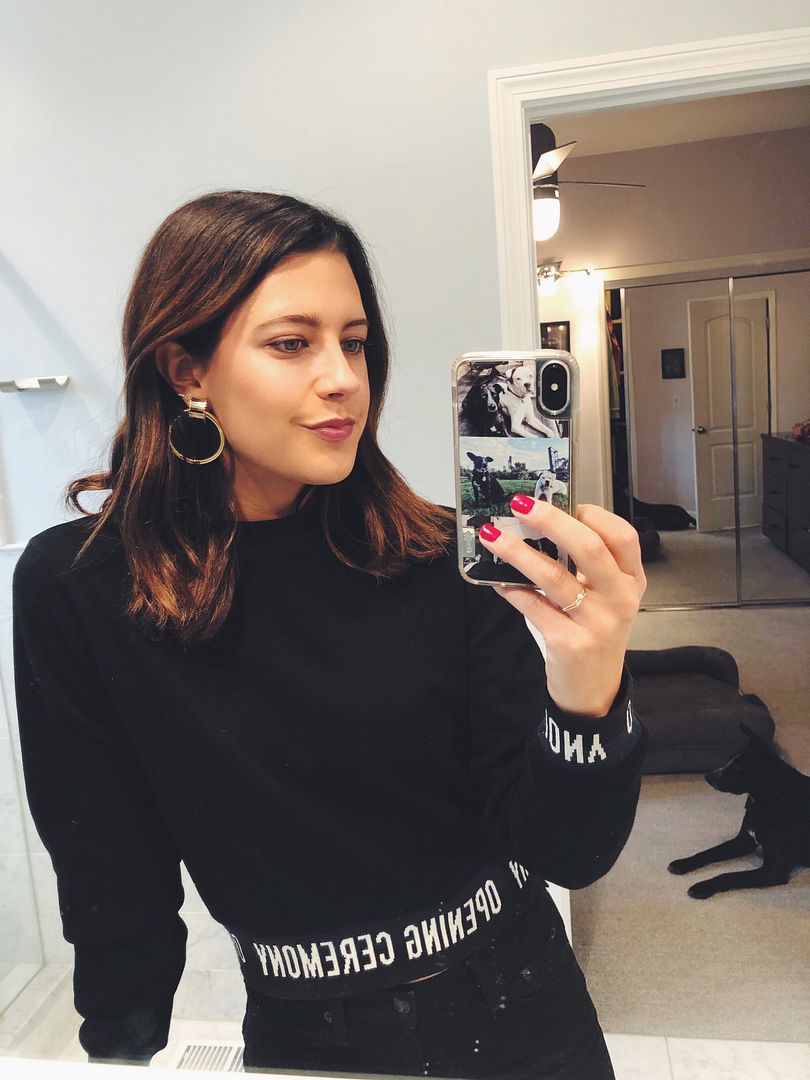 Another thing I never liked (at least not since I was in high school)? Big earrings. They just never really felt like me. I'm very much a dainty jewelry kind of girl. And although I still feel that way about most earrings — Laura Lombardi has officially changed my mind with these hoops. I wore them the other night with just a sweatshirt and jeans and I was FEELIN' it (Laz too!)
I'm sure you can tell from my blog / Instagram / life that I am obsessed addicted to the Nike Air Max 270s. Although this was #spon, this is not. I just need you to know how truly obsessed I am 🙂 There's so many great colors (linked to a few at the bottom of this post) and they are so damn comfortable. Now that there's no snow on the ground, I CAN WEAR THEM EVERY DAY 🙌.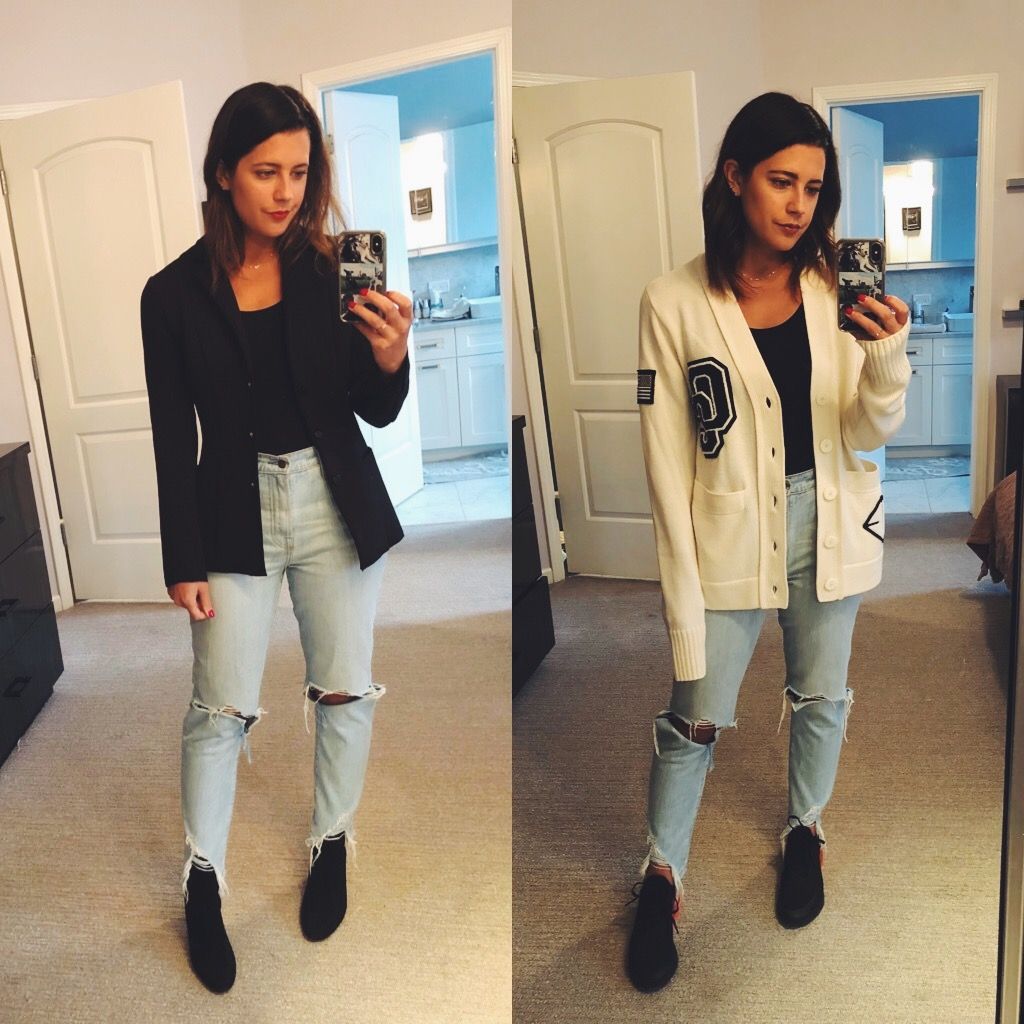 Definitely a lot of fashion vibes this season (this is ChiCityFASHION after all). So last but not least…one of my favorite discoveries while in Australia last month — Nobody Denim. I am very particular about my denim because very few styles fit me right and are comfortable, but thankfully somebody / Nobody (get it?) is doing it right. I have been wearing the Frankie jeans nonstop (with my 270s of course)…which you definitely knew if you watch my Insta Stories.
To make things more exciting, Shopbop now carries Nobody Denim AND they're having a great sale now  through the 14th — 20% off orders under $500 and 25% off orders over $500 with code EVENT18 (includes full price and sale items!) 💃
MUSIC: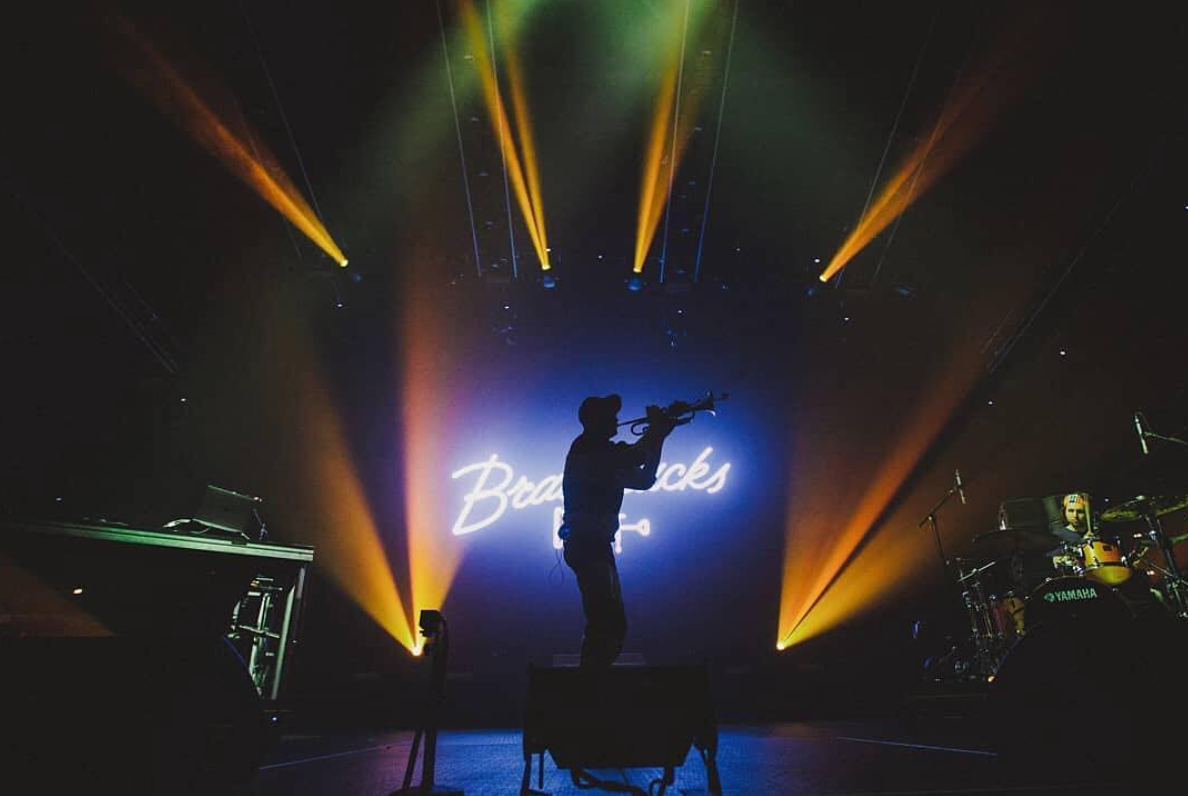 Been discovering a lot of great music lately (be sure to follow me on Spotify and check out my latest playlists — I'm typically making a new one every other month. SS18 is coming along quite nicely! 😎) Right now I cannot get enough of Brasstracks . It's to the point where I'm 100% positive they'll be in my top five most played artists on Spotify at the end of the year (you heard it here first). If you're not familiar, they're two super cool Brooklyn dudes — one DJs and plays the trumpet and the other plays the drums. Their music just gives me all the feels. I saw them last month at Lincoln Hall and I'm still not over it (don't think I ever will be). Give them a listen. You won't regret it.
Something I hope to see Brasstracks do one day, I cant stop watching Colors. Each video is a different artist performing in front of a solid color (the hues they choose are always on point…I decided my ideal job would be the person who pairs the artist and the color. Seriously, where do I submit my resume?) I've discovered some great music on there (including Sofi Tukker, who I now love and am seeing next month!) Warning: once you start watching you won't be able to stop! Other recommendations: Saba. Masego. Goldlink. Aminé.
FOOD:
I go out to eat way more often than I should. And if you need me, I'll likely be at Lonesome Rose (breakfast, lunch and / or dinner…and drinks, of course!) They have delicious tacos, queso, nachos, cocktails (so if you're on a diet, I don't recommend coming here) plus a super cute interior. I can't get enough of this place!
READS:
I'm going to be completely honest with you, I've never been much of a reader. Often embarrassed when I'd respond to "what are you reading right now?" with "Vogue.com" I decided I'm going to give reading a go. And hey…it's pretty cool! I just finished Creativity Inc (no, not the first book I've read as an adult…the third  😝). It's by Pixar President Ed Catmull and although it's not necessarily the point of the book, it gave me a whole new appreciation for Pixar movies. I always liked them but when he describes the movies they created and what really goes into making those films happen, it's truly fascinating. Besides how Pixar movies are made, you learn a lot about corporate culture, fostering creativity and effective practices in the workplace. It doesn't sound exciting but it's more about the psychology behind it all. And that's what I loved. And if you don't believe me, believe the New York Times (it is a best seller!)
—
That's all for this season, friends. Be sure to let me know what your vibing this spring in the comments!
Images via Instagram.
Lonesome Rose photo by Heather Talbert
SaveSave
You might want to check out...