When it comes to jewelry, I have my phases. Sometimes I'll be really into statement necklaces or big rings but right now (and by right now I mean for the past year or so) I've been doing the dainty thing — stacking lots of smaller jewelry instead of focusing on one or two larger pieces. I'm all for a statement, don't get me wrong, but you'd be surprised how practical this kind of jewelry is for this time of year…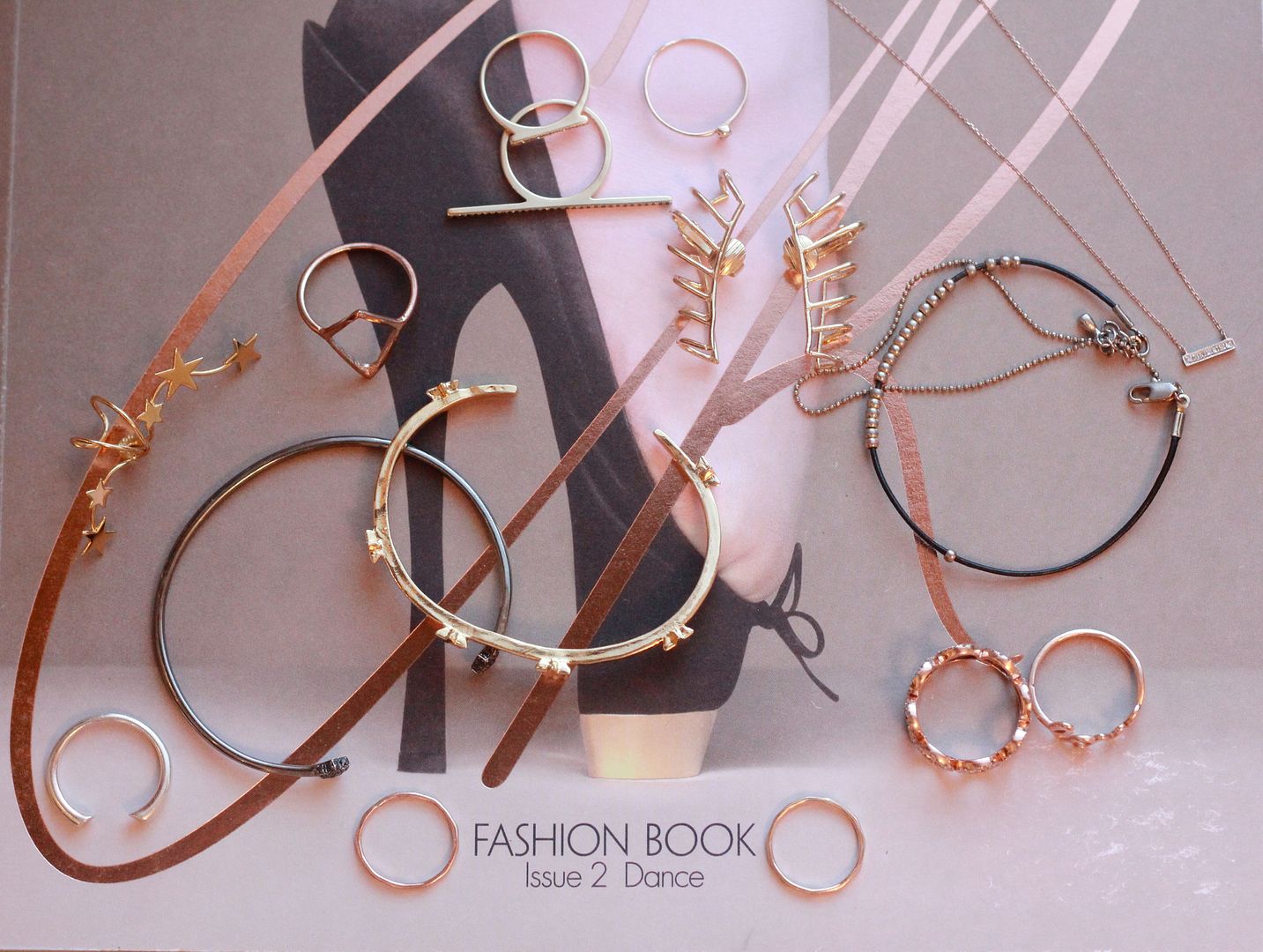 I realized last night when I was with a friend who was wearing a large (and freakin' awesome) Shourouk necklace. However, it was 90 degrees with 100% humidity (I may be exaggerating but there's a good chance I'm not) and of course, she was hot with all that necklace on her. Now when I think of what to wear when it's hot out, jewelry never comes to mind. I purposely wore loose shorts, a loose, tank, and a loose vest (see a pattern here?) last night but who would have thought practical summer jewelry was a thing? Well, my friends…it is. I'm not saying you can't stack your dainty jewels in any other season, but it seems to be the most practical for summer. Think about it — you may not realize fingers or wrists can sweat…but put on a couple of big rings and/or a cuff, step outside and you'll understand.
Although I may not seem like the most practical girl, I'm always thinking about practicality in the back of my head (unlike the woman I saw wearing $2500 Alaia shoes during that Nemo storm at fashion week last February…not so practical). So I thought I'd spread the word, show you some cool jewelry that you can wear alone or stack away, and maybe we'll all be a little less sweaty this summer. But probably not…have you been outside today?
And in case these don't cut it for you, you'll be able to find some stackable jewels from any of these designers: Dana Rebecca, Vale, Bing Bang, Jennifer Meyer, Gorjana, Tai, Iwona Ludyga, and anything from Catbird.
You might want to check out...