Ever wonder what it's really like to create a fashion line from scratch (pre-Instagram)? Or collaborate with one of the most nostalgic brands of all time? You're going to want to hear from Boy Meets Girl founder and creative director, Stacy Igel!
In a world of social media and "accidental entrepreneurs" Stacy is one of those people who knew since she was a kid that she wanted to be a fashion designer. She had her mind set on something and guess what? She did it (and did it well!) She started Boy Meets Girl in 2001 and never looked back. I actually went to her show the first or second time I ever attended NYFW and I remember really appreciating that she would go the extra mile (bringing in live music, etc). She always makes it feel like more than just a fashion show. Stacy was doing see now buy now before it was a thing (which we'll touch on in this episode). But what I really love about her brand is that philanthropy plays a big part (you'll just have to tune in to find out all the good that Stacy Igel is doing!)
Stacy is actually from Chicago (but has been living and designing in New York for quite a while) so it's extra special to have some Chicago love on Fashion Friends today! I don't want to give too much away but in this episode we'll be discussing the latest fashion news, including the ever changing landscape of both fashion week (and how Stacy keeps up) and retail (and what Stacy thinks is the future of the industry).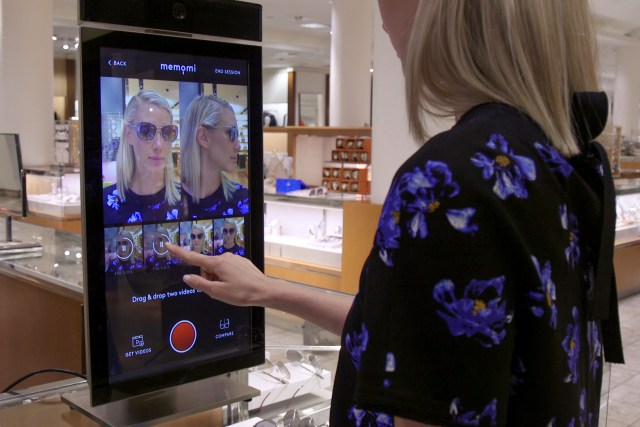 You'll also find out how Stacy got started, where she worked before she created Boy Meets Girl and how that helped shape her career, some of the biggest challenges of being a designer, advice for any aspiring designers and more!
You can listen below or on iTunes. If you're on iTunes, why don't you go ahead and subscribe to Fashion Friends while you're there? Or perhaps leave a review? And if you like what you hear, leave a comment (here or on iTunes!) I'd love to hear from you.
Podcast: Play in new window | Download | Embed
Subscribe: Apple Podcasts | Android | RSS
SHOW NOTES:
Hilfiger to Create Fashion Carnival on Pier 16 at South Street Seaport
Neiman Marcus Launches High-Tech Sunglass Try-on Mirror
Study: Getting Millennials to Spend Requires Deeper Understanding of Them
Boy Meets Girl x Care Bears
Wisconsin Idea Alumni Award
Boy Meets Girl Limited Edition
Clothing For A Cause
Boy Meets Girl
Photo Credit: Amanda de Cadenet
Image via WWD