Remember that time I wore a dress? Well, it's happening again. But this time, I got my fancy flats.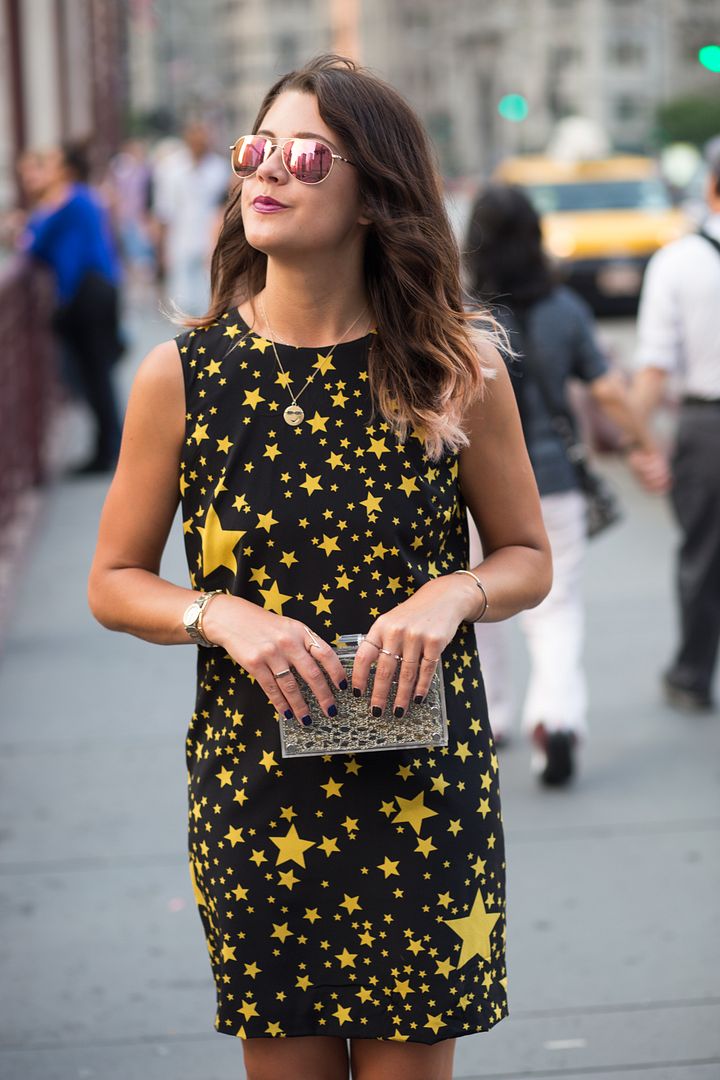 These photos were taken earlier this week along the river walk. It can get a little touristy over there, but the views are totally worth it. Besides, I pride myself on being an expert at dodging tourists (I don't have many talents but that happens to be one of them).
But let's get back to that starry afternoon…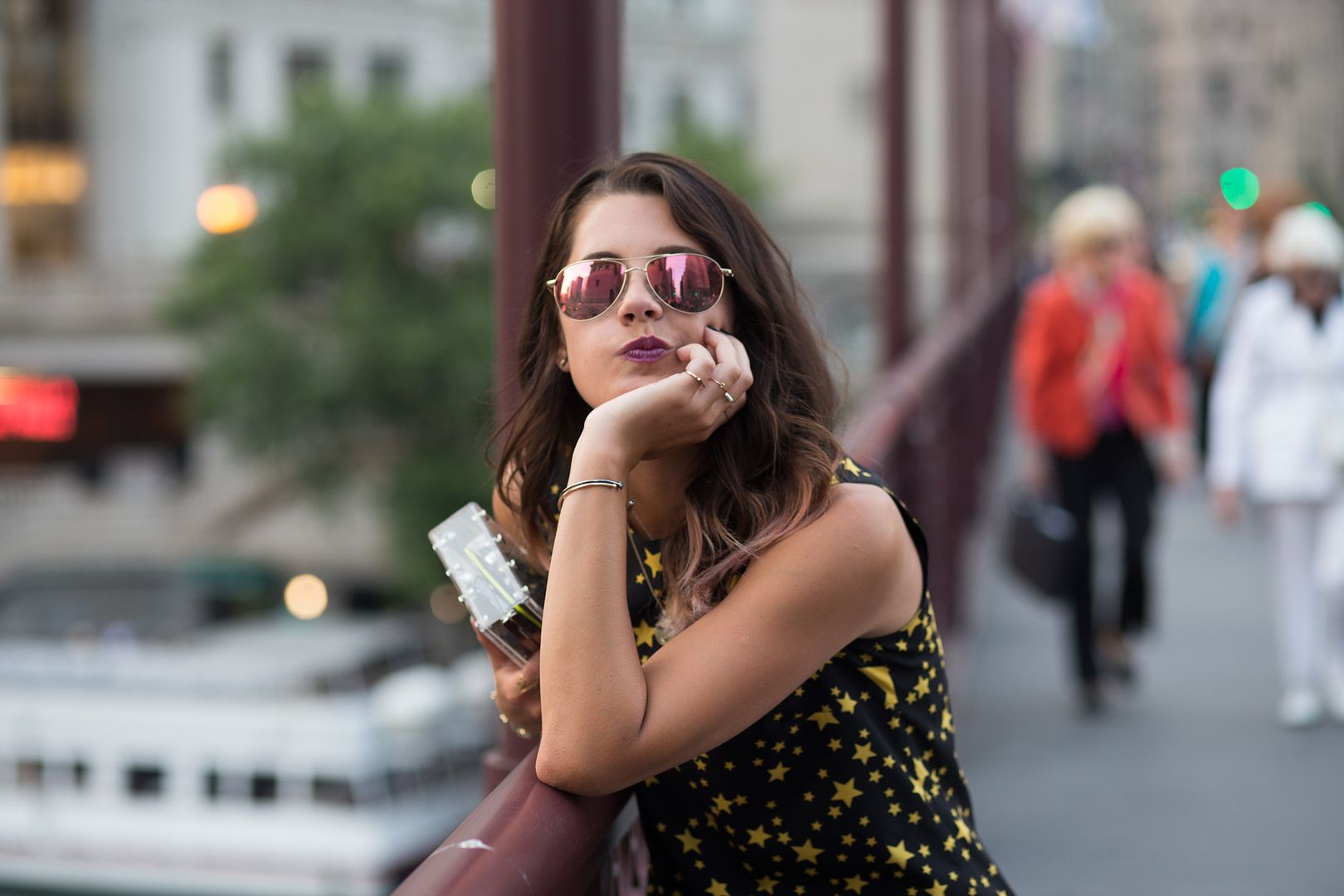 WHAT (am I wearing):
Dress: Dolce & Gabbana. Shoes: Charlotte Olympia. Bag: Johanna Ho (via Von Z). Rings: Dana Rebecca, Iwona Ludyga, Vale, Jennifer Fisher. Bracelets: Dana Rebecca, Bing Bang NYC. Sunglasses: Oliver Peoples. Necklace: Alison Lou.

WHY (am I wearing it):
As I mentioned the last time I wore a dress, unless I have to go to something super fancy I rarely wear a dress in a "dressed up way." I find it to be more of a challenge to make a dress look more casual (with the exception of a cotton sundress of course) and because I love a good fashion challenge I thought I'd swap out my heels for some velvet flats. I was hesitant to do this at first because I didn't want to appear to be too Alexa Chung-esque (the master of wearing a dress with flats…not even trying to top that) but I think the aviators and the purple lips give the look a different vibe. The decision I had the most difficulty making for this outfit was surprisingly the bag. That's usually the easiest thing for me to decide on but with yellow in my dress and purple on my lips, I didn't want to bring in another color. Plus, the gold in my shoes and the sunglasses eliminated the option of a metallic bag and a black bag looked too dark against the black dress. So, what's a girl to do? Go lucite. Ah, but of course!
WHERE (can you get the look):
You might want to check out...