Whenever I come across something cool and unique, I have to share it with you guys…but even better when this cool and unique thing is MADE in Chicago! Let me introduce you to State Optical and its owner (this month's CCF Loves!) Scott Shapiro.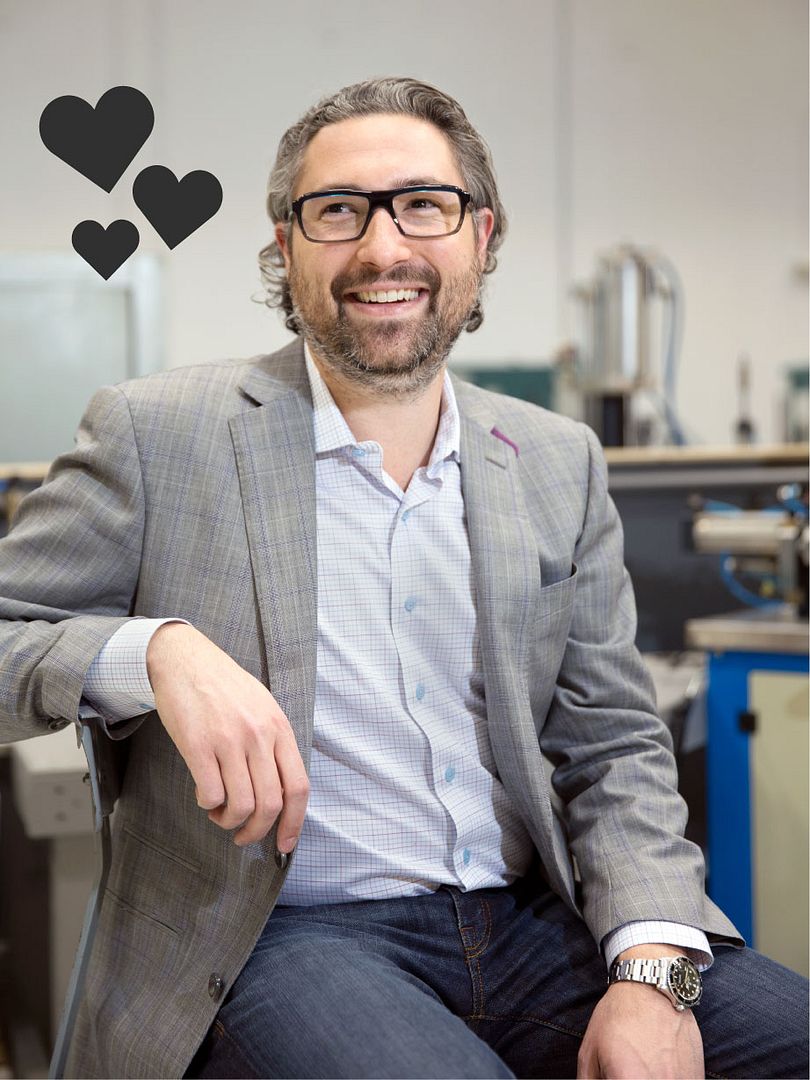 It's no surprise that I am addicted to eyewear (specifically sunglasses…I do wear them in almost every WWW post). I've always had a thing for them and because of that, I'm constantly looking for new brands. I just discovered State Optical who is doing something super rare (and rad) in the eyewear biz. There are virtually no eyewear brands made in the US, as the equipment to do so doesn't really exist here…but Scott wanted to find a way to make it happen (and in his hometown). Although it wasn't the easy way to do things, he found the equipment and the right people to make his eyewear and State Optical was born. Chic styles, locally made in high quality materials…what more do you need? Well I can tell you what more you need…you need to get to know State Optical founder Scott Shapiro. So let's do that!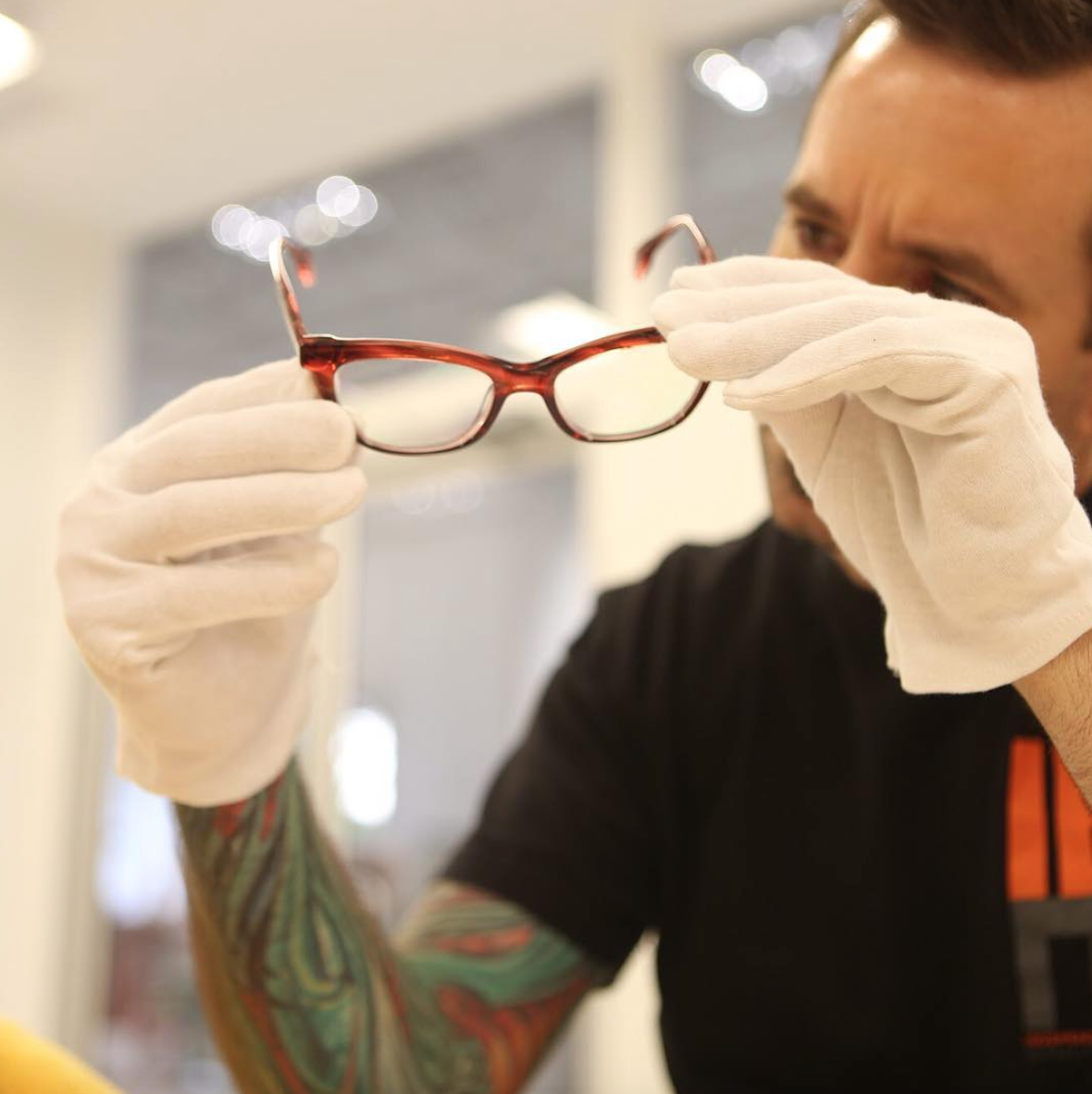 Why Chicago?
Chicago to me is the perfect balance between cultural sophistication and blue collar grit. For a brand like STATE, it's the perfect home. Chicago is also an ideal size. It's large enough to be a relevant, international city; yet small enough to maintain its own unique identity. Most importantly it's my hometown, and I've lived in enough other places to know that while you can have a home anywhere, but you can only have one hometown. So I guess I'm biased when I say it's my favorite city in the world.
Top 3 favorite things to do in the city?
I love the architecture boat cruises. I've taken a variety of them 5 times or so, and I still learn new things every time. Easily my favorite "touristy" thing to do. I can always take people from out of town on a boat cruise and never get bored.
When it's late at night, and I'm with a group of people who aren't ready for bed but are tired of being in bars, that's my time try and talk everyone into hitting Lincoln Karaoke on the north side. It's usually not that difficult. There is nothing more foolish or more fun. They have a full bar, they serve fried bacon, and they're open later than you can probably stay up. The people there are unbelievably friendly and accommodating, and they don't mind letting you get a little rowdy. It's basically like heaven. For the record, I love music, but I don't love karaoke. The great thing about Lincoln Karaoke is it's all private rooms, and each room has 4 or 5 microphones, so for us it's usually a sing along…or more like a scream-along depending on how the drinks are flowing.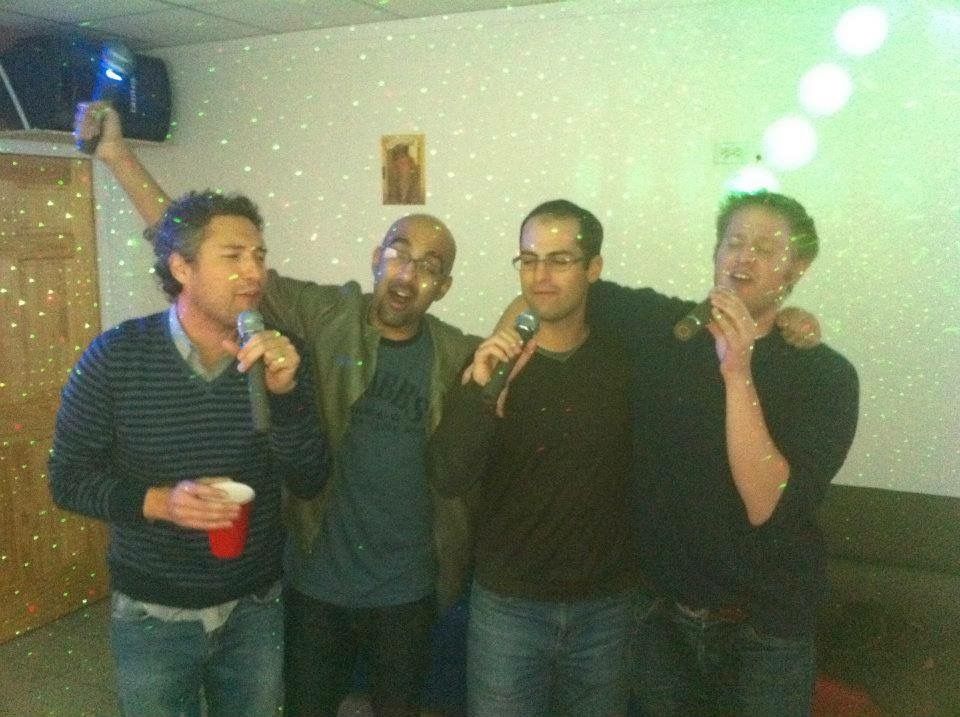 I could never have a list of my favorite things to do in Chicago without mentioning Wrigley Field. I literally grew up visiting Wrigley, and it holds so many special memories. What makes it really remarkable to me is that so many people that sit around me at the games share those same memories. It's such a cool experience. It's also a significant piece of American sports history that sits right in the heart of our city, and oh by the way, you can also watch baseball and drink a beer there.
What's the most memorable moment in your career so far?
My most memorable moment was easily the day we introduced STATE to the eyewear world at Vision Expo West in Las Vegas. That's the first time anyone from outside our company saw any of the product we were producing here in Chicago. I was really nervous leading into that show. I knew the quality of craftsmanship and design we were producing was outstanding, but I couldn't know for certain what the retailers and experts would say. Thankfully, they felt the same way, and our booth was mobbed all weekend. What made the experience really memorable was that my wife Amanda and our (at that time) 4 month old son Alan were with me. I have a picture of the three of us standing in front of that booth that I'll cherish forever.
Any advice for those looking to get into the eyewear business?
The eyewear industry is a weird world, especially for designers. The average consumer can't name one actual eyewear designer. They can name brands, but they can't name one real person whose job it is to design eyewear. The vast majority of eyewear designers do their work "behind a curtain", designing for other brand names. To make matters more complicated, to my knowledge there is no school that specifically teaches eyewear design, which is a shame, because it is a very complex process. The best advice I can give is to get a degree in some kind of product design or product engineering. Make sure you learn to design in three dimensions. Then, seek out a small eyewear company like ours. There are a lot of them out there right now. In most cases they'll be able to teach you the specifics of the eyewear market, provided you have the raw design/engineering skills.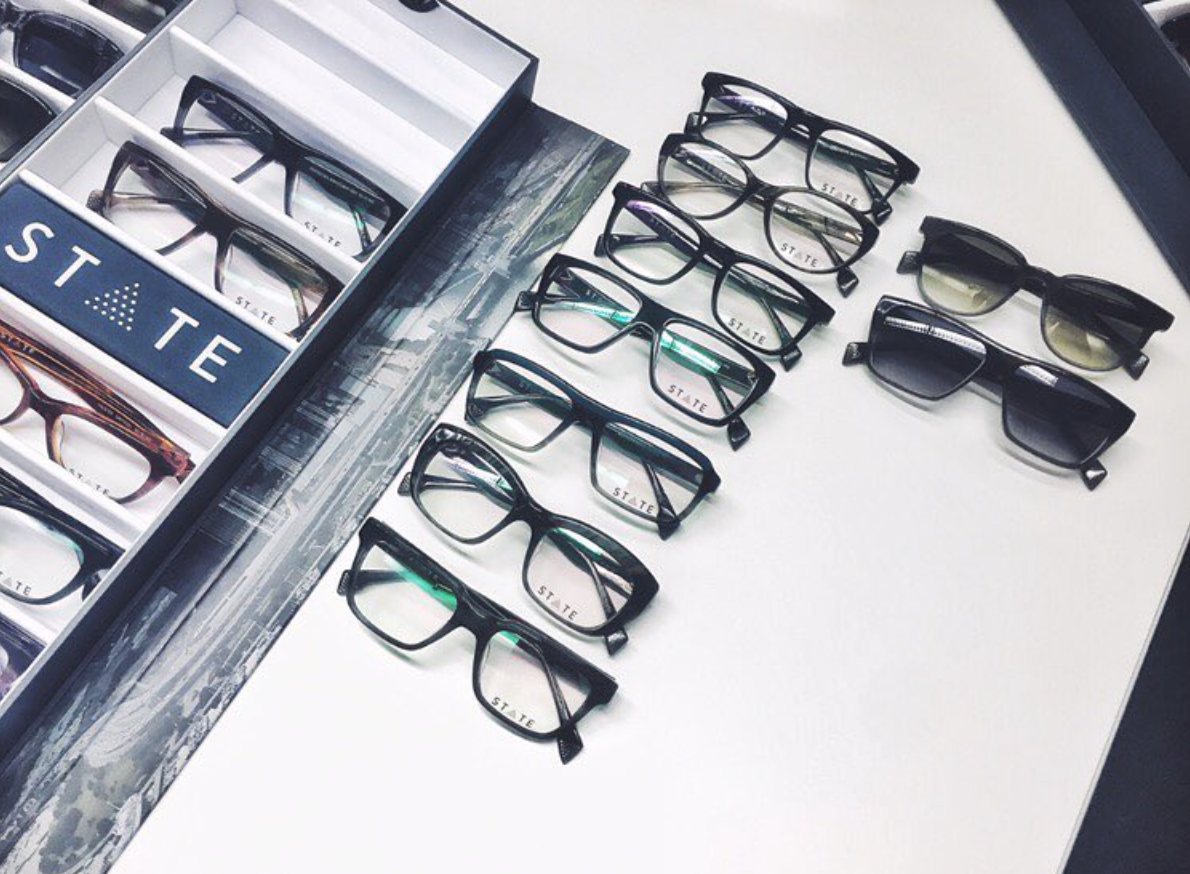 Do you have a favorite celebrity eyewear moment?
When it comes to celebrity eyewear, there is nothing more iconic and more characterizing than John Lennon's round metal frames. They were a part of him. Same with Steve Jobs' rimless rounds. That said, my personal favorite celebrity eyewear was worn by Kurt Cobain. He almost always wore large women's sunglasses. In eyewear fashion, it's very common for women to wear styles that were designed for men. It's much less common for men to wear frames meant for women, and yet he did it constantly, and never looked feminine. It was so counter to his raw, angsty music and personality and yet I think it gave you a real peak into his playful and taunting rejection of cultural norms, particularly gender expectations. He loathed the notion of homophobia, and these frames were an open and aggressive invitation for anyone to question his sexual identity. In my opinion, that's when eyewear is at its best. When it gives you a glimpse into the wearer's personality that you wouldn't see through the rest of his/her wardrobe choices; a part of them that's unique and otherwise hidden.
Be sure to check out State Optical and let me know your favorite style in the comments!
You might want to check out...