With fashion month starting this week, I thought it was appropriate to discuss the one thing that brings all fashion week street style together — statement pieces. It's rare to come across an image from this fashion-filled month that doesn't have at least one stand out item so why not talk about it?
Speaking of fashion week, I wanted to take this opportunity to pull an Amanda Bynes on you (it's not what you think — I have a decent driving record and I don't plan on wearing a wig any time in the near future), I'm taking an early retirement from fashion…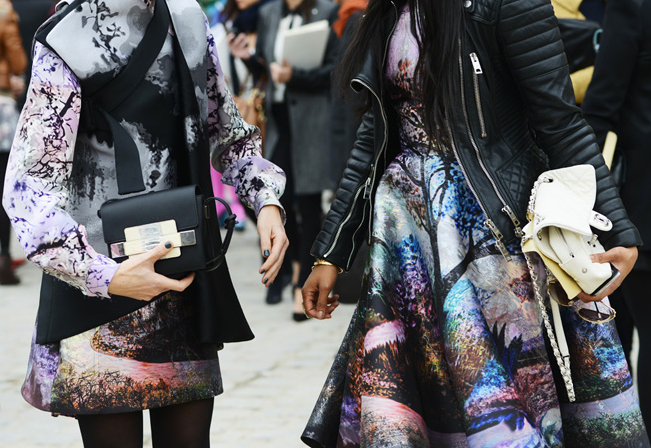 That is New York Fashion Week. After 6 seasons of covering the shows, I decided to take a little break. Not saying it's a permanent thing but because I leave for London and Paris next week, I thought adding a New York trip would be a little much. So now that that's out of the way, let's get to it.
My general rule of thumb for a statement piece is that you should only wear one at a time. Some people can get away with more (and you can get away with pretty much anything during fashion week) but when I get dressed, I typically stick with one stand out piece. Now what's great about statement pieces is that they can be interpreted in so many different ways. You don't necessarily need a multicolor fur coat or a crazy $6,000 pair of shoes to get the job done. Sometimes a simple black cape (helps if it's leather trim) or even a pair of sneakers can be a statement on their own. It all just depends on how you style the look.
Although many of these break my rule of one statement piece at a time, these were some of my favorite statement-worthy Tommy Ton snaps from last fashion week.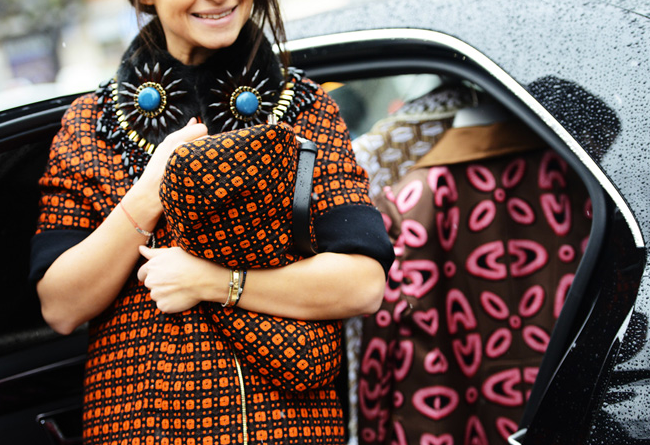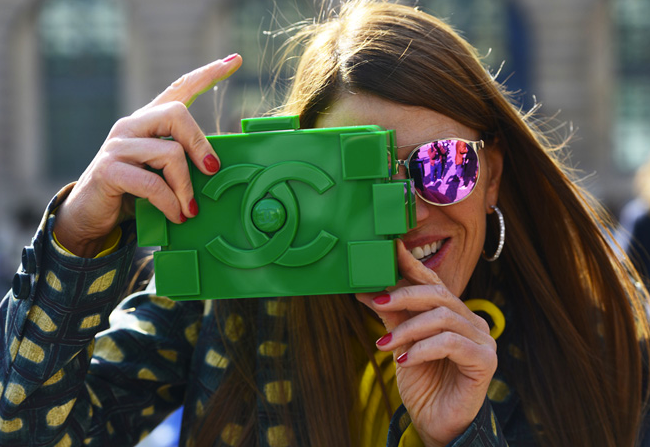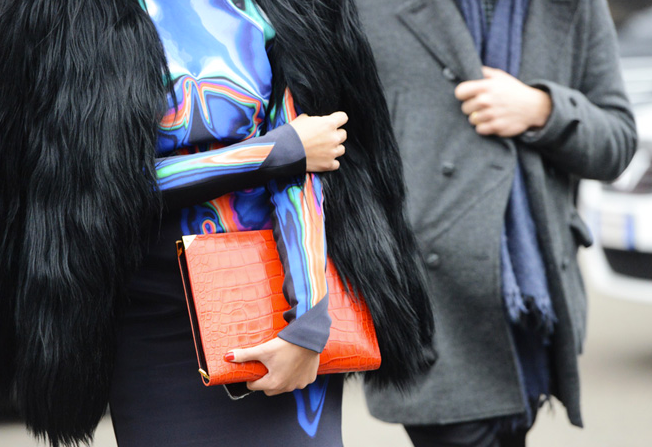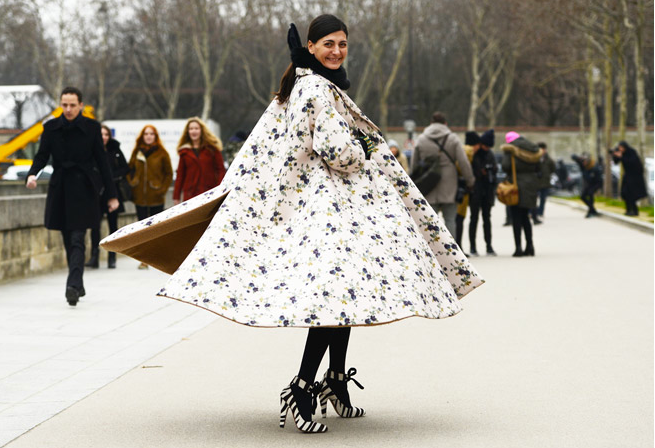 This one of Giovanna Battaglia in that Rochas coat is my absolute favorite. During a non fashion week time, she'd probably wear it with simpler shoes but this coat is just everything. But of course Rochas coats and Chanel lego bags aren't exactly the most attainable things so I thought I'd do my own research and find some of my favorite statement pieces available right now. From colors and prints to metallics and neutrals, every price point, all types of items…everyone can make a statement. It's this easy.

Images via Style.com