Some people are shoe addicts, others are bag addicts…I, however, am addicted to sunglasses. It's something that started when I learned how to drive. I found myself heading to Nordstrom every weekend immediately following me passing my drivers test. Not sure what got into me (or how I passed that test in the first place) but it's something that never left. Although that started with those awfully small oval sunglasses that no one remotely stylish has worn since 2004, it evolved into something more…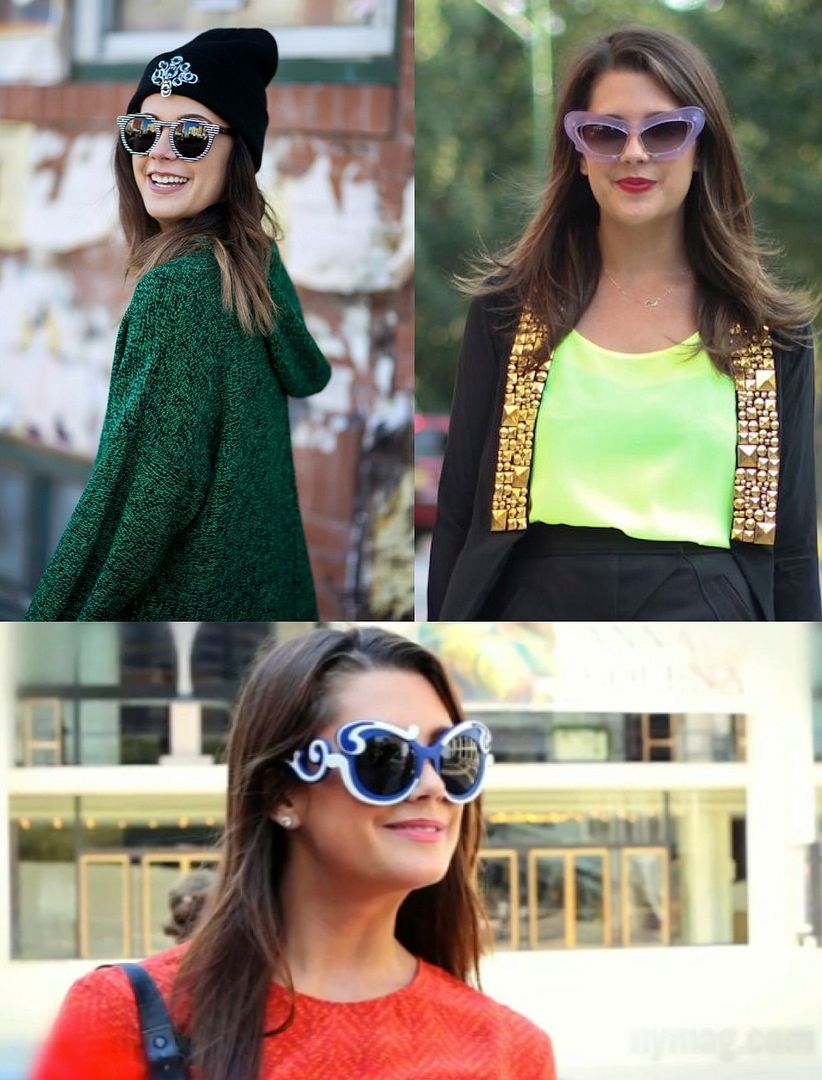 Granted, sunglasses themselves have come a long way in the last 9 years (did you ever think you'd see such a thing as Jeremy Scott x Linda Farrow?) and of course, so has my style. Why I'm so drawn to statement sunglasses is unlike statement shoes (which I am a huge fan of as well), you can actually wear them. Some are a little crazy, I realize, but it's better than falling on your ass from 6 inch heels with no platform…and in that case, those shoes are best left on a shelf looking pretty.
Now statement sunglasses can be in a variety of different categories. You can have a fairly simple silhouette with just a bright color, a funky shape unlike none you've ever seen before, or just an extreme cat-eye. No matter what you're style is, everyone can use at least one pair of statement sunglasses in their life. It makes getting dressed so much easier. You can wear the simplest outfit, and just let your sunnies do the talking. You see…

Bottom collage image via The Cut…even though I totally screen captured it from a video

You might want to check out...