I love street art and [I'm sure you're probably sick of hearing that] I'm obsessed with weird t-shirts. So put them together and you get…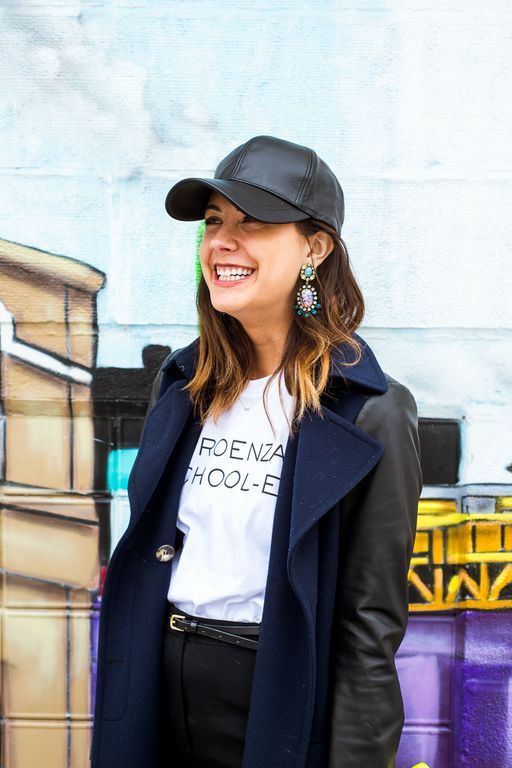 Throw in a leather baseball hat…and you have ChiCityFashion GOLD.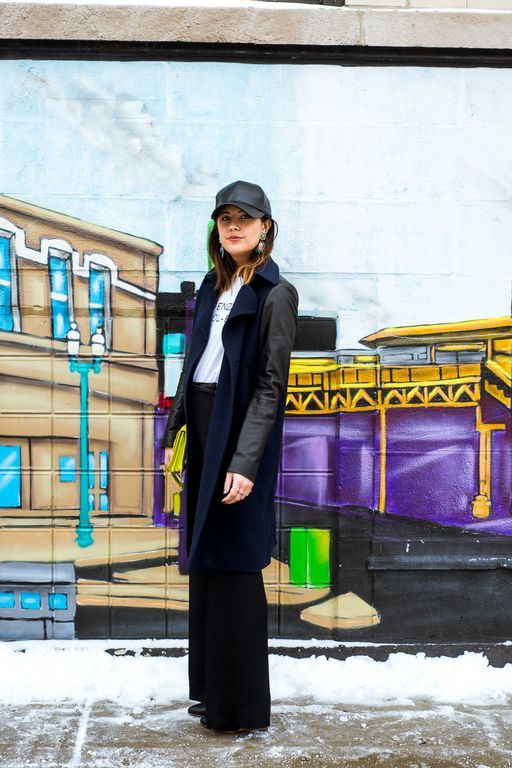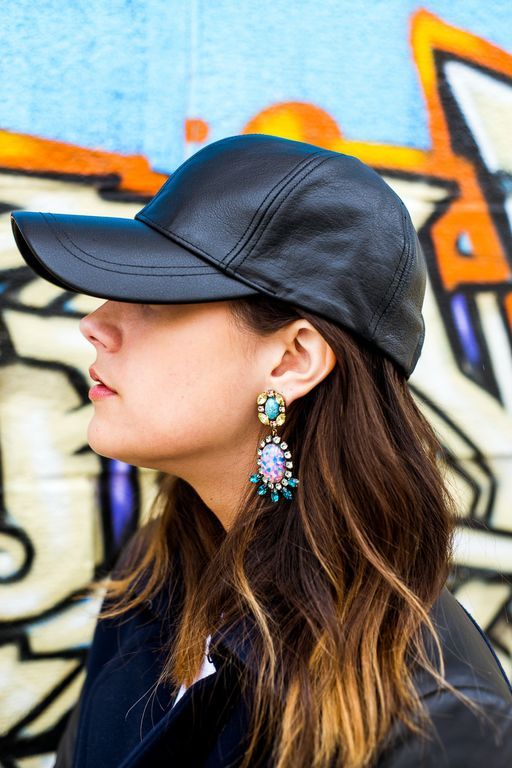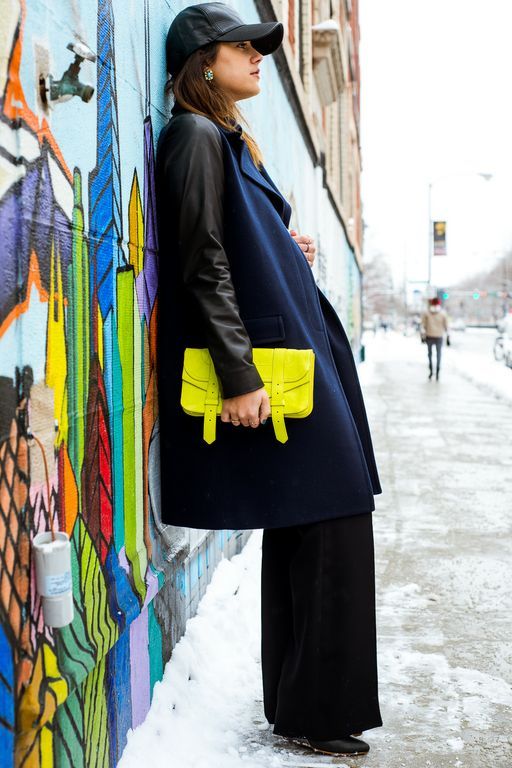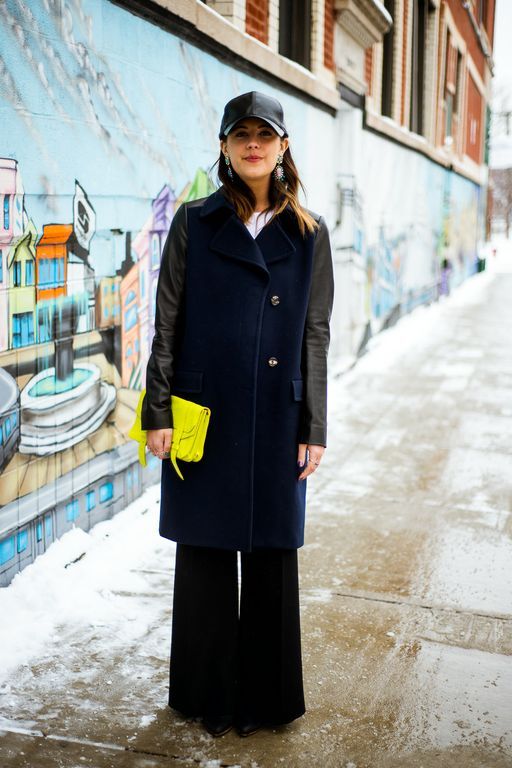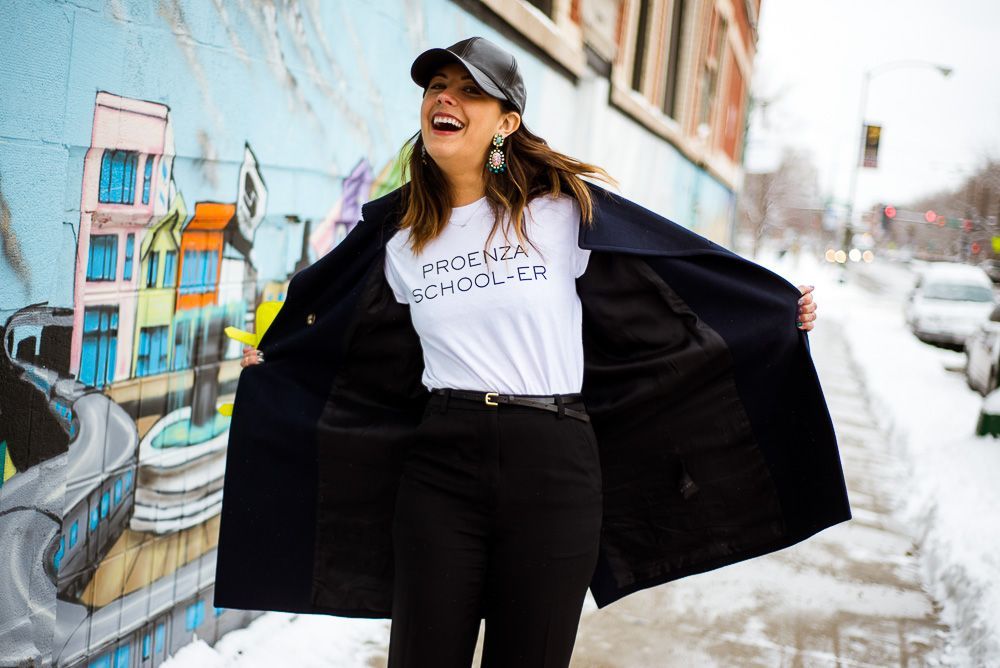 Whoa, hey there.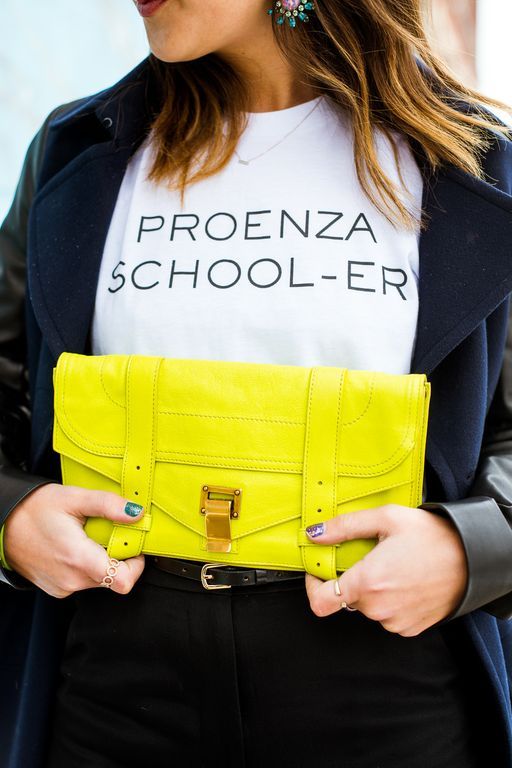 WHAT (am I wearing)
Coat: Barneys New York. Shirt: ME (seriously). Pants: 3.1 Phillip Lim. Boots: Margiela x H&M. Bag: Proenza Schouler. Bracelet: Valentino. Rings: Jules, Dana Rebecca, Iwona Ludyga, Vale. Earrings: DANNIJO.

WHY (am I wearing it):
If COI can do Giraunchy and Brian Lichtenberg can do Homies, then why can't I do Proenza School-er? Oh wait, I can. I love t-shirts, so I decided to make one (meaning design some text and get it printed…I have zero idea how to sew). And because I thought it would be ironic and fun (similar to this Instagram), a Proenza bag was a must. Something a little unexpected you may notice are the earrings. I never wear anything that dangles from my ears so these DANNIJOs are kind of a big deal for me. I wanted something new to wear for their presentation and after a trip to space519 earlier in the week, I chose these. Sometimes it's fun to take a fashion challenge. This week, it was me vs. earrings…and I won.
WHERE (can you get it):
You might want to check out...