Most people have the same concerns when it comes to working from home: getting easily distracted, not leaving your apartment, and when it comes to the creative industry, being uninspired. Well thankfully there's nothing good on TV during the day, I tend to have plenty of meetings and events, and I've figured out a way to WERK from home.
So for those of you who are in the same boat (whether you're in fashion or not) or those thinking about making the switch…I want to show you how you can WERK from home. It's much more fun. I promise.
I'm not saying my office is for everyone and I realize not every person has a spare room to convert into an office, but there are little things you can add to your living space to make it an inspiring, functioning work place.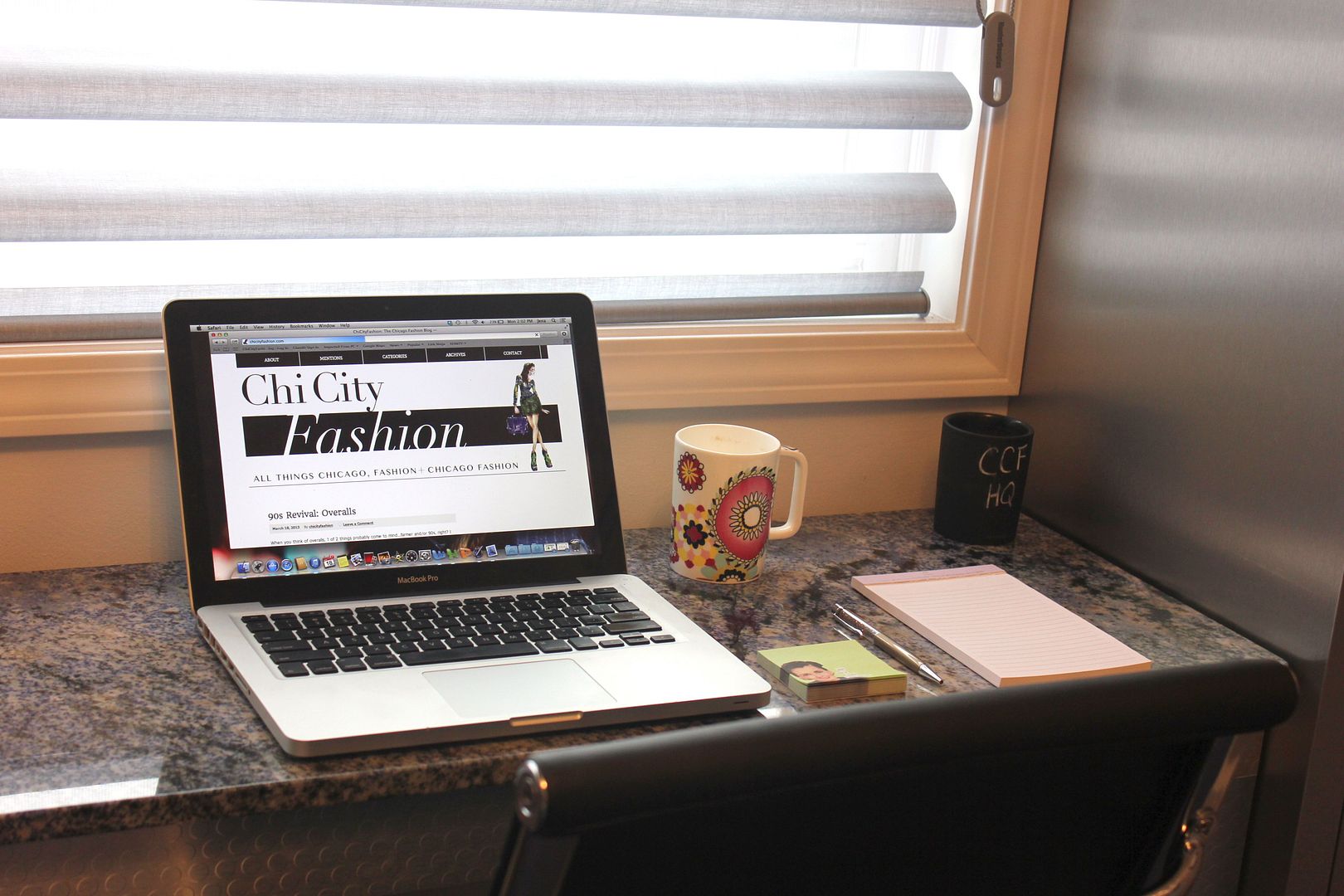 Starting small, a stylish notebook or notepad always makes jotting things down more fun. Although I'm at a computer most of the day, I'm always writing down random things that I could easily type…but I don't. I found those quirky sticky notes (from the first photo) at a local boutique last year. Such an upgrade from Post-its, right? And after I've been Starbucks-free for a good 5 months now, a nice mug is a must. I'm pretty partial towards Missoni but Jonathan Adler has some great options as well. And to get the creative juices flowing a little more, a good candle goes a long way. Who knows…maybe this blog post only happened because I lit my Diptyque?
When it comes to foreign or independent magazines, I'm kind of a hoarder. I can throw away an American Vogue any day (unless it's a September issue…then it usually takes me a few months) but I can't seem to toss the French Vogue from 2 years ago. They're always cool to look back on and because they're not easy to find in Chicago, I feel it's necessary to keep them all!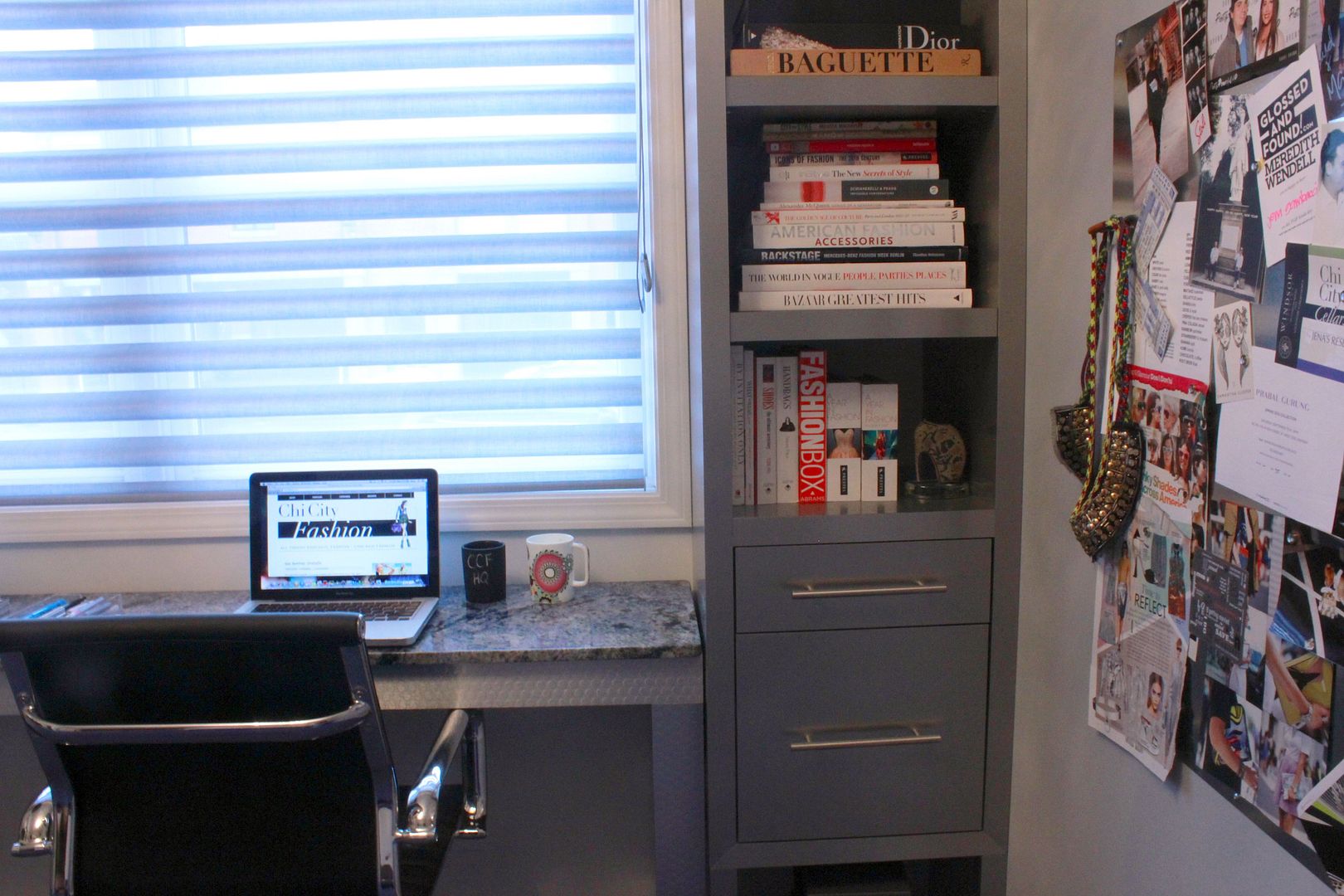 Along with magazines, my ever-growing collection of coffee table books (mostly in the fashion category) are a go-to when looking for inspiration. They also happen to be a great way to spruce up your space. Whether stacked on a shelf, on a table or at your desk…they make for great reading material and a stylish accent to any room.
I also highly recommend getting a real life Pinterest board (which in my case is really just a piece of metal with magnets…a cork board will also suffice). I mean, what else am I supposed to do with old fashion week invites and Polaroids?
So if you're looking to WERK from home (and not just work from home) then look no further…