Whether you have an addiction to subscription (AKA you're signed up for every club that includes the phrase "of the month") or you're not all that into receiving packages on the regular, I think you're going to find something you like in today's post.
Sephora just announced that they'll be getting to the subscription beauty box business (like we need more). Play! By Sephora is currently testing in a few US cities but will expand nationwide come 2016. Now I've never signed up for a beauty box before. I love the idea, but one of the perks of my job is that I get a decent amount of free beauty products…and not only do I frequently run out of room for them, I don't see a point in spending any amount of money monthly to just acquire even more beauty products. Now I'm not complaining about this. I just want you to know why I'm not signed up to receive a box of beauty every month. HOWEVER, I did some research to find out some more information about these subscription services, as there's way more than just Birchbox and Glossybox (although they seem to be the top companies in this category). If you want to step up your beauty routine, I promise there's a box for you. Just see for yourself.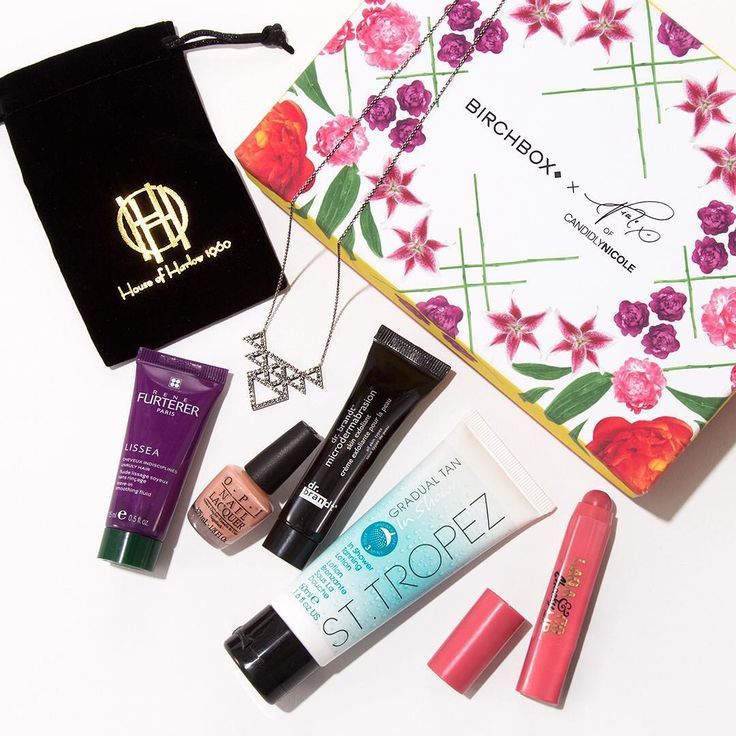 Birchbox ($10 a month)
I think we're all quite familiar with Birchbox at this point (and if you're not / you are and you're obsessed, you should check them out in Chicago this weekend) — it's a monthly delivery of personalized samples of various types of beauty products. And if you end up liking those products you can buy the full sized versions straight from their site. There's a mens box too for the guys who actually care about this stuff. And they've done some cool collabs like with Nicole Richie, Mad Men, and GOOP to name a few.
Glossybox ($21 a month)
Definitely on the higher end of these subscription services, Glossybox sends you five surprise beauty products each month. Because it's a little more expensive, the brands they carry are all in the luxury category. Now I understand why I loved their collaboration with Net-a-Porter so much…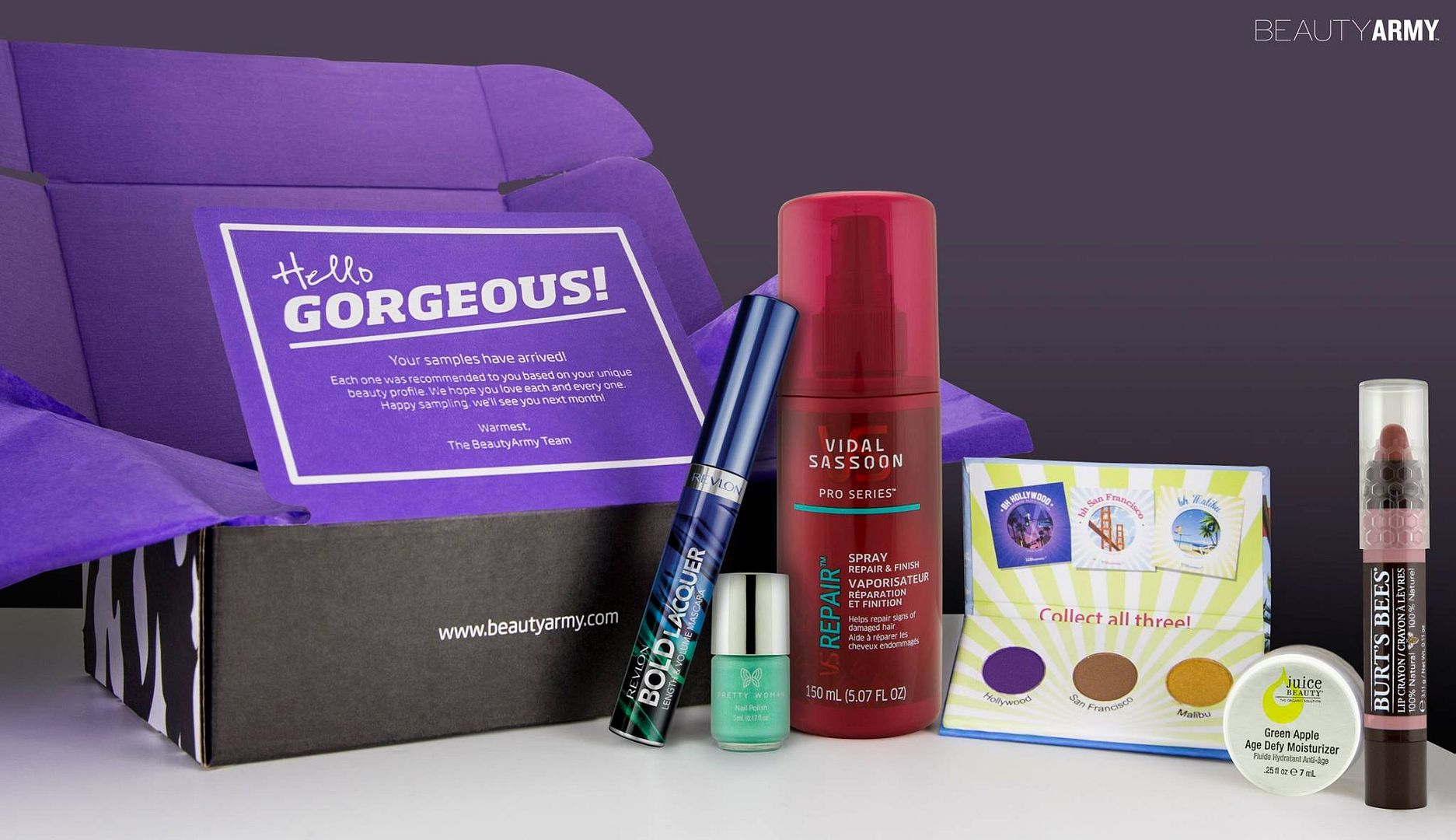 BeautyArmy ($12 a month)
Not only do you take a personalization "quiz" when you first sign up (hair / skin color, etc.) you can also select your specific concerns (acne, fine lines, dry hair, etc.) which I think is a helpful feature. And like Glossybox, if you end up liking any of these products you can find links for where to buy them (but you just don't purchase directly from their site, like Birchbox).
Ipsy ($10 a month)
This one is the most similar to Birchbox (with regards to price, types of products, etc.) but instead of a box each month, the products come in different makeup bag with a fun design. Plus you can get members only discounts on full-size products once you sign up. Not a bad deal…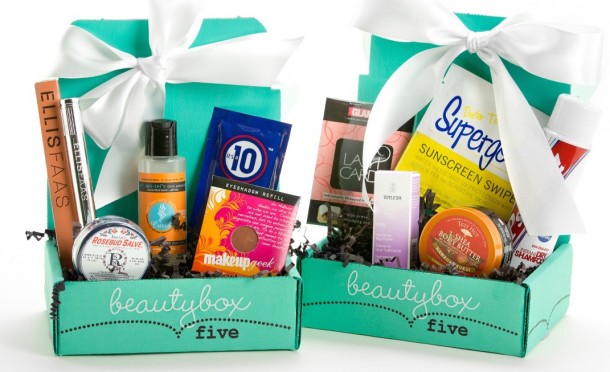 Beauty Box 5 ($12 a month)
If you literally like to try it all (at least in the beauty department) this is the box for you. Beauty Box 5 sends a mix of luxury, drugstore, eco-friendly and vegan products for you to try each month. When it comes to variety, this one's definitely the winner.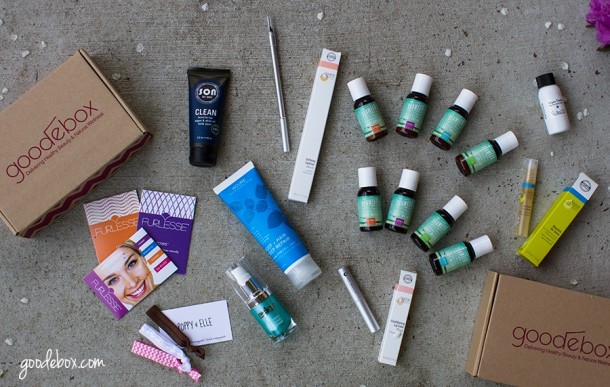 Goodebox ($18-$21 a month)
Now if you are a little more specific with your beauty preferences (as in you're like me and dig the whole organic thing), give this box a shot. They not only send you travel sized natural beauty products each month but they also sometimes include things in the health / wellness categories (like supplements, etc). Sounds right up my alley!
Play! By Sephora ($10 a month)
Unrelated to Play Comme Des Garcons, I already briefly talked about Sephora's new beauty box. You should also know there's a different theme every month (the first is "Uncover the Essentials" and October's is skincare). There's also a Spotify playlist included in each box (get it? PLAY!) With so many subscription services out there right now, you have to find a way to differentiate yourself. And although it's not much, a Spotify playlist is a nice touch.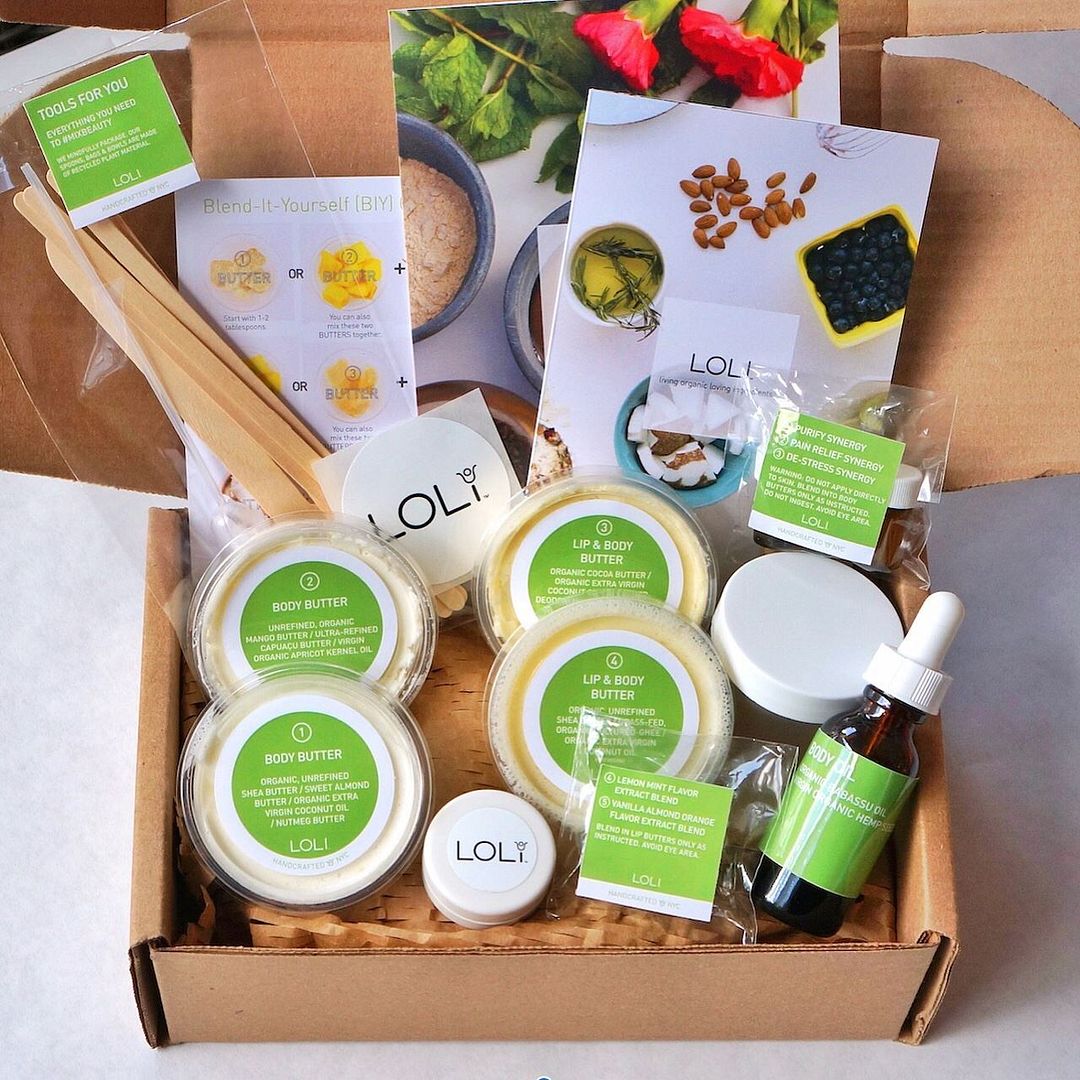 LOLI ($35-$38 a month)
These guys are doing something quite different in the beauty box industry. Instead of sending you full size or samples of beauty products each month, they send you the ingredients to make your own. It includes you natural, food-grade ingredients, along with the recipes, and you can get your DIY on. I'm dying to try this, as I like my beauty products to be as fresh as my food (which is not easy to pull off) but I'm not exactly the most DIY-savvy. So I'll keep you posted on this one.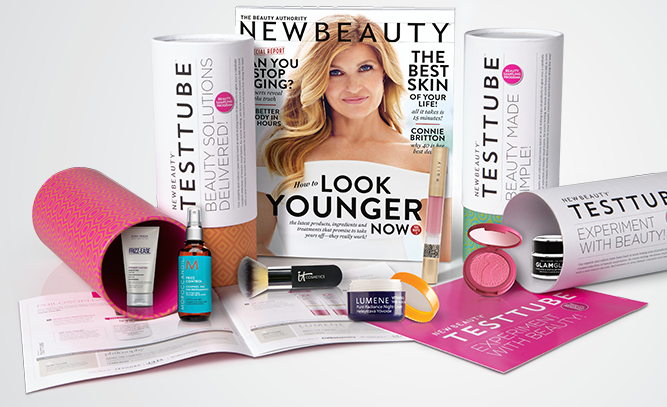 New Beauty Test Tube ($29.95 every other month)
If you've ever picked up New Beauty magazine and are currently wondering if this is one in the same…you are correct. Test Tube subscribers (sounds so weird, doesn't it?) receive a "tube" every other month with beauty products chosen by New Beauty Editors. You'll also get a subscription to the magazine (which is delivered quarterly). On top of that, they send you video emails demonstrating optimal ways to use the products. Although this is the most expensive one on the list, it seems like you really get the most bang for you buck. I also like the idea of receiving these every other month, rather than every month. If you're changing your beauty products that often, it doesn't really give your skin a chance to figure out what's actually working and what isn't. You feel me?
—
I'm sure there's a ton of other beauty subscription boxes out there but these seem to be the top players. So which one(s) have you tried? Any I didn't include on this list that I should know about? TELL ME ABOUT YOUR ADDICTION TO SUBSCRIPTION (or lack there of). Honestly I thought the subscription model was on its way out (onDemand is in — Uber, Postmates, DryV, Parche, Drizly, etc.) but I guess I was wrong!
Images via Facebook
You might want to check out...