LSD is the new LBD (no, not the drug and not the street)…and I think it's the perfect time for a little suede dress, don't you?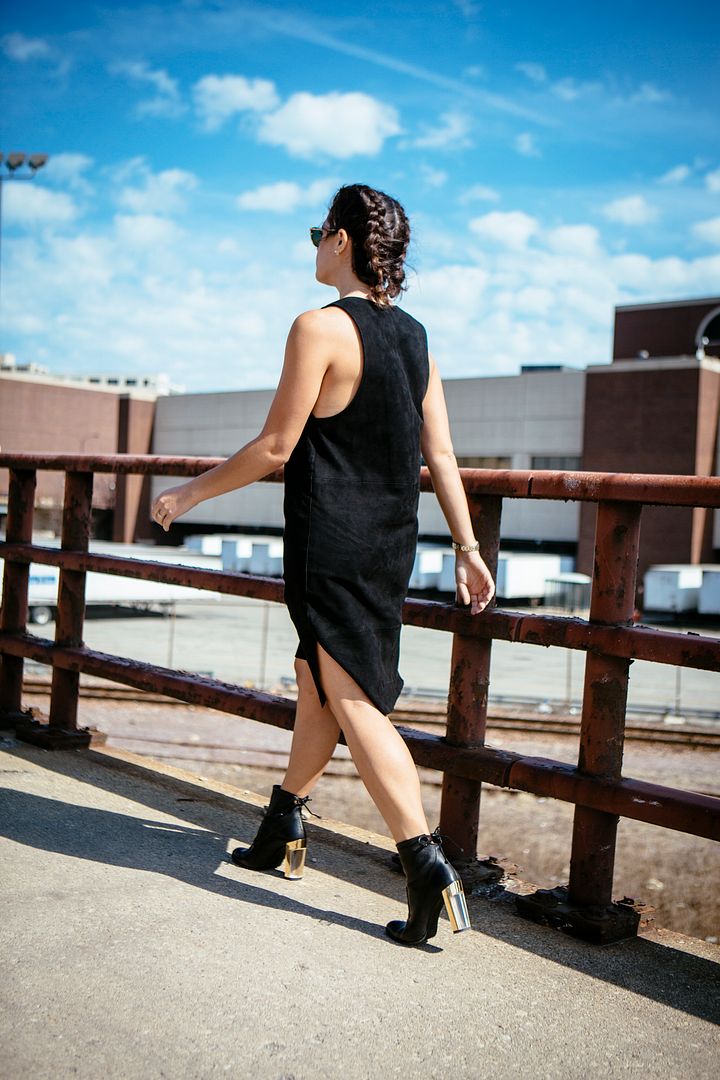 It's not technically spring but we're definitely in the mood for it (and some days, it actually feels like spring!) So for this awkward time of year, this outfit isn't such a bad idea…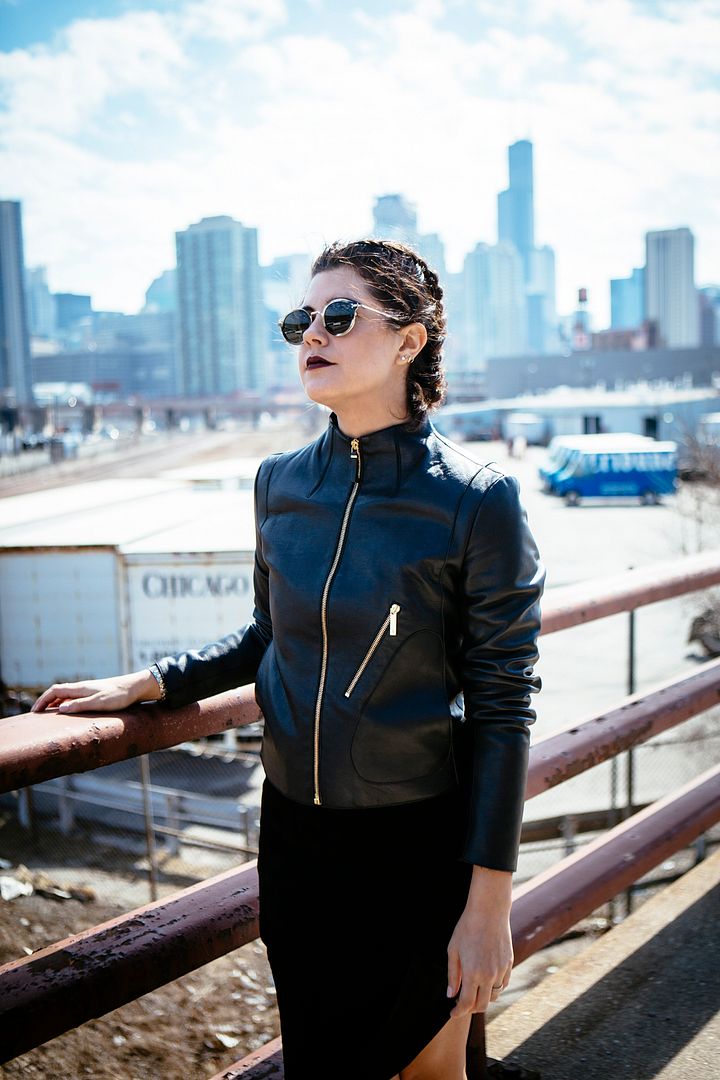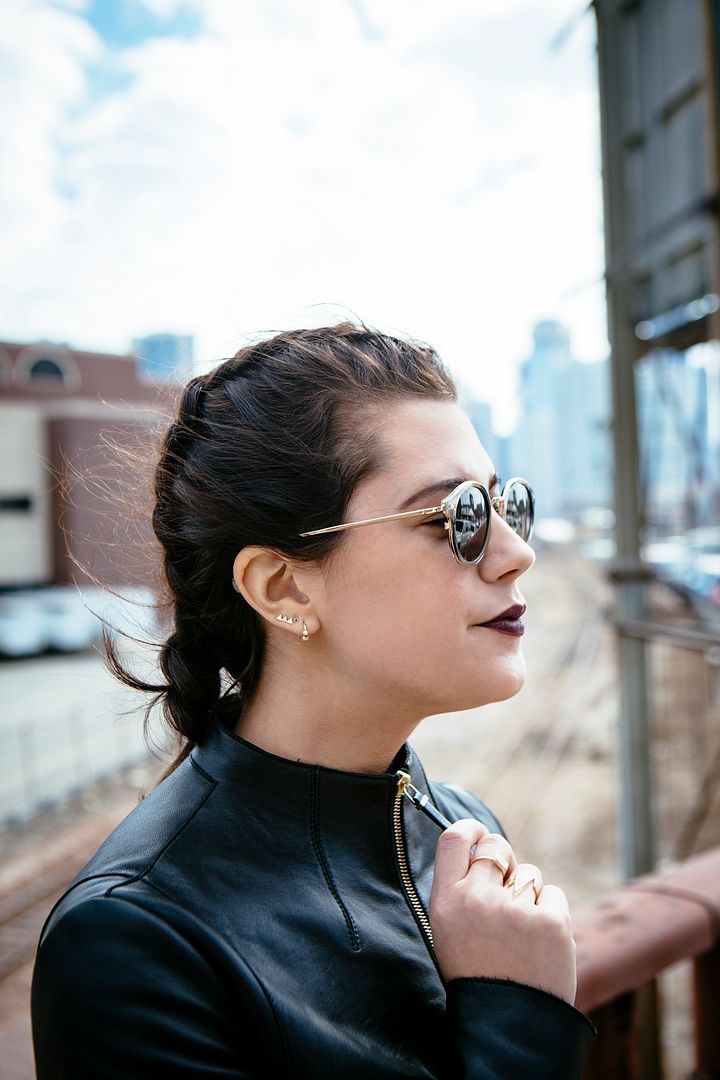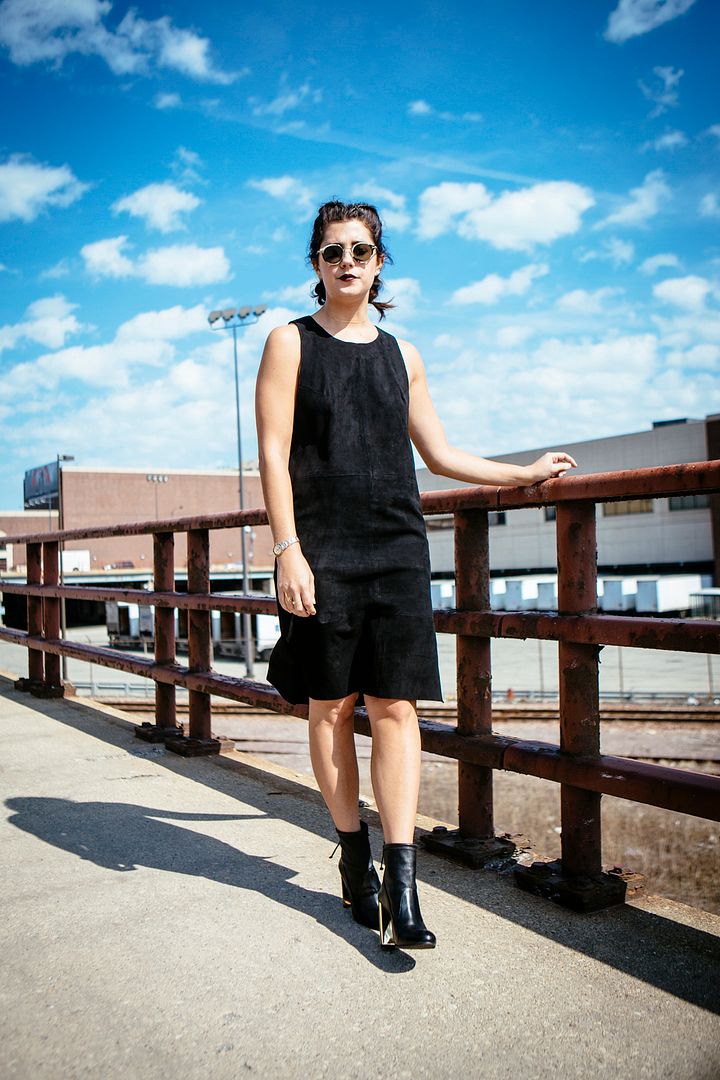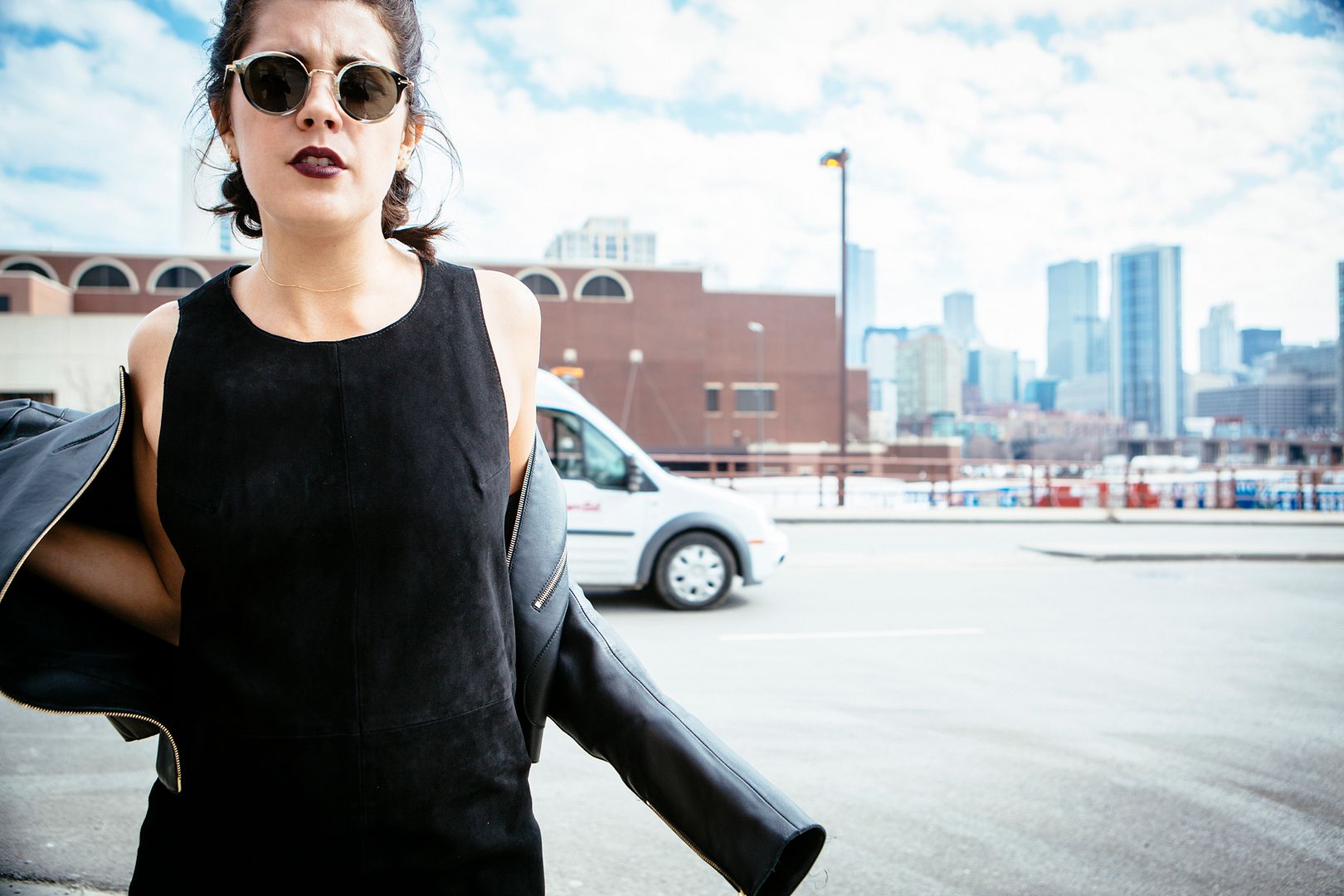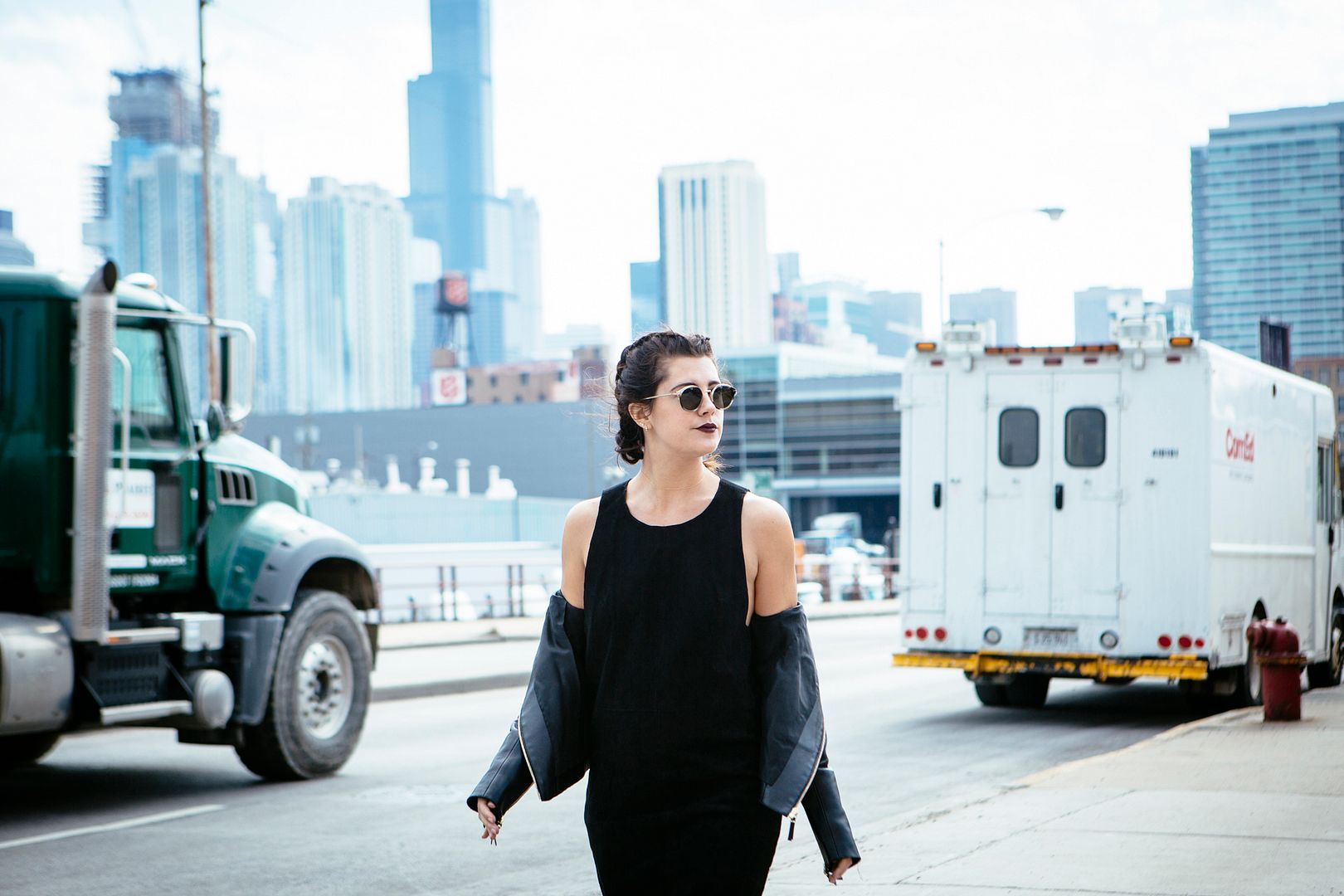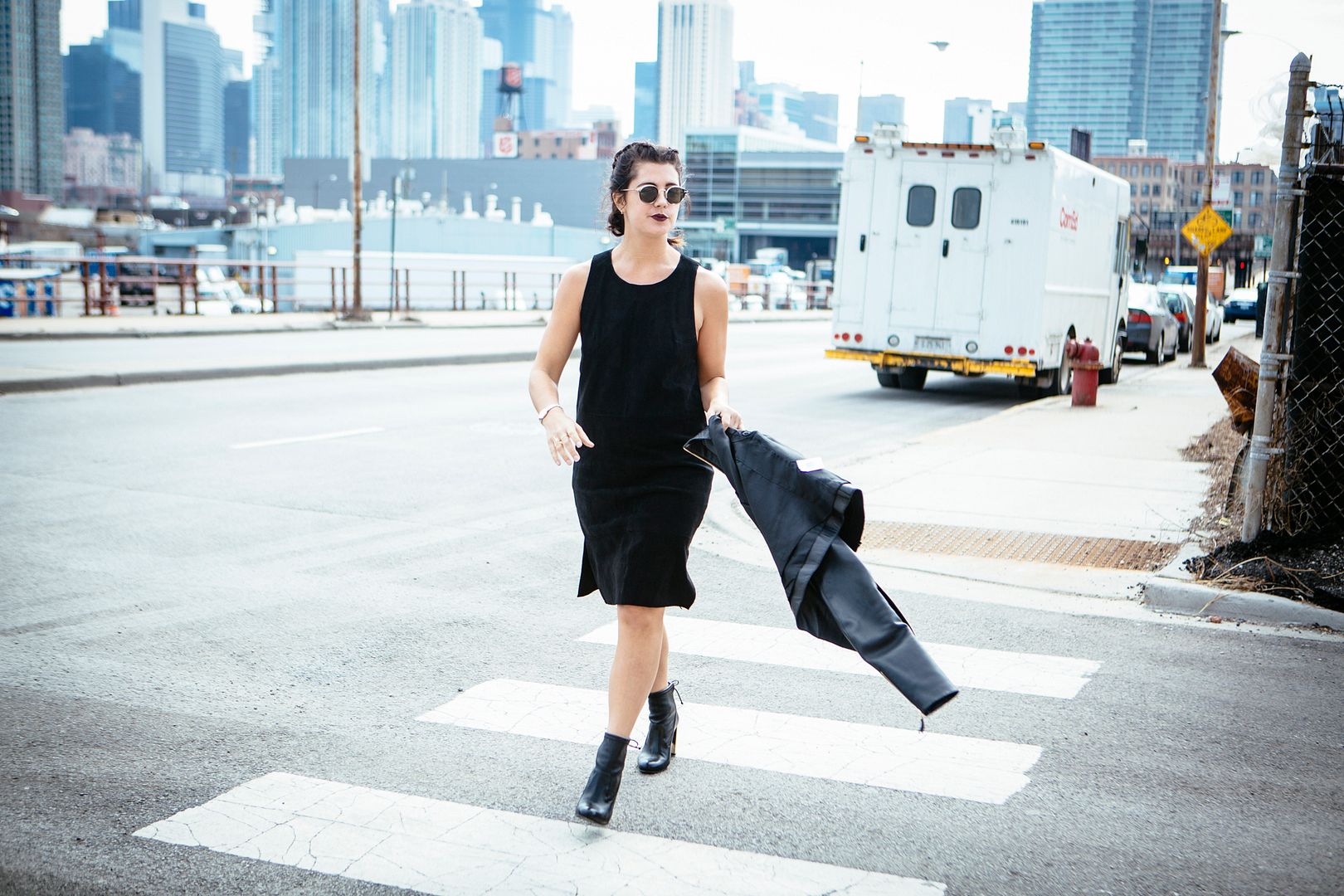 WHAT (am I wearing):
Dress: Veda. Jacket: The Row. Boots: Stuart Weitzman. Sunglasses: Celine. Rings: Jennifer Fisher. Alison Lou. Dana Rebecca. Hair: Goldplaited. Lips: NARS.
WHY (am I wearing it):
This weather has had more ups and downs than Lindsay Lohan's career, BUT like Lilo…we have to be thankful for the ups, right? (re: Parent Trap) This was one of those days that you couldn't believe was happening in Chicago this time of year, so of course I had to take advantage. I've been wanting to wear this little suede dress since I got it in the Fall but considering the fact it's both suede and sleeveless, when is the ideal time to wear it? I guess, THE TIME IS NOW. Although it was warm enough (in the sun) to go sleeveless (crazy, right?!) it felt kind of wrong (like wearing shorts before June) so I added a leather jacket to make it feel right. Plus, when has a leather jacket ever been wrong?! Like I mentioned last week, I've been wanting to try boxer braids, and more specifically with a dress (I dig anything with a juxtaposition) so after a trip to goldplaited (because I can barely put a regular braid in my hair), it all came together. Finishing it off with the most comfortable pair of boots I've ever owned + my new lip obsession (next up, black lipstick perhaps?) it's LSD (little suede dressing) just how I like it.
WHERE (you can get the look):
Photos by Heather Talbert
You might want to check out...