It's getting to be about that time again — summer vacation season. Although I think us Chicagoans might work a little differently (as we don't suffer all winter just to LEAVE for the summer), I'm sure we'll all get away at least for the weekend at some point over the next three months. So with that said, I got a few tips from this UNICEF lunch I attended yesterday at my safe place (AKA Barneys New York, Chicago) that I think we should discuss. Ready, [jet]set, GO!
I know I've mentioned here before that there is no store in the world that makes me feel the way Barneys New York does. When I would go there in high school (mostly to browse the beauty department, as that's all I could really afford), I would just light up. Nothing made me happier. It was also the reason I became interested in fashion beyond shopping. Once I got to know their window displays, how the store was merchandised, their holiday campaign, the mix of established and emerging designers they carry, etc….it just made me have a whole new appreciation for the industry. Thankfully there was more to life than shopping. Anyway, so when Barneys New York asks you to lunch, you say yes! And that's what happened yesterday.
BNY has partnered with UNICEF and over the next two days (well, yesterday and today) a portion of proceeds will benefit UNICEF, specifically their current efforts in Nepal (so once you're done reading this post, get shopping!) Along with this, they invited Simon Doonan (the Barneys New York Creative Ambassador who is basically responsible for all BNY awesomeness…and he's pretty awesome himself) as well as three designers / brands carried at the store — Mark Davis (jewelry designer), Mila Moursi (skin care specialist / beauty brand) and Nili Lotan (clothing designer). Simon hosted a little fashion conversation with the designers and the theme of the chat was…VACATIONS. Which brings me back to those tips I was mentioning.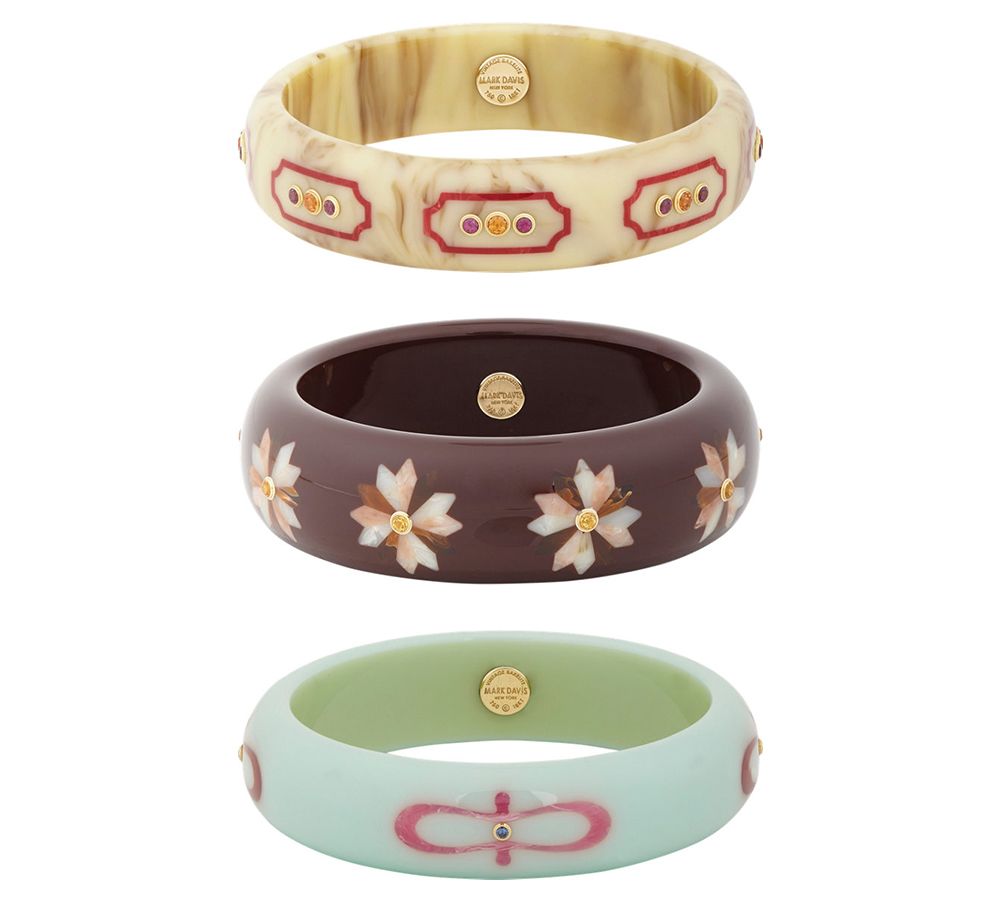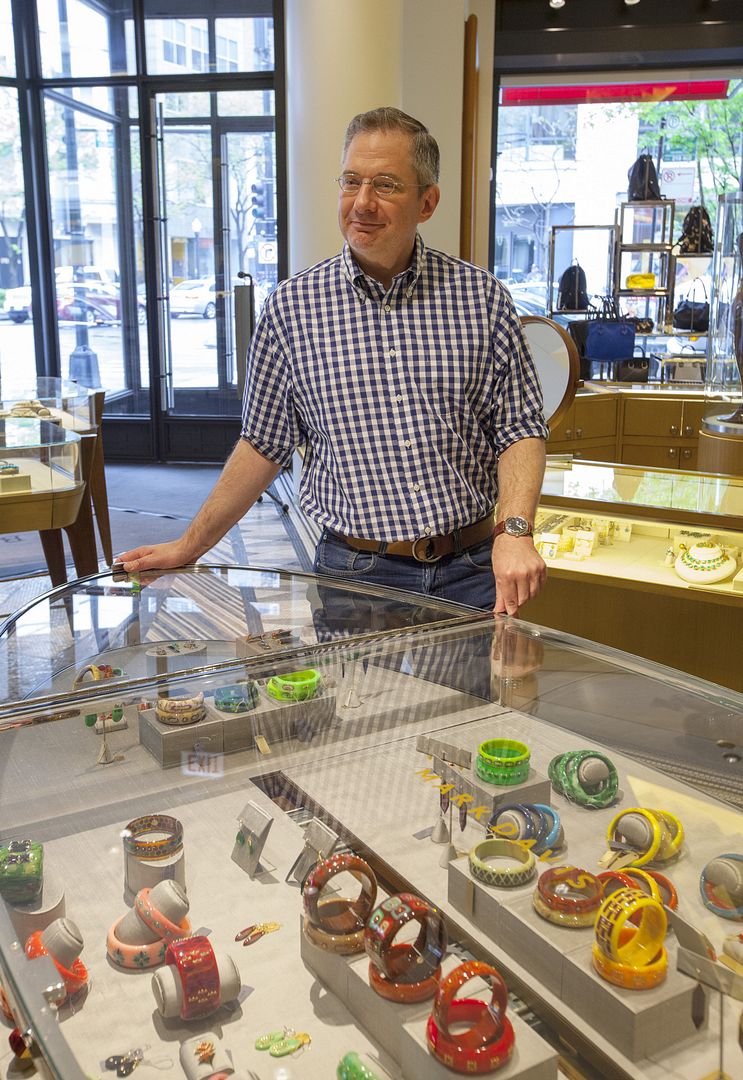 Simon asked the designers about where they like to vacation, their tips for traveling / packing, etc. Mark Davis had the most interesting answers as he prefers to travel in the off-season (naming his favorite, New Orleans in August…say what?!) Now does he get his inspiration for his incredible bangles made with vintage bakelite, semi-precious stones and 18k gold from New Orleans in August? No. But because he has to travel so much for work, at the end of the day he just likes to be at home. Although I love to travel (and don't do it as often as I'd like) I still feel you on that, Mark. There's no place like home (especially when you have two really cute dogs waiting for you). The best tip I got from Mark is that he ships everything so he only has a carry-on at most. I always envy people who can just travel to Europe for two weeks with only a carry-on. When I travel anywhere for two weeks, it looks like I'm moving there. Goals for next trip — CARRY ON ONLY / Make friends with UPS. Thanks Mark.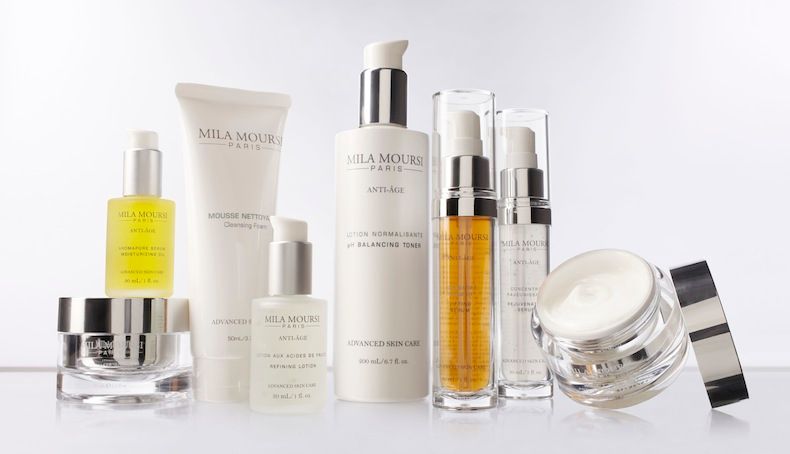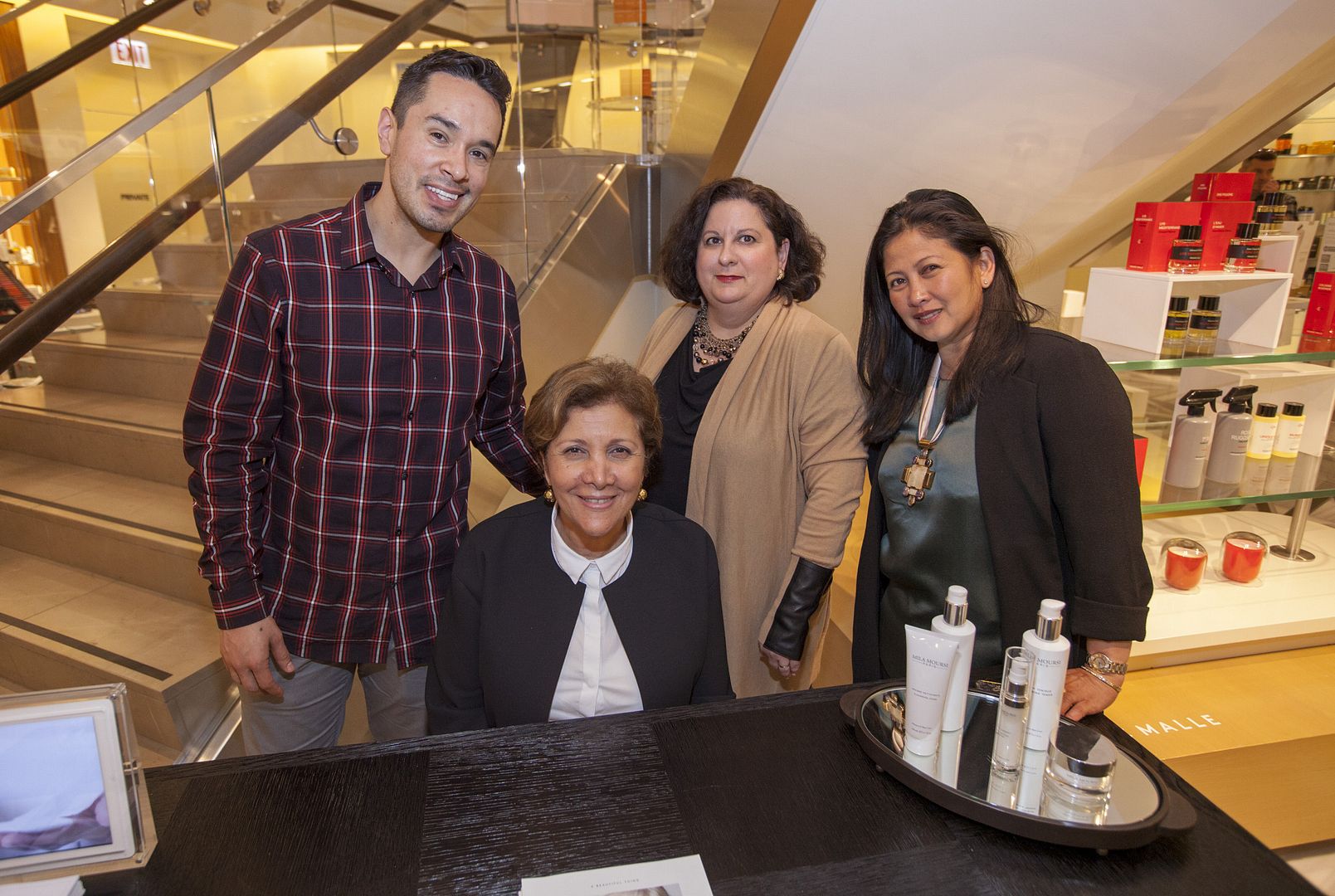 Mila Moursi was in the same boat with regards to packing — she typically only brings a carry-on. Her travel inspiration was fascinating, as she is all business. Everywhere she goes, it's all about the research. She gave an example of the baths in Turkey where they put this sort of bean paste all over you as a mask, as part of the process, and it makes your skin like silk. Istanbul was already on my list but after hearing that, it's just moved up a few spots. Also, not travel-related but did change my mind about something…Mila was asked about her must-have skin care products and I thought it would be moisturizer or SPF, as those are the answers I usually hear…but she's all about the cleanser and toner, especially the toner. She said that it's necessary to have your skin pH balanced in order for your other skincare products to work properly. Good to know! I used toners back in the day, Clean and Clear probably. They always dried out my skin so I never kept them in my beauty routine. Mila is a boss and knows what she's talking about so I'm now in the market for a new toner. Any suggestions?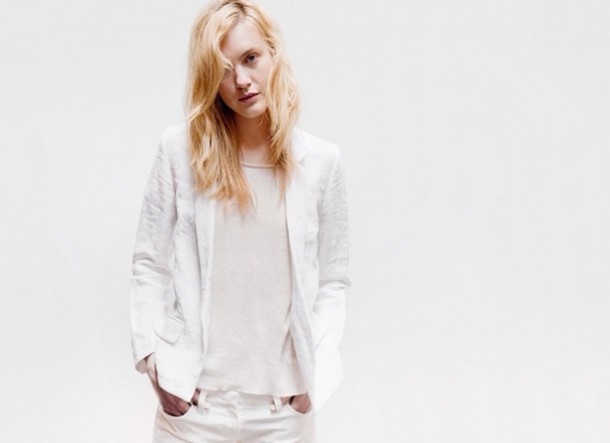 Lastly, Nili Lotan (who has been designing for years and I can't believe I'm just hearing about her now…her clothes are fantastic) who describes her line as minimal, effortless and chic (my favorites!) of course travels the same way…LIGHT. Why can't I be more like Nili, Mark and Mila? I need some serious editing tips then when it comes to packing (I always think I'm doing such a great job then 50 lbs later, I realize I have failed). Nili is actually from Tel Aviv but has been living in the states for 20+ years. She travels back to Tel Aviv often but what really blew me away about her is that she travels four days a month, no matter what. Never three, never five. Just four days a month. Always for fun. I think that's sort of smart and fabulous. I might just start living the Nili life pretty soon.
So I hope you learned something today, as I learned quite a bit yesterday at this amazing lunch (which was at Fred's…my other happy place). If you're looking for even more travel inspiration, BNY has you covered. And if you have any travel / packing tips yourself, I'm going to need you to leave me a little something something in the comments. Also let me know who of the three designers you relate to most, with regards to their vacation style (or if you're like me and pack your life no matter where you're going). Hopefully one day I can literally live by keep calm and carry on when it comes to my suitcase!
Images via Barneys New York, Pinterest & Barry Brecheisen. In partnership with Barneys New York.
You might want to check out...