After Giambattista Valli sent all 45 looks down the runway with sunglasses for his Fall 2014 Couture show yesterday, I thought that was a pretty badass move. We rarely see sunnies for couture, let alone on every single model in one show. Emoji claps for Giambattista. And a thumbs up for giving me an excuse to talk about my favorite accessory…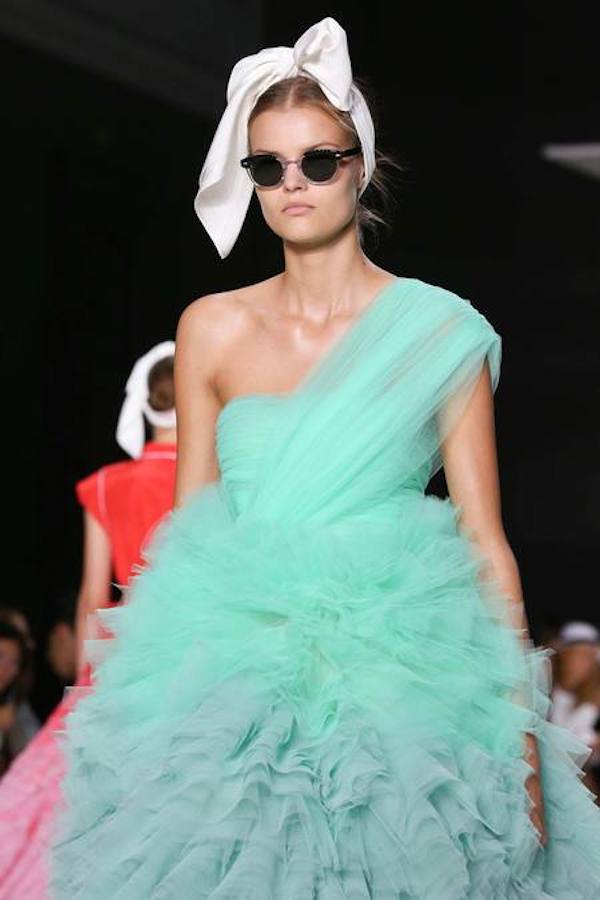 People like to ask that "are you a bag or shoe girl?" question and although I usually answer shoes, I secretly want to answer sunglasses. I'm sure I've mentioned a few times here on CCF that I've always had an addiction to sunglasses. It's come and gone over the years…sometimes I find myself not buying a new pair for a year (okay maybe six months) and other times I'll buy three in a month and then realize I typically just switch off between two pairs anyway and that wasn't the smartest move. Although the only eye makeup I wear is mascara (and not even everyday), it's nice to have an accessory that allows you to feel confident without being done up. Now I know it's highly unlikely any of us will be going anywhere in a couture gown and sunglasses any time soon…but a girl can dream, right?
If you lost your favorite pair of sunglasses after an extra long afternoon of day-drinking or you've been wearing those Ray-Ban aviators since college, it's time to get yourself a new pair…because the sun never sets on a badass.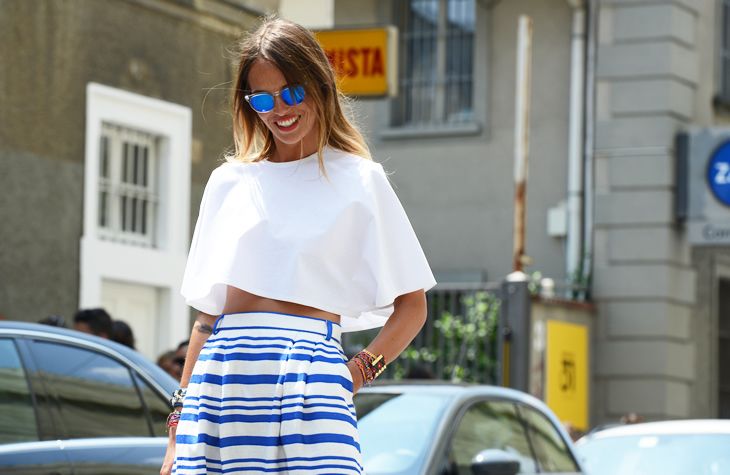 Mirrored sunglasses have been a huge trend as of late. I first fell in love with the look after Oliver Peoples came out with a limited edition style to celebrate the opening of their Chicago store three years ago (and have shown up quite a few times on CCF since). Then space519 introduced me to the Illesteva White Chapels (in clear)…and my face has pretty much been in those frames ever since (see my What Why Where posts and Instagram for proof). The style is just a nice way to add some color to your outfit without going overboard with some crazy-ass sunglasses (which we'll of course get to in just a minute).
And then sometimes we like to get a little funky. I've always liked these Miu Miu sunnies because they're unique without being over the top. I have my fair share of statement sunglasses but they mostly just sit on a shelf in my office and look pretty, so finding something that's cool but wearable is always nice. Or you can just go balls-to-the-wall and wear Swarovski crystals and roses on your face.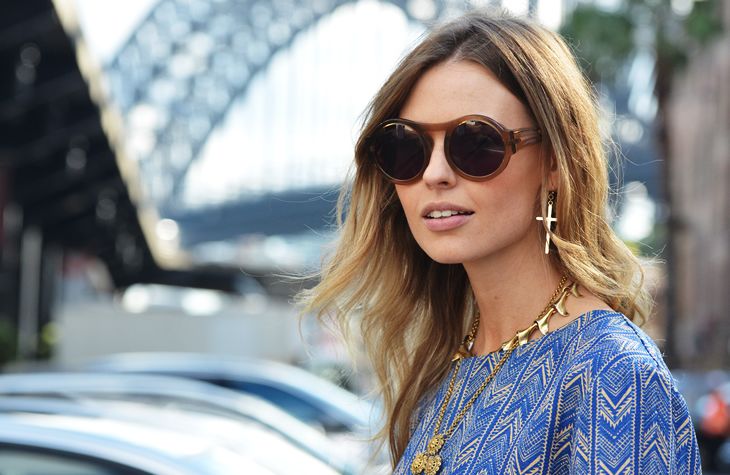 This rounded look as also been quite popular in the last few years. They're basically just a more wearable and approachable style than their super-round counterparts. Illesteva does this well with their Leonard and Leonard II styles (which you can now customize on their site…pretty awesome). This is just such an easy and effortless style to wear. It's really been the only style I've been rockin' lately, and I don't plan on stopping any time soon!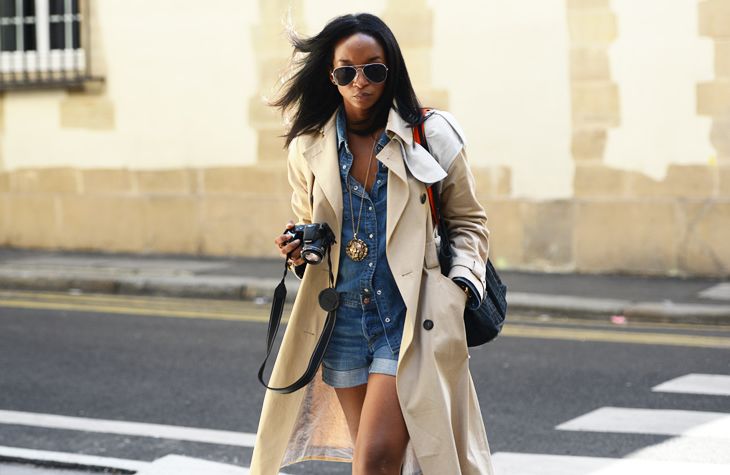 The style I probably see most often is aviator. And no offense to anyone who owns them but let's upgrade from those Ray-Bans (especially paired with your Longchamp tote and link bracelet…we get it). There's much cooler aviators out there that will look just as good (if not better) and won't leave you looking like everyone else.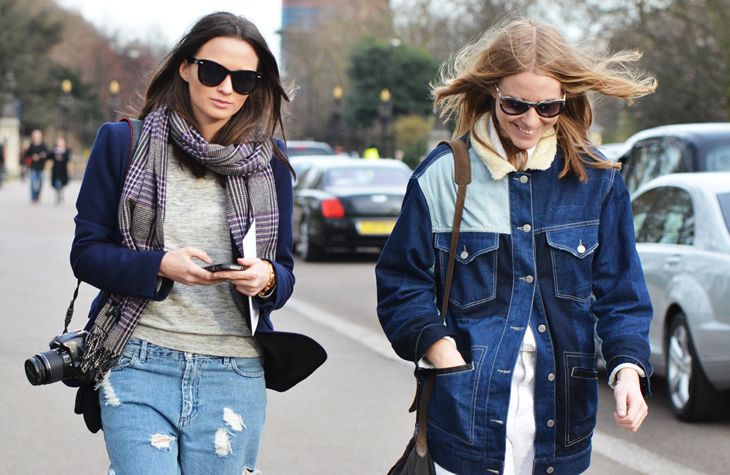 And if you just want to keep it simple with the silhouette or you like to keep it neutral when it comes to eyewear, go for it. Sunglasses have come a long way since the Wayfarer so don't think your options are limited in this category. Thierry Lasry does this best…although I can't recommend the investment if you're one that tends to lose/break sunglasses (they aren't the cheapest but they are damn good).
—
What's your sunnies status? Are you in the market for a new pair? What's your favorite style right now?
Images via Style.com + Jak & Jil
You might want to check out...