You know those days where it's just too cold to wear anything other than sweatpants but you have to leave the house eventually? I found the perfect solution.
(and I've already been living in them…)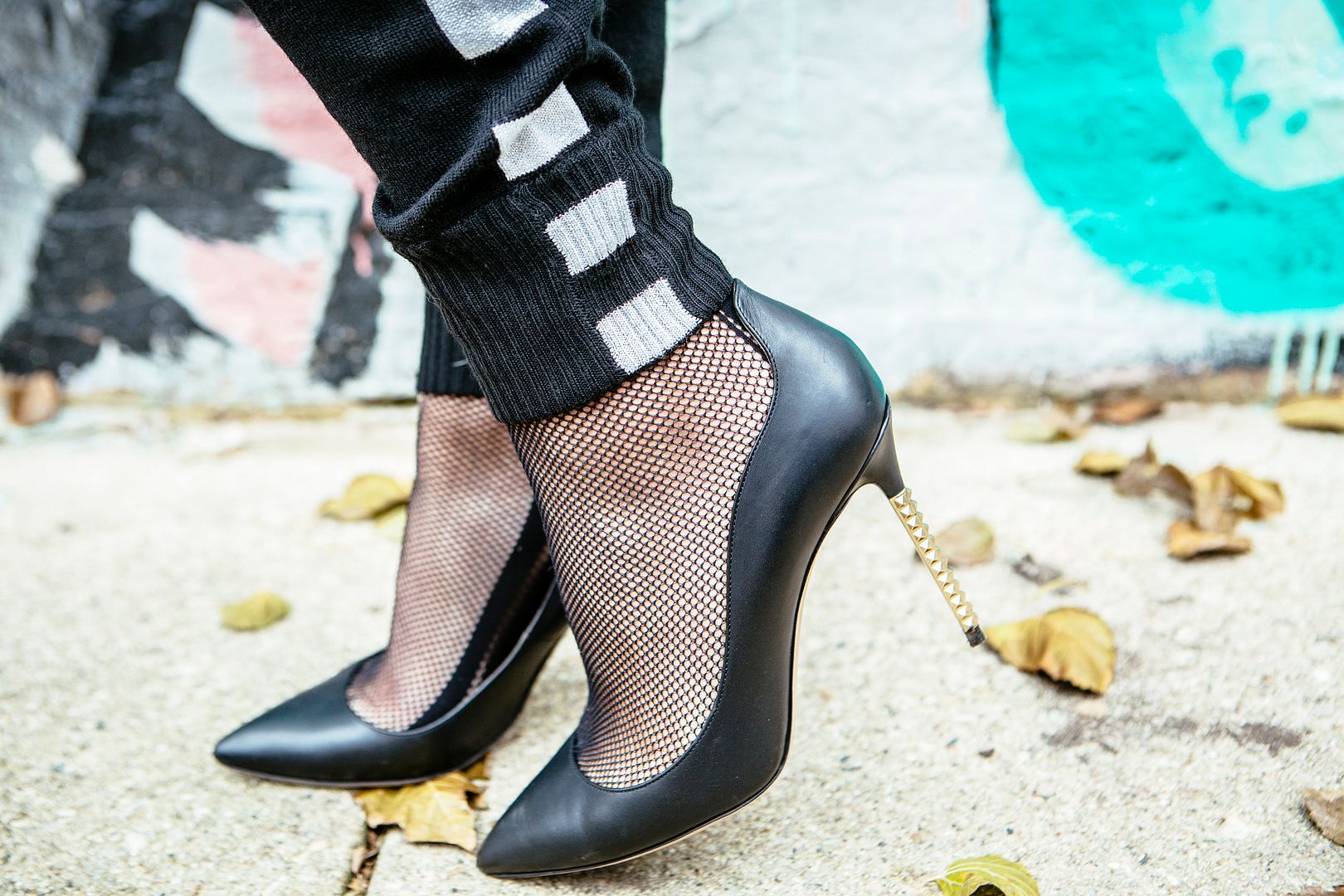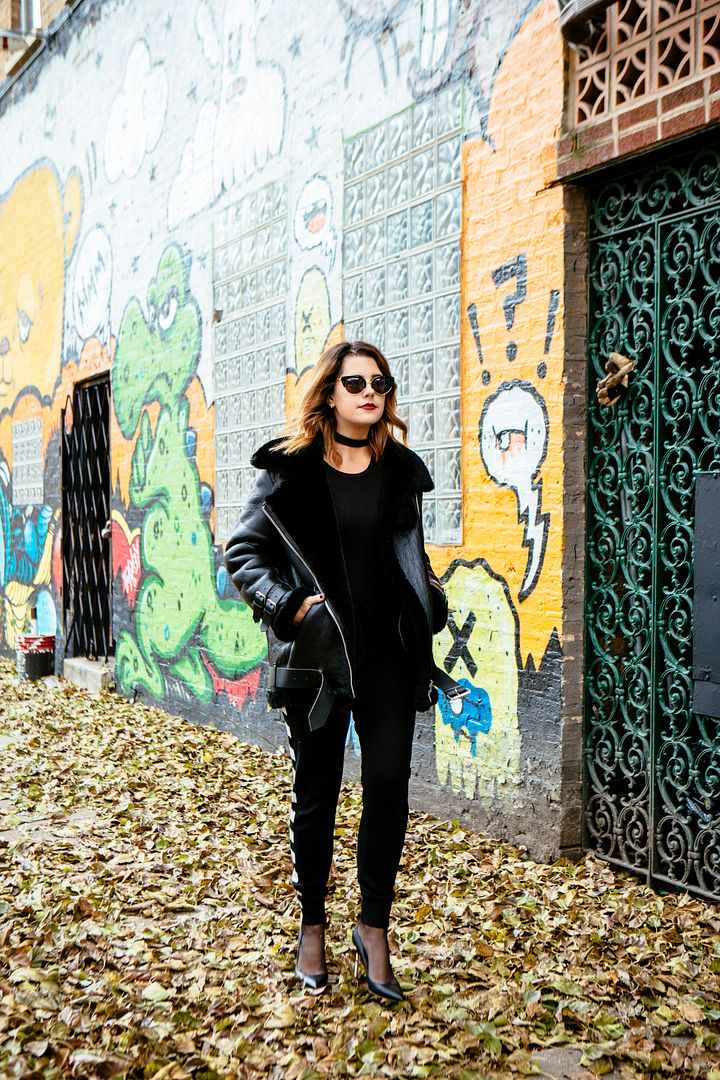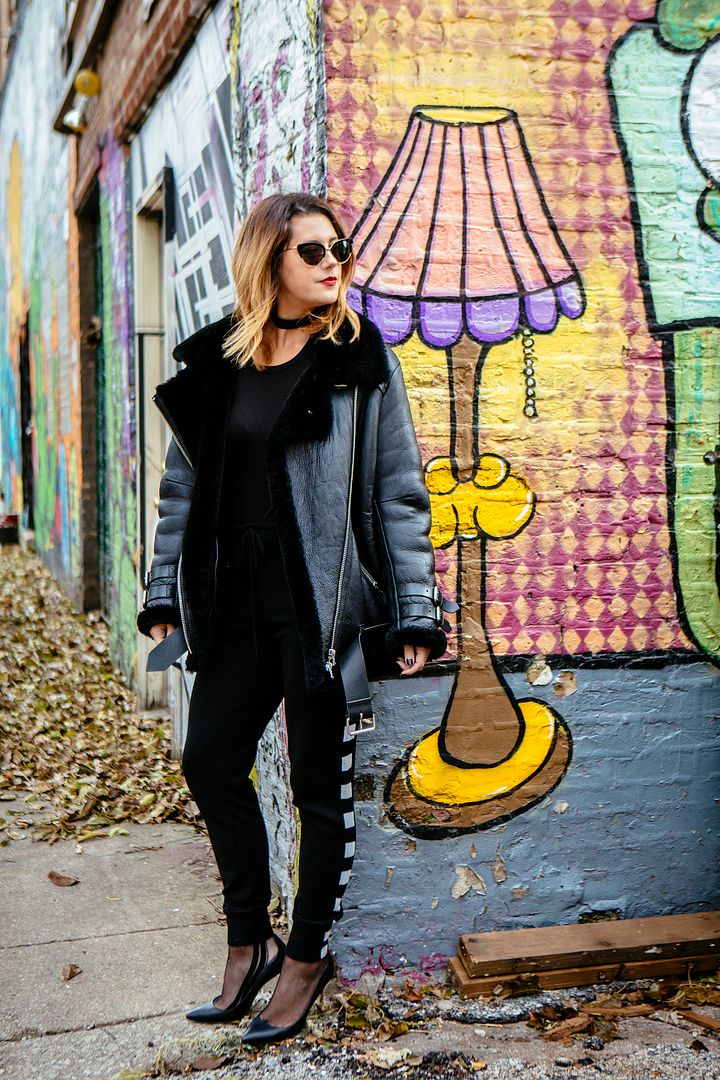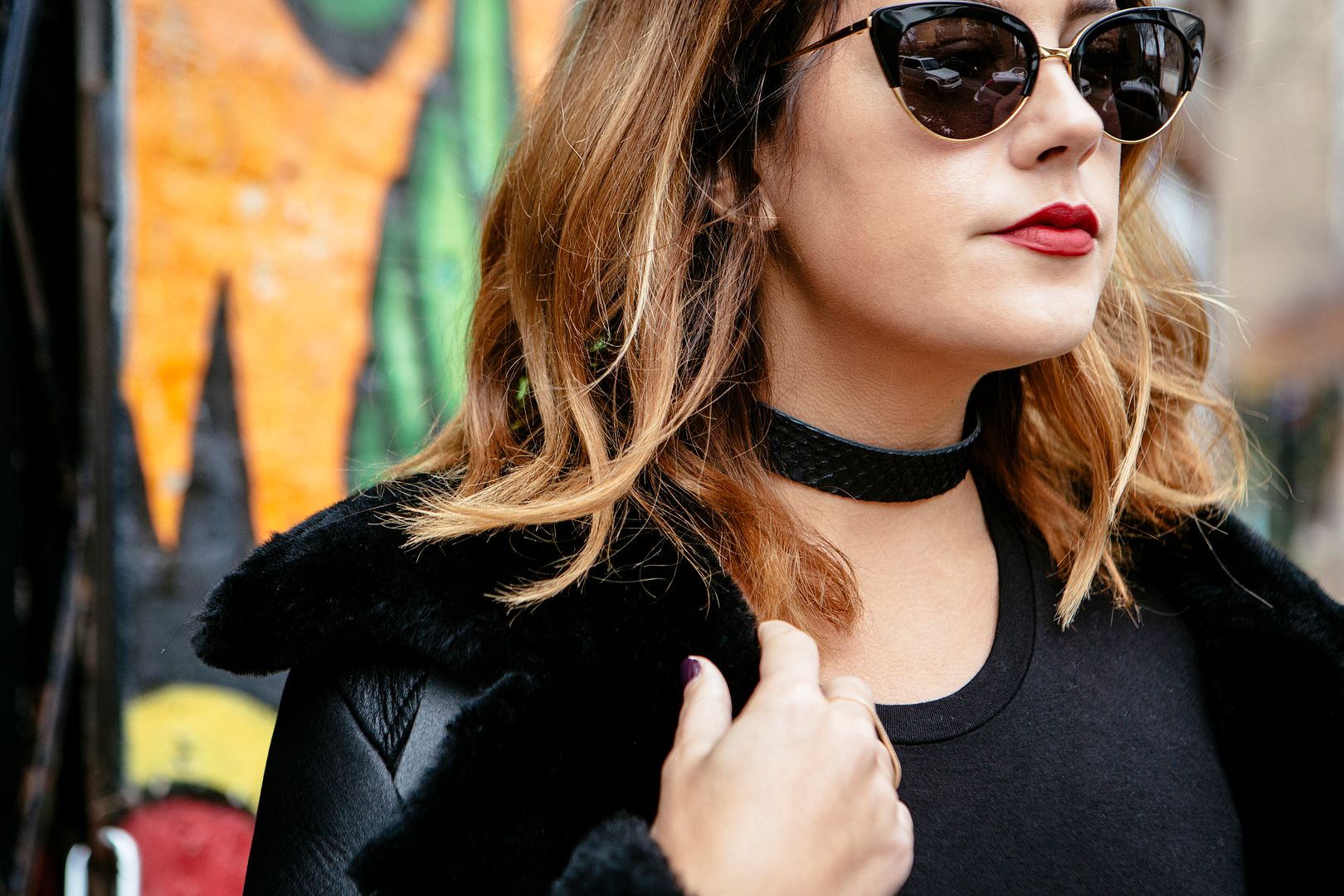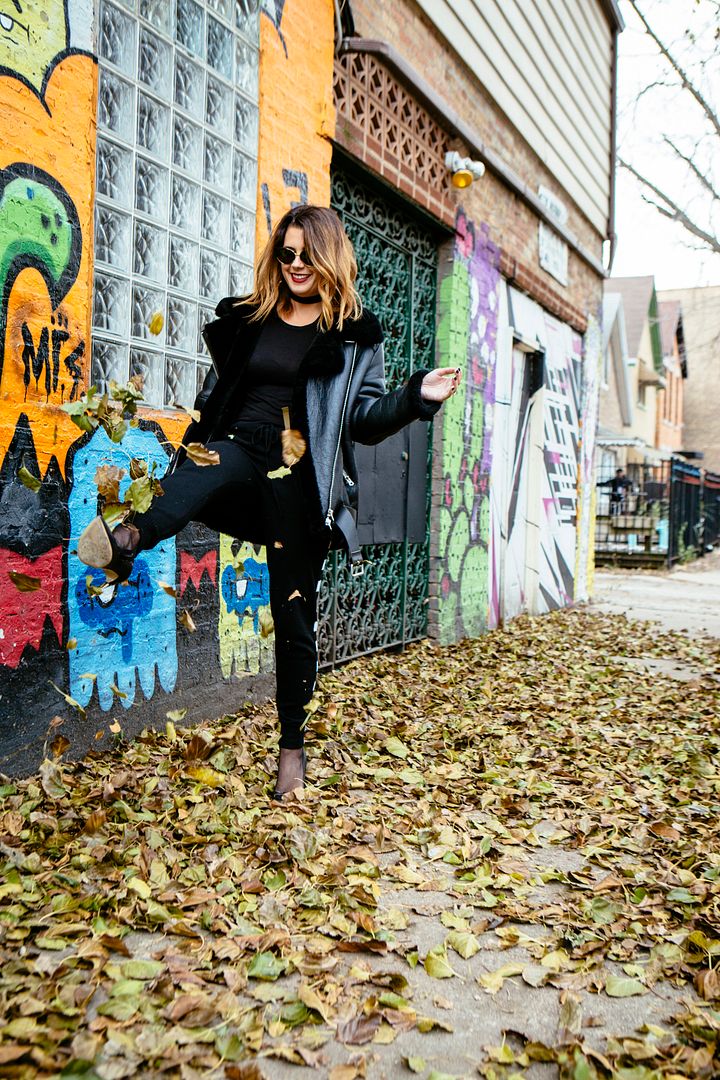 LEAF ME ALONE
WHAT (am I wearing):
Coat: Acne Studios. Shirt: c/o 143 Tees. Pants: Bella Freud. Choker: c/o Framework. Socks: Wolford. Shoes: Valentino. Sunglasses: Krewe. 
WHY (am I wearing it):
I've had these pants for about a week and I've already worn them four times (don't judge). They're comfortable, I can wear them from lounging around the house to going out, and they're super warm. So why wouldn't I wear them at least four times in one week? I've worn them with sneakers and flat boots but this was my first time taking them to the next level with some heels (and fishnet socks because bare feet felt wrong, although let's be honest…these aren't exactly practical). Now the pants aren't the only thing I've been living in…and if you've ever encountered a 143 tee then you'll know why. They're so soft and I love the little red label on the back. But of course a t-shirt is not enough to wear in single digits…so topping it off with a few pounds of [Acne] shearling should suffice. Adding a python choker and a red lip to dress it up a bit and you can rock those sweatpants all day and all night 👊 (and isn't that always the goal??)
WHERE (you can get the look):
Photos by Heather Talbert