On December 1, Maison Martin Margiela will launch a limited edition charity AIDS T-shirt in Japanese for world AIDS day.
The idea behind these t-shirts is that while most t-shirts have a visible slogan that is obvious from a distance, these t-shirts require some sort of dialogue to understand what they are all about. When worn, it is unclear what the text says because most of it is inside at the back of the V-neckline. The point is to get the dialogue going with regards to HIV and AIDS awareness.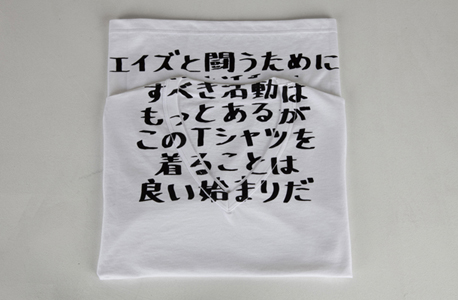 A portion of the sales will be donated to AIDES, a French organization dedicated to fight the HIV virus and take care of patients living with HIV and AIDS.
The Japanese t-shirt is the first of many more special edition tees that will be launched once a year in a different language for World AIDS day.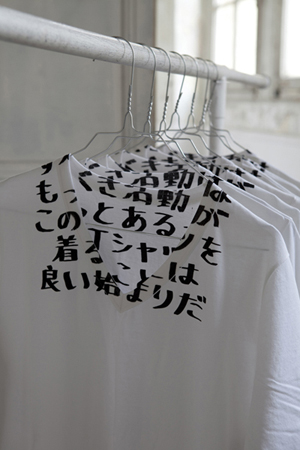 Created in Paris and sold around the world, this limited edition charity AIDS t-shirt will be exclusively available in all Maison Martin Margiela stores.
Photos courtesy of Staff USA