I don't do beauty posts that often, so when I do it must be something important. I finally tried eyelash extensions for the first time last weekend, and I'm so obsessed…I had to share!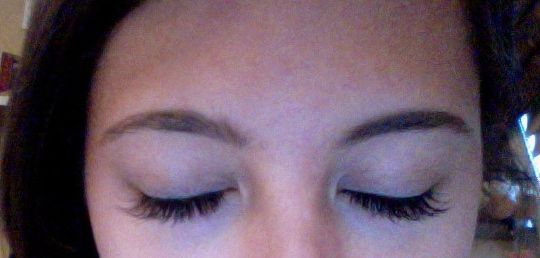 I went to Salon Lashe on Oak Street because I had heard great things about this place. I walked in and everyone was super friendly and it was an extremely quiet environment, which is important when doing intricate work like eyelash extensions. They put so much time and effort into your lashes, it's unbelievable! The owner actually formulated the glue they use, which is in over 650 salons worldwide.
I am beyond thrilled with the results! They're long but they still look real and you can't tell where my eyelashes end and where the extensions begin. I highly recommend this place and if you go, I would love to hear what your experience was like.
Here's their info…
Salon Lashe
34 E. Oak Street
5th floor
Chicago, IL 60611
312.867.3600
www.salonlashe.com