Gilt Groupe founders Alexandra Wilkis Wilson and Alexis Maybanks will be in Chicago Thursday, April 19 celebrating the launch of their new book, By Invitation Only. With all of the flash sale members only sites now available, Gilt remains one of the most popular (and they happen to be one of the first). So I am very excited to meet the founders and learn about how it all began by checking out their book!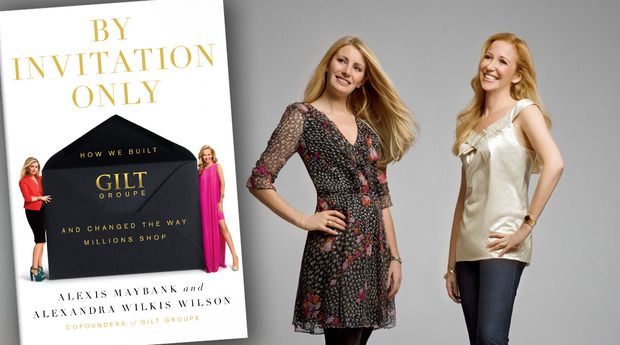 These ladies literally changed the way people shop so this is one event not to miss! VIP tickets for this event are now available on Gilt City so you can purchase yours here and be sure to join if you're not yet a member.
Event details:
W Hotel
644 N. Lakeshore Drive
Thursday, April 19
6-8pm
Can't make it to the city the 19th? Don't worry, because Alexandra and Alexis are making a stop in the suburbs! They'll be at the Highland Park Public Library (494 Laurel Avenue) Friday, April 20 at 1pm to sign their new book. Please note, the Highland Park event is not affiliated with Gilt City.