Over the weekend I dined at the latest Graham Elliot establishment–g.e.b (Graham Elliot Bistro) in West Loop.
With an open kitchen (my favorite!) and loud rock music playing, I was immediately intrigued. The music was interesting because they played everything from Bob Dylan to MGMT and even dubstep (after 10pm). Graham has a whimsical aesthetic when it comes to food and he's also a little bit "rock 'n roll." Both of which I associate with designer, Betsey Johnson. Both Graham and Betsey seem to not care what others think, but they just want to create something fun that people will enjoy…and they do.
After sitting down and realizing the menu was on an old record, I was sold. Didn't even have a morsel of food yet and I didn't care…the menu was rad and I knew the food would be even better.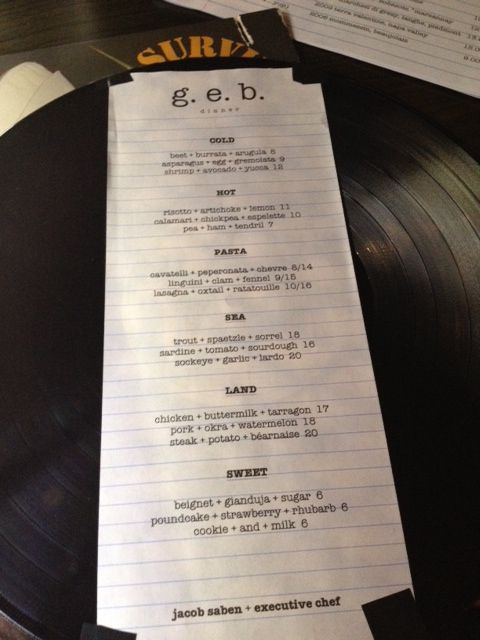 Here's a look at what I ate…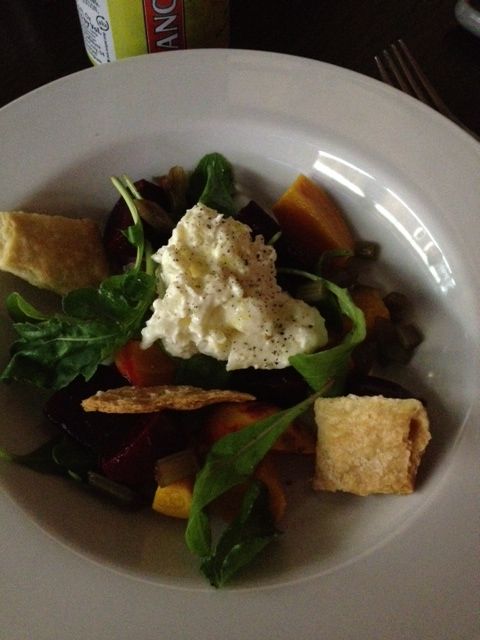 Beet, burrata and arugula salad
Asparagus, egg and gremolata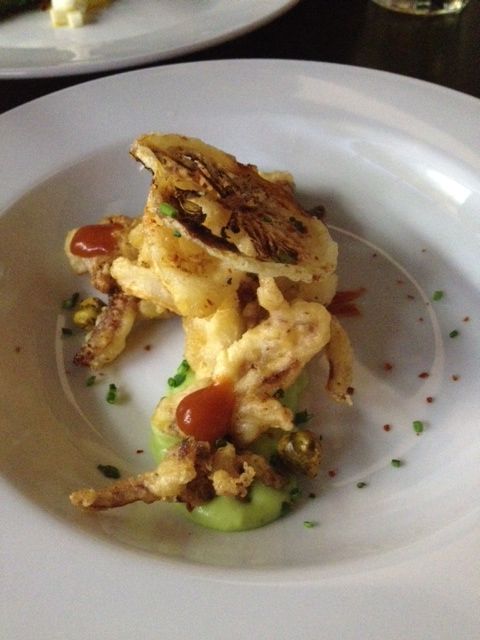 Calamari with chickpea and espelette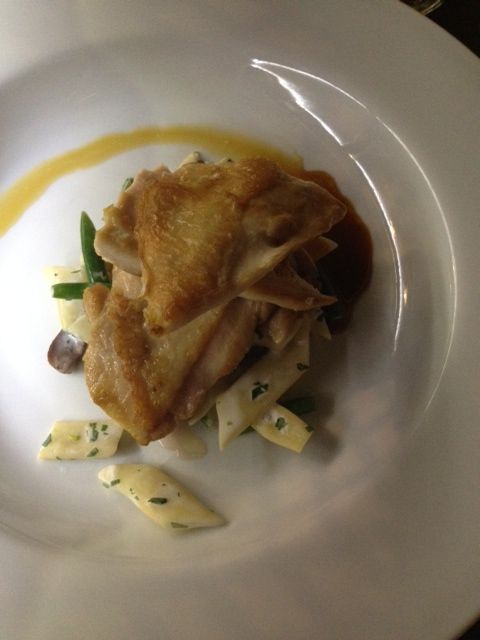 Chicken with buttermilk and tarragon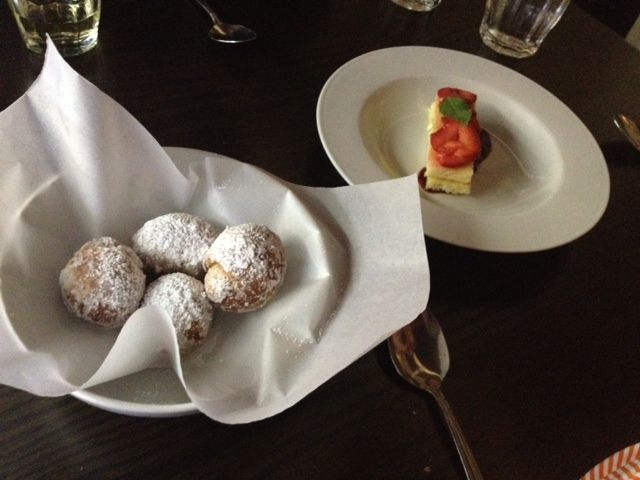 Chocolate hazelnut beignets  + poundcake with strawberries, rhubarb, basil
This meal was not only delicious but it was just a super fun experience. Although I've never attended myself, it seems like Betsey's shows are the most fun to attend during fashion week. And dining at a Graham Elliot restaurant is always a fun thing to do in Chicago.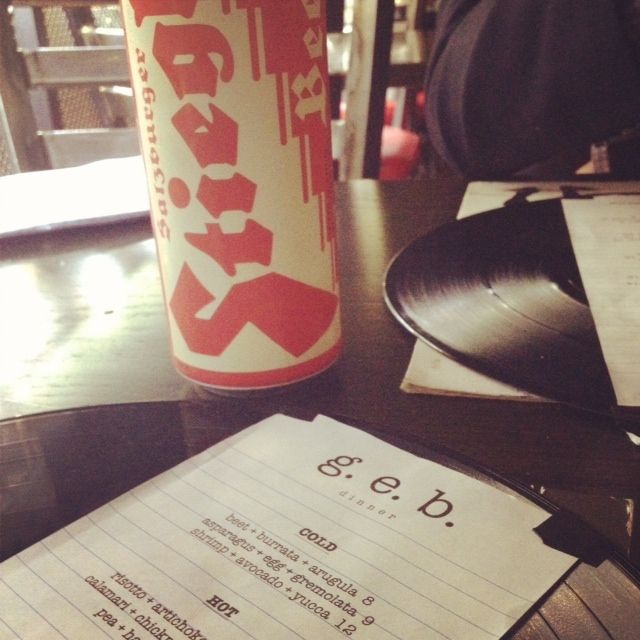 Have you dined at g.e.b. yet? Would love to hear what you think!