Over the weekend I went to Takashi with my best friend Jennifer (who by the way is on my favorite fashion app–Pose). As always in life, I'm thinking about two things–fashion and food. There was something about the creativity, approachability and restraint of the dishes at Takashi, which is the feeling I get when I look at Altuzarra's Spring 2012 collection. It's exciting, yet doesn't go over the top…and it's overall just so damn cool. Everything about the restaurant and the designer is flat out awesome.
Don't believe me? Take a look…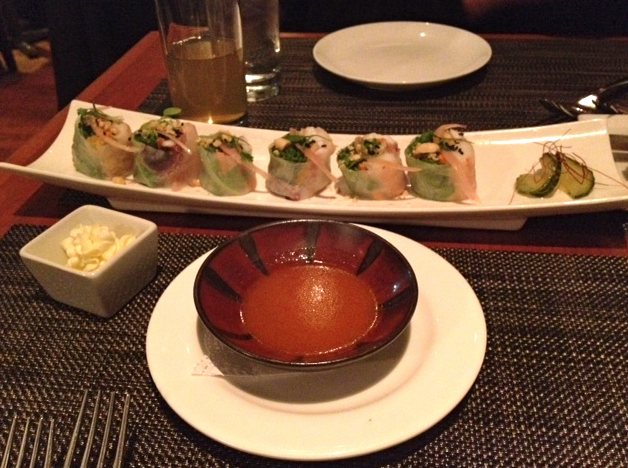 Course 1: The Winter Roll. Crisp and refreshing…with a little kick from the chili vinaigrette (kind of reminds me of the long sleeveless sweater and leather dress pairing later in the post)
Course 2: Grilled Calamari. If it's grilled and in the squid family, I am so down.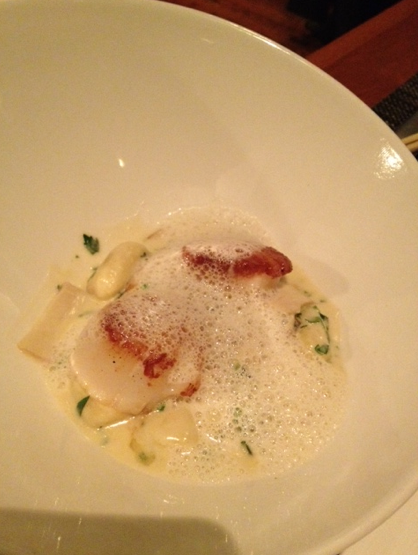 Course 3: Scallops & Gnocchi. Most people consider Takashi to be an Asian restaurant, and although some dishes have an asian flare, this one couldn't be far from! So decadent it was almost sinful to eat it (like I care…that thing was gone in like 30 seconds).
Course 4: Seared Maine Skate Wing. Who would have thought to put skate wing over braised red cabbage, with a side of butternut squash agnolotti…with a cider-caper reduction? Chef Takashi. That's who. Genius!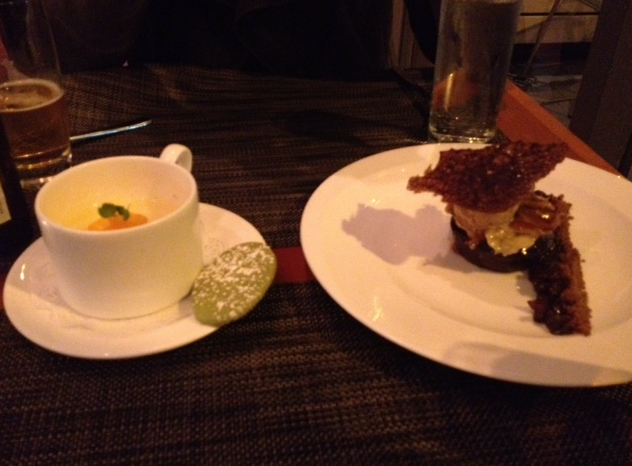 Desserts (yes, we got 2!): Sheep's Milk Yogurt Panna Cotta with Yuzu Gelée, Peach Compote, and Green Tea Shortbread (this tasted like an adult dreamsicle). Valrhona Milk Chocolate Sticky Cake with Caramelized Bananas, Drunken Raisin Puree, and Graham Cracker Ice Cream (yes, this actually happened). The perfect balance of sweets for the end of an amazing meal.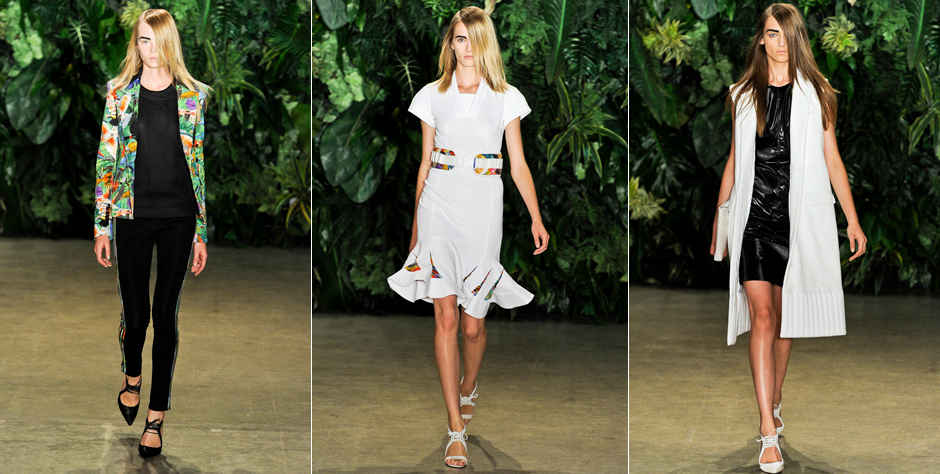 So how does this relate to Joseph Altuzarra? He's a French designer in the American fashion industry plus a restaurant doing contemporary French-American cuisine (with a Japanese twist…but you get the picture). The atmosphere at Takashi is not too fussy, just quaint and cool…and located in one of the raddest neighborhoods in Chicago. And when I think of Altuzarra "cool" and "rad" are the first two words that come to mind.
And having nothing to do with the post (except it was taken at Takashi with my bestie), I had to share this sweet instagram.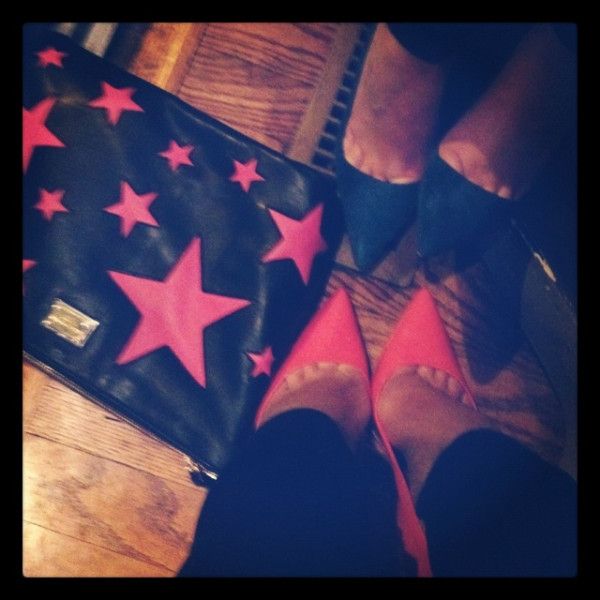 #PointedToeShoesAndStars…yes!
—
As  closing note…I can't emphasize how incredible of a designer Joseph Altuzarra is (and I'm not just saying that because he used to work at Proenza…it's true!)
But to make him even cooler than he already is…this is what he was recently quoted in the Washington Post: "It's a very French thing: I never exercise and I love pastries." I'm not French, but I couldn't agree more!