When it comes to magazines, it's not easy to find one that encompasses an array of topics that caters to both men and women. Which is why I am so excited I came across BULLETT Magazine. Covering fashion, music, film and arts & culture, along with catering to a unisex audience, this magazine is both beautiful and entertaining.
Here's what BULLETT's co-founder, Sah Di'Simone, has to say about the new Spring issue, entitled "The Illumnation Issue."
The theme of the spring issue – and what we tried to capture through photos and words – is the relationship between illumination and technology. These two forces have become interrelated, no longer separate concepts, and the interviews and photo spreads we feature touch upon this new 'awakening.'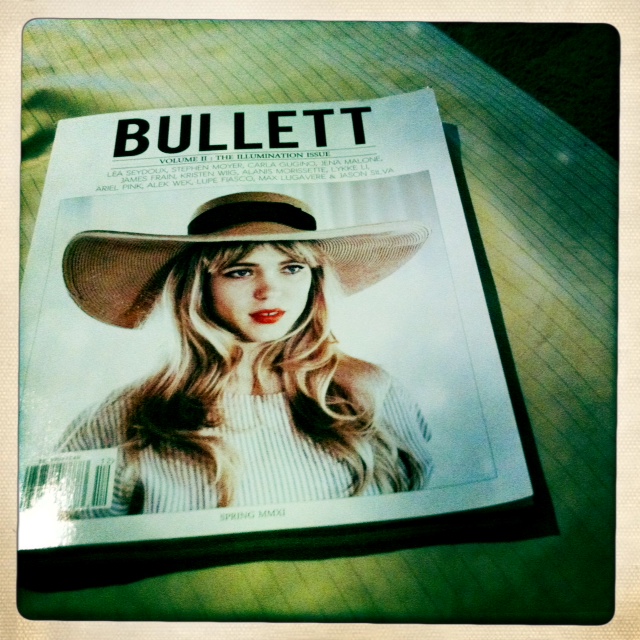 What really captured my attention in BULLETT is the amazing photography. The editorials are edgy, interesting, and stunning. I literally could not stop flipping through the pages…all 298 of them!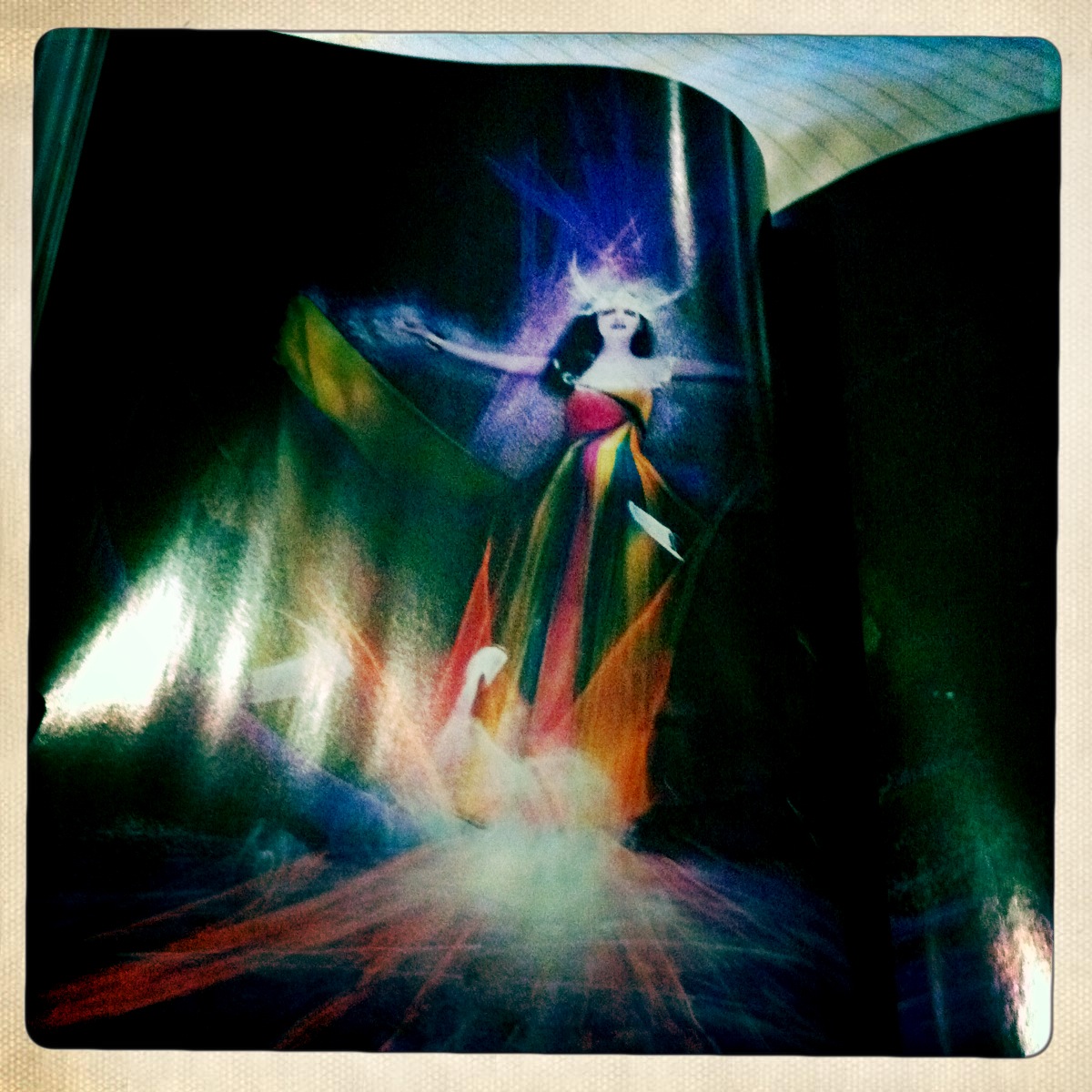 From the official press release, here's a peak at what's inside…
In "Return to the Soft Gore," BULLETT gets raw with True Blood actor, Stephen Moyer, in a cinematic photo shoot and interview at The Viper Room in L.A.  Moyer opens up about his obsession with the "dark, scratchy side of the world," his dogs' passports, and his loathing of excess plastic.
BULLETT introduces Lea Seydoux, the 25 year-old French actress and model that appeared in Inglorious Basterds and is just beginning to pervade the American film market, via an in-depth interview.  Lea discuses her love for the awkwardness in America and all of the lonely people – with whom she can relate.  "I feel like a homeless child, in a way.  So when I meet someone, if someone puts me in his movie, it's like I always have a new family…for me it's intimate…"
Jena Malone who "Invites You to a Performance of The Shrine of the Goldenhawk," opened her home to BULLETT to talk green screens, future media, and her young and brilliant career.  She says that what turns her on is "good light, being overwhelmed, good food, nice wine, strange found artifacts and when nature overtakes an urban landscape." She is looking forward to being involved in creating a soundscape for the video BULLETT shot for her. 
In "Would You Accept Free Sandwiches from Kristen Wiig," BULLETT features a colorful photo shoot and interview with the refreshingly versatile comedienne, where she shares aspirations and anecdotes for the coming year – and how she got fired for giving free sandwiches to the basketball team while working at a pizza sub shop.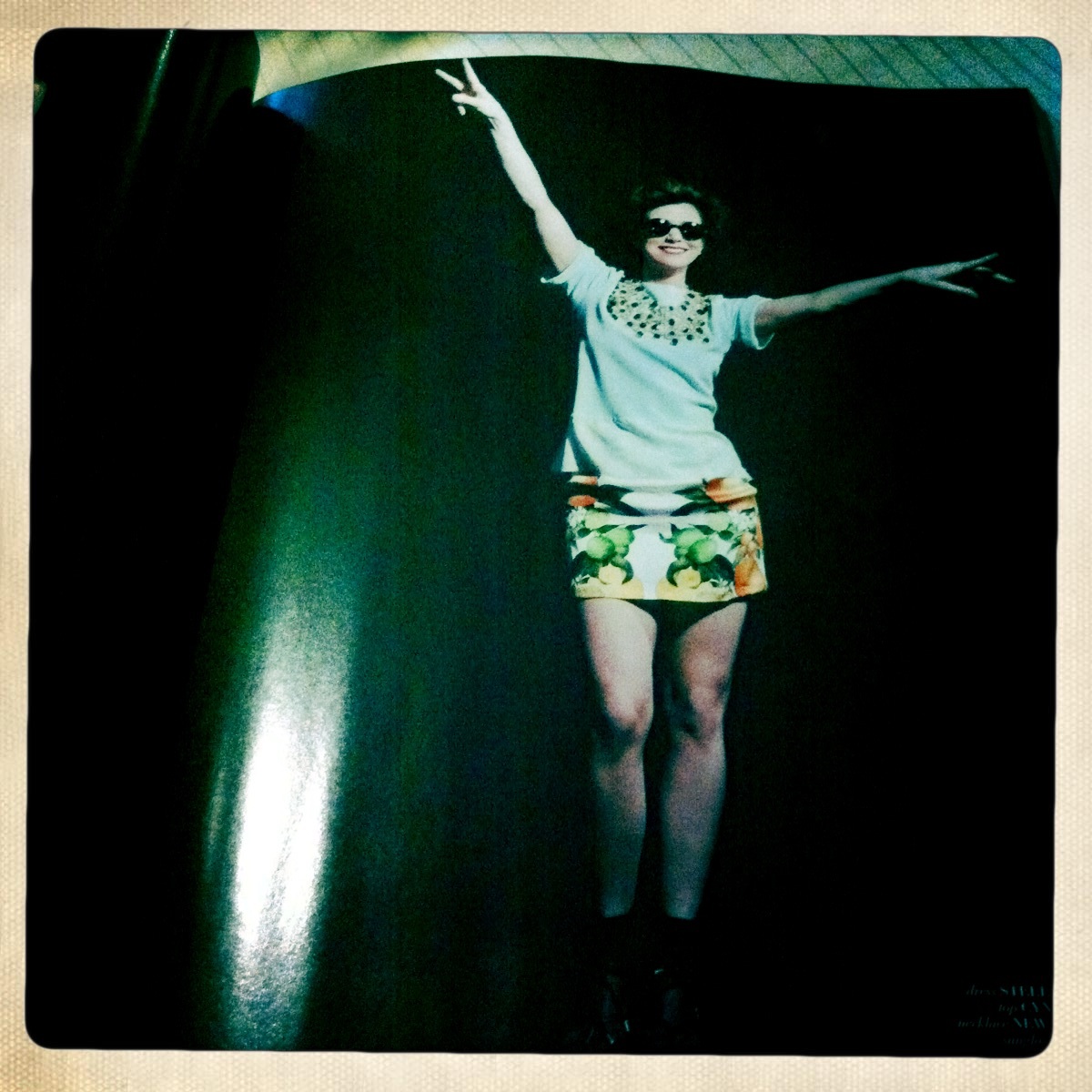 BULLETT's Spring issue is on newsstands now, and I highly suggest you pick up a copy! See www.bullettmagazine.com for more information.