Sometimes a little "girls day" is just what we all need. Shopping, spa treatments, sweets…it's the perfect weekend treat! On Saturday  May 12, Friends of Prentice and 900 North Michigan Shops are teaming up for A Day For Her shopping event featuring great savings, activities and treats from all your favorite stores. PLUS, the first 75 people to purchase tickets in advance, and the first 25 people to purchase tickets the day of, will each receive two complimentary passes to an advance screening of What To Expect When You're Expecting.
For just $20, here's what you'll get for this 'A Day For Her" shopping event…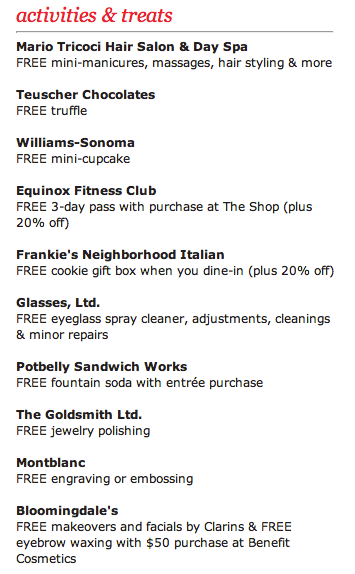 All proceeds benefit Friends of Prentice, the fundraising board of Northwestern Memorial Hospital's Prentice Women's Hospital. You can purchase tickets in advance here. Enjoy your girls day!