Feeling inspired by WhoWhatWear's prom post earlier this week, I decided to do a little prom feature of my own. Granted most proms are probably over and I don't know anyone in high school anymore, I'd like to take this opportunity to show a little blast from the past. Yes, it's what I wore to prom…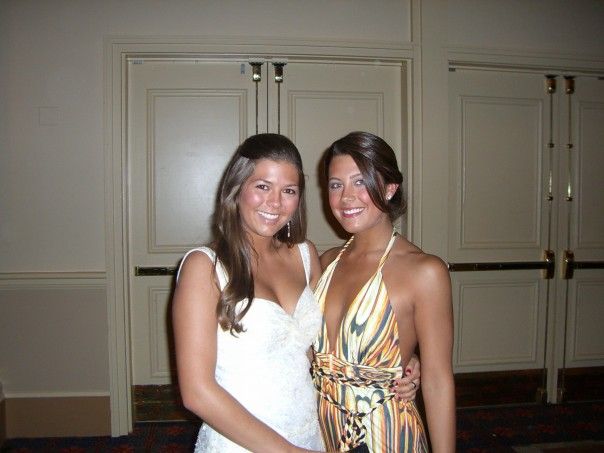 With my best friend Jennifer, who is still my best friend if you were wondering.
My prom group, taken in my old backyard…with a film camera.
The most full body shot I could find.
Fun fact: The designer of the dress, Tamsen, I'm unfamiliar with but I did get it at Helen Yi on Damen in Bucktown…before it was really "Bucktown."
Now for what I'd wear to prom today? If money were no object, I'd have to go with Katherine Power on this one and say Prabal Gurung. If I was going for a short option I would say Spring '12…
But if I felt like going the extra mile (and pretending I'm at the Met Ball) I'd go with Fall '12…
And just in case you happen to be in high school (or just want to relive your prom days) here are some current options that are perfectly prom appropriate.
Gryphon Fete Dress
If you're going to go short, this is the way to do it.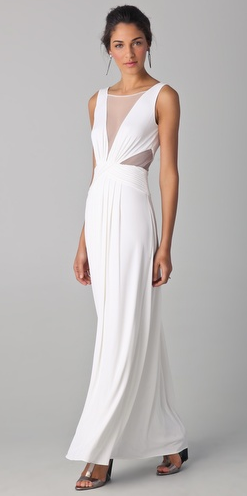 BCBGMAXAZRIA Magdalena Gown
White doesn't always work well at prom but this would be killer.
Haute Hippie flutter Sleeve Lace Dress
Perfect with gold vintage jewelry for a boho vibe.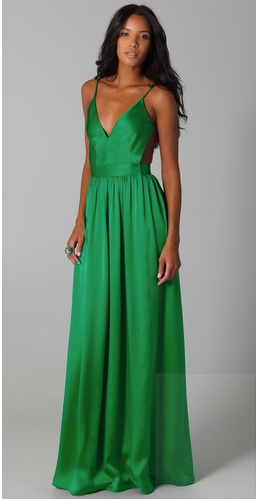 ONE by Contrarian Babs Bibb Maxi Dress
Sometimes the solid color dresses (especially when shiny) can look tacky, but this is the way to do a solid color at prom. Fun yet tasteful.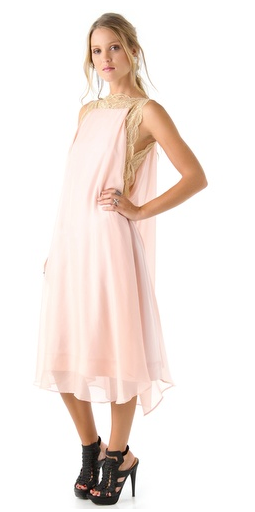 Imitation Theda Applique Dress
I love that this appears simple at first but the detailing around the neck and arms really make it special. Would be perfect with edgy heels (like the ones shown above…or anything studded Valentino).
—
If you were to go to prom now, what would you wear?