This weekend I visited Shine Haberdashers on Oak Street for the first time. I had met the owner Rafik when I was in New York for fashion week so I thought I'd stop by and see what they're all about.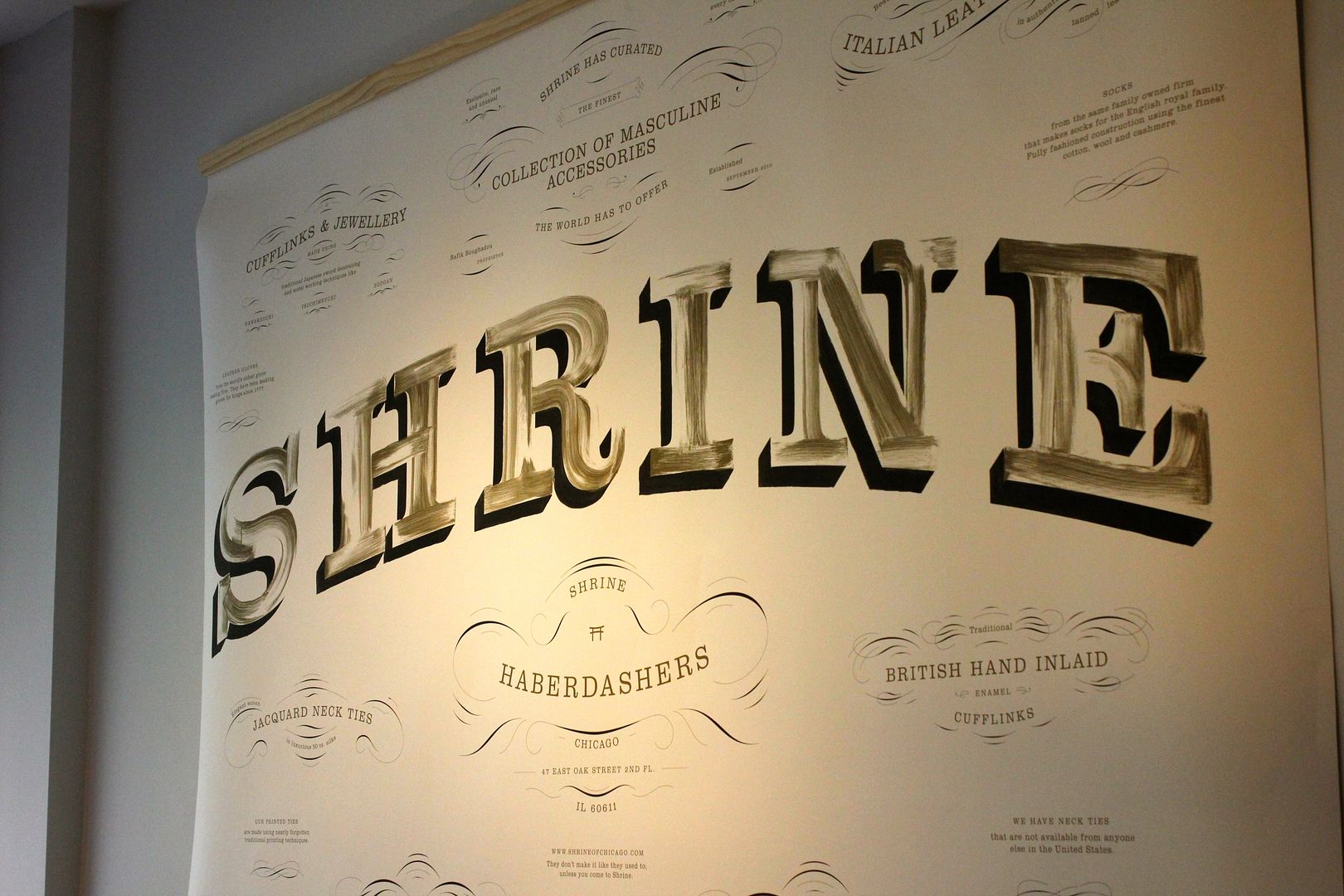 So if you know me at all, you'll probably know that menswear isn't my forte. I always appreciate a well dressed gentleman but my knowledge for mens fashion isn't even close to what I know about womenswear. Thankfully I had the helpful staff of Shrine Haberdashers to clue me in on what's going on in the mens accessories world.
What I found so interesting about Shrine is that it's set up like an "upscale mancave" full of luxurious and stylish mens accessories. From ties and scarves to travel bags and cuff links, Shrine Haberdashers has it all…and it's all awesome. Almost everything in the store is handmade, which is not something you see everyday. It's just nice to see such well-made fashion sold at a place where people really know what they're talking about.
Here's a look at some of the amazing merchandise Shrine Haberdashers has to offer…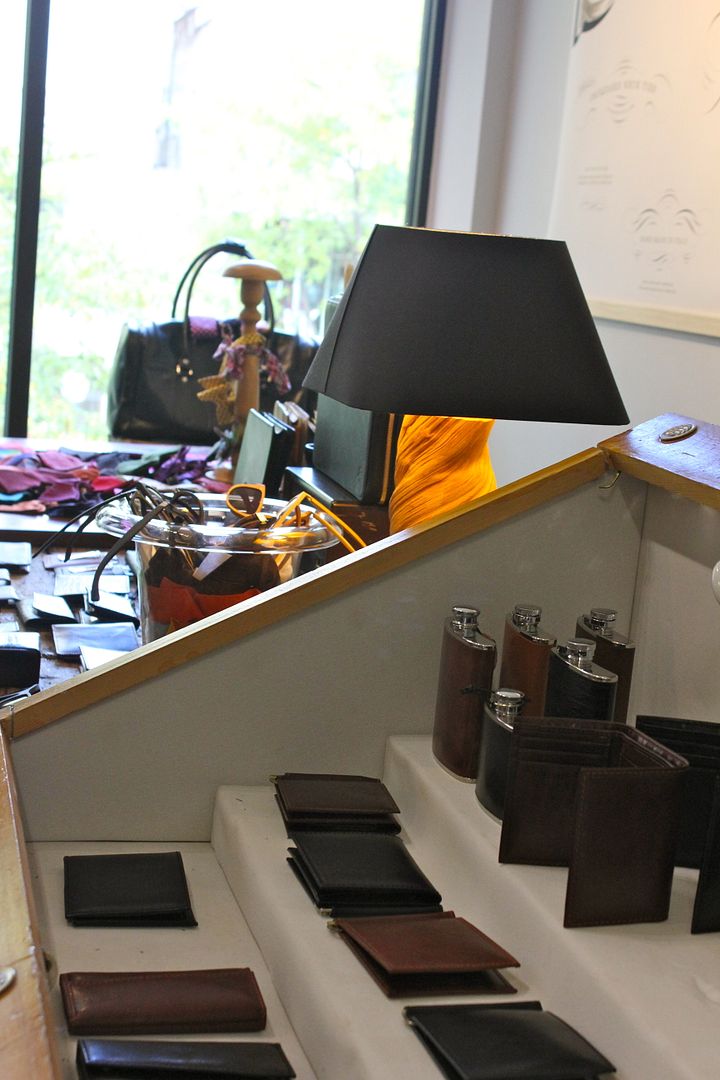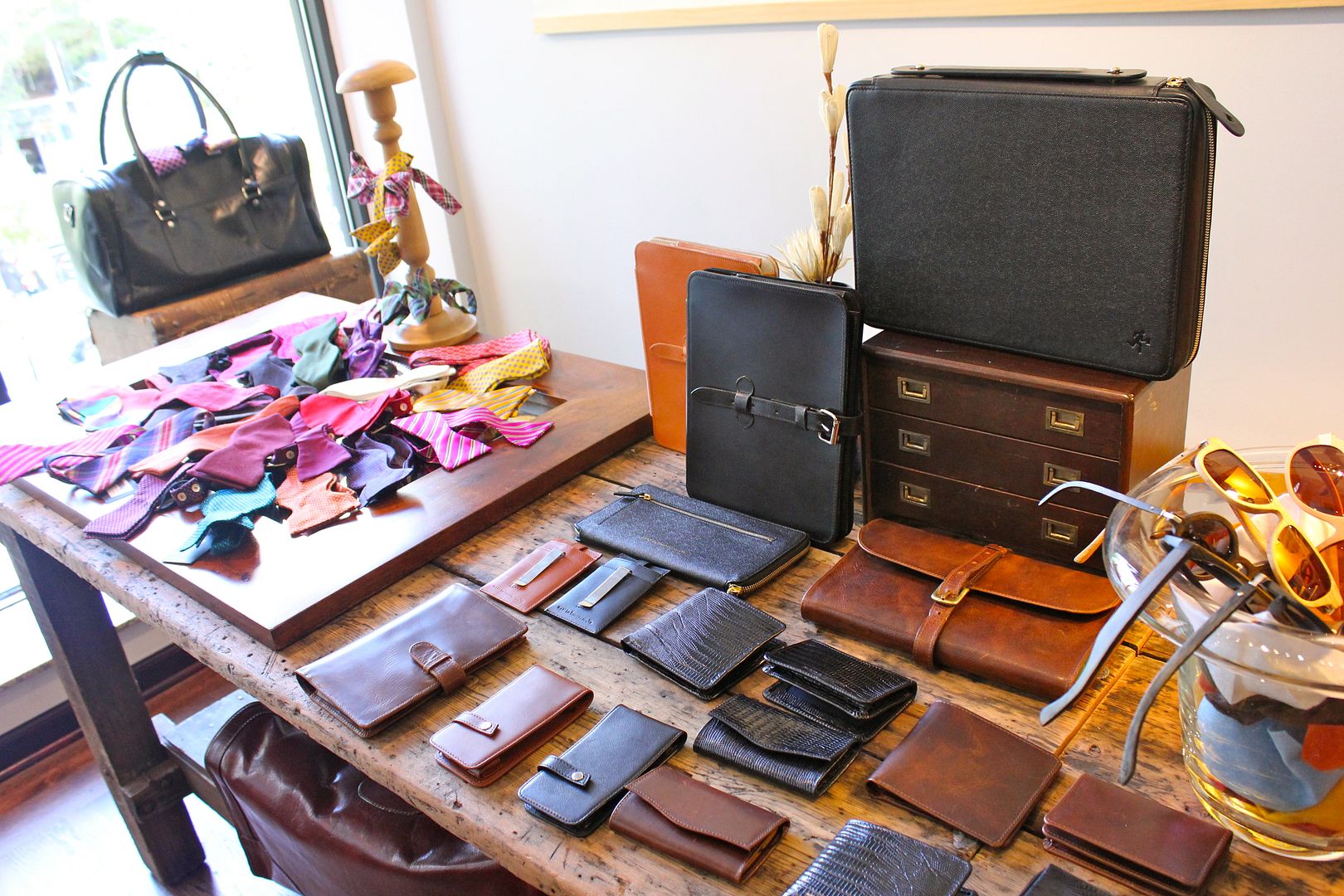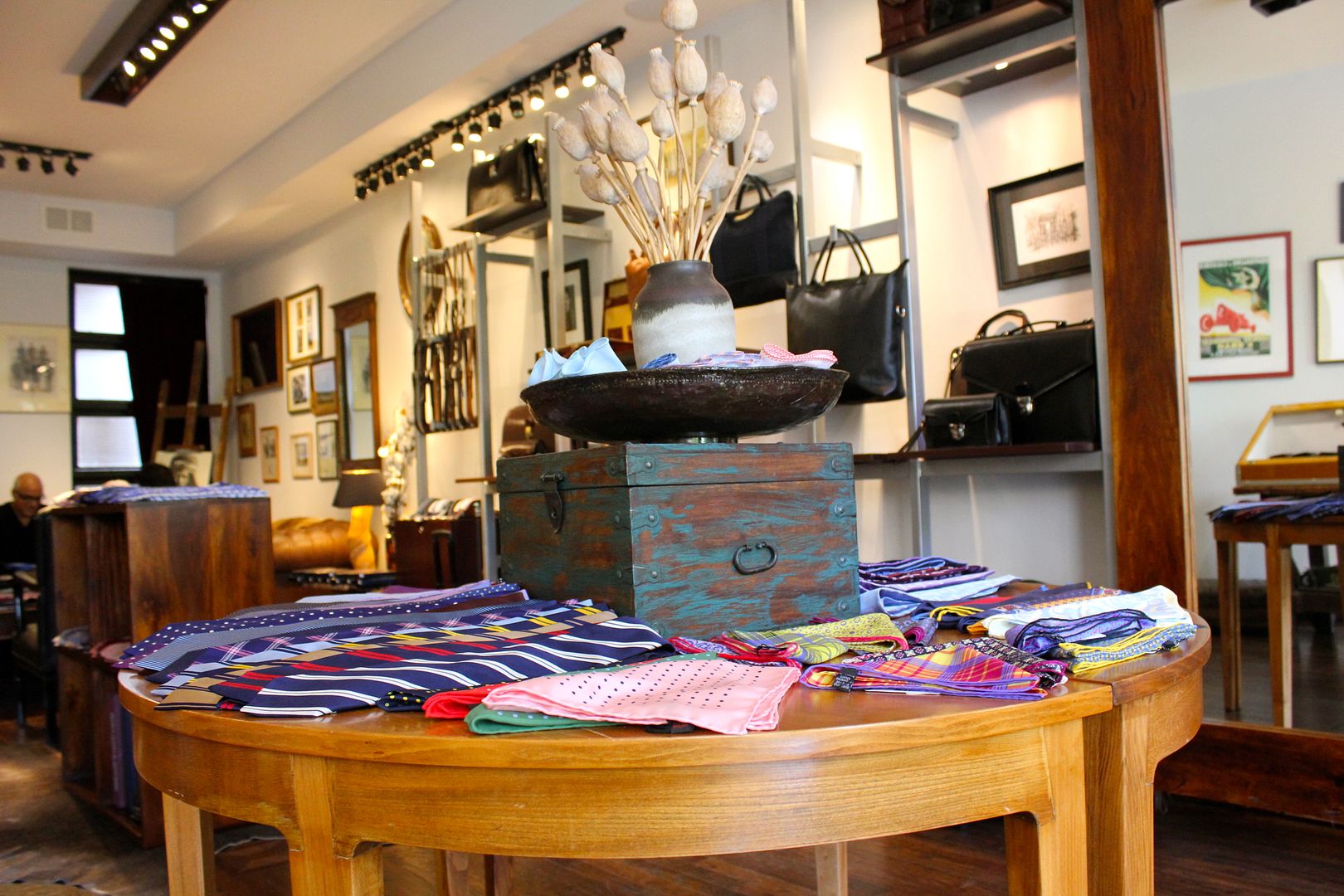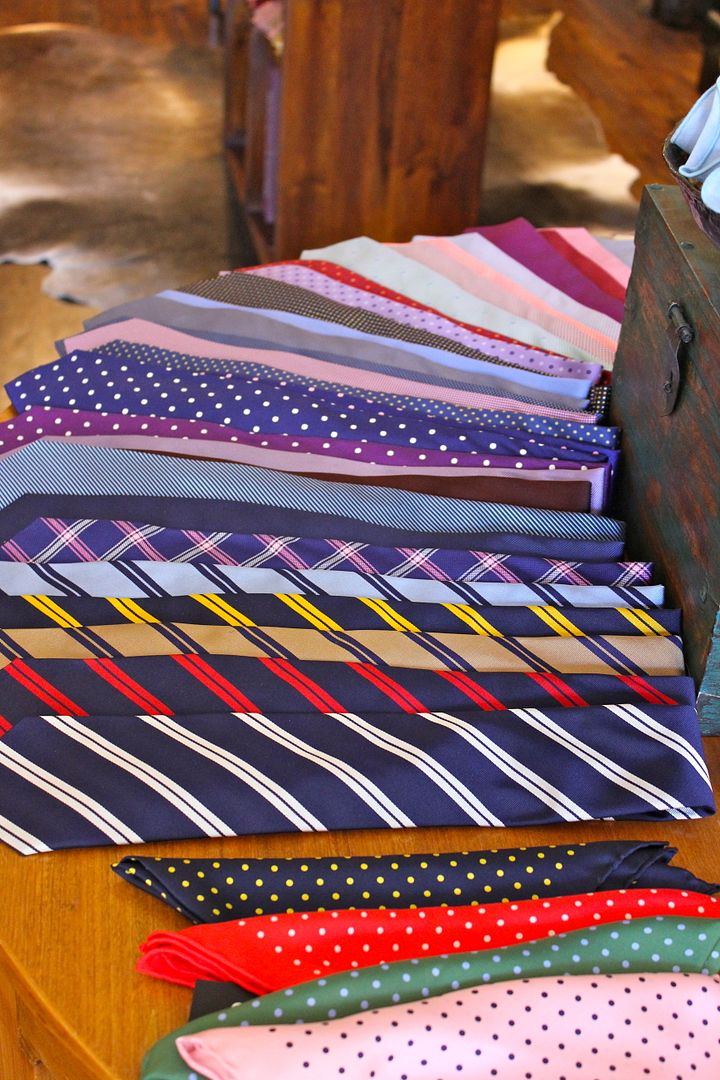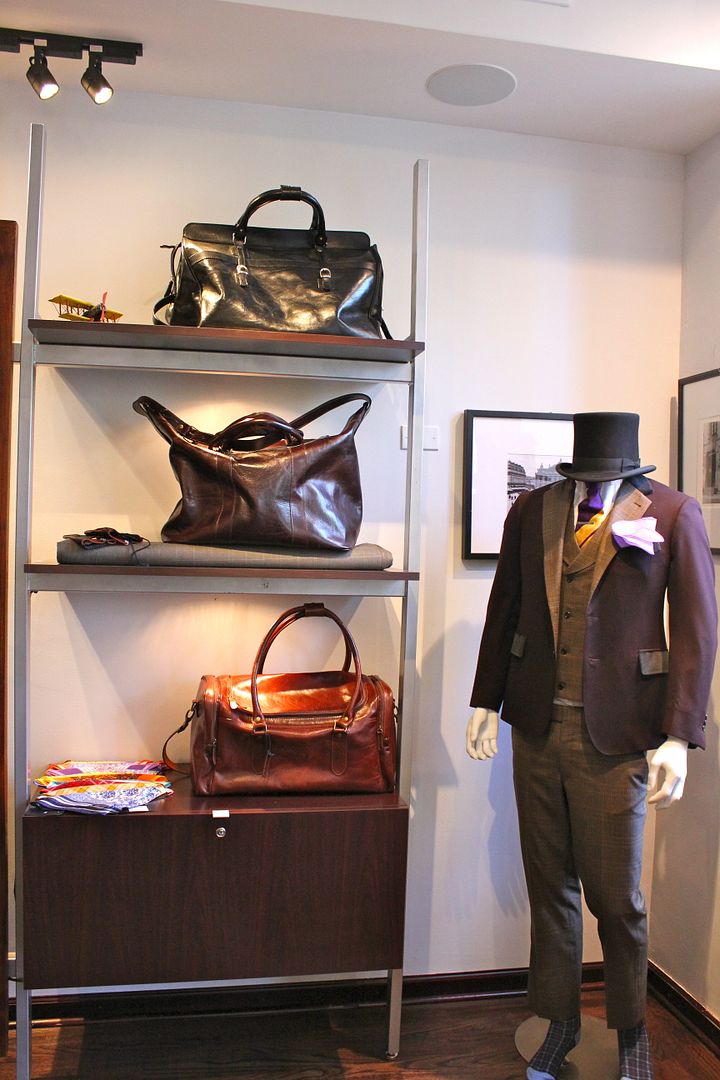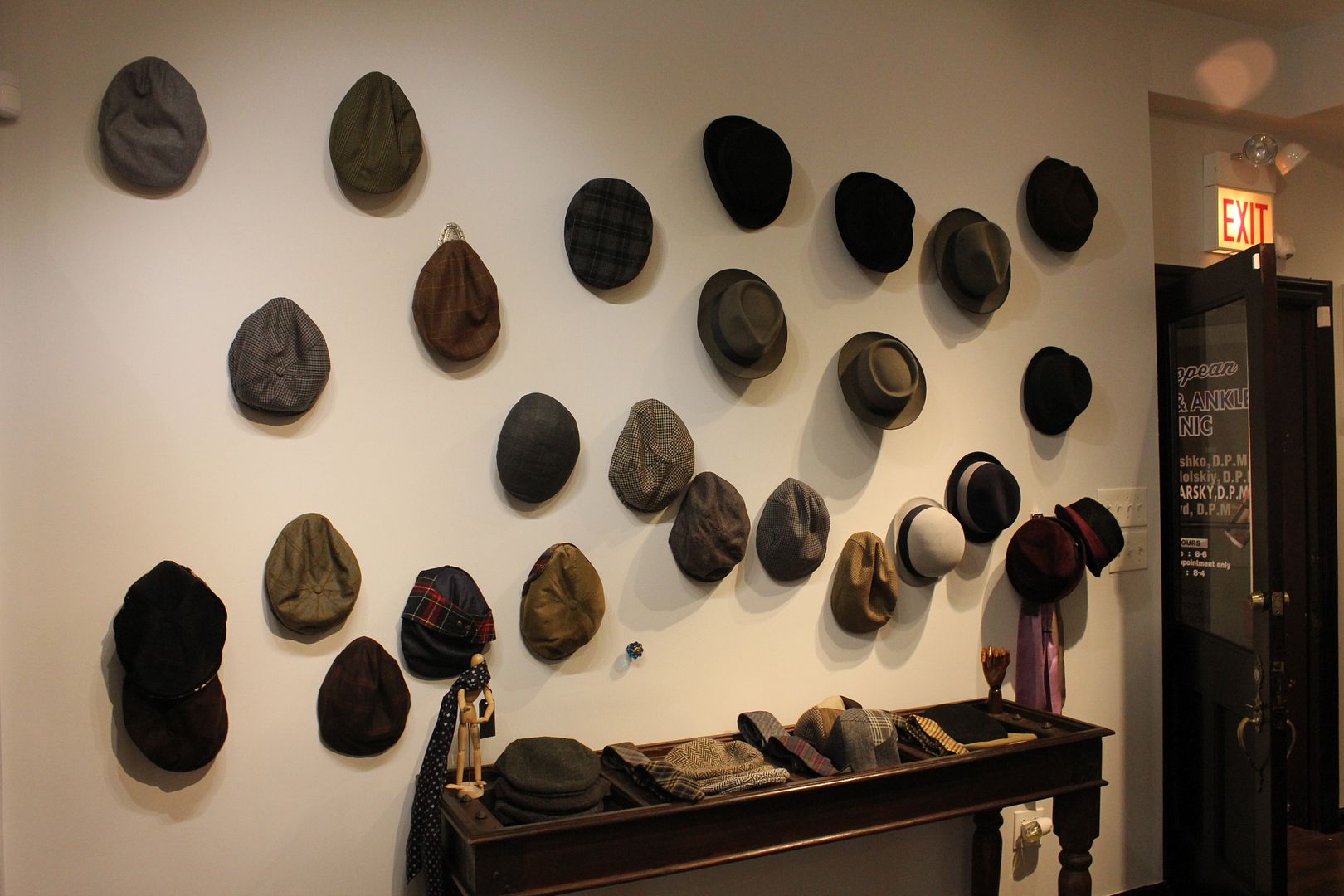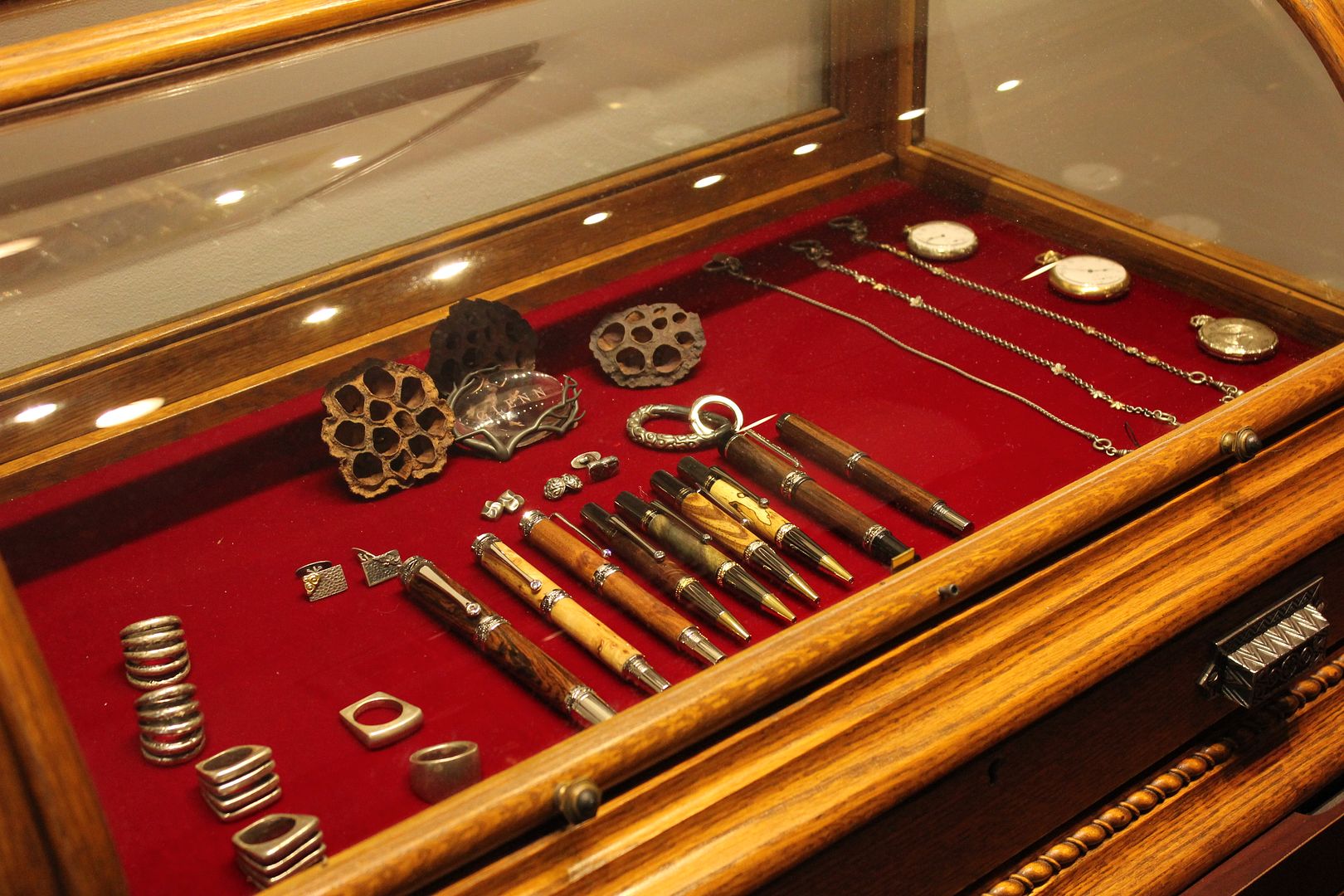 So everything I've said in the past about menswear…Shrine Haberdashers has completely changed my mind (at least when it comes to mens accessories). Each item in the store is clearly hand selected because they only have the best of the best. Plus, there is something to satisfy every style. The only way you'll really know is by visiting yourself! Stop by 47 E. Oak Street and let me know what you think. I have a feeling you're going to love it.