There is nothing I love more than a really unique pair of shoes. Whether they're actually worn or just admired on a shelf, shoes are what make me the happiest. And the Prada flame heels are no exception.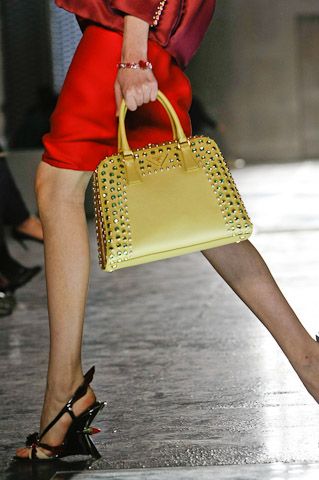 So between the car prints and the flames, Prada Spring '12 was a stand-out collection…especially the accessories. I was beyond thrilled when I found out that the shoes from the collection were actually made into production! When it comes to certain avant-garde accessories, they're not always made into production or picked up by a store so it can be disappointing after waiting months for the piece to become available…and it never does.
But thankfully the fashion gods were on my side for Prada Spring '12 and the flame heels are definitely happening. Take a look at some of my favorites from the collection…
Prada 'Flower Tail Light' Wedge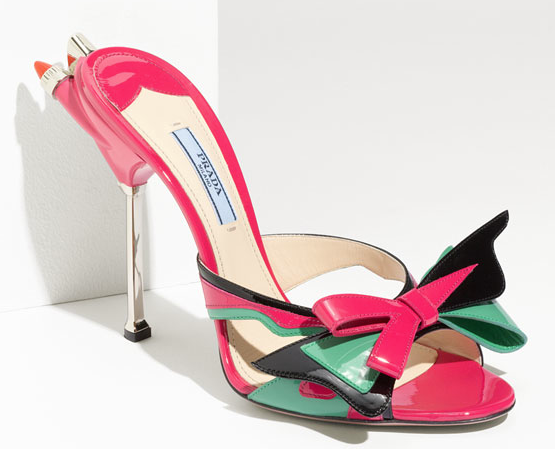 Prada Bow Tail Light Slide Sandal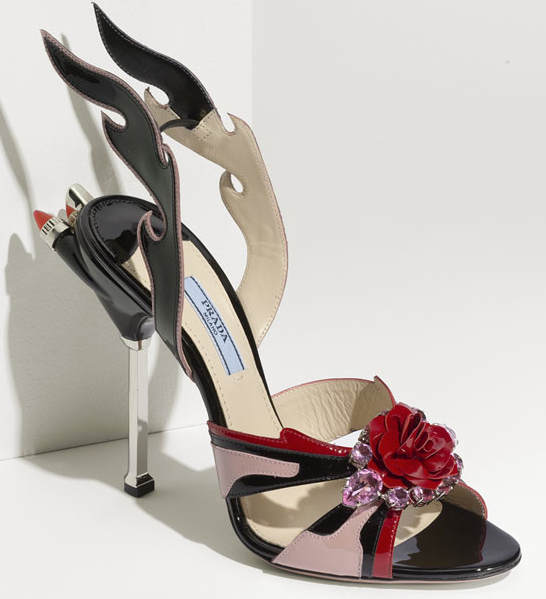 Prada 'Tail Light Flame' Sandal
Prada Flame Wedge Sandal
(my #1 pick)
—
Are you into the Prada flames for Spring '12? If they're too much for you but you like the idea, try the thong sandals…perfect way to subtly incorporate some flames into your shoe collection (and an acceptable way to wear flip flops beyond the beach).